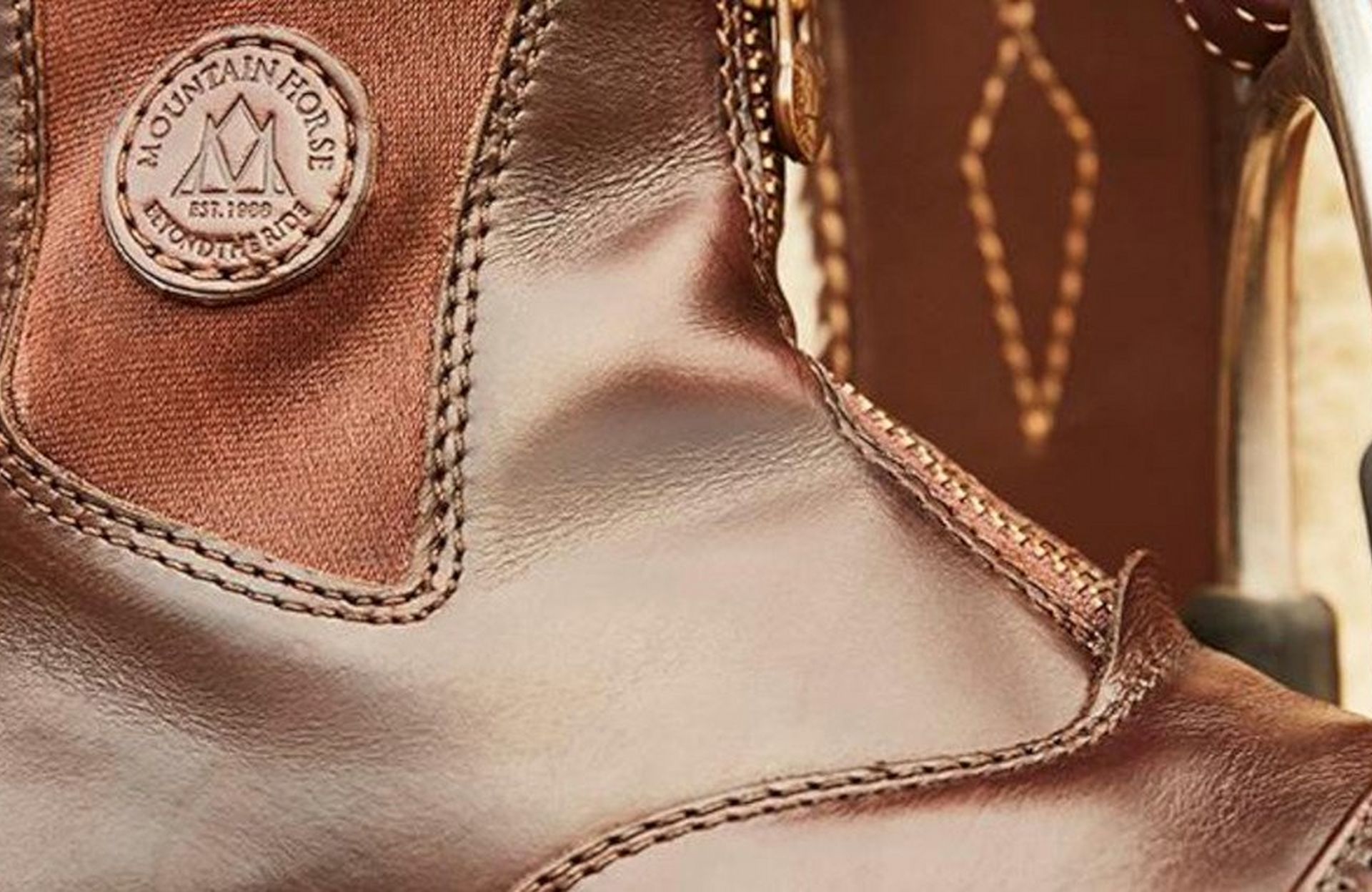 Every challenge can be overcome if you're willing to try hard enough, right? That's what the founders of Mountain Horse believe!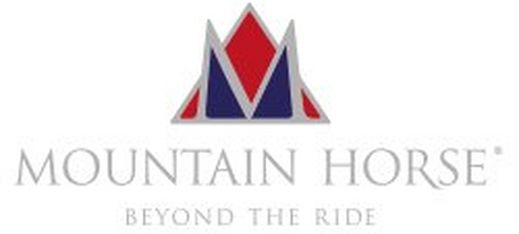 Like many equestrians, when Lars Sjöswärd first started Mountain Horse in 1988 he was driven by a strong passion for horses and the lifestyle around them. Today, this unconditional love still provides endless inspiration and unlimited strength to continue innovating and striving for perfection.
Man and horse are only as great as the bond between them, that's where the Mountain Horse magic is.
Ethical. Sustainable. Respectable.
No one can do everything, but everyone can do something.
We've only got one planet to call home (for now at least)! What does this mean? It mean's that while Mountain Horse are dedicated to offering affordable, high quality products, they always consider how they can reduce the negative impacts that production and transport could have. All of their items are produced with respect and care for people and their environments. They frequently improve their processes, ensuring that they opt for environmentally friendly materials, reduce water wastage, minimise energy use and limit chemicals.
Never give up and believe in yourself and what you do.
Tall Riding Boots
Aurora Tall Boots
RRP £299.00
Mountain Horse Aurora tall boots are the epitome of high-quality equestrian footwear! Not only are they boot-iful to look at, they're brilliant to ride in. Manufactured to stand the test of time they feature a super strong YKK coil zipper, sturdy genuine full grain leather upper and supple leather lining. Designed to adapt to your leg, they offer elasticated full length outer panels and laces.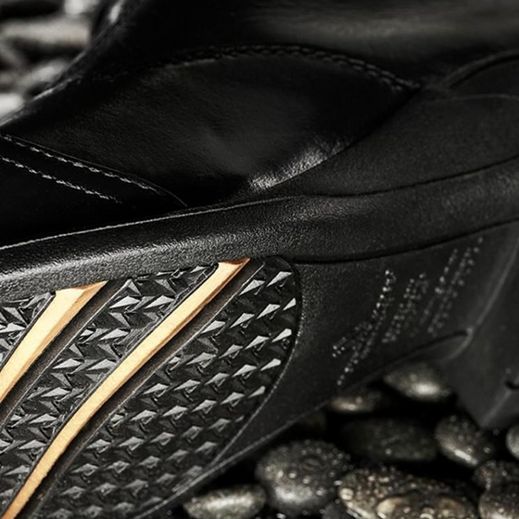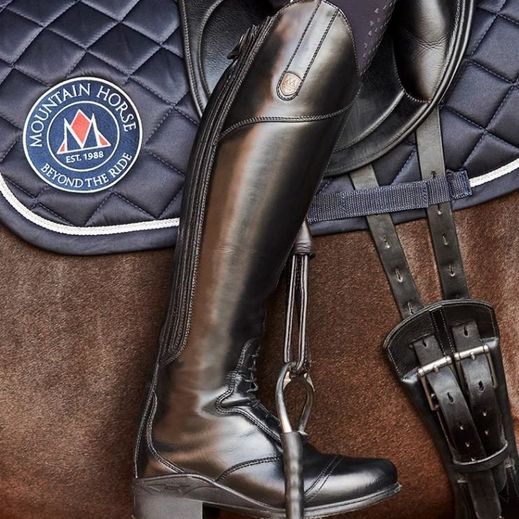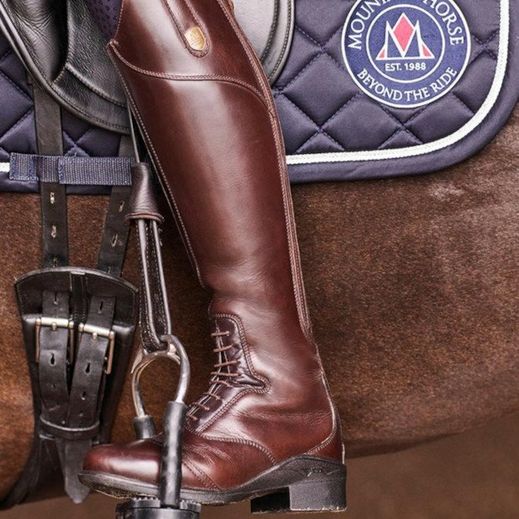 Built from the sole up, they've got the very best foundation: The Mountain Horse Vertycore sole system.
Outsole: Contoured tread for exceptional grip in the stirrups and on the ground.
Shank: MST optimum metal shank for improved foot stability.
Padding: Impact reducing heel cavity pad.
Midsole: Pressure reducing.
Insole: Multi layered for ultimate comfort and all-day wear.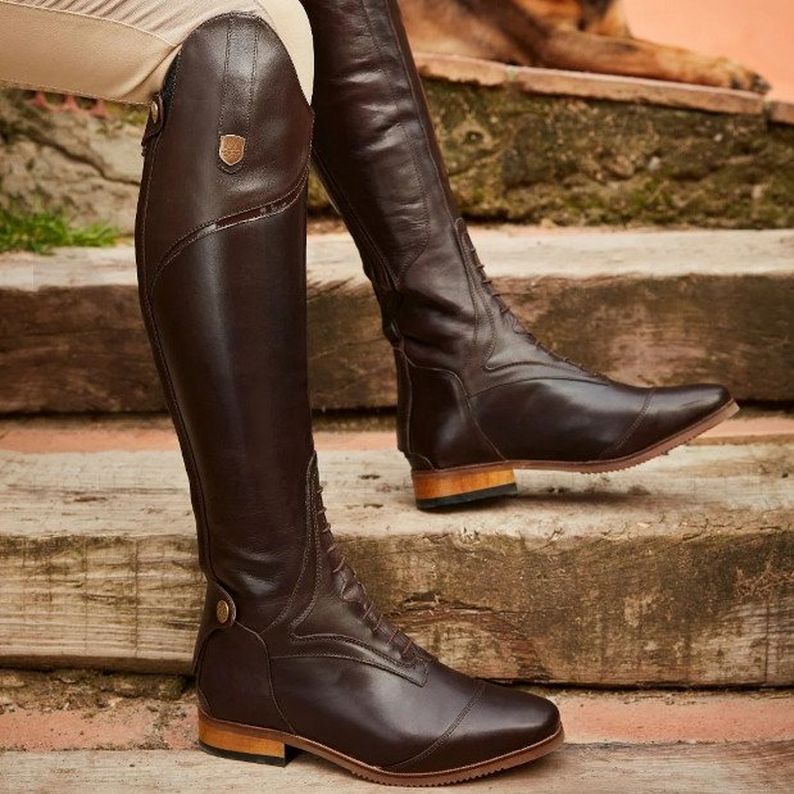 Sovereign High Rider Boots
RRP £299.00
Who's after the winning look? Perfect for competition wear, the Sovereign is the king of riding boots! Designed to stand out in style, they're made using premium leather for a sensational shine. Best of all it's super soft, allowing you to skip the uncomfortable breaking in process! More than just fashionable, they're packed with performance and comfort enhancing features:
ShockX™ Technology: Ergonomically designed this reduces concussive impact for comfort and all-day wear.
Shank: Built-in 850º steel shank for improved stability while riding and walking.
High Density™ Outsole: Durable and grip enhancing, the high density outsole increases surface area and offers ripple zones for increased performance in the stirrup.
Prolaze Stretch-Flexnotch™: Influencing the flexibility of the ankle area, this makes it far easier for your foot to sit in the correct "heels down" position.
Elastic Panels: Hidden at the rear of the boot, there's a resilient YKK full length zipper for easy on/off and elastic panels for a more adaptable fit.