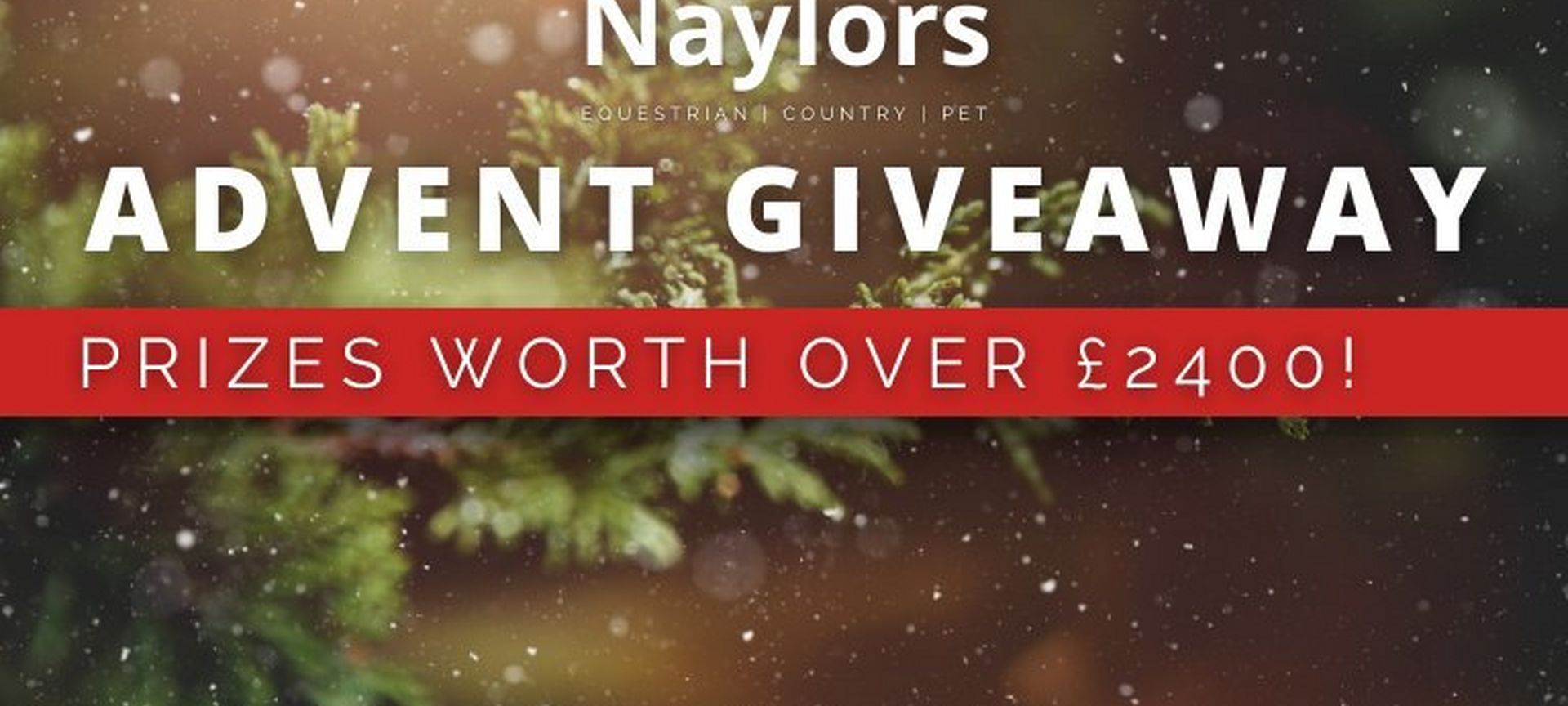 It's official, the countdown to Christmas is on! And, we've got something way more exciting than chocolates, socks or even gin in our advent calendar! Throughout December we've got 10 giveaways running, with prizes collectively worth over £2,400! Keep reading to find out what's coming, and how you can be in with a chance of getting your share of the goodies!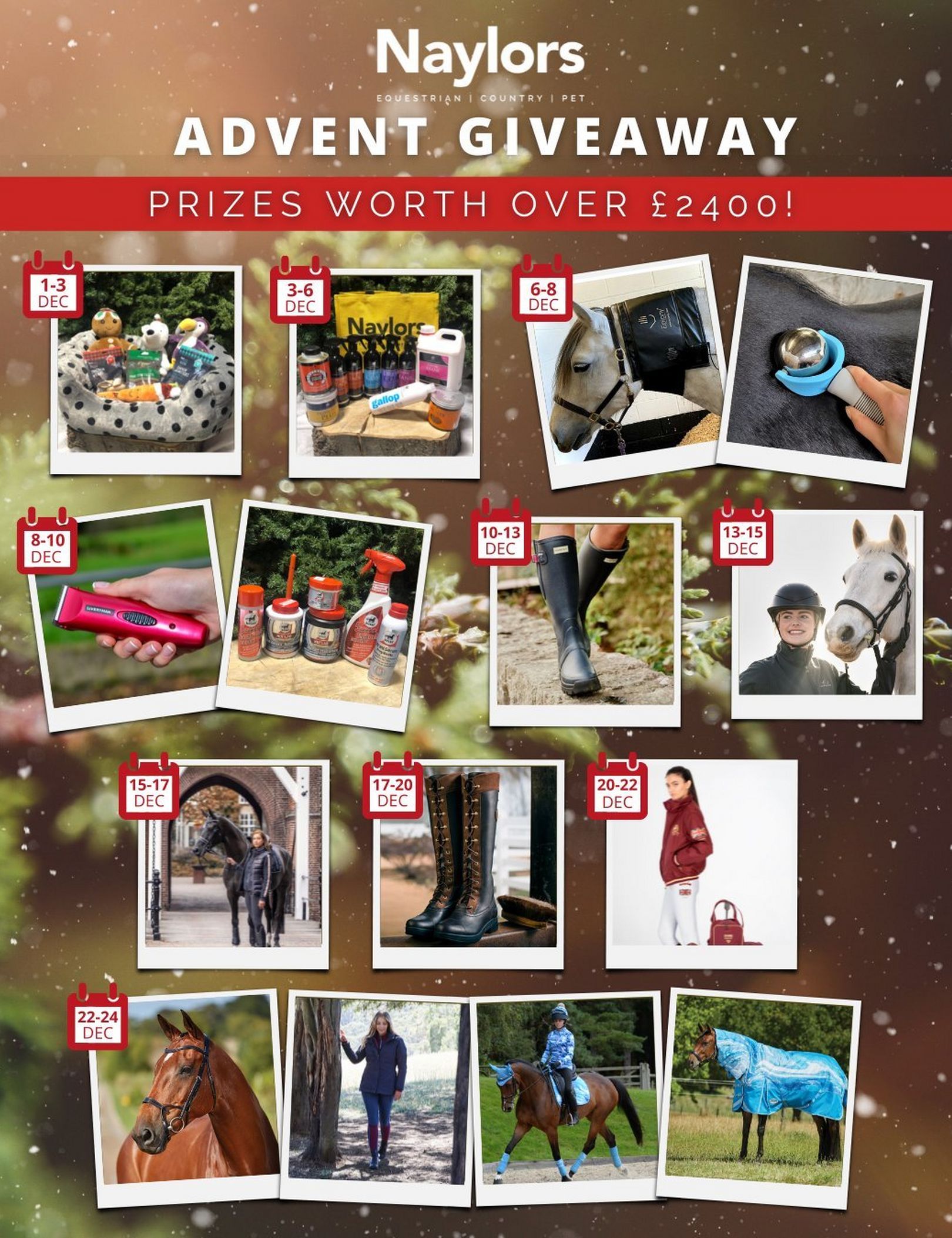 How To Enter Naylors Advent Giveaway
Would you like to enter our Naylors Advent Giveaway? Head over to Facebook or Instagram and follow the instructions below:
Instagram:
Follow @naylorsonline and the partner brand(s) for the giveaway.
Like and save the post.
Tag your friends in the comments. You'll receive 1 entry for each comment.
For a bonus entry, enter via our Facebook account @naylorsonline too.
Facebook:
Like both @naylorsonline the partner(s) brand for the giveaway.
Like the post.
Tag your friends in the comments. You'll receive 1 entry for each comment.
For a bonus entry, enter via our Instagram account @naylorsonline too.
Each giveaway will be running for 2-3 days. Entries will not be rolled over from the previous giveaway, so be sure to check back to be in with a chance of winning each prize.
Christmas Advent Prizes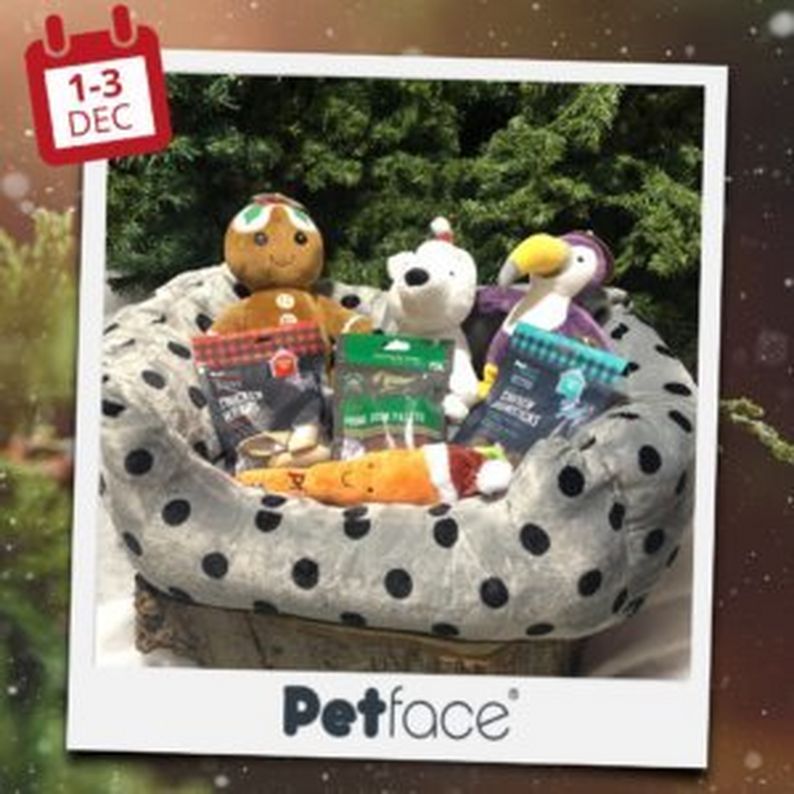 1. Petface Dog Bed, Toy & Treats Bundle
1st December – 3rd December
A little treat from santa paws, our first prize is a cute, cosy, cuddly and tasty bundle from Petface! This includes a Plush Square Dog Bed, a Petface Dog Toy of your choice and two packets of treats, worth over £39. With five of these to give away, we'd love your dog to receive one, so be sure to enter!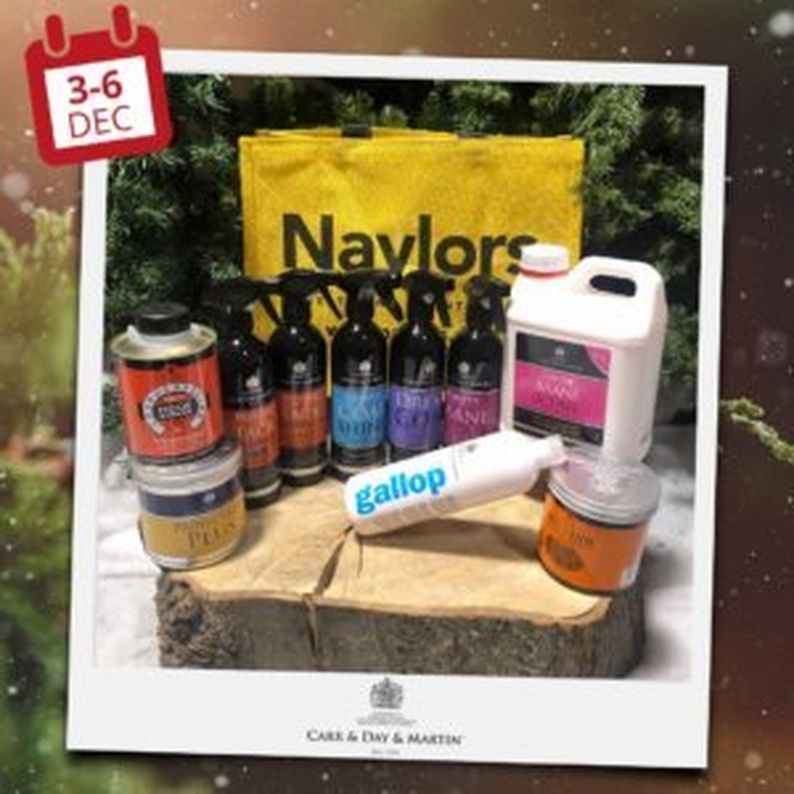 2. Carr & Day & Martin Bundle
3rd December – 6th December
Does your pony deserve a pamper? We've got just the thing! Worth over £138, this gigantic bundle from Carr & Day & Martin contains everything you need to keep your four legged friend looking and feeling their best. That's not all, there's also a few added extras to keep their tack in tip top condition too. Here's what's included...
Belvoir Step 1 & 2 Tack Cleaner & Conditioner
With this handy duo spotless is effortless! Specially formulated, the gentle pH balanced formula lifts ingrained grease, sweat and dirt to leave your tack clean and residue free. Just like caring for your hair, be sure to apply conditioner to restore moisture. This also helps to seal pores, creating a protective barrier.
Leather Balsam Intensive Conditioner
Formulated for new or damaged leather, this Intensive Balsam contains a blend of beeswax and lanolin. This provides deep penetrating moisture, leaving your tack feeling soft and supple.
Canter Mane & Tail 1L Plus 2.5L Refil
No more tangled tails! Carr & Day & Martins number one best selling product, this powerful detangler leaves hair sleek, soft and knot free. Best of all, not only will your receive a handy spray bottle, you'll also get a massive 2.5L refill bottle!
Dreamcoat 1L
Designed to help your horse stand out from the crowd, Dreamcoat leaves a high gloss finish. Unlike other sprays, its unique non-slip formula is saddle safe. This allows you to highlight muscle definition, even in ridden shows!
Protection Plus
A fantastic addition to any grooming kit, Protection Plus is an antibacterial salve that can be used to protect and waterproof vulnerable areas, skin irritations and superficial cuts.
Canter Coat Shine
Perfect for keeping our horse's clean and tidy over the winter, Canter Coat Shine repels stains, while providing an oil free, non-greasy shine. Top Tip: You can even use it to help your horse's coat lay smooth and flat to prevent rug rubs.
Gallop Extra Strength Shampoo
Designed to tackle even the most stubborn stains, Gallop Extra Strength Shampoo has a super thick formula with double the level of active ingredients for effective dirt removal.
Cornucrescine Hoof Barrier
Winter hoof care made easy! Formulated to create a one way barrier, this prevents excessive water and urine absorption. Cornucrescine Barrier also strengthens and supports the hoof wall, helping to improve hoof health and shoe retention.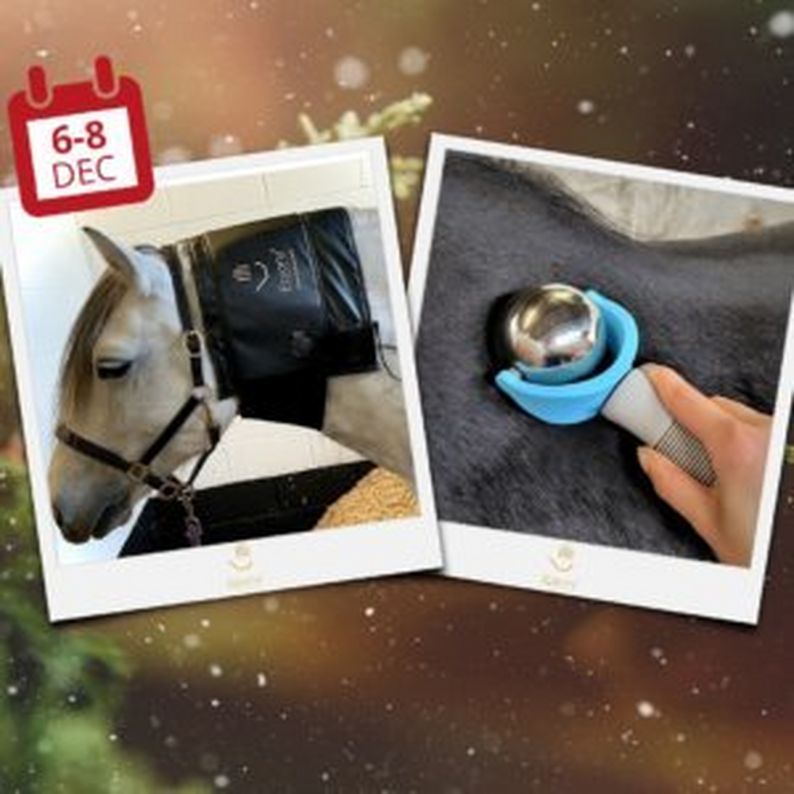 3. Epiony Heat Pad & Massage Ball Bundle
6th December – 8th December
Spa day at the stables! Relax and reward your horse with an Epiony Heat Pad and Massage Ball Bundle, worth over £159. Team them up or use them individually for a whole host of benefits. PS. Don't forget, you can also use them on yourself! Find out more...
Epiony Heat Pad
The use of heat dilates blood vessels found inside the muscles. This improves their supply of oxygen and nutrients, aiding in healing and the elimination of carbon dioxide and metabolic waste. This decreases stiffness, while improving flexibility and suppleness.
Heat stimulates the sensory receptors in the skin, this decreases the transmission of pain signals to the brain, partially relieving discomfort.
Aids relaxation and reduces stress.
Epiony Massage Ball
Brand new from Epiony, the Massage Ball uses innovative gel technology to retain its temperature for up to 40 minutes. Submerge the roller in hot water to increase the ball temperature, this can be used to promote relaxation and soothe tight muscles. To help reduce inflammation and pain, cool the ball by placing it into the freezer or ice cold water.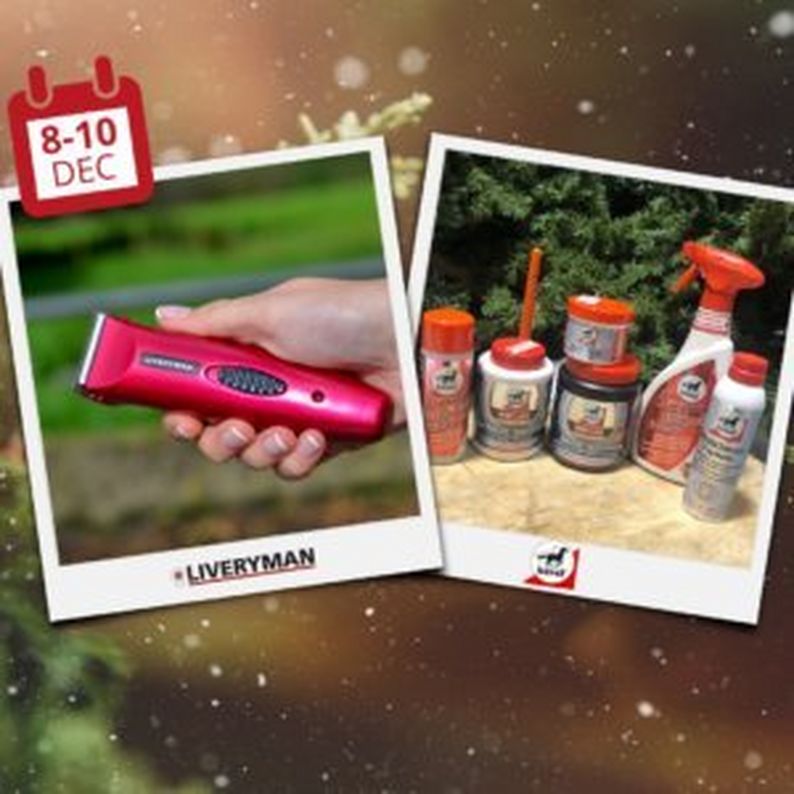 4. Nova Trimmers & Leovet Health/Grooming Bundle
8th December – 10th December
Time to wave goodbye to your horse's woolly coat? If you're already fed up of their winter scruffs, don't miss your chance to get hold of this incredible prize from Liveryman and Leovet. With a combined value of over £115, there's loads of goodies included. Take a look...
Liveryman Nova Trimmers
Easy to use and agile, Liveryman Nova Trimmers are ideal for show prep and Winter touch ups. Lightweight, manoeuvrable and low vibration, they're suitable for trimming around sensitive areas such as the ears and legs. Fast charging with an exceptional battery life, they offer a 6 hour run time from a 3 hour charge.
5 Star Detangler
No more knots! Containing Arginine, Wheat Pentavitin and Provitamin B5, Leovet 5 Star Detangler aids hair growth, prevents itching, moisturises, increases volume, repels dust and leaves a show ready shine!
Silver Salve
A first aid must-have, Silver Salve contains pure silver, a natural antiseptic to help prevent infections, while allowing the skin to heal and regenerate. With added high quality plant oils, this specialist formula also moisturises to improve skin health.
FrogMedic
Designed to help treat and prevent thrush, Leovet FrogMedic Spray offers a highly concentrated formula, which blocks out excessive moisture to dry out the frog and encourage new healthy tissue growth.
Hoof Grease
Promoting strong and healthy hooves, Leovet Hoof Grease contains a blend of eucalyptus oil and laurel. This is quickly absorbed into the hoof, encouraging natural growth and elasticity, while sealing in moisture.
Natural Oil Balm
Created to keep your horse's hooves strong and healthy, Leovet Hoof Lab Natural Oil Balm with Biotin soaks quickly into the horn for healthy, shiny hooves.
Braiding Gel
For perfect plaits, apply Leovet 5 Star Braiding Gel. The silicone free formula makes hair less slippery, this ensures it's easier to hold and also helps to keep your plaits neat and tidy for longer!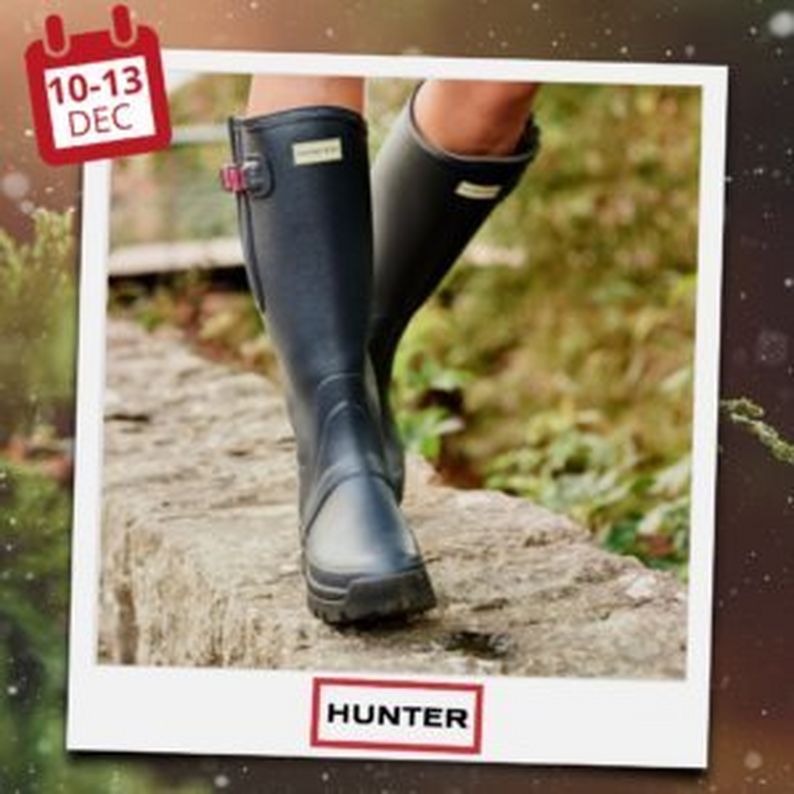 5. Hunter Neoprene Balmoral Wellington Boots
10th December – 13th December
As we head into the new year, we're here to help you put your best foot forward with a pair of Hunter Balmoral Neoprene Wellies, worth £160. The first choice for even the most extreme outdoor adventurer, these heavy duty, handcrafted boots feature a fully waterproof outer manufactured using a soft rubber compound, a 3mm neoprene lining for insulation, multidirectional outsole cleats for better grip, anti-fatigue insoles and adjustable leg gussets for the optimum fit. The question is, will they be yours? Enter for your chance to win!
6. Charles Owen Luna Riding Hat
13th December – 15th December
Safety first! Ready for a new riding hat? Now's your chance to win the Luna from Charles Owen, worth £225.00. Completely out of this world, it's safe, stylish and sophisticated! Features include a 360° ventilation system, a comfortable, changeable padded headband, slim and low-profile styling, a flexzone peak and a leather look harness. Offering unrivalled protection, it adheres to a whopping three safety standards, ASTM F1163-15, PAS015:2011 and VG1 01-040 2014-12.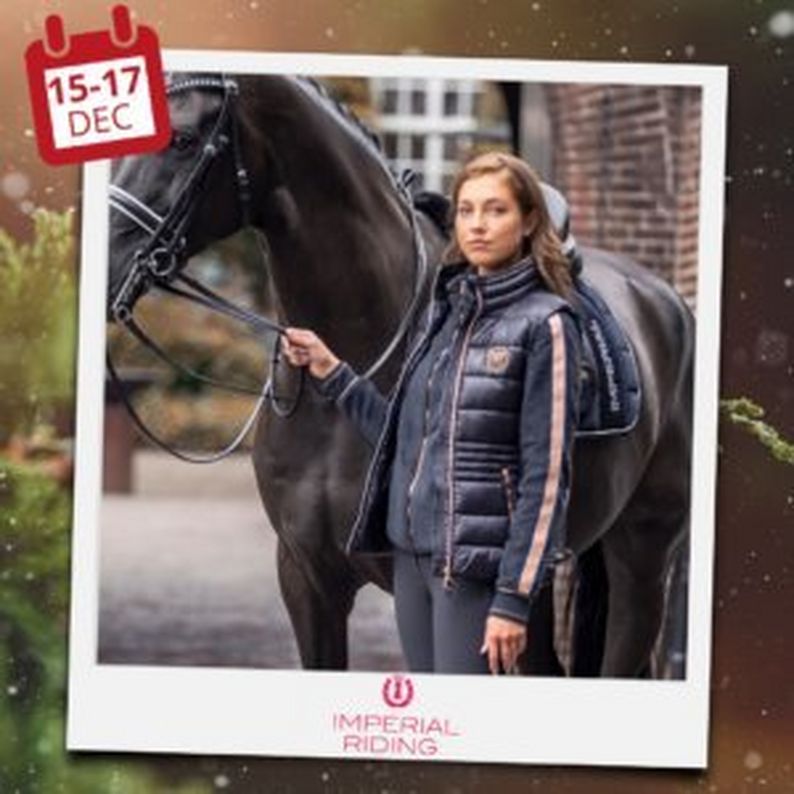 7. Imperial Rider Furry Chic Fleece Jacket & City Stars Body Warmer
15th December – 17th December
Cold weather doesn't mean boring clothing! The perfect winter warmer combo, an Imperial Rider Furry Chic Fleece and Ladies City Stars Bodywarmer could soon be yours - worth over £140! Perfect for conquering the cold, the fleece features a soft touch fabric to keep the chill at bay. Like a bit of sparkle? With glitter tape and rhinestones, this is the top for you! Layer your look with the bodywarmer. Designed to lock in heat around your core, it offers a luxurious faux down filling, lined with soft fleece.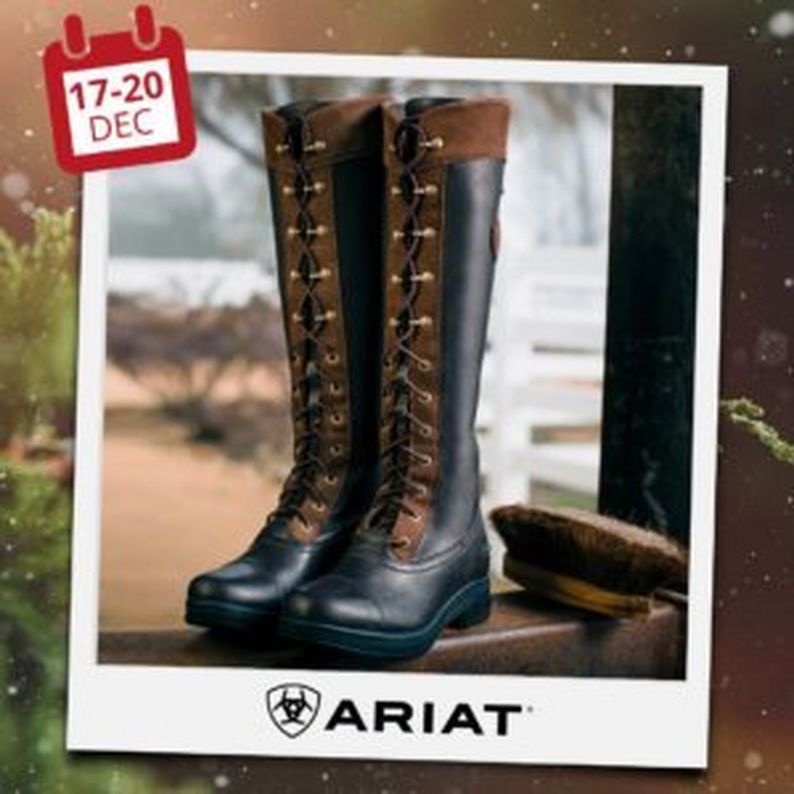 8. Ariat Country Boots – Up To £360
17th December – 20th December
Boot up! Enter for your chance to win a pair of Ariat Country Boots of your choice, with a value of up to £360. Choose from our huge range of styles including Wythburn Boots, Coniston Boots, Langdale Boots, Grasmere Boots, Windermere Boots and more. Perfect for out and about this winter, whether you're walking the dog, down at the stables or popping to the shops, they're a real treat for your feet!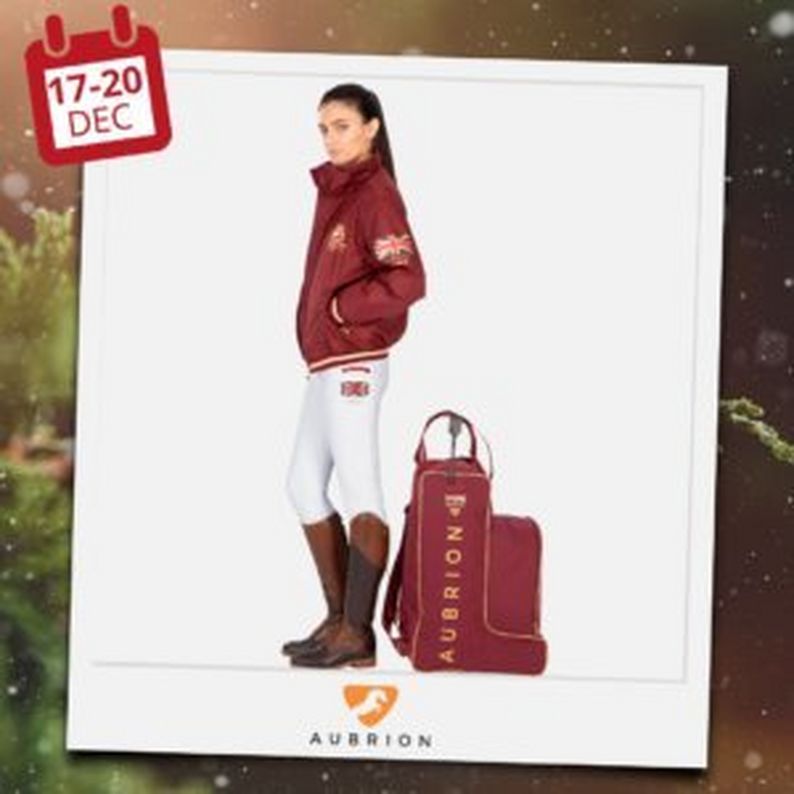 9. Aubrion Team Outfit
20th December – 22nd December
Will you be the latest member of #teamaubrion? We're giving one lucky winner the chance to get their hands on £200 to spend on the new Aubrion Team Collection! What would you pick… A baselayer? Riding tights? A polo top? We can't wait to find out! Head over to our socials to enter.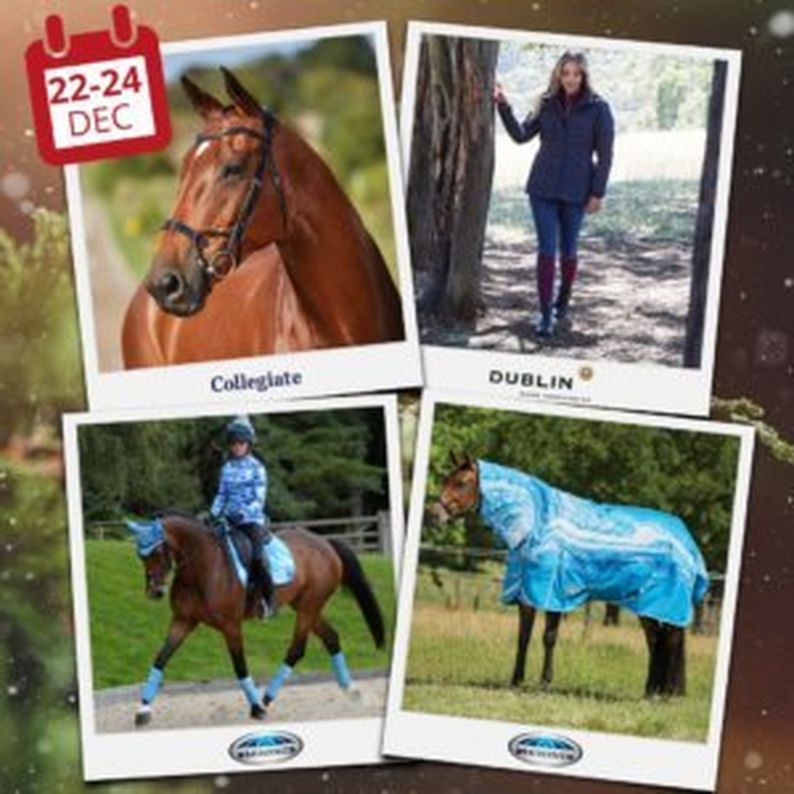 10. WeatherBeeta Marble Set, Dublin Outfit & Collegiate ComFiTec Bridle
22nd December – 24th December
How would you like to get your hands on the ultimate bundle for horse and rider this Christmas? One lucky winner will soon be receiving a Collegiate ComFitec Bridle, a Dublin outfit of their choice and a WeatherBeeta marble set. This massive prize is worth around £700, and it could be yours! Take a closer look at what's up for grabs…
Collegiate ComFiTec Bridle
Crafted using the perfect blend of science and love, Collegiate ComFiTec Training Bridles are revolutionary. Designed for daily use, they offer:
A high quality European leather construction.
An anatomically shaped headpiece to evenly distribute pressure across the poll for comfort.
A padded crown cutback around the ears for freedom of movement.
An ergonomically designed noseband to alleviate pressure on the upper jaw and molar teeth.
A cheek strap and padded cheek ring placed to reduce pressure on the facial nerves.
WeatherBeeta Marble Set
Love to co-ordinate? This marbolous matchy-matchy set is sure to be your new favourite! Containing everything you need for horse and rider this bundle includes: