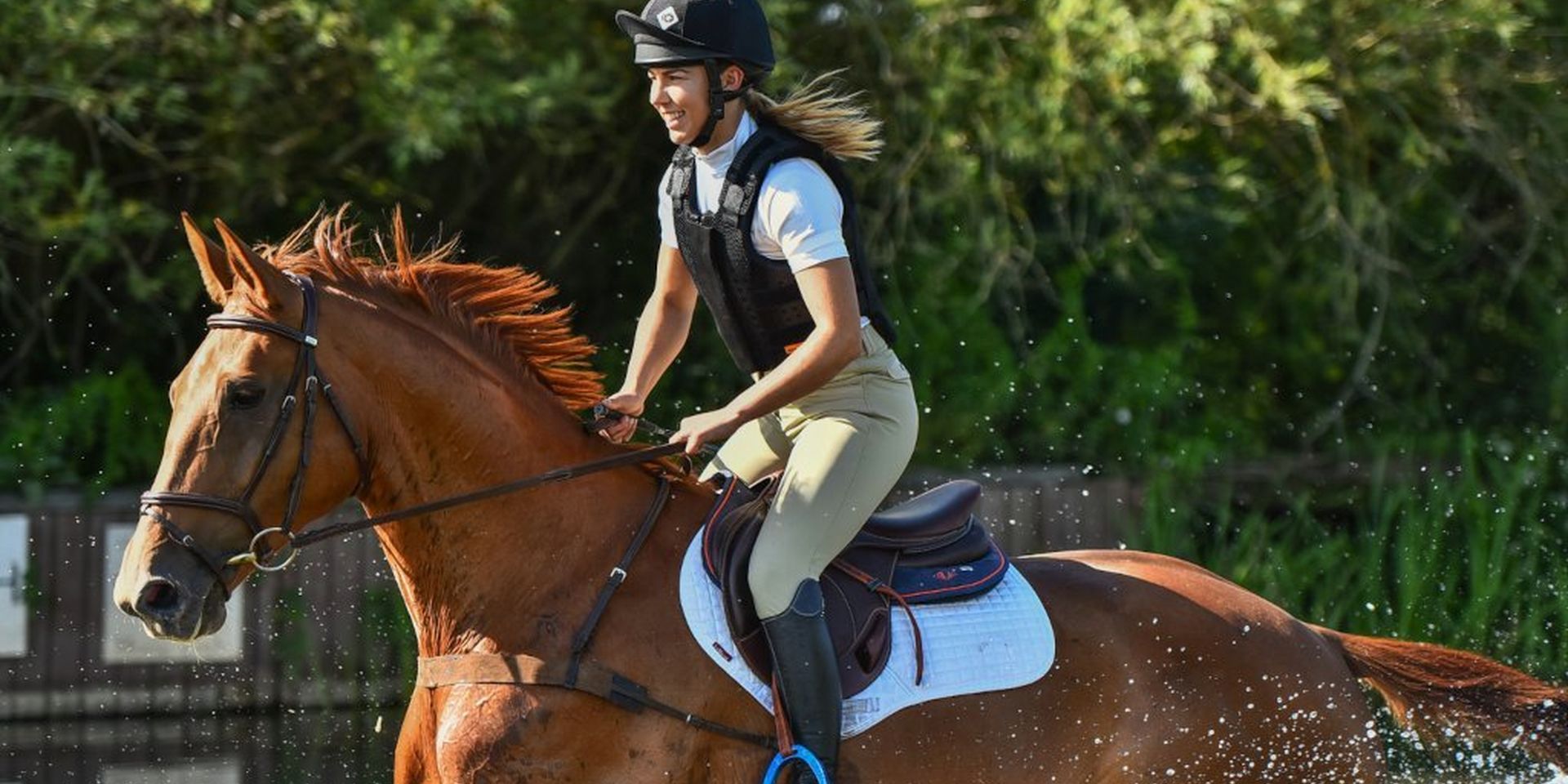 Buying a riding hat is just like buying a t-shirt, as long as we know our size there's no real need to try it on, is there? It's easy to think of a riding hat just like any other piece of clothing. Unfortunately though, it's just not the same. When it comes to clothing the perfect fit is desirable, but it's not really essential. However, for a riding hat to provide proper protection the fit has got to be right! Here's what you need to know about measuring up and checking your riding hat at home.
Choosing Your Hat
Brand & Retailer
Your riding hat is undoubtedly the most important piece of kit you own. After-all, in some situations they really can be the difference between life and death. So, while they may be a little pricy, it's never worth cutting corners just to save money!
First and foremost, never buy seconds or a used hat. These may have been worn during a fall, dropped or damage, compromising their safety.
While motor cycle or bike helmets may seem fairly similar, these are not tested for horse riding, so steer clear of these too!
Equally as important, always purchase riding hats from a retailer you trust. Don't forget, here at Naylors we offer price matching and a convenient returns service. So, you can shop with total confidence, knowing we won't be beaten on price by other retailers. If your new hat isn't quite right, you can simply call our customer service team on 01706 507555 and we'll talk you through the returns process, providing it hasn't been used while riding.
Last but by no means least, choose a brand registered with the British Equestrian Trade Association, such as:
Charles Owen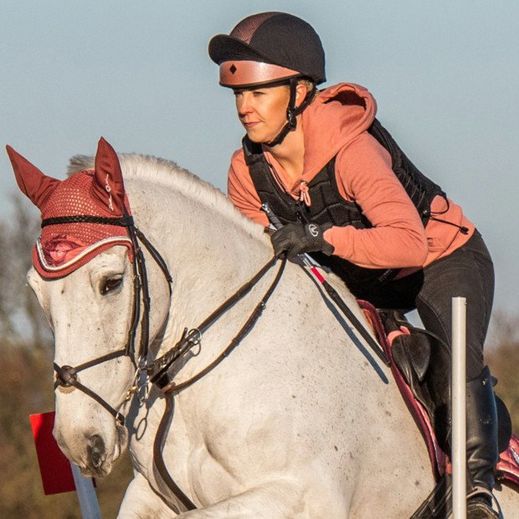 Champion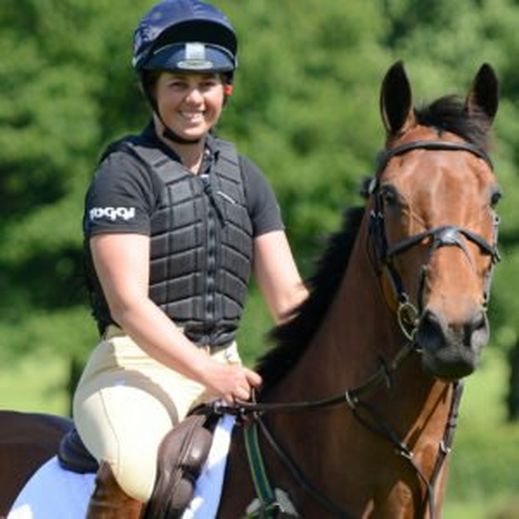 Whitaker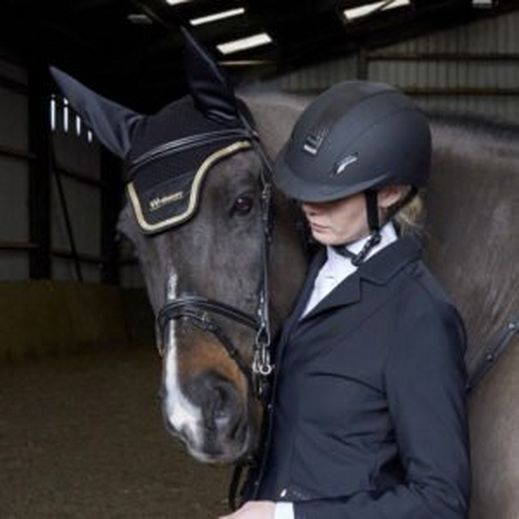 Hat Types
Hat Type
About
Uses
Skull Cap / Jockey Skull
Jockey skulls have no fixed peak. This means they usually offer the highest level of safety. Because of this, they're mandatory for some events.
An added bonus, these can be customised with a smart, silly, colourful or matchy matchy hat silk of your choice.

Racing
Hunting
Eventing
Everyday Riding
Hacking
Peaked Riding Hat
Peaked riding hats are generally the go-to for everyday riding. They're smart, sophisticated and providing they meet current standards, safe.
While these aren't customisable, they come in a range of finishes and styles. So, there's something to suit everyone!

Everyday Riding
Hacking
Show Jumping

Velvet
Classical and elegant, velvet riding hats are the go-to for showing. With a delicate outer covering, these should be stored and used with extra care, avoiding dirt and rain.
Practically, they're not ideal for day-to-day riding, usually reserved for special occasions.

Showing
Show Jumping
Hacking
Hunting
Safety Standards
Riding hat standards are a complicated affair. So, here's what you need to know. Manufacturers have their riding hats tested by leading safety organisations. For each test they pass, they're awarded a mark or standard. All riding hats must meet at least one international equestrian safety standard to be sold. In practice, the more standards a hat meets, the better protection it's been proven to provide.

The standards you need your riding hat to meet will depend on which organisations, if any, you compete with. For more information take a look at the BETA Hat Rules Table.
Size
It can be tempting to save time by simply checking the label on your old riding hat to see what size you need. We do however recommend that you always measure your head too, just to be sure! This is far more accurate and it's better to be safe than sorry! Here's how to measure your head at home:
Wrap a soft fabric tape measure around the widest part of your head, over the top of your hair. Don't pull it too tight, allow it to sit comfortably.
Check that it's positioned just above your eyebrows and ears, and around the bump at the back of your head.
Write down the size in cm.
Take the measurement 2-3 times to ensure you get an accurate reading.
Convert the cm measurement into hat or skull cap size.
| Head Size | Helmet Size | Skull Cap Size |
| --- | --- | --- |
| 49 | 6 | 000 |
| 50 | 6 1/8 | 000 1/2 |
| 51 | 6 1/4 | 00 |
| 52 | 6 3/8 | 00 1/2 |
| 53 | 6 1/2 | 0 |
| 54 | 6 5/8 | 0 1/2 |
| 55 | 6 3/4 | 1 |
| 56 | 6 7/8 | 1 1/2 |
| 57 | 7 | 2 |
| 58 | 7 1/8 | 2 1/2 |
| 59 | 7 1/4 | 3 |
| 60 | 7 3/8 | 3 1/2 |
| 61 | 7 1/2 | 4 |
Shape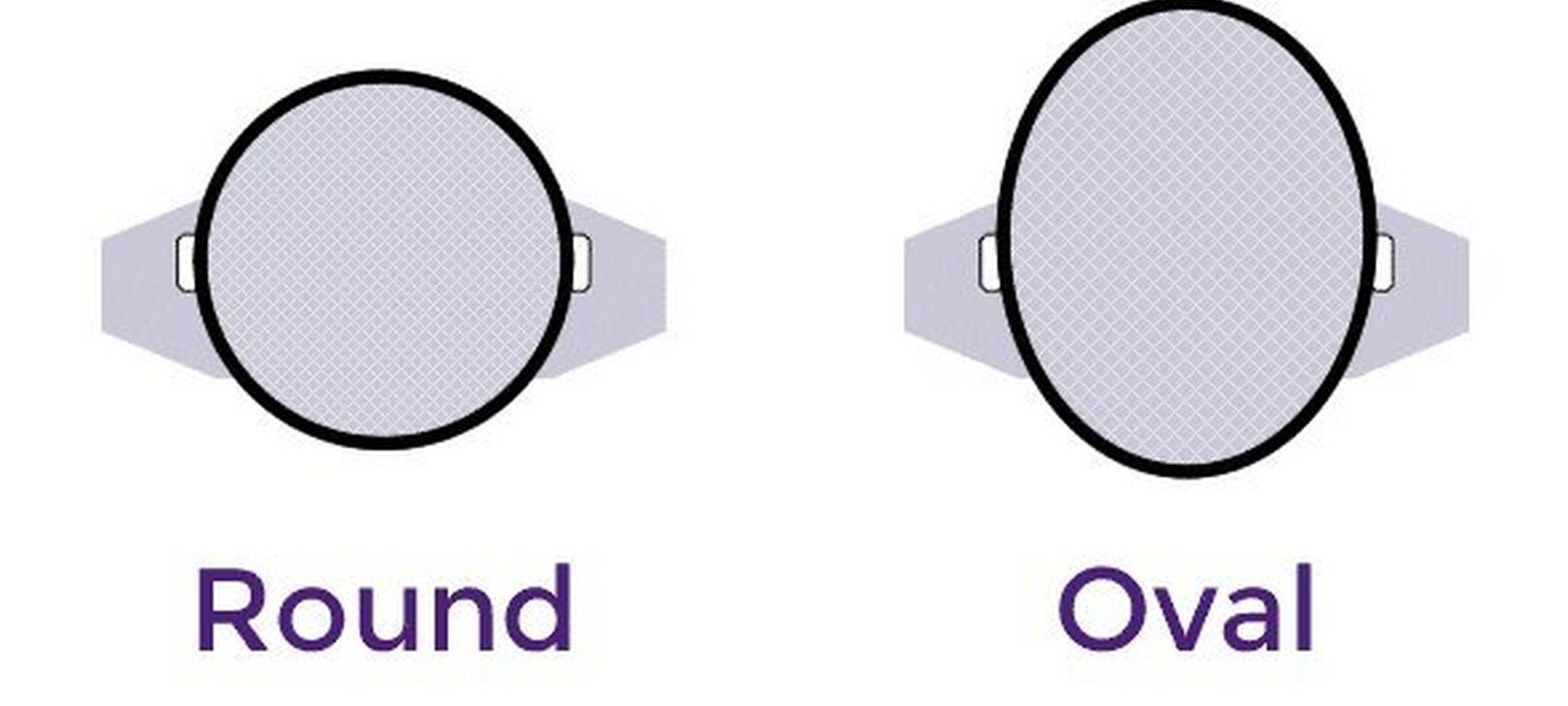 We all know riding hats come in a whole range of sizes. After-all, no two heads are exactly the same! But what you might not know is that some manufacturers also offer different shapes! This may sound a little odd, but it's really important you know your head shape.
Traditionally, riding hats have been designed to be an oval. For the majority of us, these will offer the best fit. However, if your head is more rounded, these may not sit correctly.
If you've ever tried on a helmet that seemed to be the right size, but it just didn't sit right on your head, there's a good chance it was the wrong shape. So, before you resort to trying a size up or a size down, try a different model! Take a look at the common signs your hat isn't right for you:
| Round Heads | Oval Heads |
| --- | --- |
| If you've got a round head and an oval (standard) fit hat you may find pressure points and excessive tightness around the sides of your head. You may also notice that your hat is too big across your forehead, allowing it to rock from front to back. | If you've got an oval shaped head and a round fit hat you may find pressure points and excessive tightness across your forehead. You may also notice that the sides of the hat are loose, allowing it to rock from side to side. |
Checking Your Hat
Putting Your Hat On Correctly
This may sound a little silly, but did you know there's a correct way to put your riding hat on to your head? Follow the steps below:
Tie your hair up a in a low pony tail (if applicable).
Place your forehead in to the front of the hat.
Using a rolling motion, push backwards to feel the helmet lock into the base of the skull (listen for a suction sound).
Lightly press on the top of the hat to ensure it's in place.
Once you've put your hat on, you can check that it fits properly. Here's a few questions to ask yourself:
Checking The Fit
Does the headband sit just above your eyebrows?
Does the hat sit flush to your head all the way round, with no gaps? It may feel a little tighter than your old hat as the foam will compress over time.
Can you feel the top of the hat touching the top of your head?
Before the chin strap is fastened, can you rock it back and forth, side to side or lift it easily up and down? The suction should cause your eyebrows to move when you try these things.
If you open your mouth and flex your jaw are there any pressure points around your temples? If this is uncomfortable, the riding hat is too small or the wrong shape and may cause headaches during use.
Top Tip: Straps should be adjusted only after you've checked the fit of the hat. These shouldn't be relied upon for stability!
Harness & Straps
Be honest, do you properly fit the harness of your riding hat, not just the chin strap? Most newer riding hats feature laces or sliders that enable you to customise the fit at the base of your neck. These are designed to prevent your hat tipping forward and blocking your vision in the event of a harsh jolt, so they're pretty important! It can be helpful to ask a friend to pull these tight for you. The chinstrap itself should sit just under your chin with about one fingers gap.
Once the straps are adjusted, you're all set! We'd always recommend having your riding hat checked where possible. For more information or advice when choosing a new riding hat or body protector please take a trip down to one of our stores for a free fitting or contact our customer service team on 01706 507 555. Don't forget, if you make a purchase share your pictures with us in the comments or include #NaylorsSnapAndShare on your social posts for the chance to win a Naylors gift card!