Preparing your horse for showing is a fun job, but it is time consuming and requires a large amount elbow grease!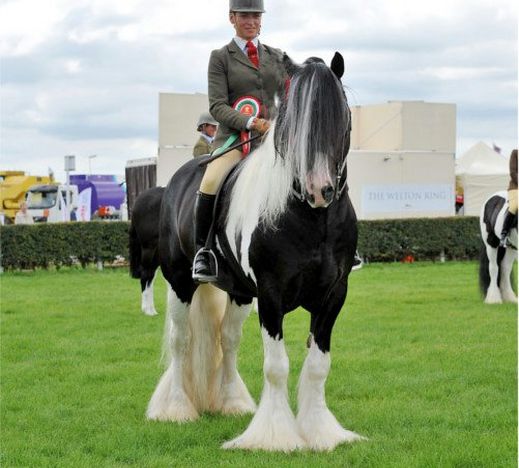 That said there are loads of products out there that can help you achieve your immaculate showing appearance, easily and in less time!
For this blog I will concentrate on preparing your horse for the show, I appreciate there is tack cleaning and your own appearance to consider too, but I will focus on the grooming element for your horse.
There is an awful lot of preparation that goes into the days / day before the show and also during the day once at the show! Here is a list of things to consider:
Clipping
Trimming
Pulling manes and tails
Bathing
Plaiting
Whitening
Shining
Polishing
Disguising blemishes
Touch ups
Stain removal
Quarter marks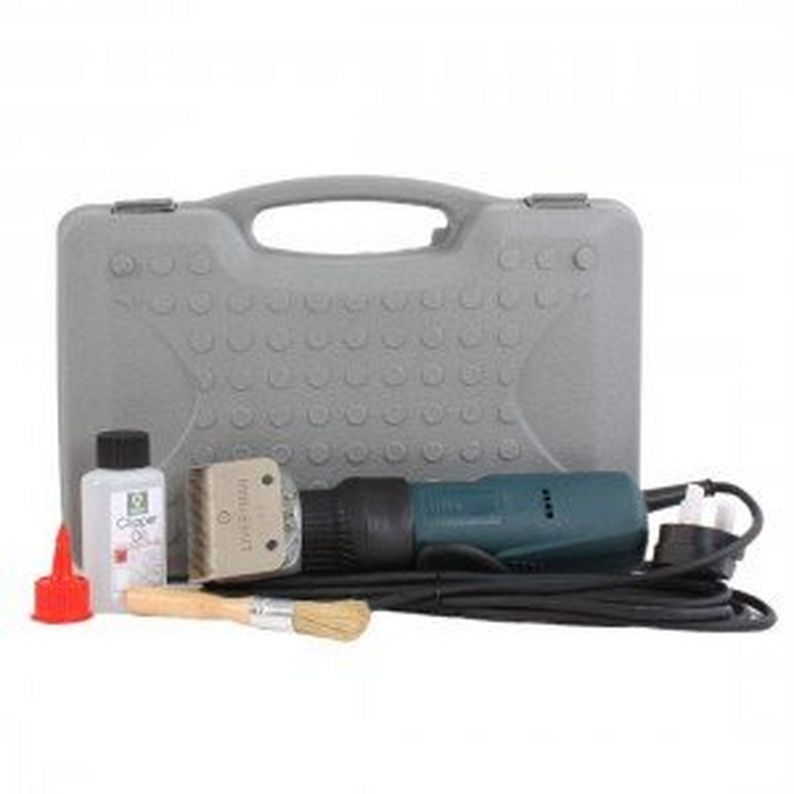 Clipping & trimming ready for showing
Although most people have done their last winter clip in February, some people do need to clip all year round. Some people like to use heavy duty clippers for trimming too, although this is quite a skill when it comes to blending in with the summer coat!
For all your clipper and trimmer requirements click here.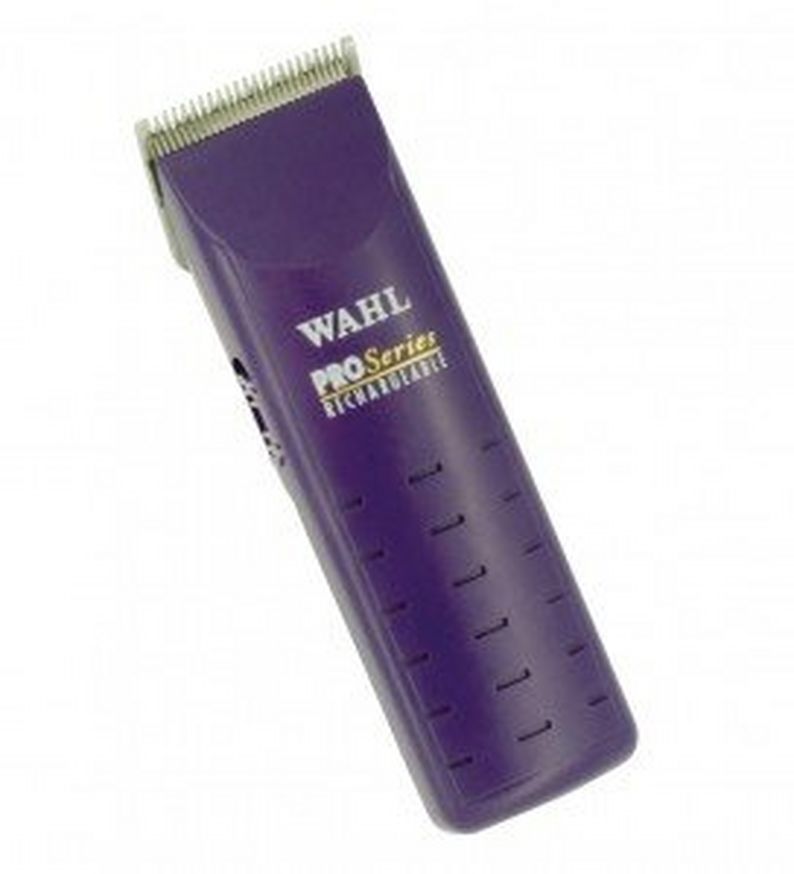 For the most part at this time of year, we trim our horses, as they should have a beautifully, shiny summer coat by now! Area's to trim:
Fetlocks
Stray hairs at the back of knees
Bridle paths
Ears
Beards / Moustaches
Whiskers (although this is controversial)
If you have a show cob / maxi cob you will want to hog the mane, and to give the appearance of a pulled tail and take off all the feathers.
For showing they do like you to remove all the whiskers at the muzzle, but there is a lot of controversy about this, as horse's need these to feel and sense what they are eating, bumping into, etc… If your horse is stabled full time and there are no potential dangers in the stable then maybe this is acceptable. However, if your horse lives out most of the time then it might be best to leave them on.
If clipping, hogging or trimming I'd advise to do this one to two weeks before the show, unless you are a real pro! As they say…
There is only a week between a good and a bad haircut!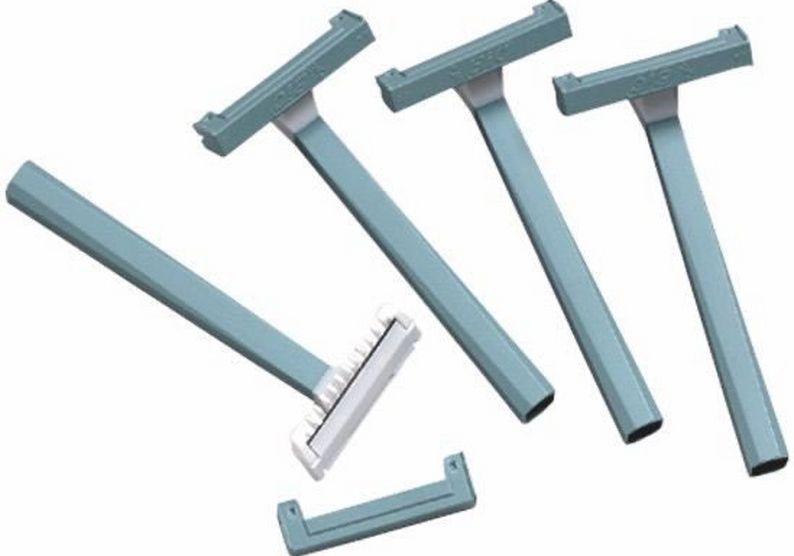 You can tidy up and close shave whiskers the day before the show for an immaculate and smooth finish.
These Shires Razor Combs are brilliant for finishing off whiskers, stray hairs around knees and fetlocks. I love to use these after I have bathed the horse to get a neat pulled tail effect and to create a bridle path. These are handy to have in any grooming box.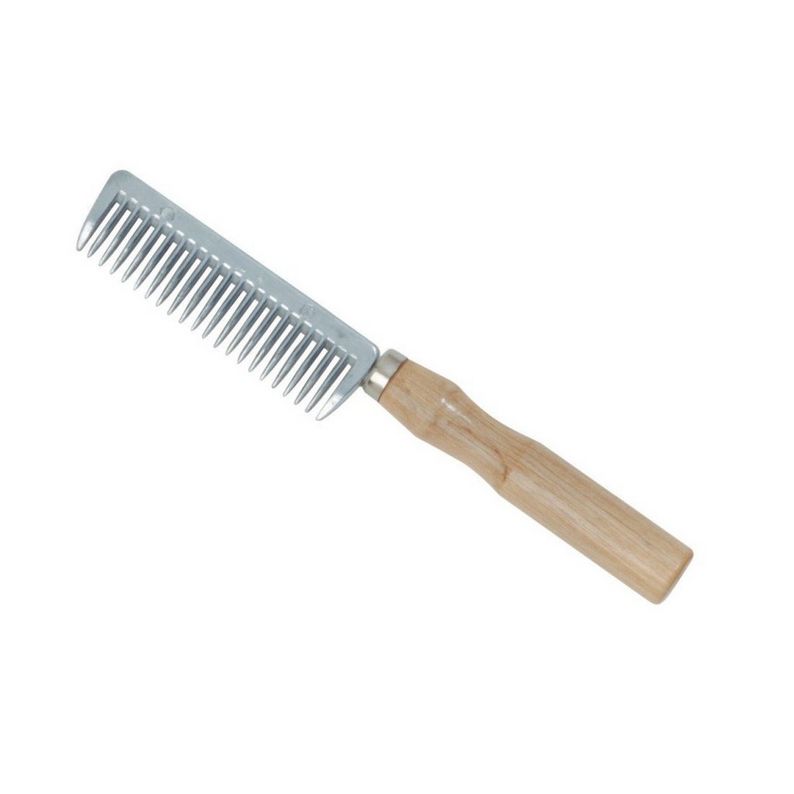 Pulling manes and tails for showing
If your showing class requires your horse to be plaited, then you will need to have a short and tidy mane that is one length and hopefully the same thickness all the way along the crest!!
If your horse doesn't mind you pulling its mane, then using a pulling comb and pulling a little each day after exercise should get the job done, this is a maintenance job. So if kept on top of you shouldn't have to do much the day before the show. The SoloComb is great for horses that do not like being pulled. Never pull from on top, always pull the hairs from underneath and just a few at a time.
If your horse has a full tail then you can plait the tail into a French plait down the dock to create the illusion of a pulled tail.
Although a pulled tail does look very smart, it is extremely painful to pull the hairs from the dock area and it can bleed. I've always trimmed the tail or clipped it to give the illusion of a pulled tail as I think this is much kinder to the horse, as well as easier to do.
A pulled or plaited tail shows off the horse's hindquarters and gives the illusion of a more shapely and muscular bottom, plus it is neat and tidy and looks great too. Check out this video on how to pull a tail for showing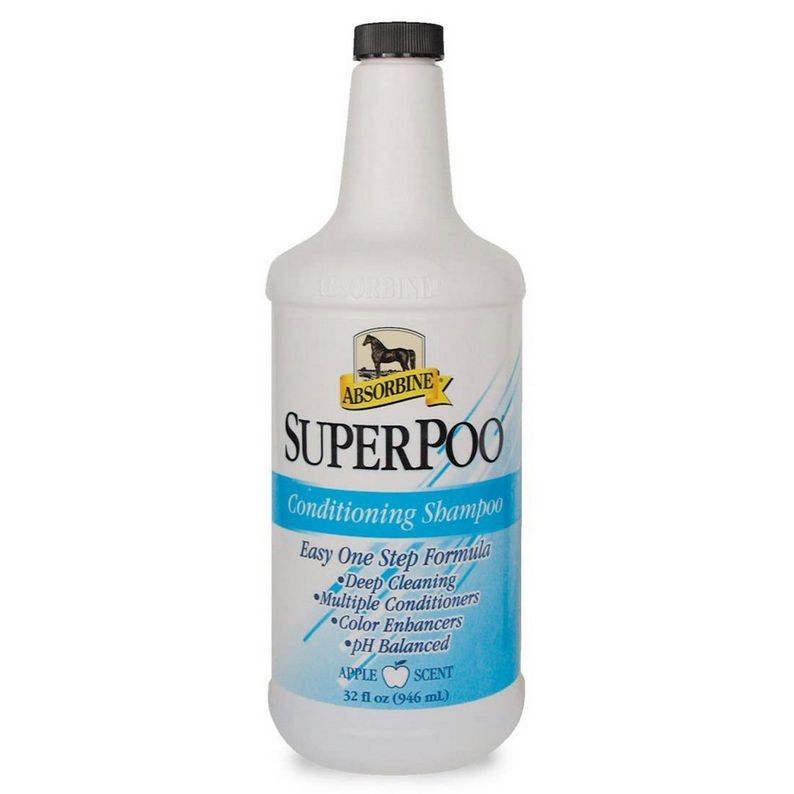 Bathing your horse for showing
Bathing your horse ready for the show is a fun job and if you're like me, you usually walk away from the shower room as wet as your horse!!
There are some fantastic shampoos available to help get your horse squeaky clean, whiter than white or to enhance his natural colour and shine. Some of the shampoos are so good I think about using them on my own hair!!
My personal favourite is Absorbine® SuperPoo Conditioning Shampoo – it offers a deep cleanse, with colour enhancers and multiple conditioners to leave the coat really shiny, soft and manageable. It is also pH balanced so it is kind to the skin and rinses quickly and easily too.
Other favourites are Carr & Day & Martin® Gallop® Shampoos – these are endorsed by Her Majesty the Queen and all the Queen's horses are groomed using the Carr & Day & Martin® products! If they are good enough for the Queen and her horses' I'm sure they are good enough for our horses!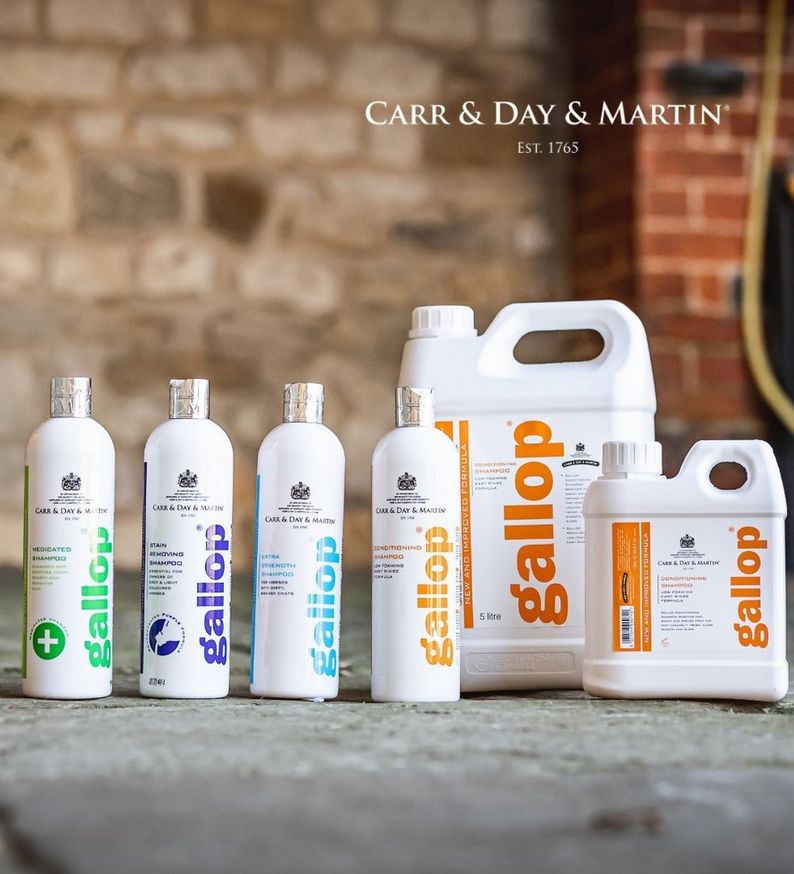 Carr & Day & Martin® also offer a range of colour enhancing shampoo's for use when showing. These shampoos included colour enhancers and optical brighteners to intensify the coat's natural colour and sheen whilst cleaning the coat thoroughly too…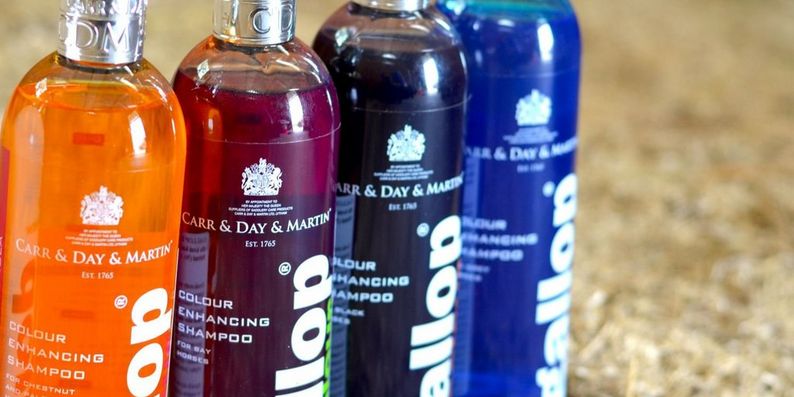 Plaiting the mane for showing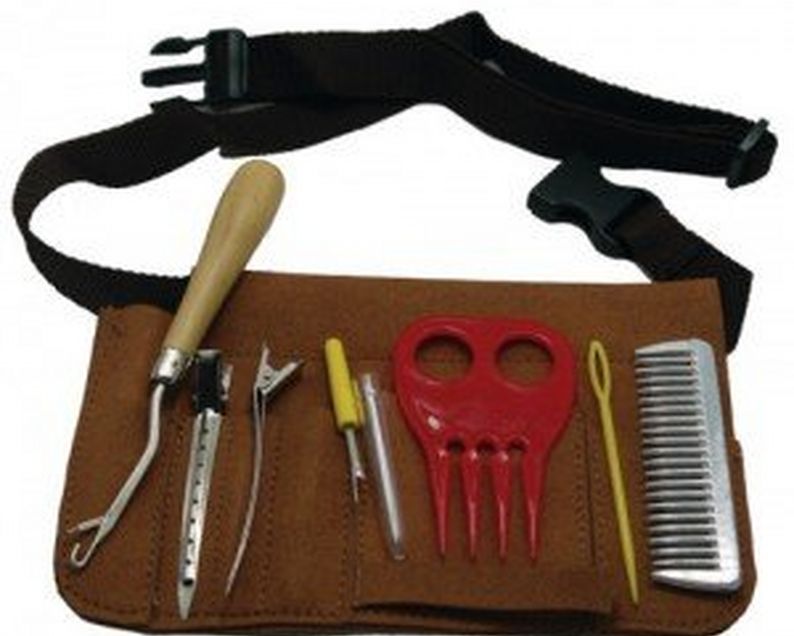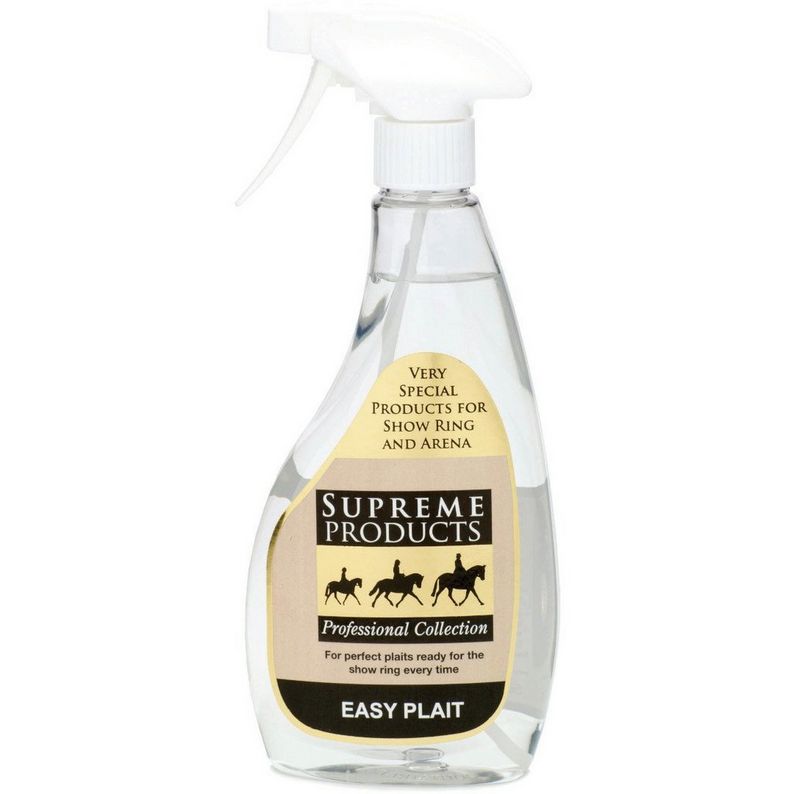 I've already touched on the tail, so lets have a look at the mane. Plaits can really show off a stunning neck, or make a neck look longer or shorter, or give the appearance of more of a crest, etc…
Always have an uneven number of plaits along the length of the crest and the forelock will make it an even number. Although I don't think it really matters, no one is going to be counting the number of plaits!
More plaits can make a short neck look longer
A weak neck can be enhanced by sitting the plaits higher for the appearance of more crest
By thinning the mane and making the plaits smaller you can make a cresty neck seem smaller
Have a look at the article "Perfect Plaits" for top tips from a professional rider.
Stain removal & whitening for showing
If you own a coloured horse or a grey horse, you'll be very familiar with the on-going task of keeping them clean and presentable on a daily basis.
The next step up is making them immaculate for a show! Even a white sock can be a challenge so a whole horse is like running a marathon!
There are some miracle products on the market to help with stable and grass stains, making white really white and also to help repel the dirt.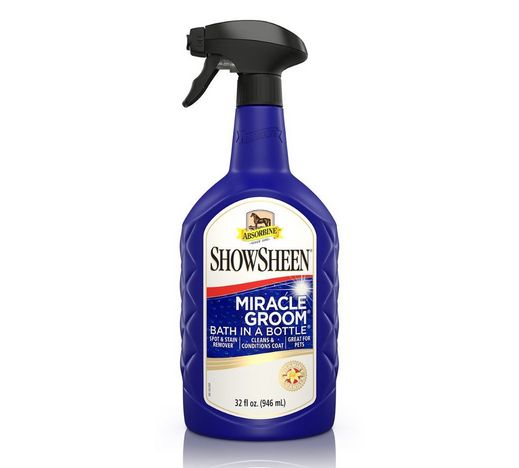 Absorbine® Miracle Groom is a bath in a bottle, offering 5 in 1 solutions – cleans, conditions, shines, detangles, deodorises and removes stable stains. Ideal for use during the winter or for touch ups on the day of the show.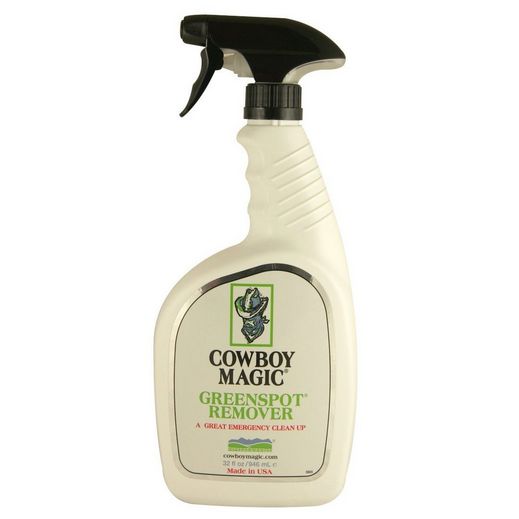 Cowboy Magic Greenspot Remover is a similar product to Miracle Groom, providing a shower in a bottle! Cowboy Magic Greenspot Remover will remove last minute manure stains, dissolves show ring dirt, dried sweat and any other muck. This product will also provide a shine to your horse's coat.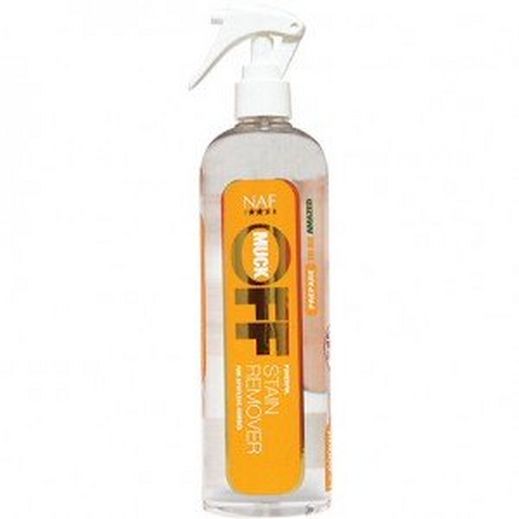 NAF Five Star Muck Off Stain Remover is a fairly new product to Naylors Equestrian. However NAF claim that there is nothing this stain remover cannot shift! Leave your horse spotlessly clean with this product.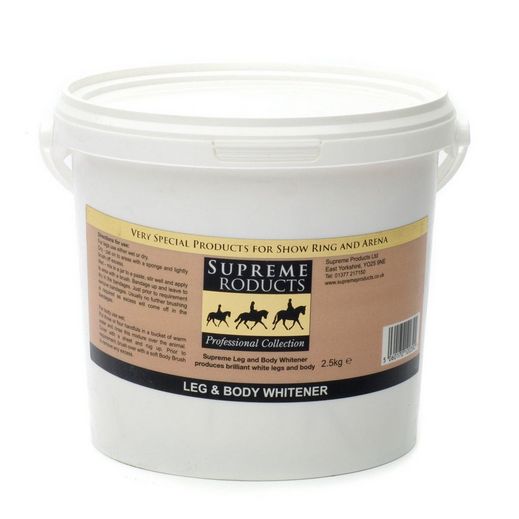 Supreme Products Leg & Body Whitener is a brilliant white powder that mixes into a paste or can be added to your final rinsing water. Use the paste directly onto legs or the body the night before the show and rug or bandage the horse while the product is still wet. This product will create brilliant white legs, superb for coloured horses, greys and for last minute cover ups.
Gold Label also offer similar products such as Show White Paste and Show White Powder – apply one hour before the show and brush off any excess, easily removed with warm water but will stay in place if you do get caught in a shower.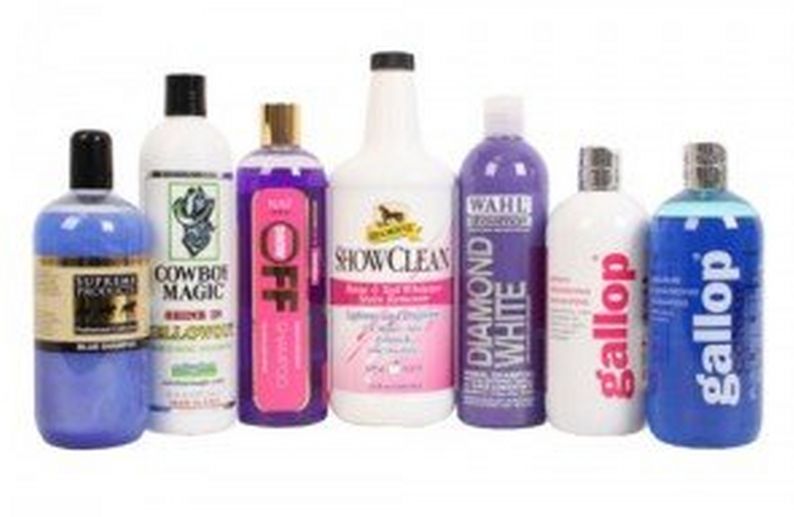 There are a number of shampoos available to help get your horse really clean and white prior to using the above products, a lot of these shampoos use violet to help bring out the white and remove any brassiness / yellow from the coat. These shampoos will also enhance and make all other coat colours dazzle the crowd too!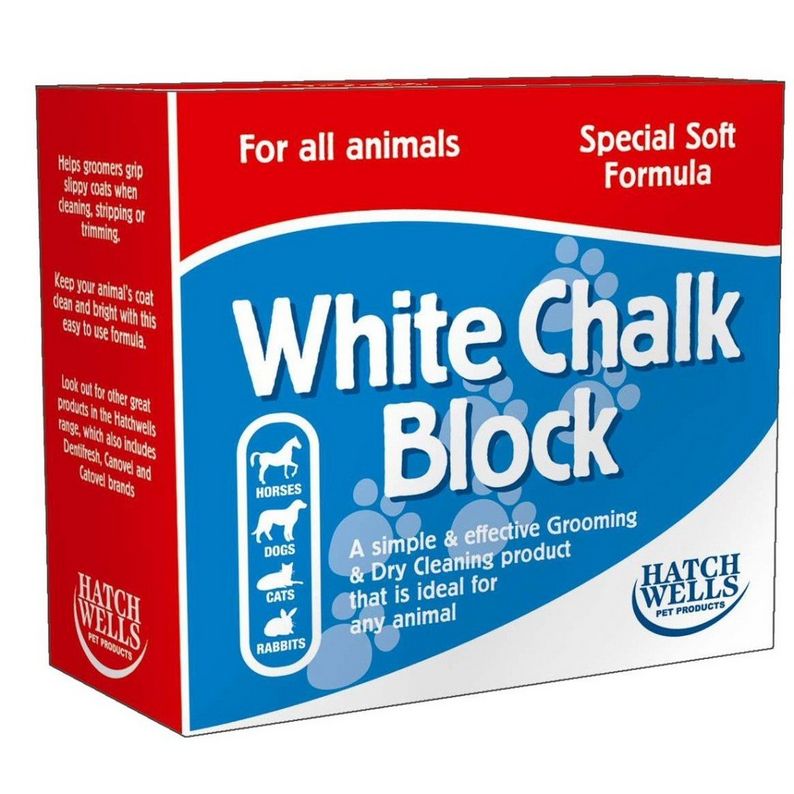 If you are in a hurry and need a quick and easy way to make white areas dazzle with bright white, then a chalk block is probably a really good idea to have handy!
Shining and polishing for showing
I think the best part about showing is seeing gleaming coats. Dark coloured horses that shine like glass are just beautiful. Lets have a look at how you can add extra shine to your horse's coat to dazzle the judge and crowd this showing season.
There are a number of sprays and serums available to use on the horse's coat for a professional finishing touch. Shining the coat will provide:
a high gloss finish
enhance muscle definition
can also help to fix mane and tails
set quarter marks
Here are some of the best products for showing here at Naylors: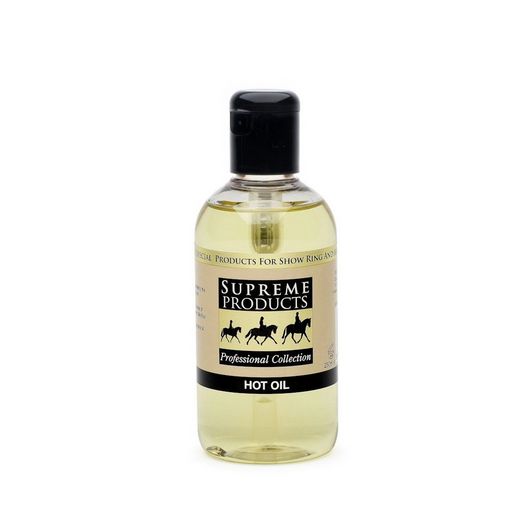 Supreme Products Hot Oil – pop 4 to 6 pumps of oil into a bucket of hot water and drench a micro-fibre cloth or mitt in the mixture and then rub into the coat all over. Use a 2nd bucket of hot water to rinse in between applications and for your final rinse. Repairs damaged coats, provides UV protection and provides a high gloss finish.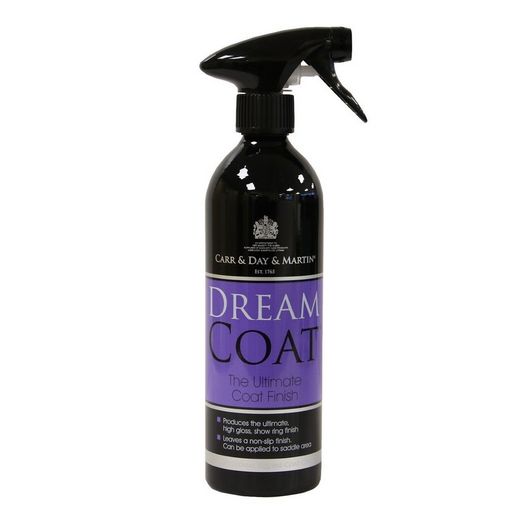 Carr & Day & Martin® Dream Coat Ultimate Coat Finish – is a unique non-slip formula which can even be used under the saddle, this amazing high gloss shine spray is none greasy and leaves no residue. Make your horse defined and beautiful with the new Equimist 360 spray technology which can spray continuously with minimal sound and from all angles, even upside down!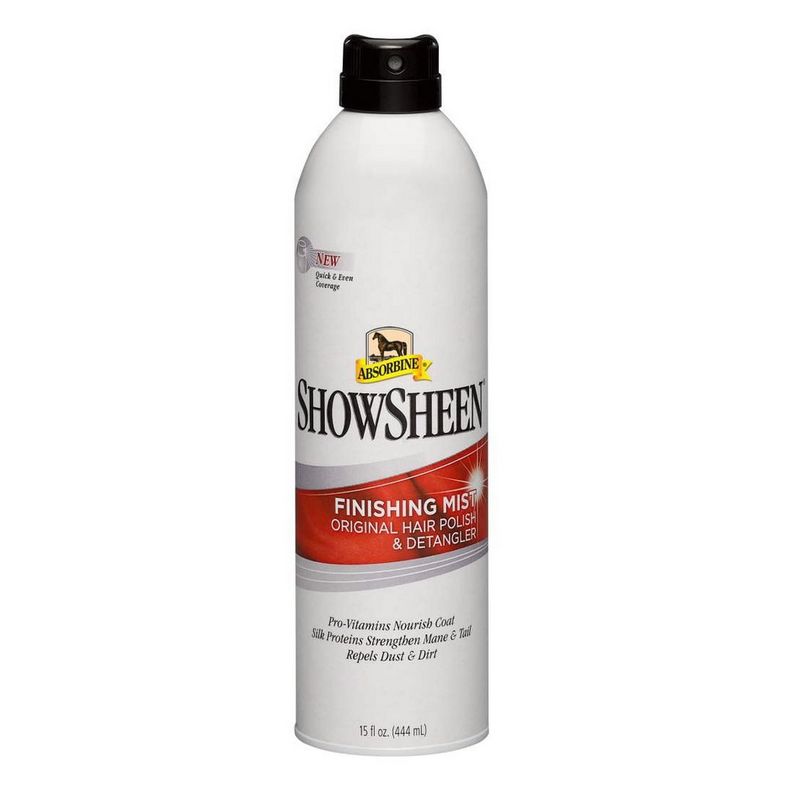 Absorbine® Showsheen Finishing Mist – is a quiet spray that offers a continuous spray for the ultimate coverage, even when upside down. Showsheen provides a world-class shine and is the ideal finishing touch. Showsheen smells great and it also nourishes the coat as well as strengthens the mane and tail.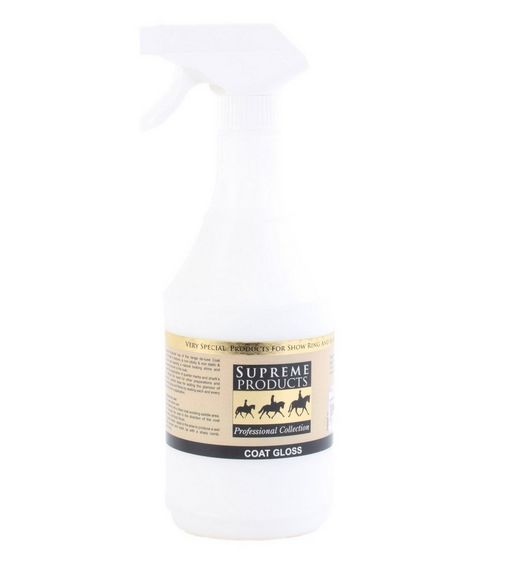 After using Supreme Products Hot Oil why not finish your horse's showing coat with Supreme Products Coat Gloss – achieves perfection, high gloss shine and definition, it also lays the coat flat, repels dirt / mud and seals hairs in place, Apply to wet or dry coats but do not use on the saddle area.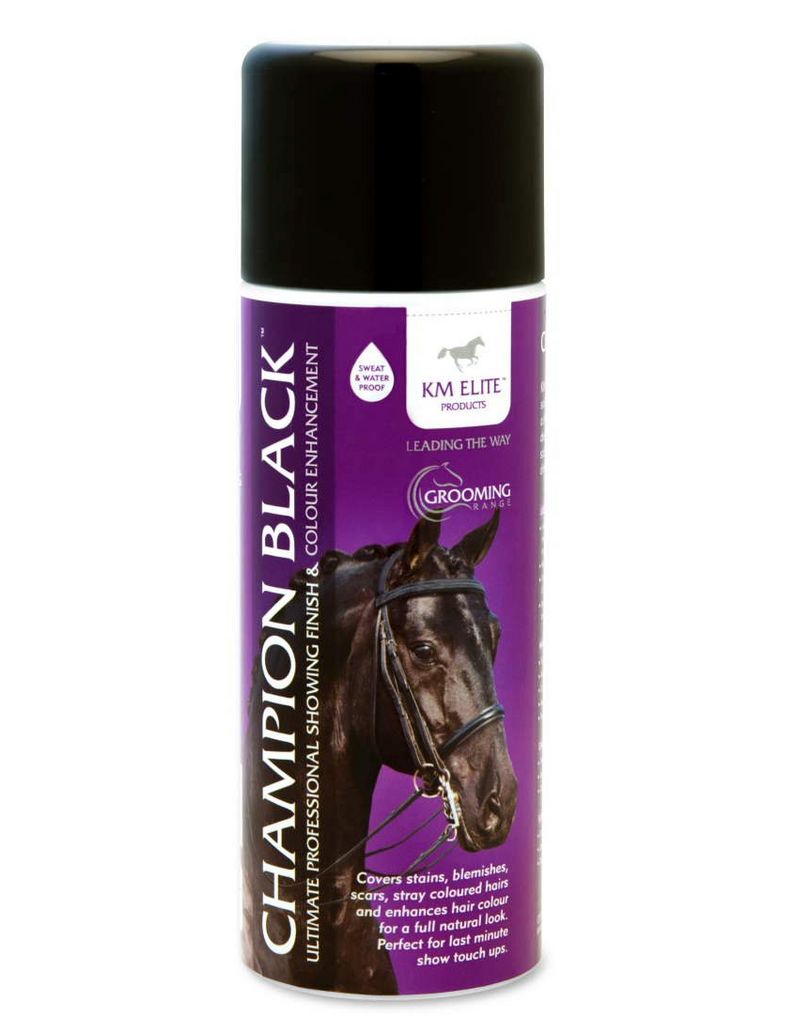 To really accentuate your horse's best points use a highlighter or oil to really make him sparkle especially under artificial lights. KM Elite and Supreme Products offer highlighter products which are great for the:
Eyes
Muzzle
Black Points
Anywhere you would like to add a little bit more shine or sparkle
Disguising blemishes and touch ups for showing
There is a lot you can do to hide blemishes, make black blacker, cover up scars and stray grey hairs, etc…
Some people will even use hair dye to make manes and tails more even in colour and to cover up any grey hairs.
Use makeup to define eyes and muzzle area, use spray black to cover blemishes on legs or make black points really stand out. Use white spray to cover scars on white legs or socks or to really make them sparkle.
Both KM Elite and Supreme Products offer products to help cover up and disguise imperfections.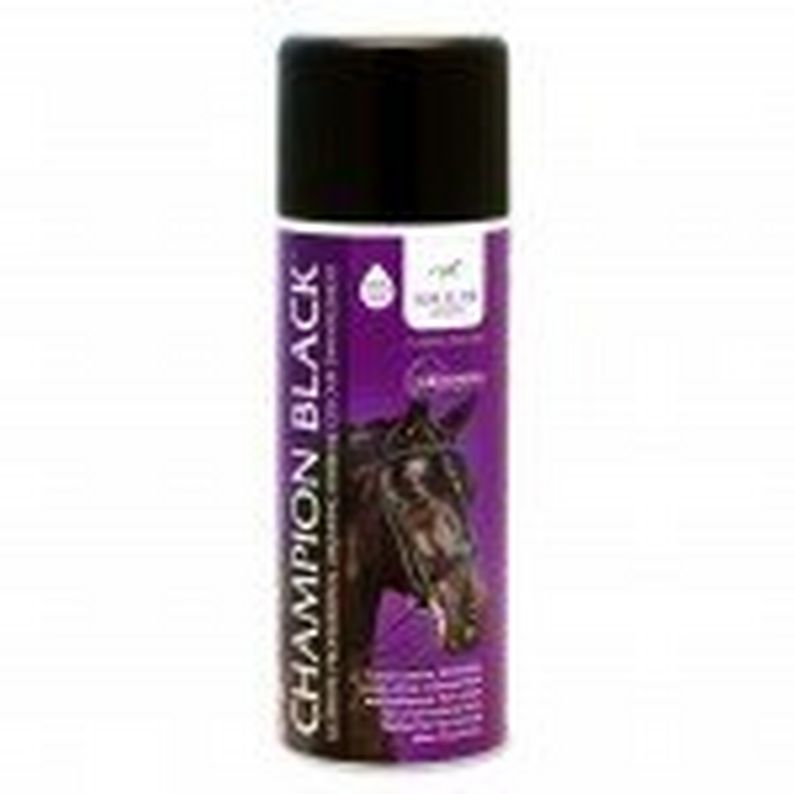 Use a spray to cover up:
Marks
Scars
Dark / Light hairs
Whiten / Blacken socks
Last minute stain cover up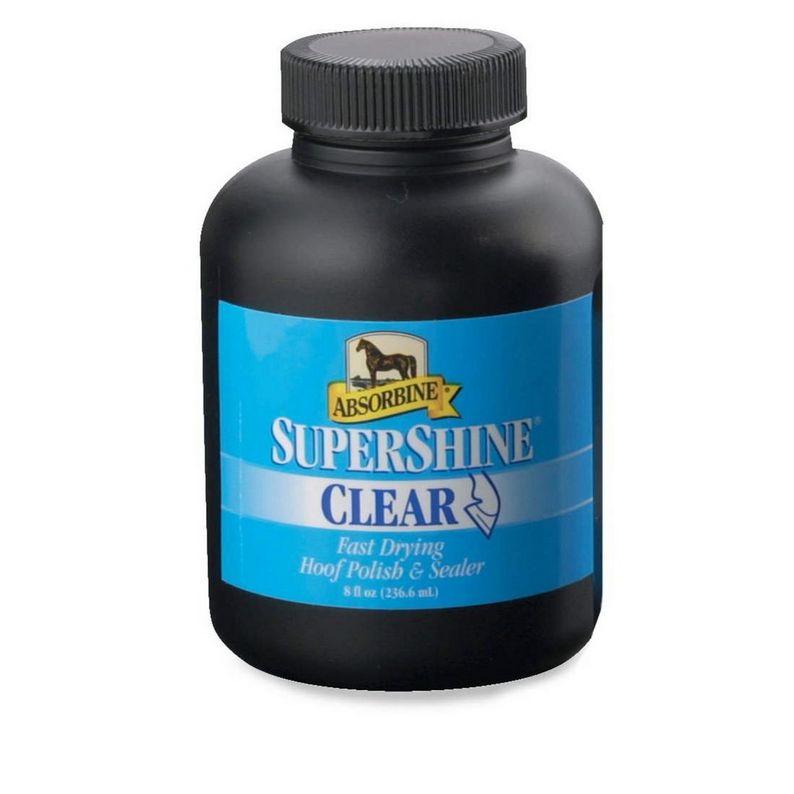 For amazing shine on the hooves try Absorbine® SuperShine® Hoof Polish & Sealer – available as a clear or black polish, paint onto clean hooves for a mirror like shine. This polish will also seal out any dust or dirt for incredible showing ring shine!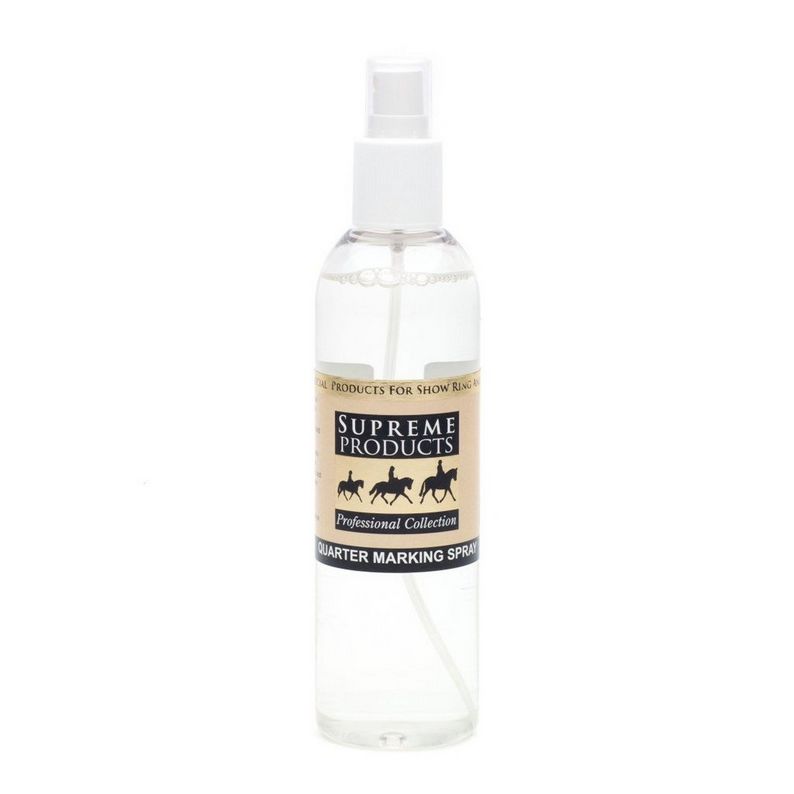 Quarter marks for showing
Quarter marks are another great way to show off your horse's hindquarters. There are specific patterns you would use for a show horse / hack or hunter class, so ensure you pick the right one for your showing class.
A check pattern is used for show ponies, show horse or hack. Blocks and sharks teeth are used for a hunter type.
Check out this video how to create quarter marks for showing.
Use Supreme Products Quarter Mark Spray to help keep your pattern in place.
Handy grooming tools for your grooming basket on showing day
Micro-fibre cloths or mitt
Sheepskin grooming mitt
A sponge or three
Cotton wool
Baby wipes
A basket full of all these amazing products!
Get yourself a groom – haha!
What are your top tips for showing your horse off during the show season?
What are your favourite products to help you and your horse look the part this showing season?
Are there any products you would like to see at Naylors Equestrian that are not already in stock?