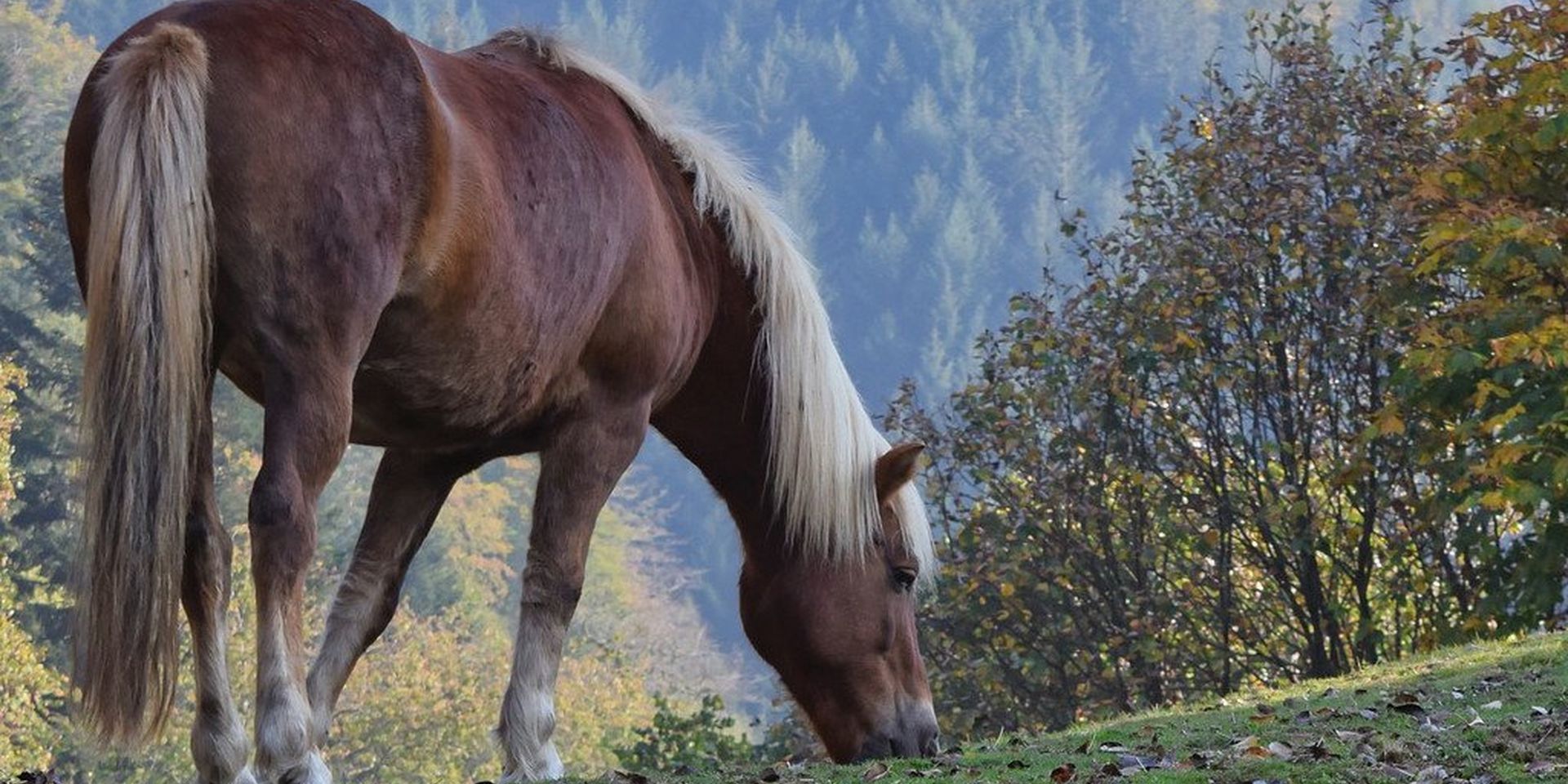 We hate to say it, but Summer is quickly drawing to an end. Friday 23rd September marks the official start of autumn 2022. So, as much as we wish the sunshine and 24h turnout would stick around for longer, it's time we got prepared for cold, wet weather and the stresses of stabling. Join us as we take a whistle stop tour of how you can get prepared for the colder months ahead, by sprucing up your stable, tiding your tack room and stocking up on supplies.
Spruce Up Your Stable
Floors & Matting
Do you notice a burning sensation in your nose, throat or lungs when mucking out? Every day our horses and ponies produce between 15ml and 30ml of urine per kg of their bodyweight. This is high in a substance called urea, a product of protein metabolism. When excreted from the body, urea is broken down by an enzyme called urease, found in bacteria. This process creates ammonia gas. The enemy of every horse owner, not only is ammonia unpleasant smelling, but it's an irritant, dangerous for the health of you and your horse! Ammonia usually emanates from stable floors and rubber matting, so it's really important that they're cleaned monthly. To do this, we'd recommend using Jeyes Fluid.
The nations favourite outdoor disinfectant, Jeyes Fluid can be used for everything from paths and patios to greenhouses and plant pots, it's even safe for cleaning pet housing - including stables, kennels and hutches. Boasting a strong but safe formula, it kills up to 99.9% of bacteria & viruses, perfect for keeping stables clean and hygienic. Here's how to use it…
Poor Jeyes Ready to Use or diluted Original Disinfectant onto the stable floor or rubber matting.
Scrub with a stiff yard brush.
Leave for 30 minutes.
Use a bucket of clean water or a hose to rinse away leftover dirt, debris and disinfectant.
Leave until dry.
Replace bedding.
Windows
If your horse's stable has windows, don't take them for granted! A great source of natural light and ventilation, they help to prevent your stable feeling dark and dingy. That being said, they aren't much use if they're covered in a layer of dirt and dust. So, it's time to do some window washing. Hold your horses though, rather than commandeering your usual shop bought bottle from home, consider making your own. Quick and easy, add 2 cups of water, ¼ cup of white vinegar and ½ teaspoon of washing up liquid to a spray bottle. Free from harsh chemicals, this is much safer, and it's cheaper too.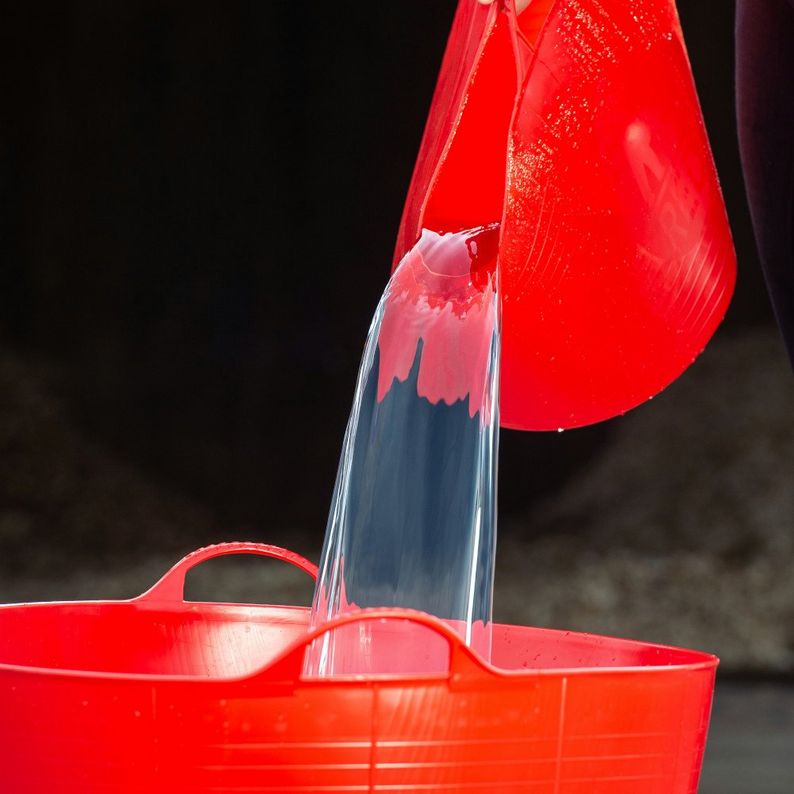 Bucket Cleaning
We all know it's really important that our horses have access to clean water at all times. So, if we spot any obvious contaminants like poo, hay or bedding, it's time for fresh. The thing is, even if you regularly empty and replace your horse's water, it's common for algae, dust, dirt and debris to build up inside their buckets and troughs. Most horses are selective about what they drink, while you might think that their bucket looks clean and they're consuming plenty of water, it's not always the case.
At least once a week, you should be scrubbing away any hidden nasties using a hard-bristled bucket brush and a little apple cider vinegar. Once you've given your bucket a good scrub, rinse away the muck and refill it as usual.
Top Tip: Natural and safe for your horse, apple cider vinegar has antibacterial properties and can help to prevent the regrowth of algae. More than just a good natural cleaner, you can even add some back into their clean water as a supplement! A source of vitamin's B and C, it can help to support joints, general wellbeing and coat condition.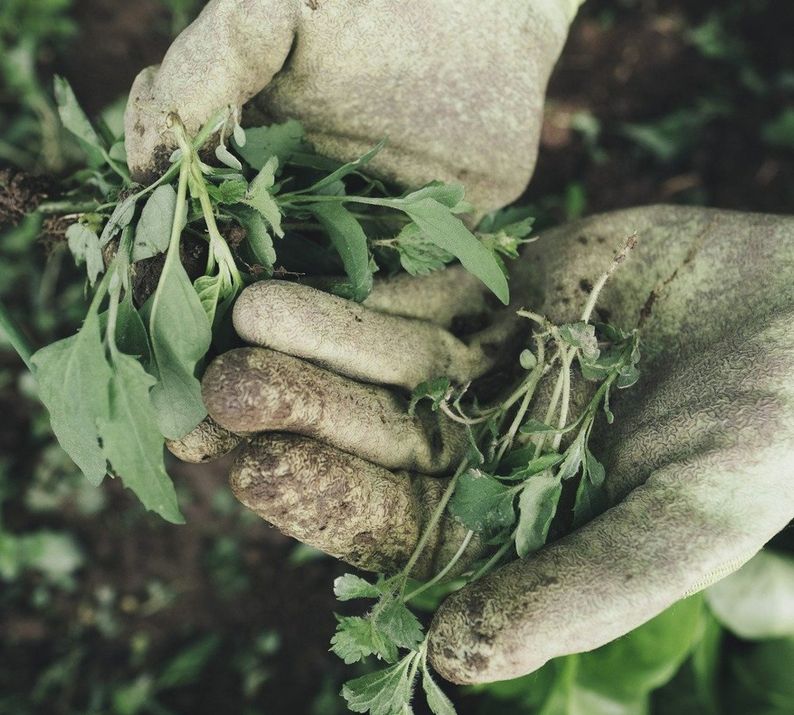 Weeding
No matter how well kept your stables and yard are, weeds always find a way! The thing is, commercially produced weed killers often contain toxic chemicals - unsuitable for use in close proximity to grazing areas. That begs the question, how're we supposed to get rid of weeds, without spending hours gardening? If you've got unwanted plants growing around your stables, in your arena or between paving slabs, we've got a quick, easy and cheap solution for you.
All you'll need is some vinegar and washing up liquid. Vinegar contains 5 - 8% acetic acid, this compound causes weeds to go brown, shrivel up and die. 100% natural, this method is safe to use around the yard. That being said, vinegar is a 'non-selective herbicide', meaning it kill's grass too! Because of this, it's best to avoid using it in your horse's pasture. Here's how to kill weeds using vinegar:
Check the weather forecast - This works best over a few consecutive sunny days.
Fill a spray bottle with vinegar. It's optional, but you can also add a few drops of washing up liquid to help the vinegar cling to the outer surface of the weeds.
Liberally spray any rogue weeds with the solution, this may need to be repeated a couple of times for tougher, larger and older weeds.
Tidy Your Tack Toom
Is your tack room looking a little worse for wear? Let's be honest, during the warmer months, riding is more important than tidying! That being said, it's time to make the most of the final few weeks of warm weather by having a good tidy up and a clear out. Ahead of Autumn, here's a few tasks to tick off your check list…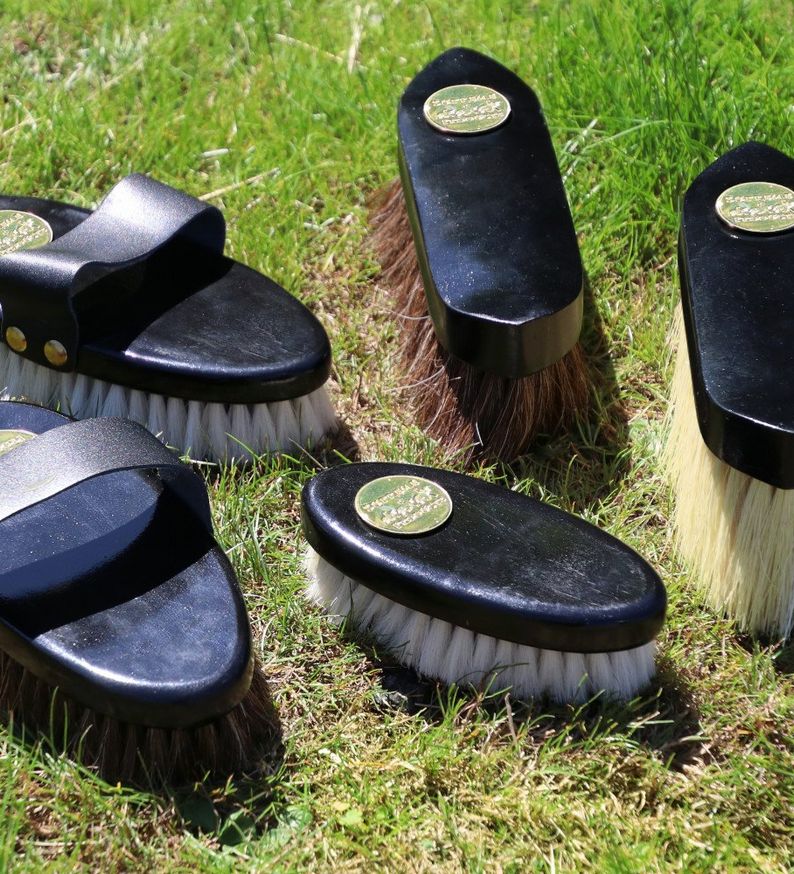 Brush Cleaning
Next time you find yourself enjoying nice weather at the stables, take 10 minutes to give your brushes a good scrub, before it gets too cold! You'll need a bucket of water, a bottle of Triscrub and a metal curry comb. Firstly, remove any loose hair and dirt with the metal curry comb. Then, mix a few caps of triscrub into a bucket of water, before adding your brushes. An antibacterial skin cleanser and surgical scrub, this will help to remove any hidden nasties that have built up during use. Allow them to soak for 10-15 minutes, then rinse them in fresh water and allow them to dry off naturally.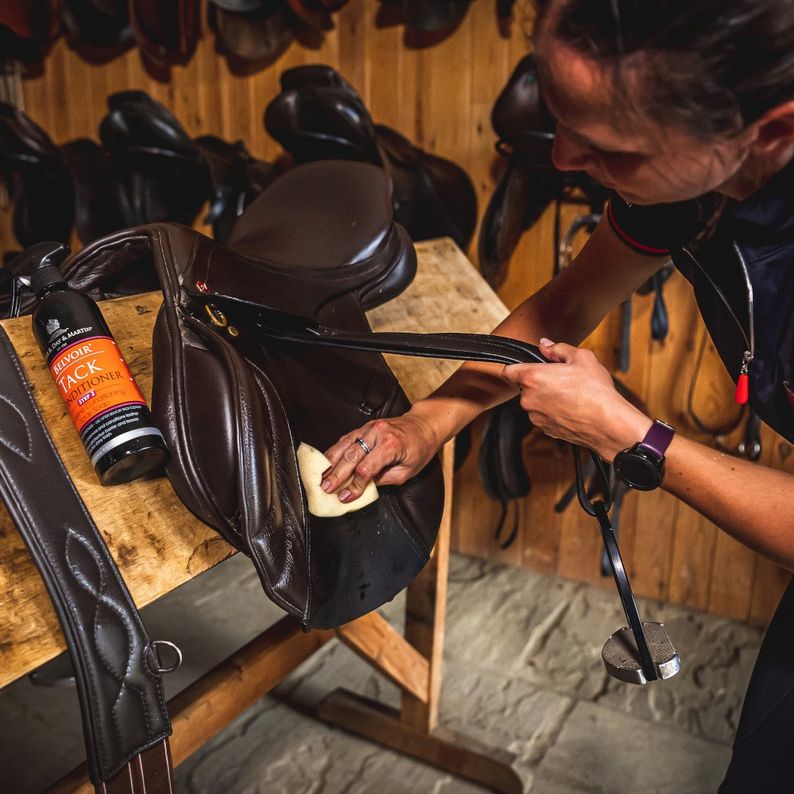 Tack Care
Obviously, you always clean your tack after every ride (… Maybe). But it's super important if you'll be popping it away in storage for the colder months. So, dig out your tack care essentials and give your saddlery a thorough clean. Anything you won't be using for a little while, apply a good coating of Ko-Cho-Line Leather Dressing. This should be left for 12 hours, then wiped away. Boasting a unique formula, this is specially designed to prevent mould growth, extending the life of your tack.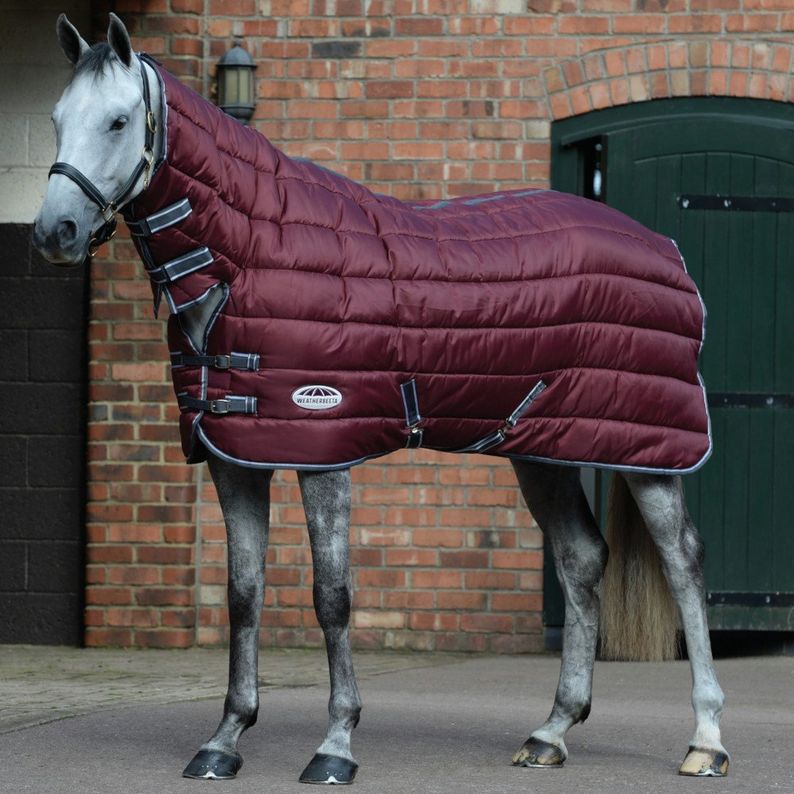 Rug Cleaning
It's something we all put off having done, however, it's time to wash away last years winter woes. After-all, it won't be long until you're digging around in the back of your tack room trying to find those dreaded heavy weights! Smaller, lighter rugs you may be able to wash at home. Turnout rugs and stable rugs we would recommend having professionally cleaned to avoid damage to your washing machine.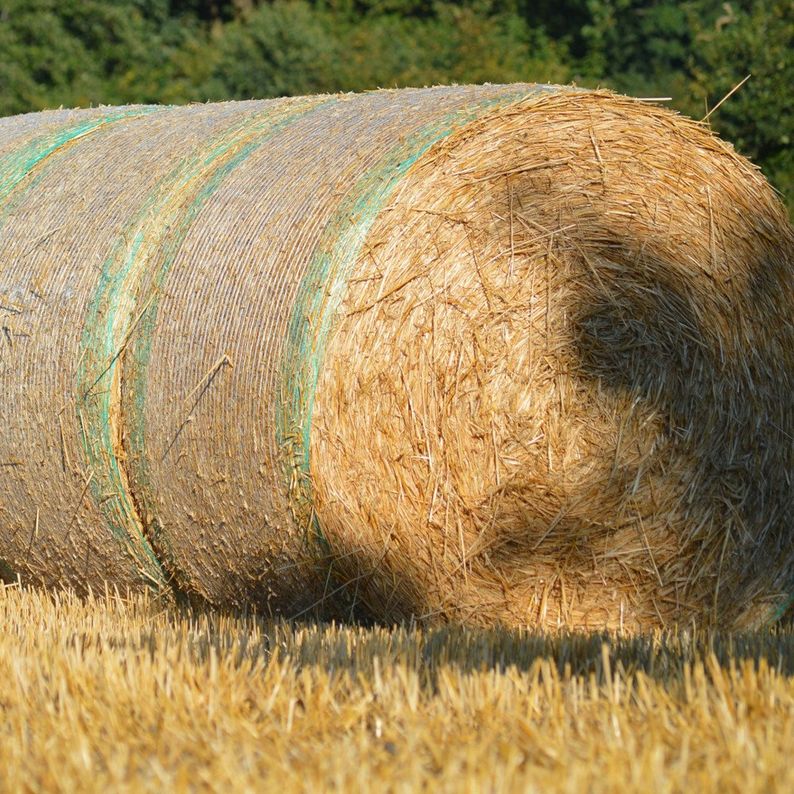 While we've all been enjoying the glorious sunshine, it's not been good weather for farmers! You may have spotted that over the last few months the ground has dried up and the grass scorched. Not only has this left our pastures looking sad and sorry, the lack of rainfall has meant most hay fields have seen only one cut. As a result, it's likely to be in shorter supply than usual this winter, not to mention more expensive. So, if you've got somewhere to store it, you may find that stocking up ahead of time proves to be a real money and worry saver a few months down the line!
It can also be helpful to start grabbing a few extra bales (or bags) of bedding too. Spreading the cost over the next few months is a great way to relieve some of the financial burden that comes with the changing of the seasons.
Bring on Autumn, we're ready! You can shop our full range of products online at www.naylors.com or in-store. Don't forget, if you make a purchase share your pictures with us in the comments or include #NaylorsSnapAndShare on your social posts for the chance to win a Naylors gift card.