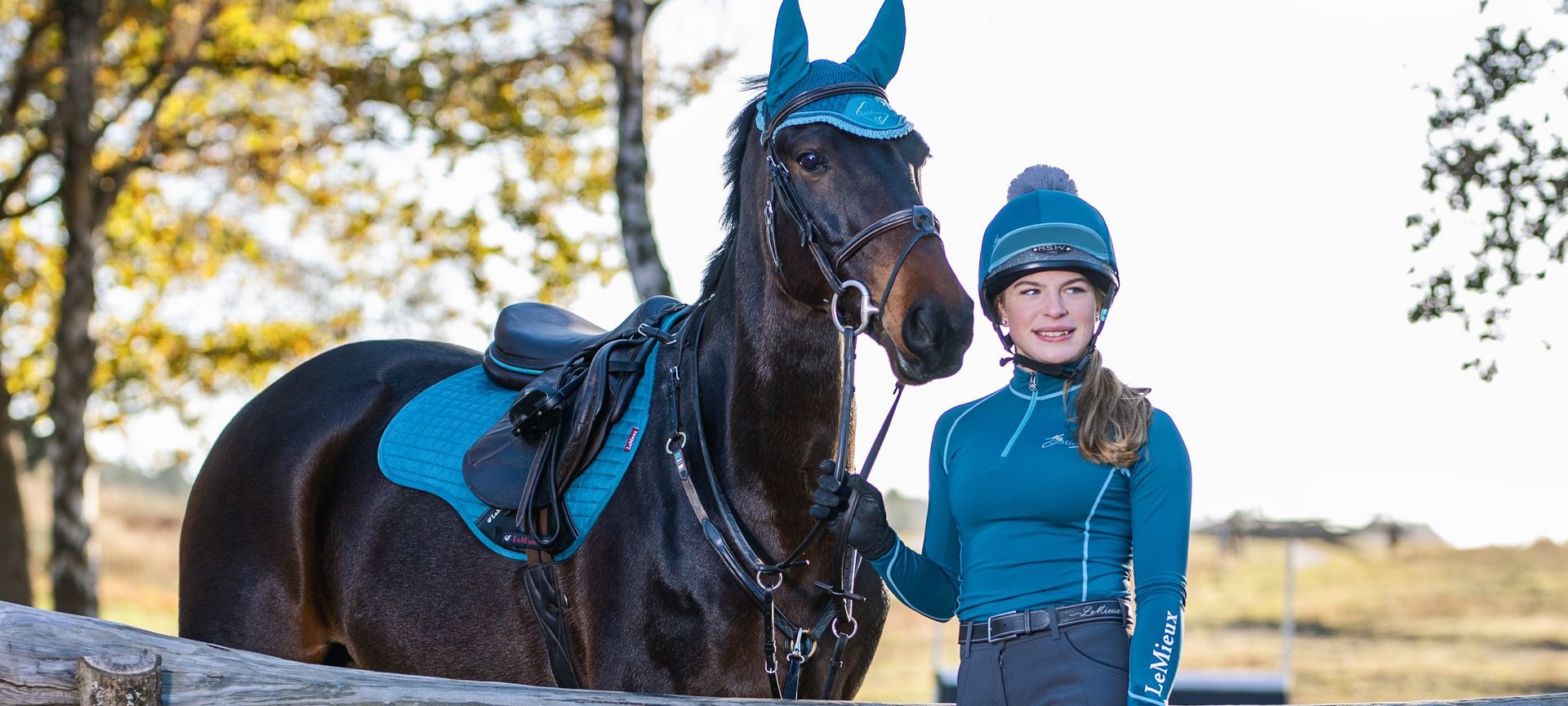 Summer is finally here! So, there's not long now until the camps commence. Are you ready to laugh, learn and love every minute? If you're lucky enough to be attending your local riding club camp, pony club camp or a horsey holiday, we're here to make sure you and your four legged friend are all set for the best summer staycation ever. Whether you're a first-time-goer or you're heading back for more, be sure to take a quick look at our guide to happy camping!
What are 'camps'?
First and foremost, FUN! Riding camps are the highlight of every attendees summer! Led by top class experienced instructors, they bring out the best in you and your horse. They're all about meeting new friends, improving your riding, developing confidence, gaining new skills and above all else, enjoying yourself. No two camps are exactly the same. However, most will incorporate a range of awesome activities like stable management, schooling, jumping, cross country, hacking, games and team building. Got a competitive streak? You may even get the chance to earn points and win prizes!
What To Expect
Early mornings, late nights & action packed days!
Mornings
Lie-ins don't exist at camp! So, you'll need to be up and about early. All horses and ponies must be fed and skipped out first, then you'll have time for a shower and breakfast. Once everyone is fed, it's time to get your horse looking their best before the morning activity. Typically, this will be your first ride of the day or a fun group activity to kick-start your day.
Afternoons
After lunch comes more learning! Most camps offer lessons or talks, covering topics like plaiting, feeding, bandaging and tack care. This will usually be followed up by another ride. So, it's important to make sure you and your horse are fit before heading to camp!
Evenings
Evenings consist of bedding your horse down for the night, ensuring they're comfortable and prepared for the next day. After this, you'll be fed and watered too. But the day's not over yet, there may be more team activities. That's if you're still awake enough of course!
What To Take
There's nothing worse than arriving at camp and realising you've forgotten something. So, take a look at what you'll need for each activity!
Travelling To Camp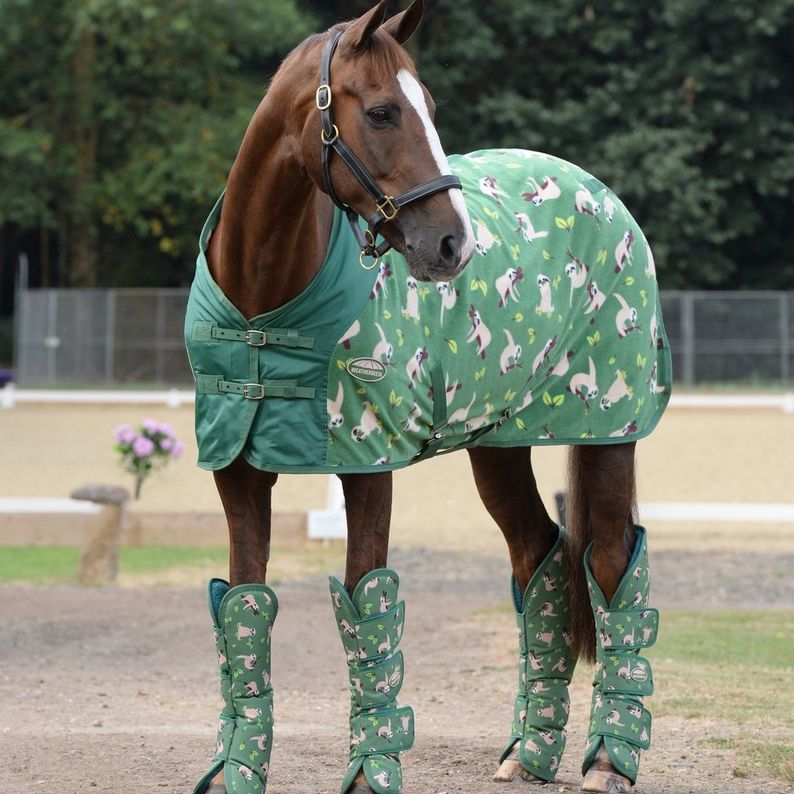 The first camp challenge is getting horse and rider there safely! Transporting horses can be stressful, especially in warm weather and over long distances. Preparation and proper equipment are key to making sure everything goes smoothly! For comfort and safety, your horse will need a travel rug, tail guard, poll guard, boots and a well fitting headcollar.
Top Tips:
Practice loading before the big day.
Pack the box or trailer the day before.
Ensure your horse's passport is somewhere safe, like the glovebox.
Check you've got plenty of fuel before setting off.
Plan your route in advance.
Set off early while the roads are quiet.
Plan to use a calmer if your horse finds traveling stressful.
Camp Stable & Tack Room Essentials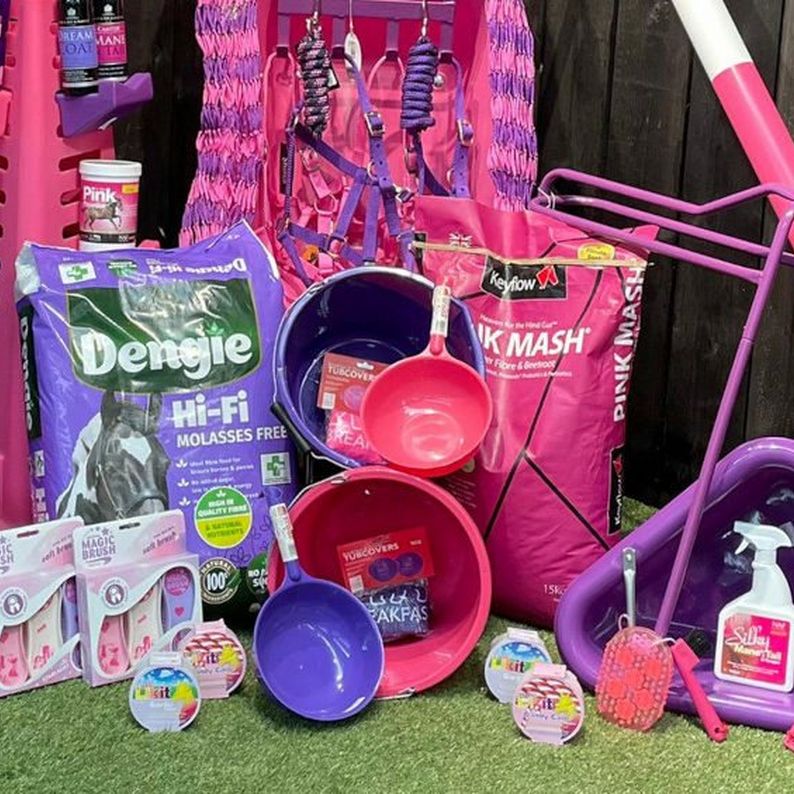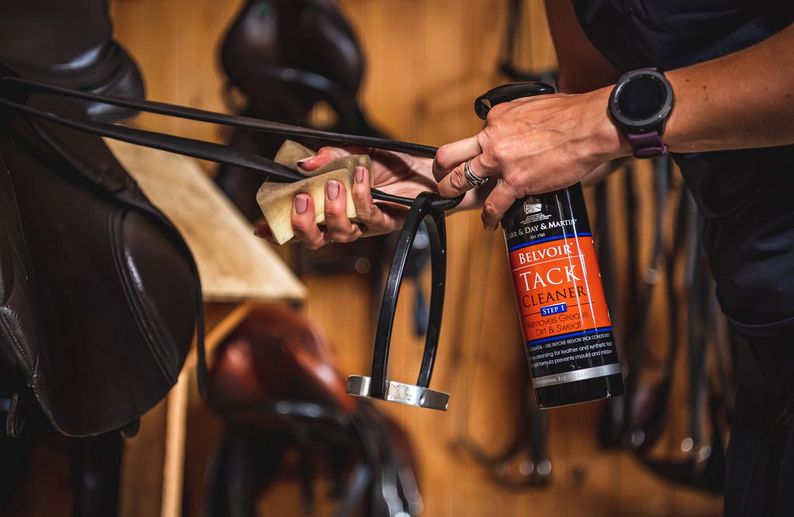 Camp Grooming & Preparation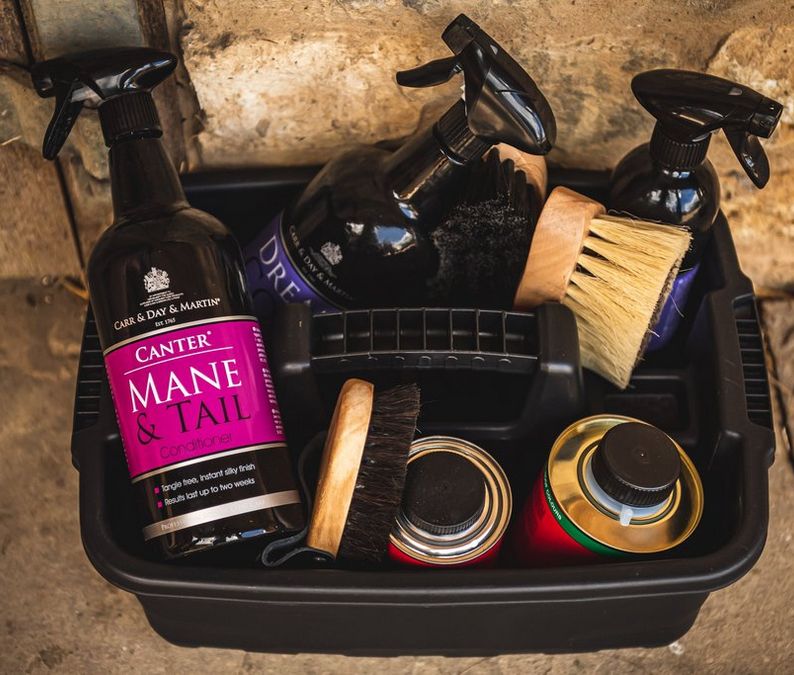 We all want to keep our horses and ponies looking their best while at camp! So, you'll need to take a grooming kit! This should contain a body brush, dandy brush, curry comb, face brush, mane & tail brush, sweat scraper, hoof pick and plaiting bands.
While it's not essential, it can also be a good idea to take some lotions and potions! We'd recommend adding fly spray, shampoo, mane & tail spray, coat shine, plaiting spray, stain remover and hoof oil.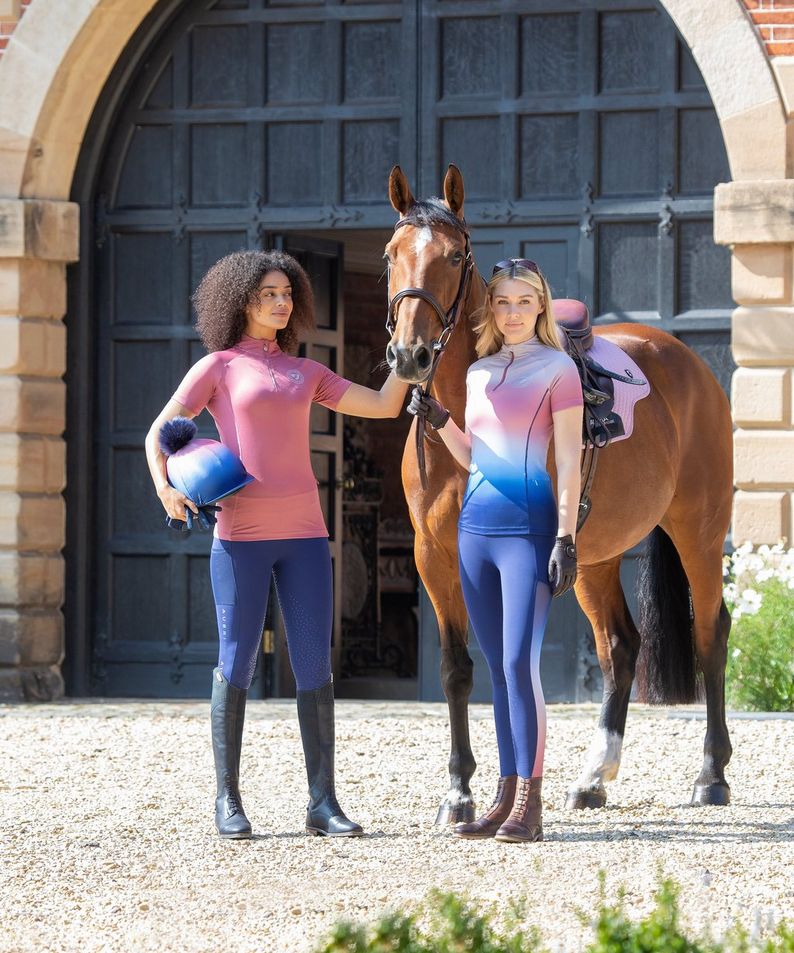 Who needs stirrups anyway! Ready for a challenge? Good riding all starts with proper schooling! Flatwork will be one of the first ridden activities you do at camp. This is a chance for your instructors to gauge your starting point, evaluating your strongest and weakest areas. These will likely form the basis of what you'll be working on for the following few days. While it might sound a little boring, we promise it won't be! You're sure to discover lots of new tips and tricks along the way. For schooling, comfort is key! We recommend a lightweight, cooling outfit consisting of riding tights, a baselayer, gloves and short or long riding boots. Unfortunately, the weather may not always be on your side! So, don't forget to pack a waterproof jacket and over trousers.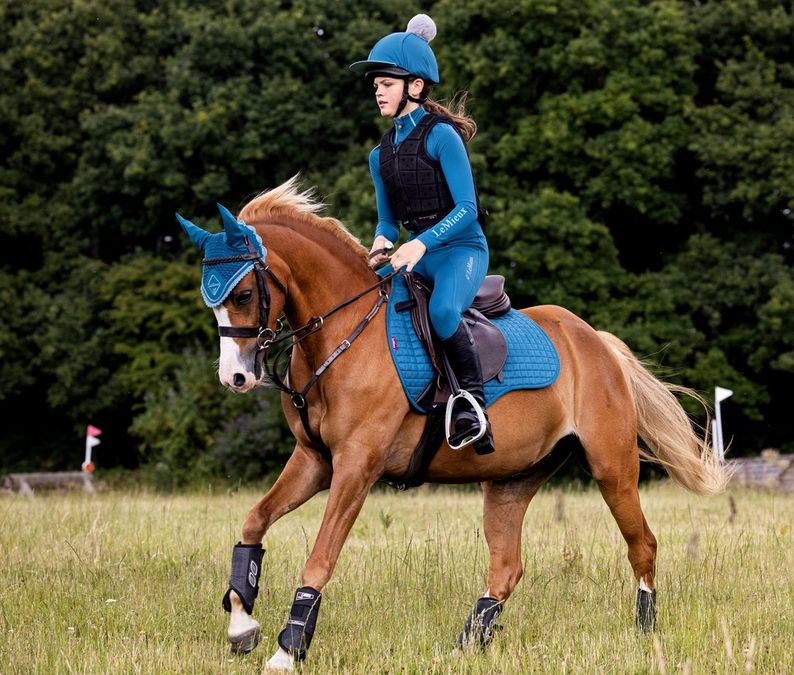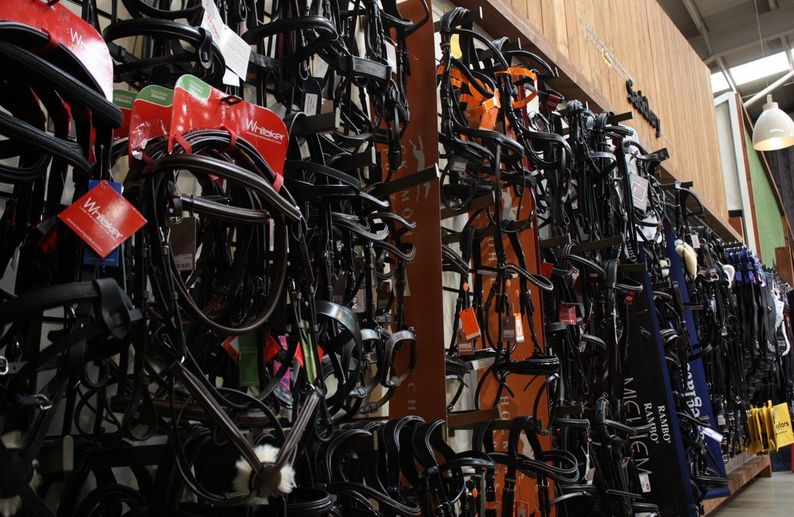 Camp Cross Country & Jumping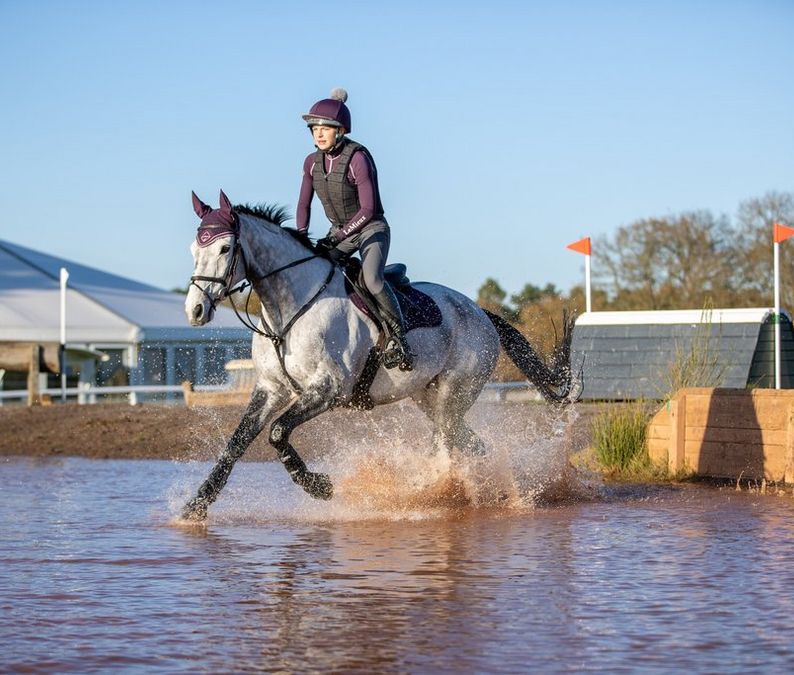 While you're at camp you may get to try your hand at cross country or show jumping! To take part, you'll need to have a skull hat and body protector. You may also want to take an air vest too, but these are usually optional. When jumping, it's best to have you're arms covered to prevent any cuts in the event of a fall. So, we'd suggest taking a long sleeved base layer for Women and for Children and of course a matching hat silk. While not essential, you may also find it helpful to wear a pair of full seat breeches, for Women and for Children, for better grip, just in case things get sticky!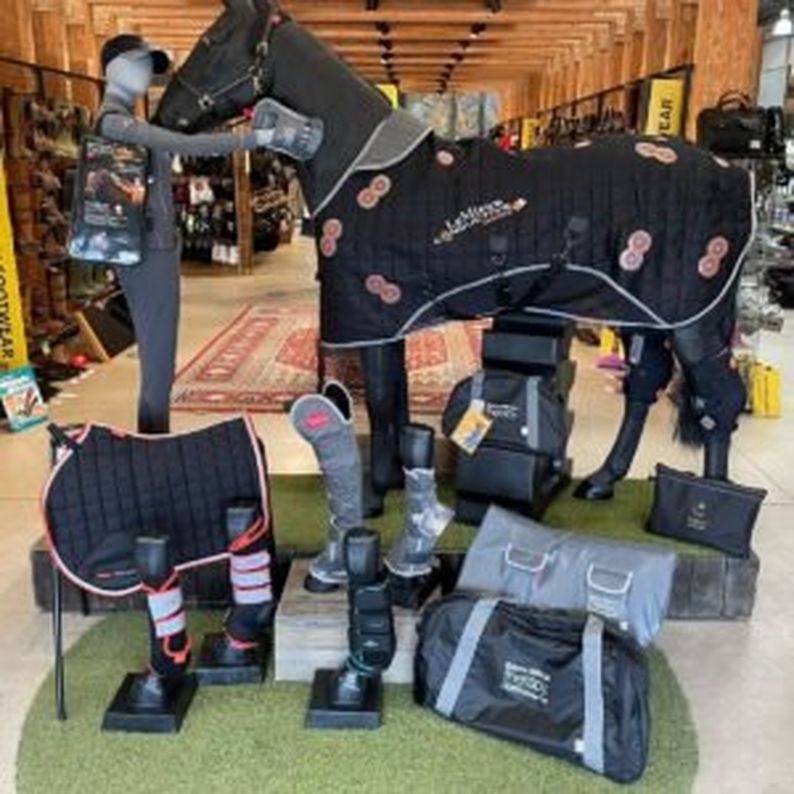 Galloping, jumping and tight turns are hard on our horse's legs. So, it's important to take tendon & fetlock or brushing boots to keep them protected against knocks, bumps and strains. You may also find it helpful to take a breastplate, this will keep your saddle securely in place and act as a neck strap if you need it.
There's a good chance jumping won't be your last activity. We don't want them getting stiff and sore. To help aid recovery ready for your next ride, you can apply a cooling wash or gel to the legs and use a massage ball on their body.
Safety always comes first, at home and away! Before heading off, check with the camp organisers whether you'll be riding out on roads. If you are, it's vital to take hi-vis for you and your horse or you may be excluded from the activity. It's best practice to have a jacket or tabard, saddle pad or exercise sheet, boots and fly hood.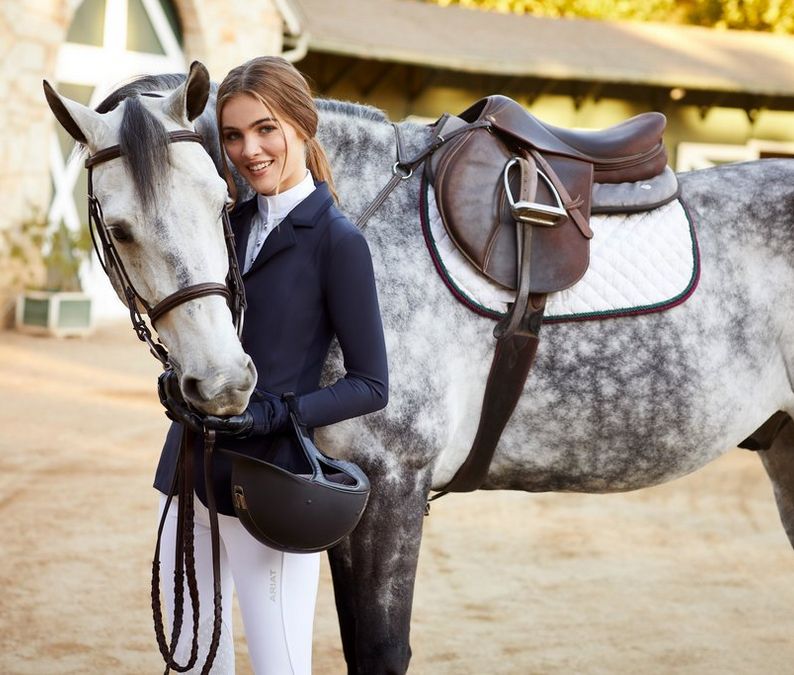 This isn't always the case, but many camps will finish with a small show! This is the perfect opportunity to wow the judges and your fellow riders with just how much you and your horse have progressed! Just like a real event, you'll be expected to be smartly presented in a show jacket, shirt, tie or stock, hair net, breeches and long boots or short boots with chaps. Don't forget, your horse will also need to look the part so be sure to pack a black or white saddle pad, as well as your matchy matchy sets!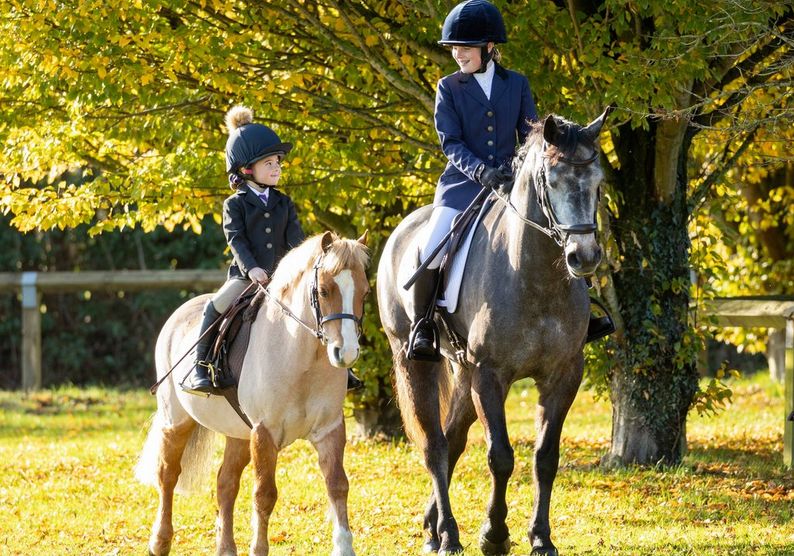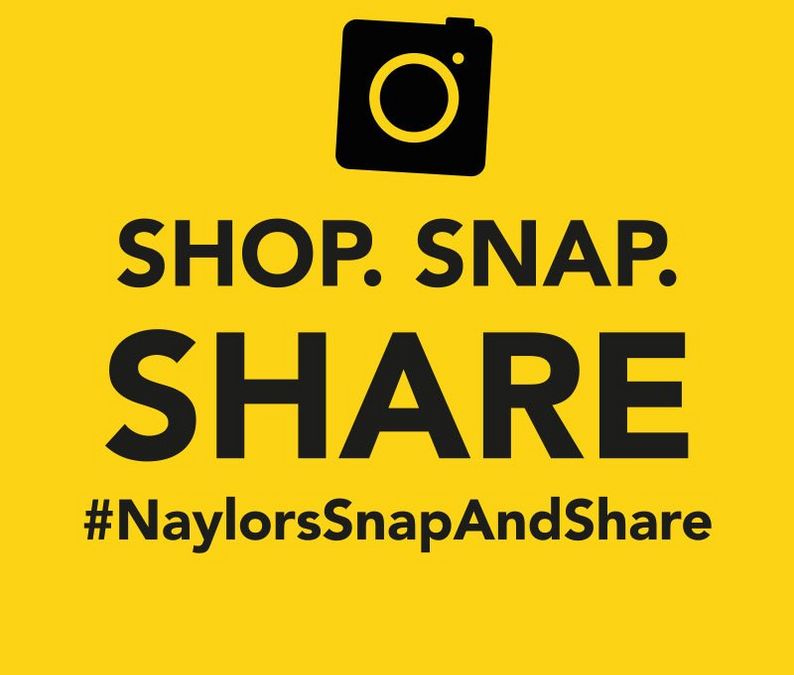 So, you're all set for camp! For our full printable checklist click here. You can shop all of the products in this blog and many more at www.naylors.com or in-store. Don't forget, if you make a purchase share your pictures with us in the comments or include #NaylorsSnapAndShare on your social posts for the chance to win a Naylors gift card!