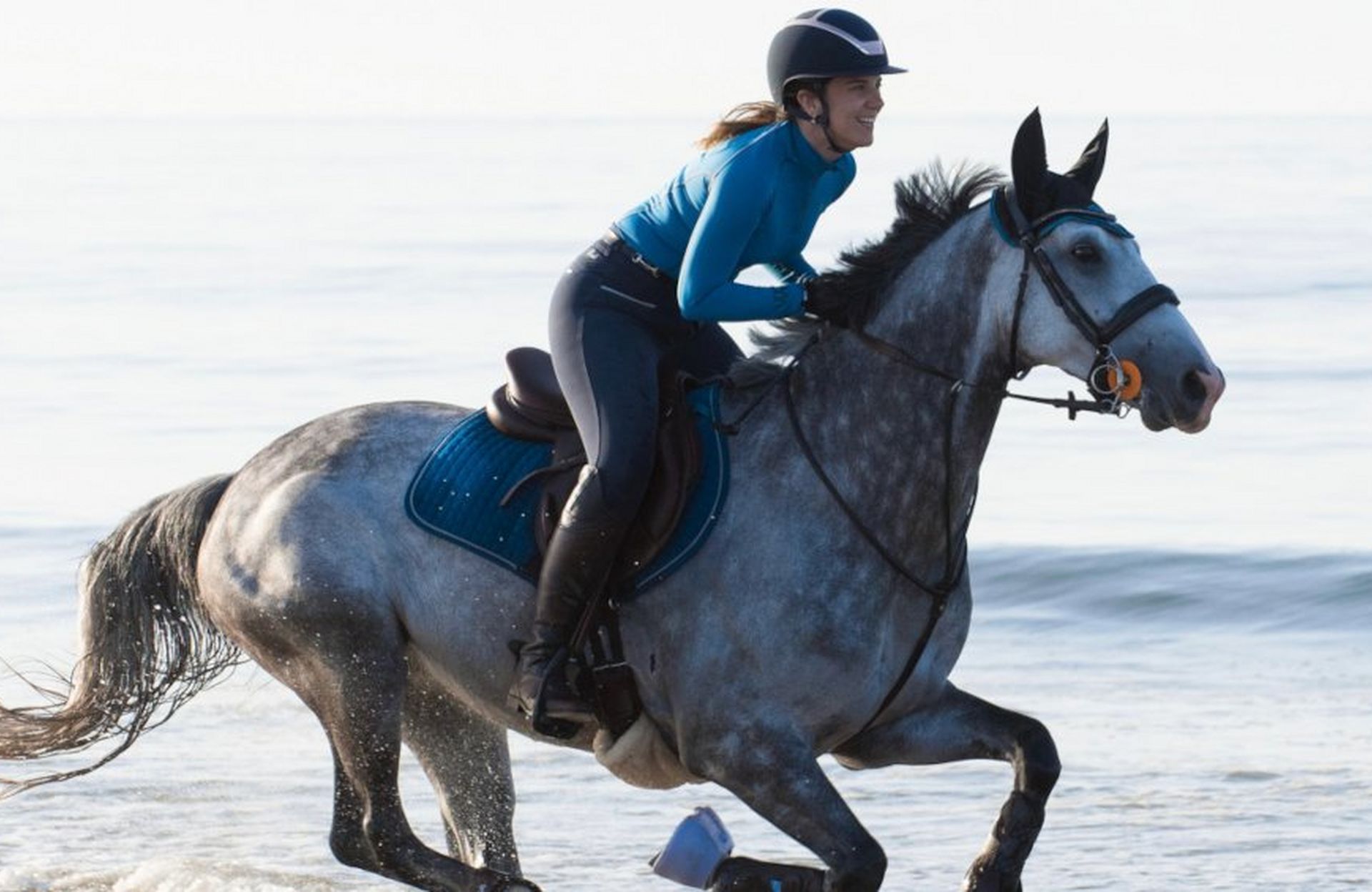 Sounds like the perfect weekend, right? This summer we teamed up with the equestrian vlogger 'Riding With Charlotte' as she headed off on her first ever horsey beach holiday! Here we're going to be taking a look at what she packed, where she went and how you could have a spectacular seaside staycation too!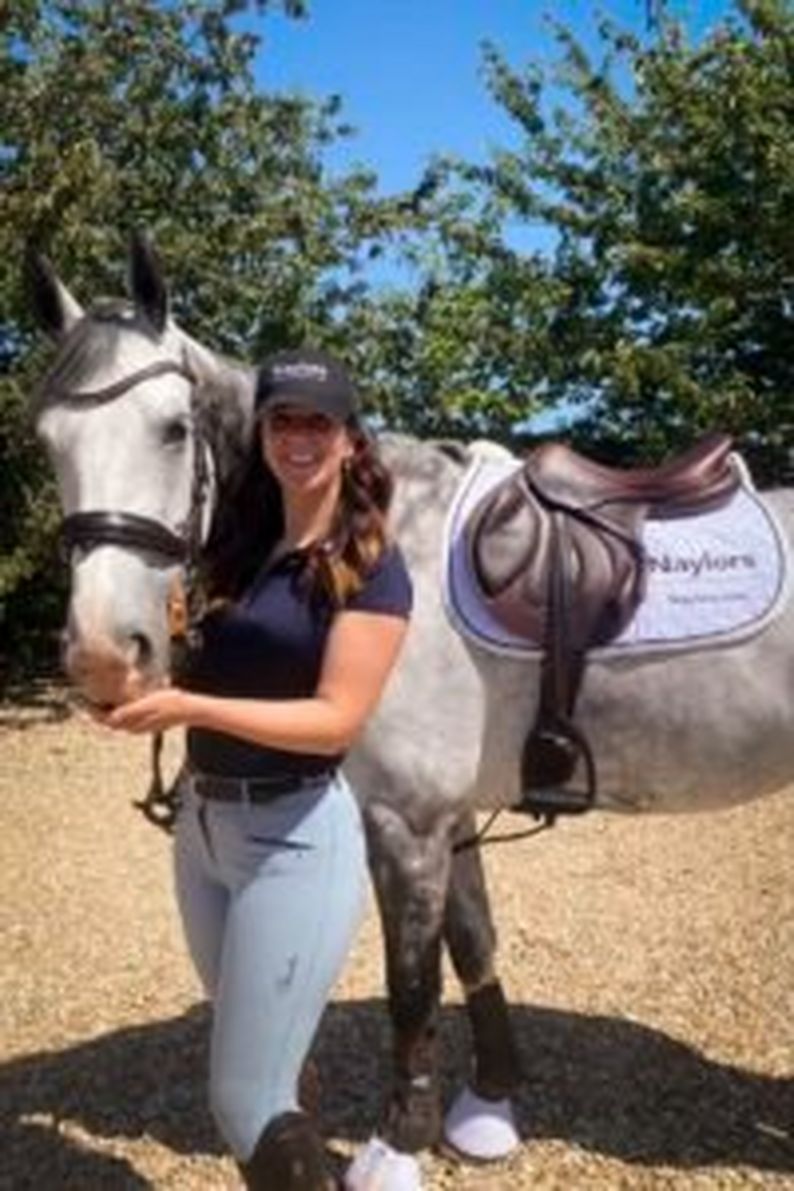 Source: Danielle K Photography
Charlotte and Vossi
We're sure for many of you, the lovely Charlotte Gomez needs no introduction! Each and every Sunday at 7pm she shares videos with us, all about her life with horses. These include a whole host of training tips, as well as behind the scenes action and competition footage. If you haven't already, follow her on Instagram @ridingwithcharlotte to keep up with all her incredible equestrian content or head over to her YouTube Channel.
For this trip, Charlotte was accompanied by her very own super special horse, Bacardi Z, known to his friends as Vossi!
Planning & Booking
Earlier on this summer, the lucky pair headed down to a very sunny Norfolk. If you're thinking about trying your hand at a horsey holiday, here's a few things you'll need to think about...
Transport: If you don't have suitable transport you may need to hire a horsebox for the trip! We'd suggest doing a little research before booking. You may find that it's best to hire a self-drive box for the whole trip. However, it could be cheaper to have your horse's picked up and dropped off by a professional transporter.
Accommodation: You'll need to book accommodation, not only for you but for your horse too! Many popular horsey holiday spots offer this as a single package, but you may have more options booking separately.
Riding: When booking a riding holiday be sure to check what bridle-paths, hacking routes and beaches are nearby.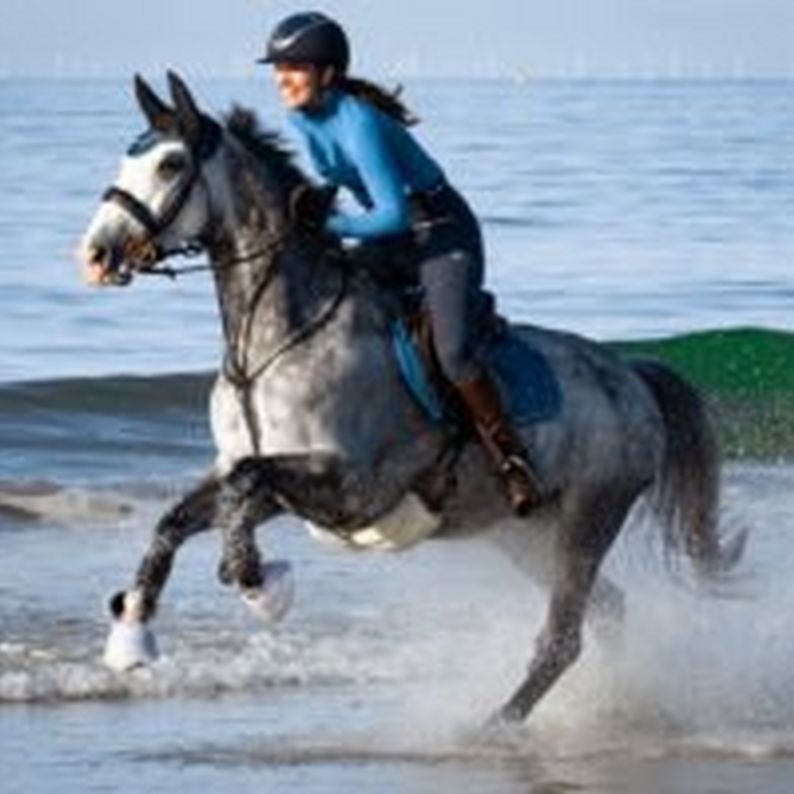 Stable & Yard
Depending on where your horse will be staying, you may need to take everything you'd use daily at home. This includes a fork, shovel, brush, wheel barrow, water buckets, hay nets, feed buckets, feed, feed bins, a feed scoop and bucket covers. With a few intense days of riding ahead, we'd also recommend taking some electrolytes or a Himalayan salt lick with you as well.
Health & Grooming Essentials
Riding holidays are perfect for making magical memories. They're also the best opportunity to get some sensational shots of your horse! So, you'll want to keep them looking their very best.
When packing the box be sure to remember your grooming kit, containing a body brush, dandy brush, curry comb, face brush, mane & tail brush, sweat scraper and hoof pick. You may also want to pack a few extras...
Charlotte's Secret Weapons!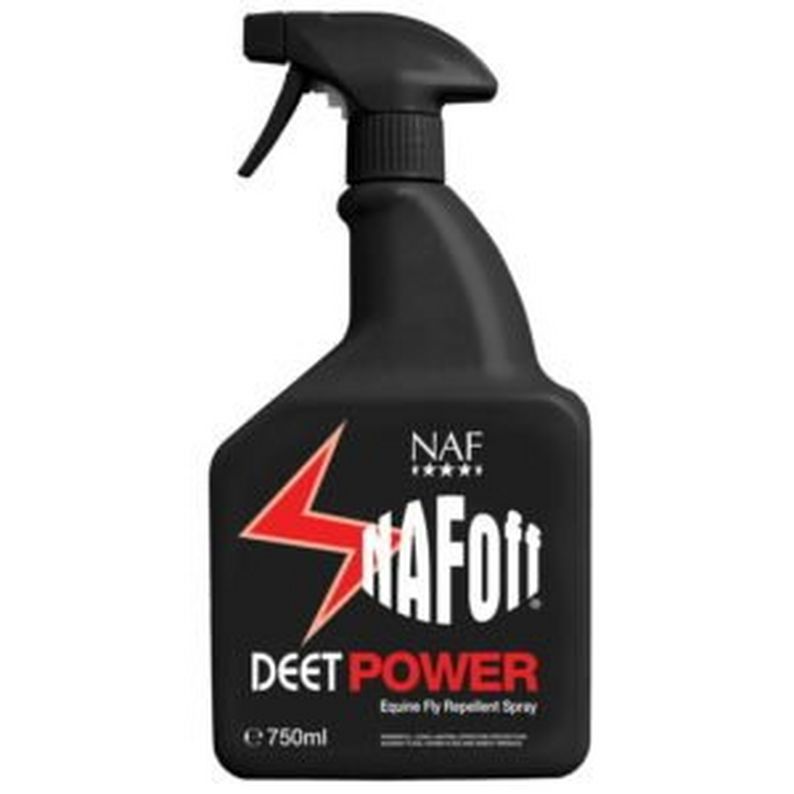 Fly Spray
Strong and effective, NAF Off DEET Power Spray contains 19.8% DEET. This means it provides all day protection against flies and insects. Also available as a gel, it's great for sensitive areas around the ears, face and belly button.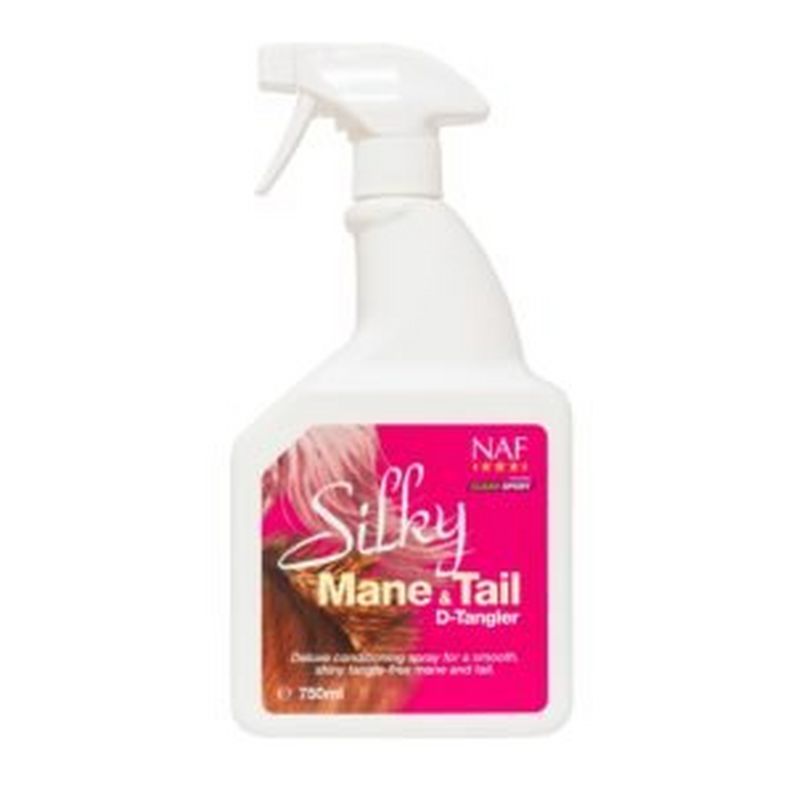 Mane & Tail
Sand + Salt = Messy tails! When it comes to beach holidays, taking a bottle of NAF Silky Mane & Tail D-Tangler is a great idea! Non-sticky and non-greasy, it prevents breakage when brushing, leaving your horse's hair knot free and smooth.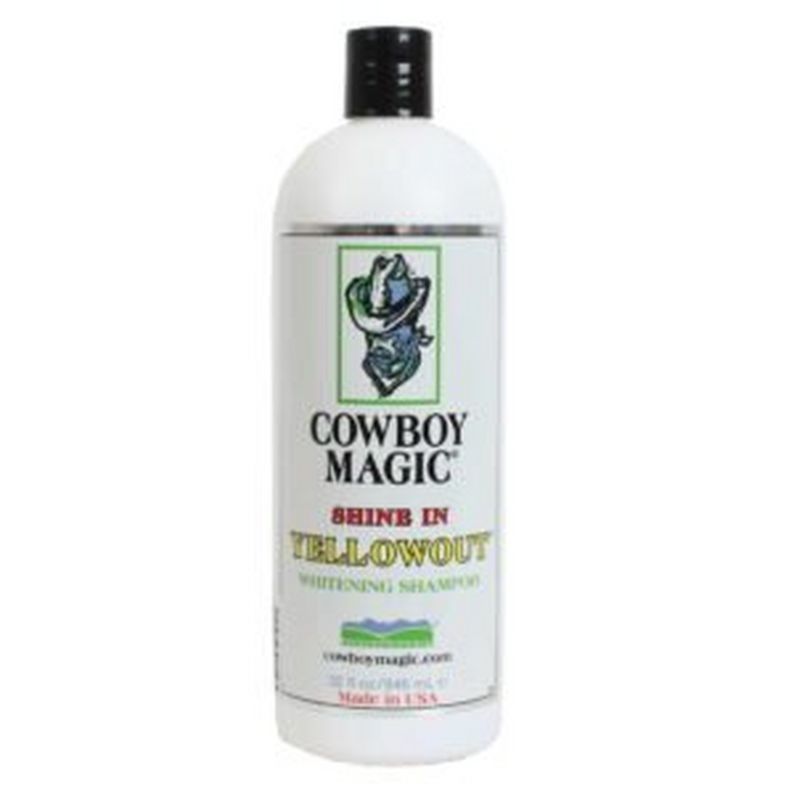 Stain Remover
There's nothing quite like Cowboy Magic Shine In Yellowout Shampoo for removing stable stains! Easy to use, simply massage the blue soap into the stain until the suds turn white, leave for 2-5 minutes and wash away.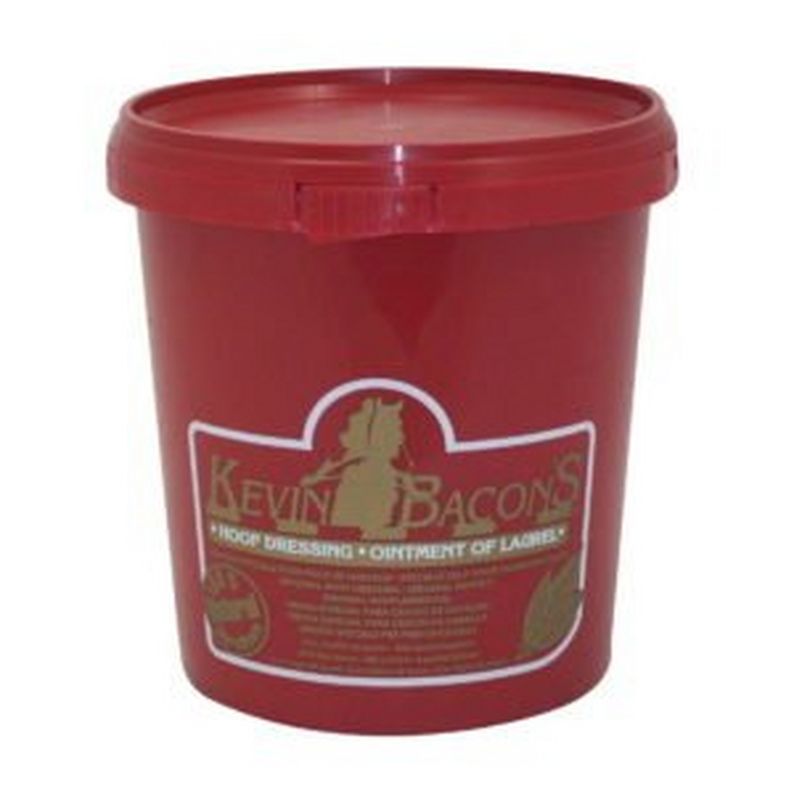 Kevin Bacon Hoof Dressing
Salt is the enemy! It can really draw moisture out of your horse's hooves. So, it's really important to take a good quality hoof oil to prevent cracking. Kevin Bacon Hoof Dressing is 100% natural, made using animal fats and laurel leaves for deep penetrating nourishment.
Horse & Rider Wardrobe Essentials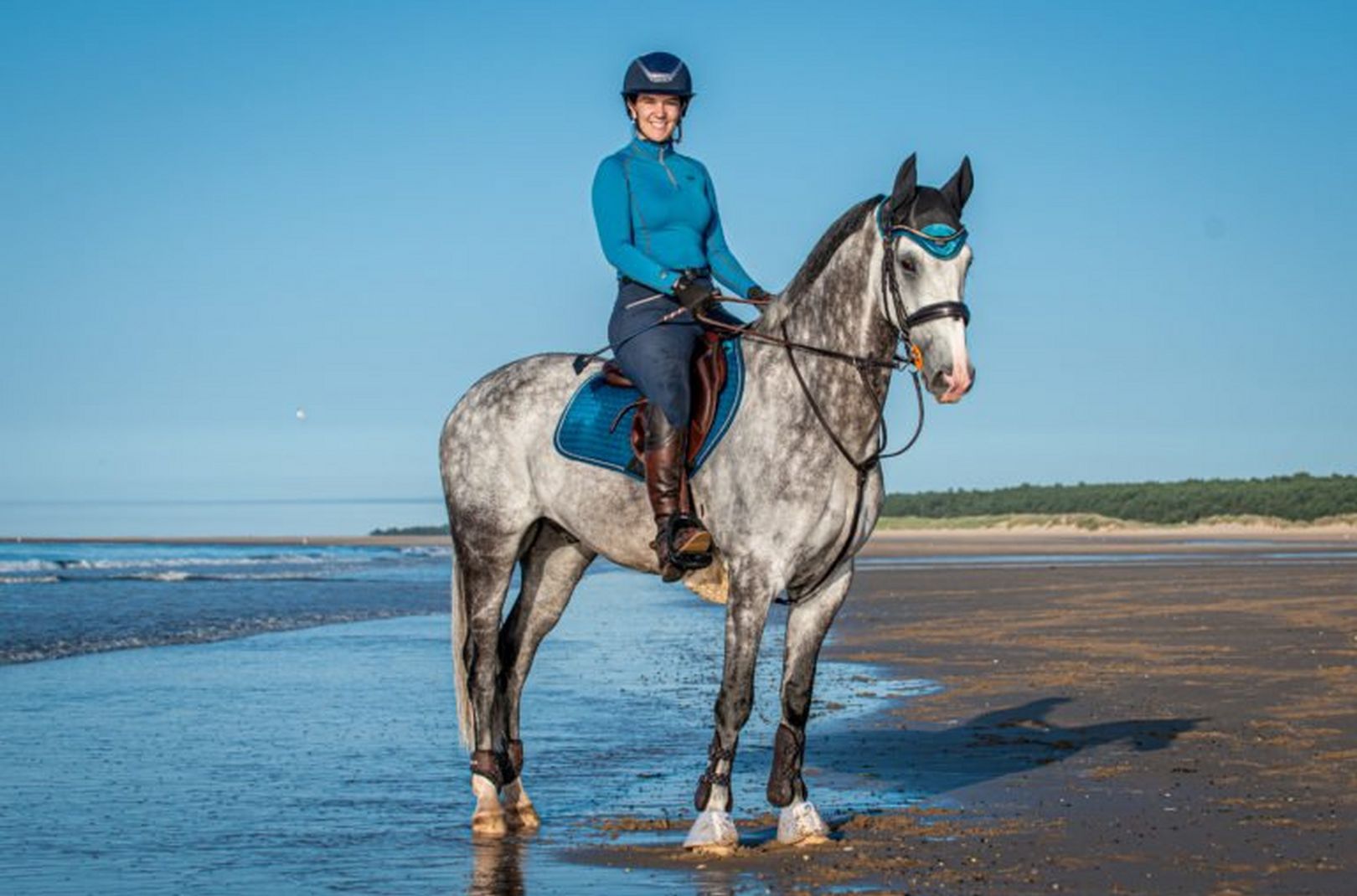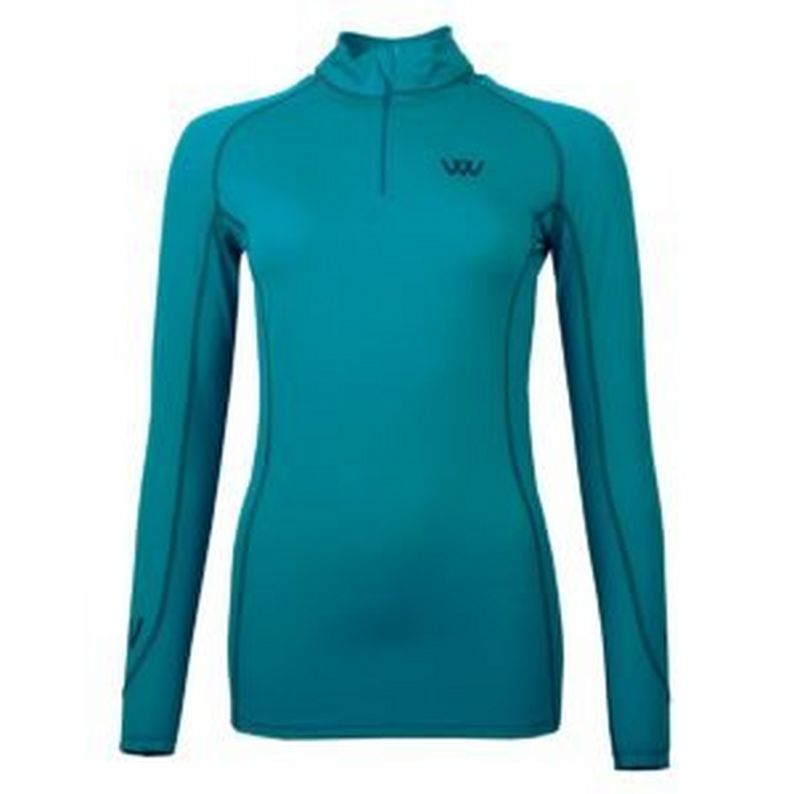 Top
When riding out and about during the summer it's best practice to wear a long sleeved base layer. These provide protection from UV rays and biting insects. For this trip, Charlotte did a fantastic job of modelling the Woof Wear Performance Riding Shirt! Perfect for warmer weather, these are made using a technical iFlex four-way stretch fabric with UPF 30+ protection.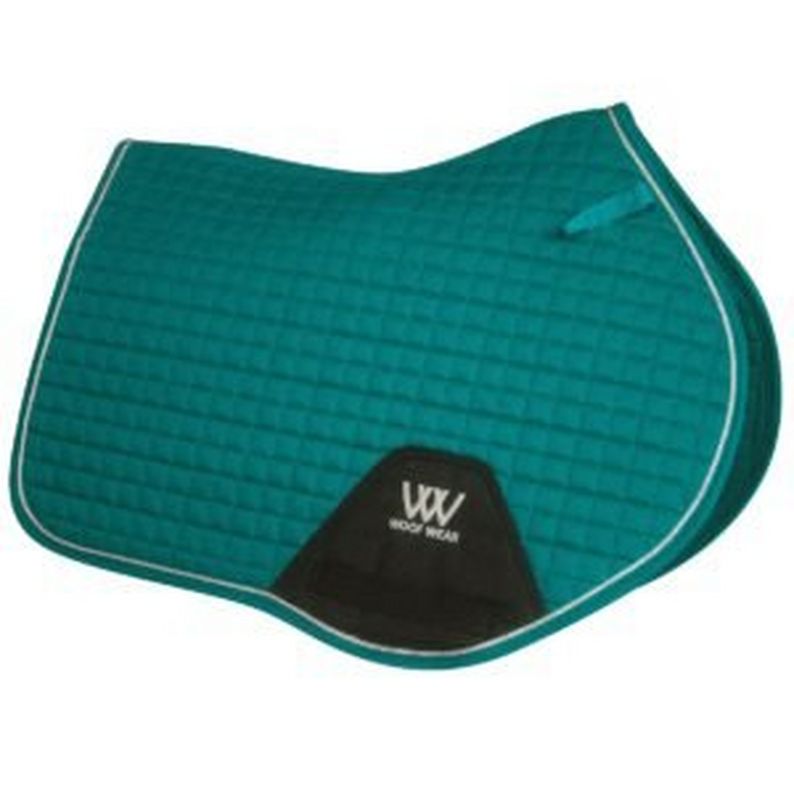 Saddle Pad
Charlotte chose a Woof Wear Colour Fusion Contour Close Contact Saddle Pad to keep Vossi looking and feeling his best. Anatomically shaped and manufactured using a soft and durable polycotton fabric they don't rub or pinch. Perfect for a good gallop, they feature D-ring straps and separation girth loops to prevent slipping.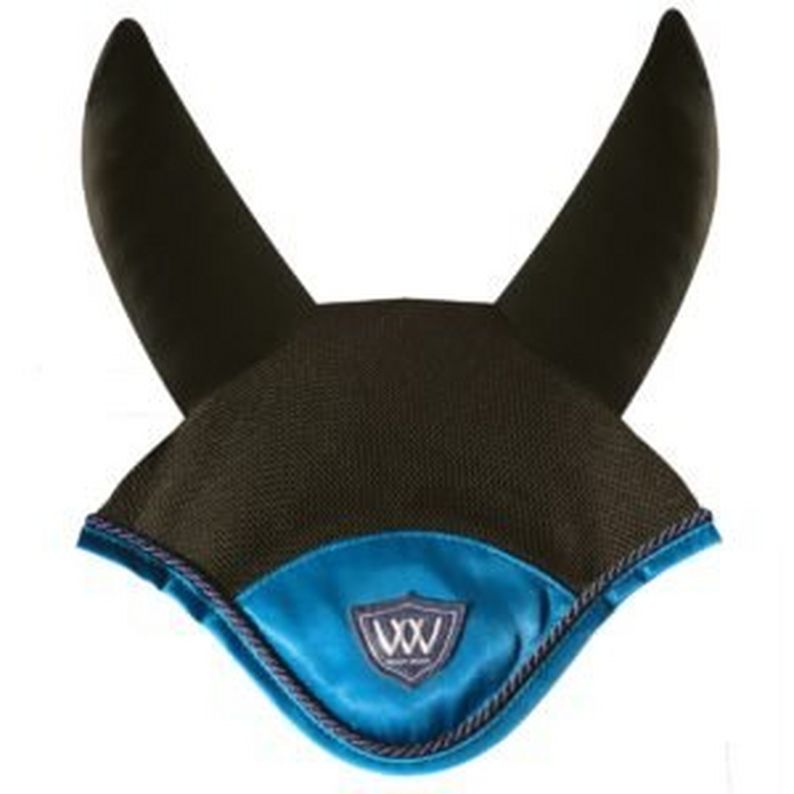 Fly Veil
Flies love hot and humid environments. Unfortunately, this means that beaches aren't just our idea of heaven, but theirs too! Because of this, it's really important to use a good fly spray like NAF Off DEET and a fly veil too! Vossi was treated to an elegant and ergonomic Woof Wear Vision Fly Veil, featuring a generous cut, a breathable mesh headpiece and stretchy ears.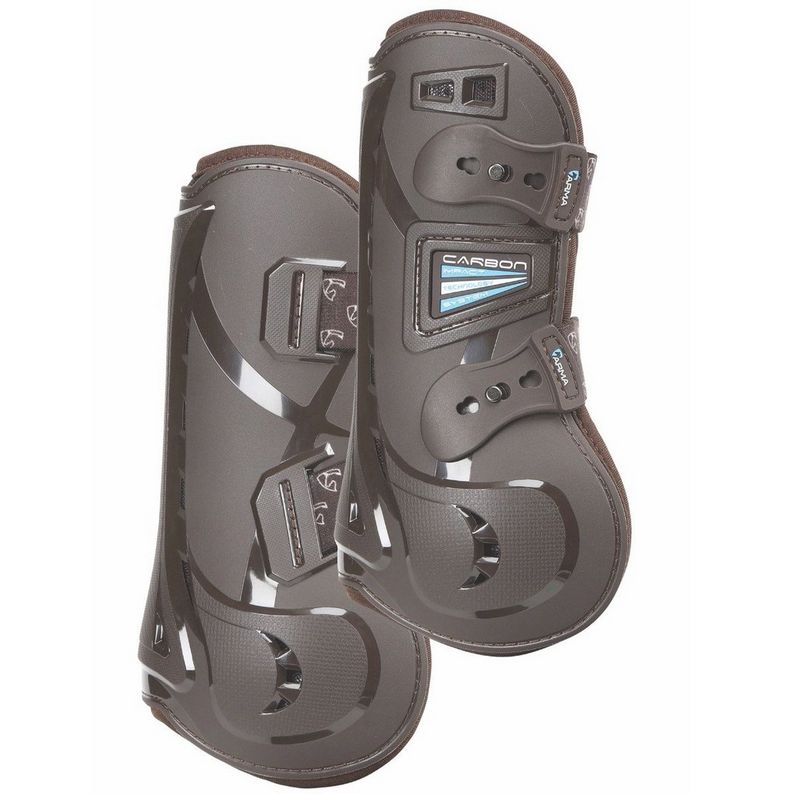 Boots
Unlike our arenas at home, natural surfaces aren't always smooth and even. So, it's really important to make sure our horse's lower legs are properly protected. For his beach trip, Vossi wore the new Arma Carbon Tendon & Fetlock Boots. These feature a triple impact support system with a strong TPU outer, honeycomb foam centre and wicking Coolmax lining.
While You're There
Safety always comes first, even on your holidays! Take a look at our top tips for beach riding:
Always wear your riding hat.
Check the weather, tide times and opening hours.
Take out third-party public liability insurance.
Always check that the ground is suitable before blowing off steam, there may be hard spots, stones, moss, seaweed or even quick sand.
It can be as exciting for our horses as it can for us! So, no matter how calm they normally are, be prepared.
If you want to go in the sea, introduce the idea gradually. Walk through some shallow standing water first. Try to avoid heading towards the water straight on. Approaching on an angle can discourage rearing and spinning if they spook at the waves.
Avoid entering the water if you don't know or can't see what's beneath.
Be aware, the average temperature of the water is just 12°C. If you fall into the water or enter too quickly it can cause cold water shock, so be sure to take a look at what to do, just in case.
Try to aim for quieter times, earlier in the morning or later in the evening.
Stay safe and courteous, make people aware that you are approaching and pass at walk where possible.
Be aware that children and dogs can move towards you quickly without being aware of the danger of a moving horse, or the distress they may cause.
Give a wide berth to anyone with wind breakers, inflatables, playing ball games or flying kites.
Keep an eye out for dangerous marine life.
Always pay attention to any safety signs or flags.
We wish we were there riding with Charlotte, do you? Let us know if you're planning a horsey holiday! You can shop all of the products in this blog and many more at www.naylors.com or in-store. Don't forget, if you make a purchase share your pictures with us in the comments or include #NaylorsSnapAndShare on your social posts for the chance to win a Naylors gift card!