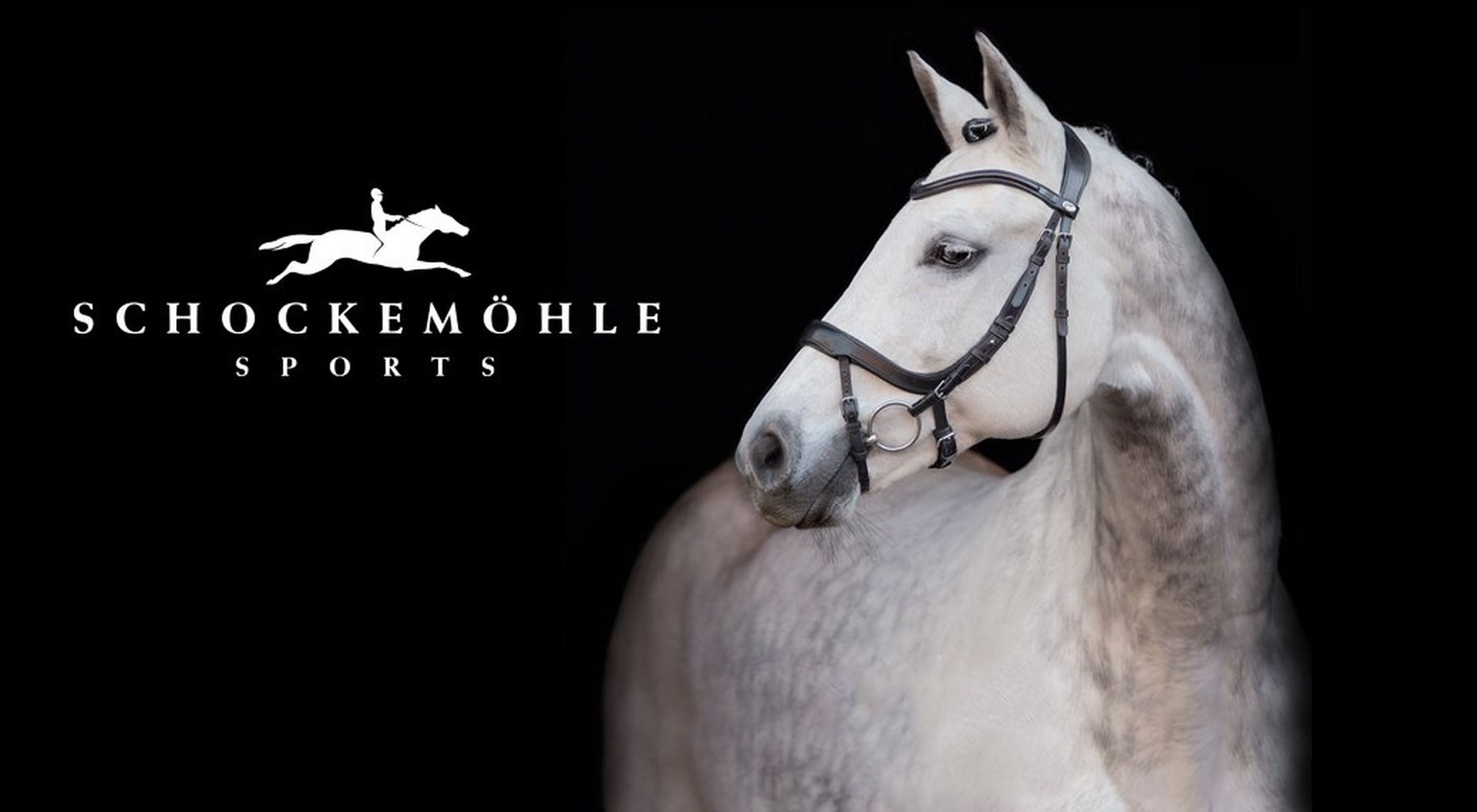 Schockemohle Anatomical Bridles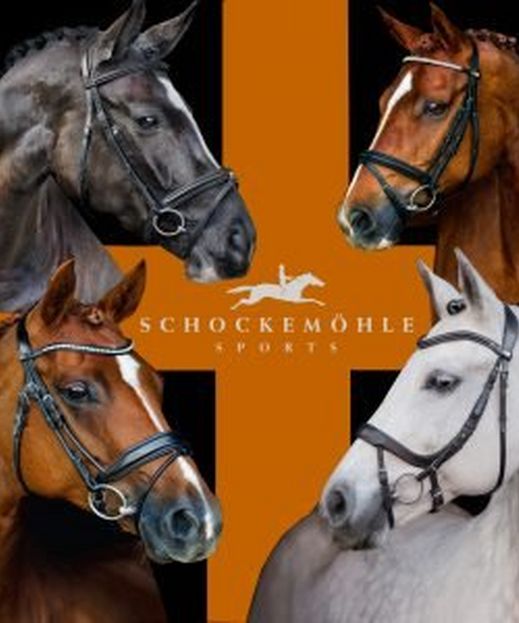 The wait is over, here's a range of anatomical bridles that puts your horses comfort first!
The new anatomical bridles from Schockemohle are designed with a specifically shaped headpiece and nose band to release pressure from the horses head, nose and neck, making sure that your horse has the maximum comfort through extra padding and the highest quality leather.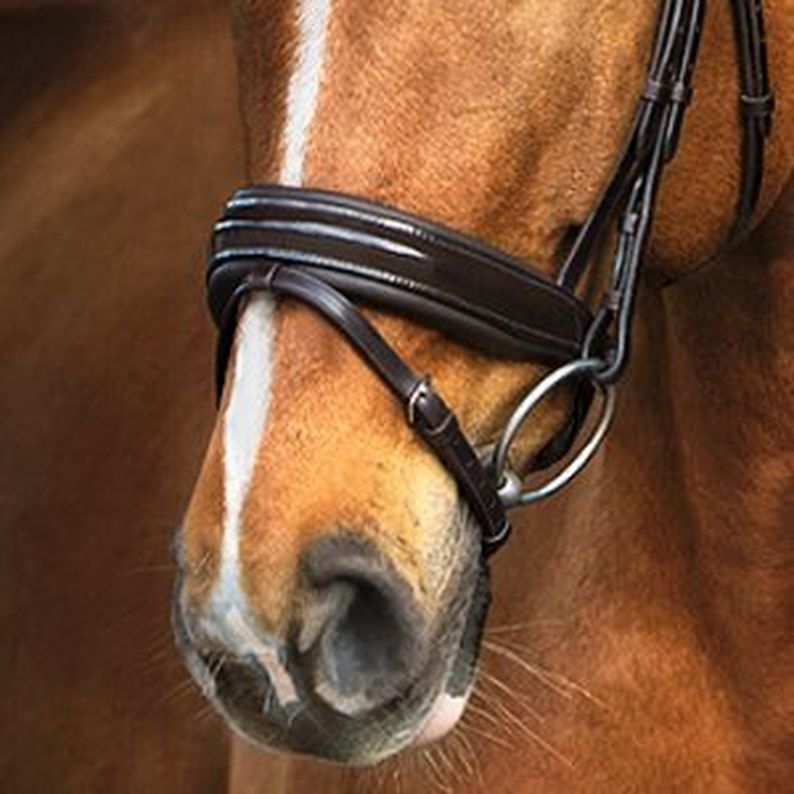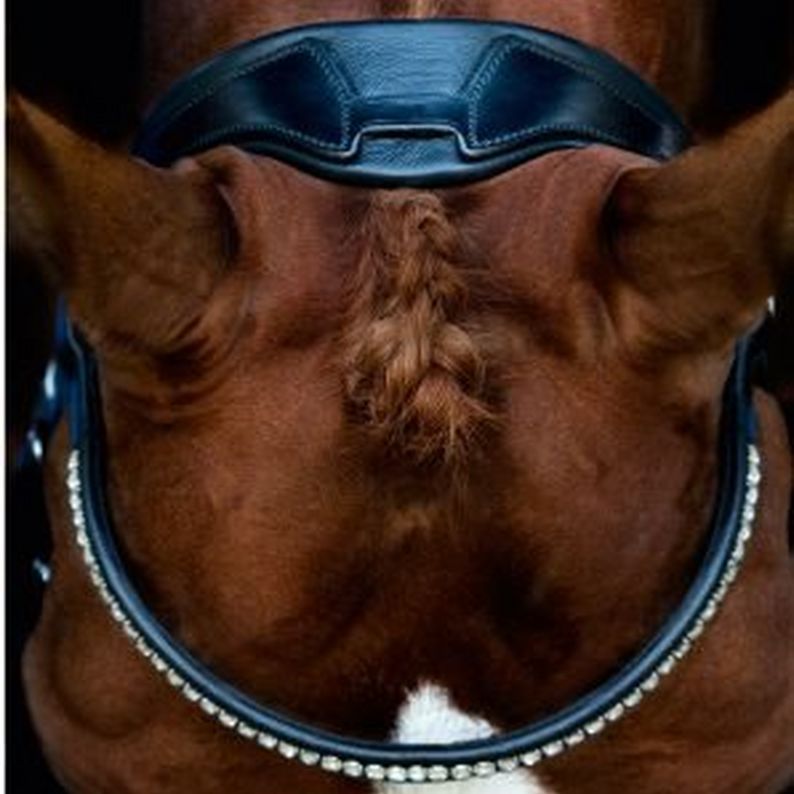 Not only are these bridles a great fit putting the needs of your horse first, but they look good too! Your horse will be the envy of all his friends/competitors.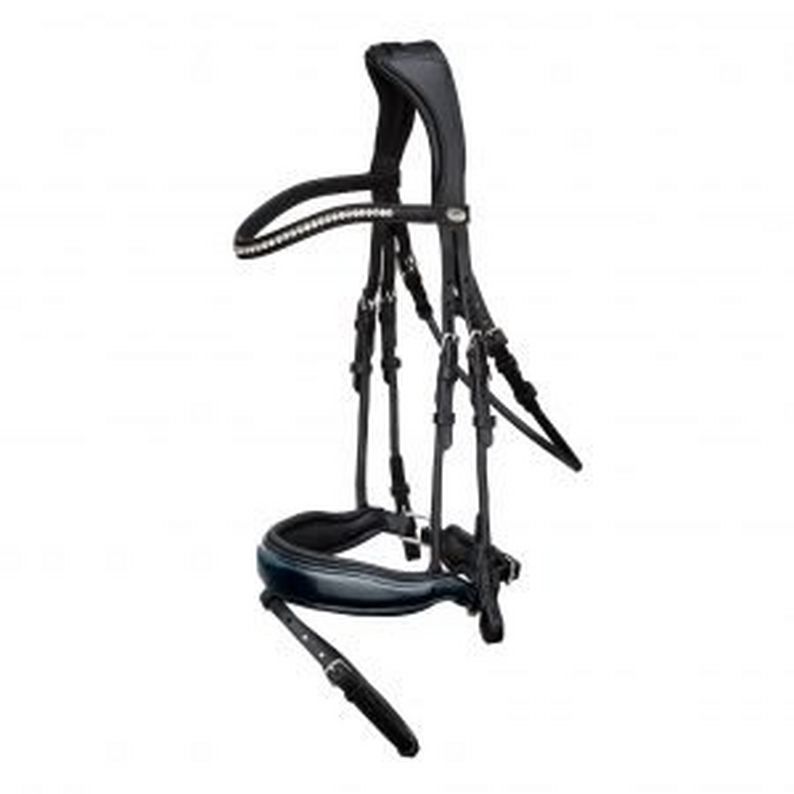 Complete with anatomical features, the Malibu bridle is made with an eye catching leather and patent design. The Malibu comes equipped with a headpiece and noseband to minimise pressure. Other featres include a tapered zone around the bit ring to avoid pinching, a curved browband with a large crystal chain, rolled flash, cheek pieces with hook and stud and a throatlash which is adjustable on both sides.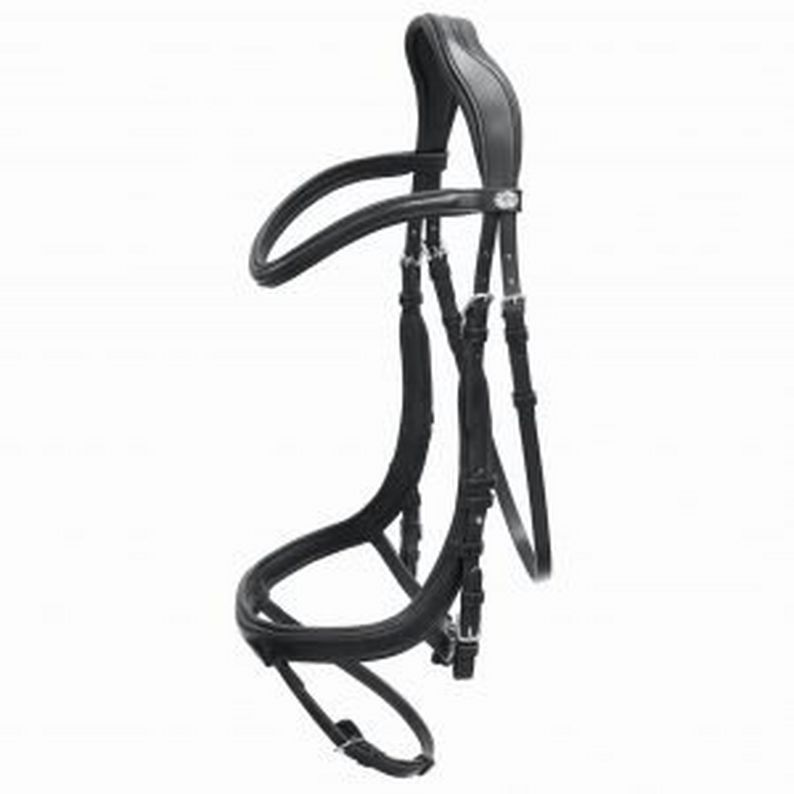 The Equitus Alpha anatomically shaped bridle offers a new redesigned bridle layout. This bridle is equipped with a curved caveson noseband designed to bypass the main sensitive nerve in the horse facial area, which can help to prevent head shaking and muscle spasms. The anatomically formed headpiece assures freedom of movement for the neck area and horses ear movement. The Equitus Alpha also features a new flash strap position, which supports unrestricted breathing.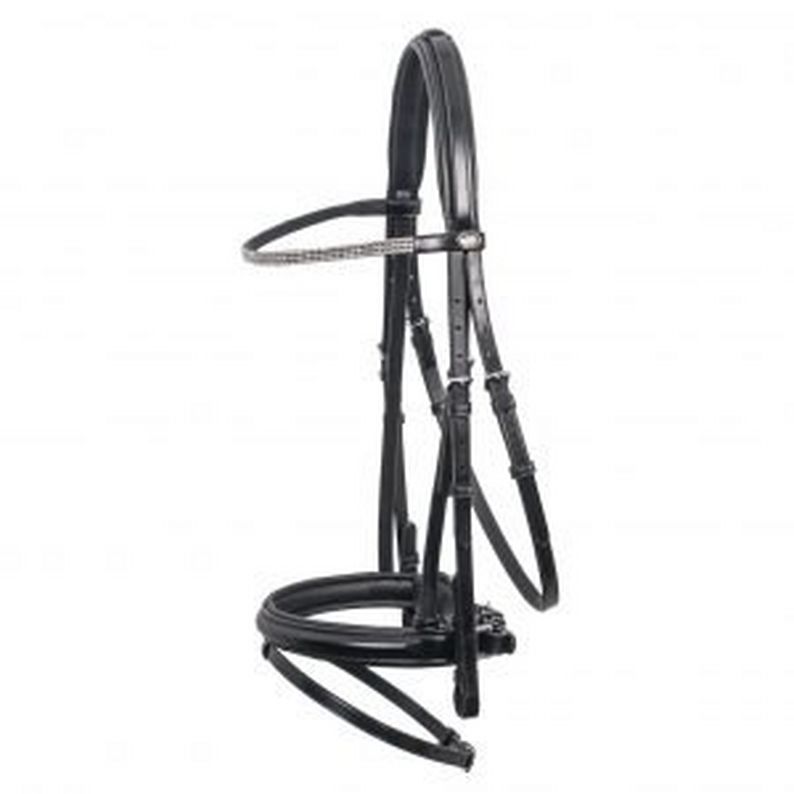 The Falsterbo bridle doesn't feature the anatomical features of the Malibu and the Equitus Alpha. However the Falsterbo bridle offers an eye catching and elegant leather, patent and crystal design. The Falsterbo is equipped with a roller buckle crank noseband, soft padded headpiece alongside a sparkly browband with 3 rows of small crystals, cheek pieces with hook and stud and a throatlash which is adjustable on both sides.
Priced at £119.00. Available in Black and Black and White.
To find out more about Schockemohle watch the video below which gives you a look around where their products are made: