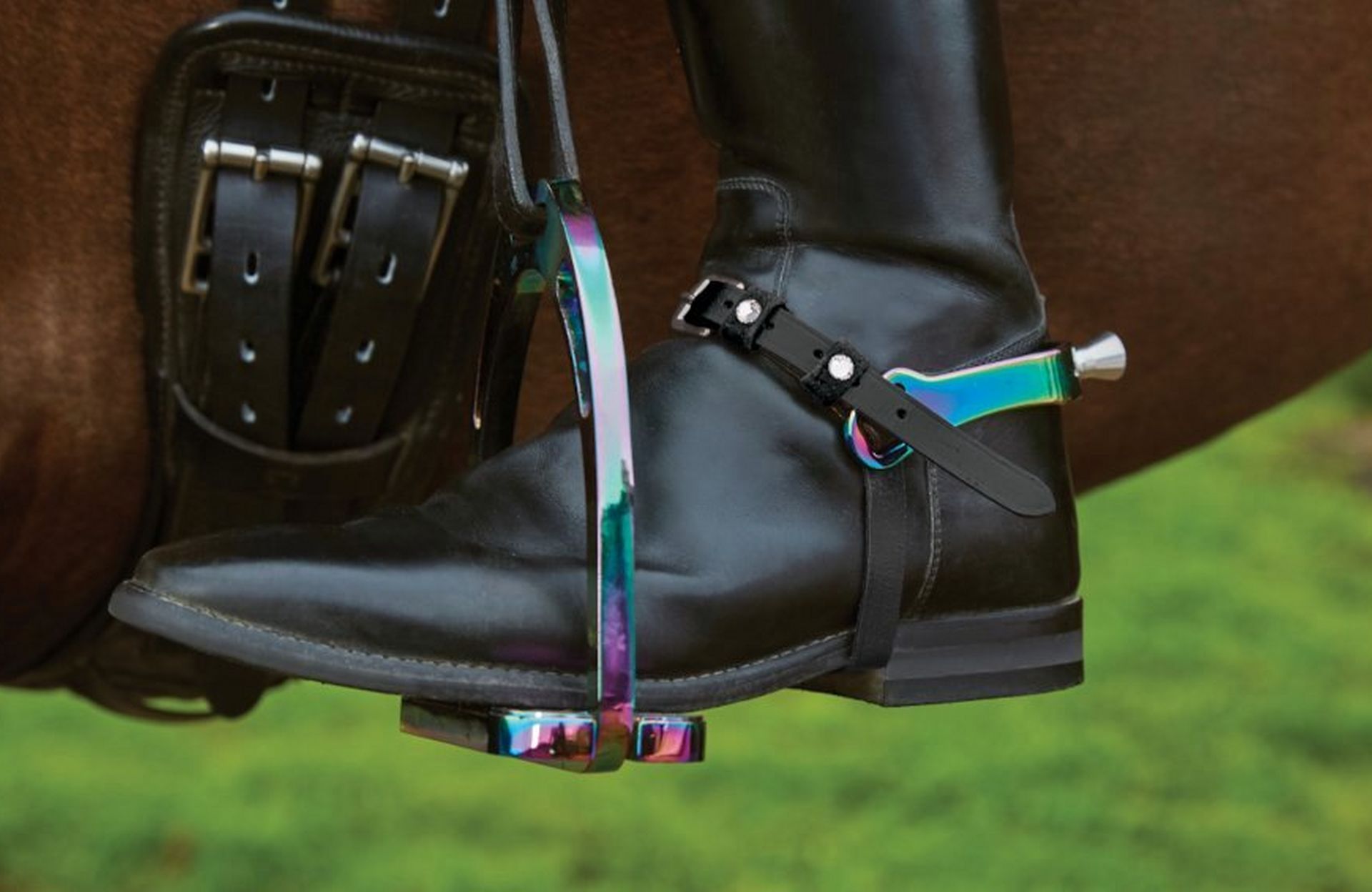 When it comes to our tack, there's some items that we're all guilty of overlooking. While they're not particularly exciting, stirrup leathers and irons are almost always essential. The problem is, once we've bought them… That's it. We might wipe them over with a sponge from time-to-time but rarely anything more. That is of course, until they need replacing. When the time comes, we're often left scratching our heads! After-all, how're we supposed to remember what size or style we bought all those years ago! Here to help, we're going to be taking a look at what you need to know to choose the right type and fit for you!
Stirrup Irons
Traditional Stirrup Irons...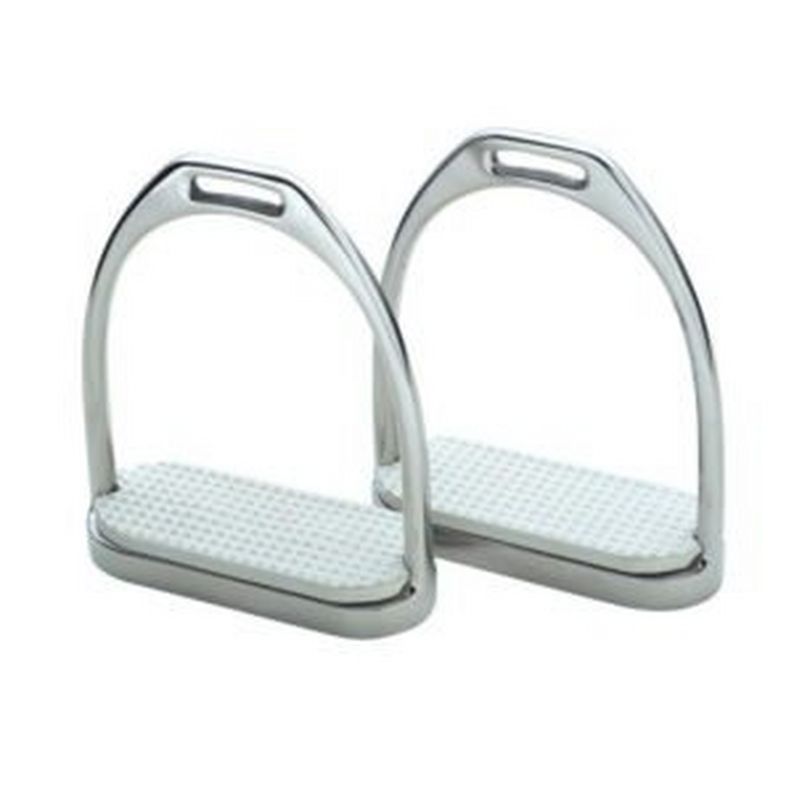 Fillis Stirrup Irons
Fillis Irons, also known as Knife Edge Irons are the most common type of stirrups. Offering a traditional shape, straight eye and classic look, they're usually made using stainless steel and feature removable rubber treads.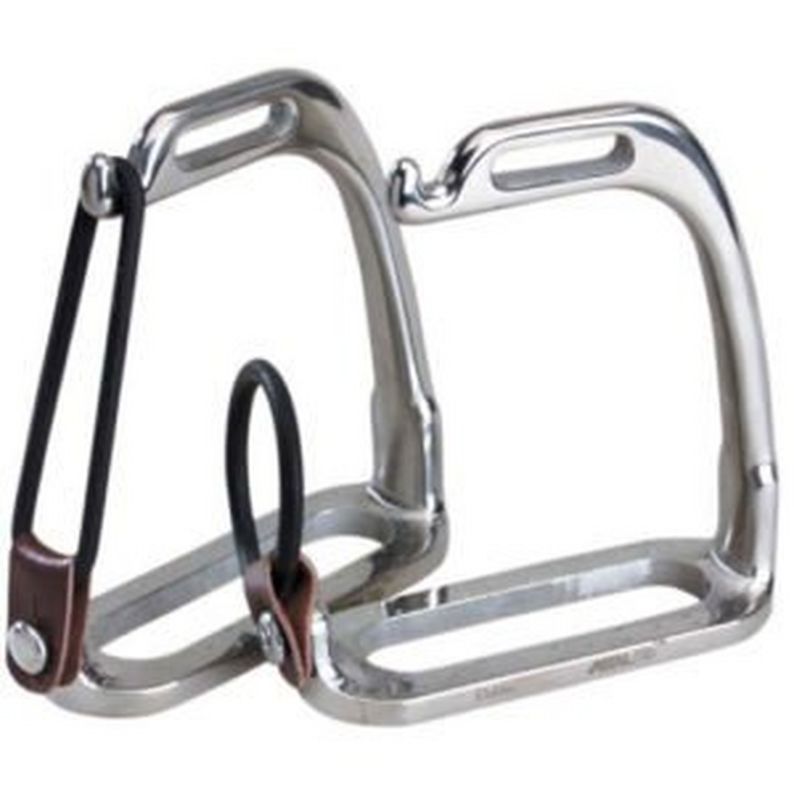 Peacock Stirrup Irons
Similar in appearance to the Fillis Irons, Peacock Irons are made using stainless steel, with a straight eye and removable rubber treads. Designed for safety, they have a rubber band and leather attachment on the outer side. The band is designed to break or release under pressure, stopping your foot becoming trapped. These bands can easily and cheaply be replaced when needed.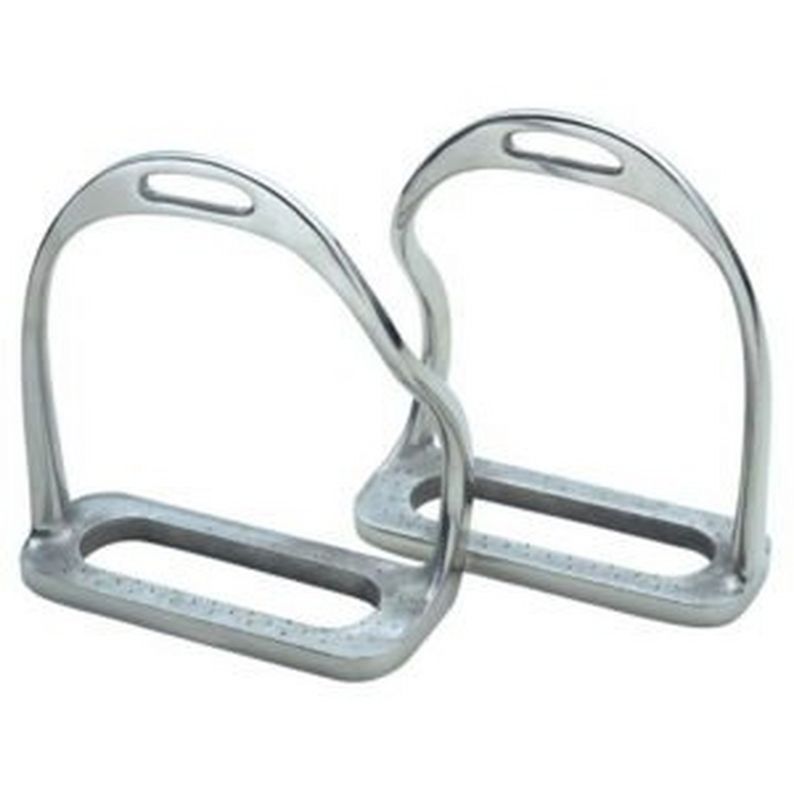 Bent Leg Stirrup Irons
An alternative to Peacock Irons, Bent Leg Irons feature a solid, shaped outside leg, this prevents your foot getting stuck. Most options are made using stainless steel, with a straight eye and removable rubber treads.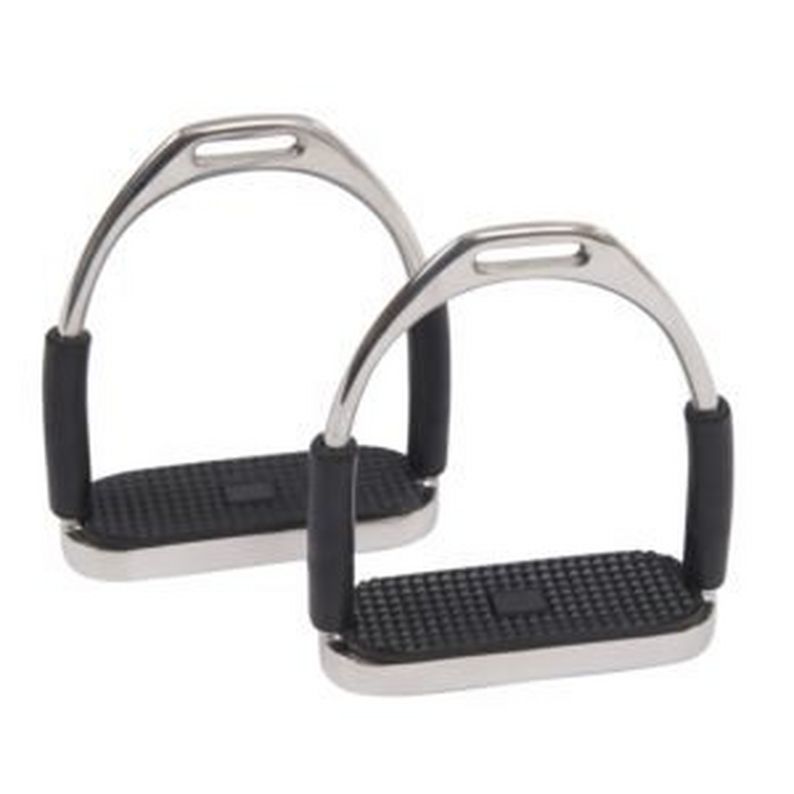 Flexible Fillis Stirrup Irons
As the name suggests, these are Fillis Irons with the added benefit of flexible legs. This allows forward and backward motion, improving leg position, reducing concussion and preventing your foot getting stuck. They're generally made using a combination of stainless steel and rubber with a straight eye and removable treads.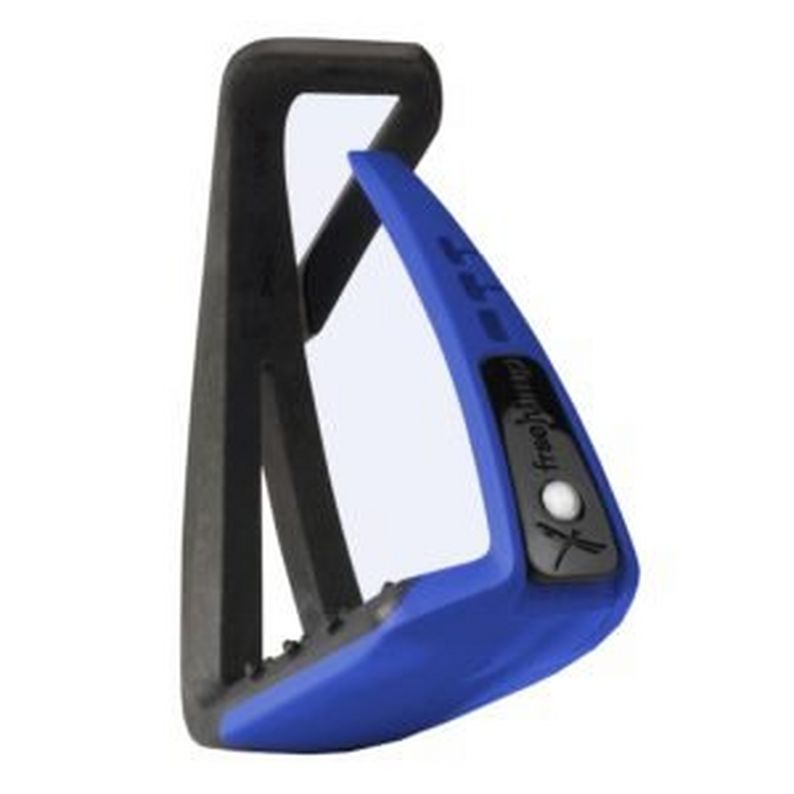 FreeJump Soft'Up Stirrup Irons
Unique to Freejump, Soft'Ups are a single branch modern take on safety stirrups. They're designed to release your foot in the event of a fall, thanks to their patent flexible Elastollan® outer leg. Take a look at the different options available…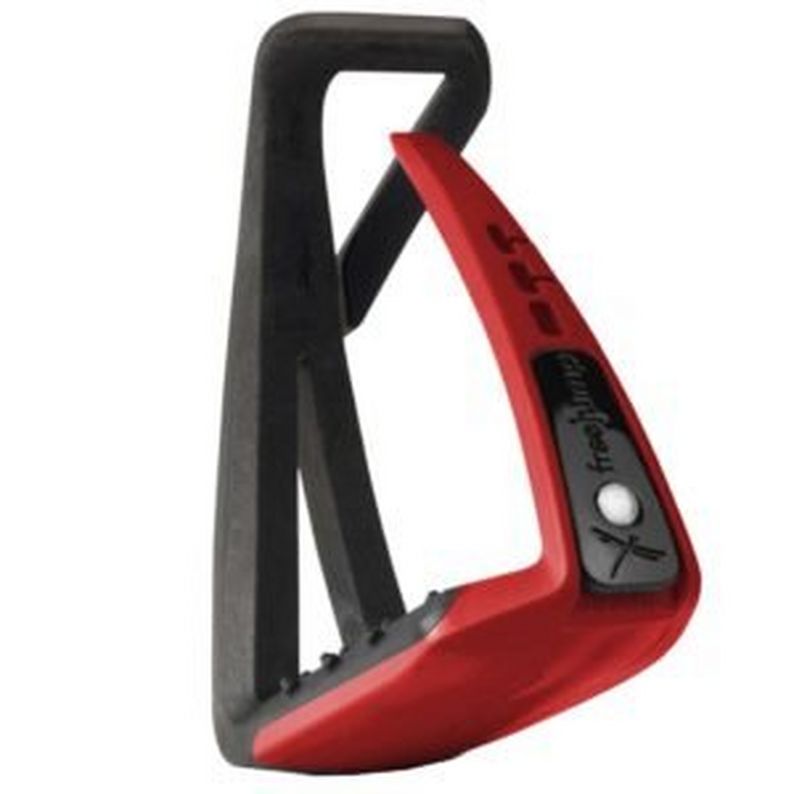 RRP £149.00
Lite
Safety, performance, resistance and reliability for ladies and young champions. Features include an angled eye for the perfect 45 degree foot position and a studded non-slip surface for better grip.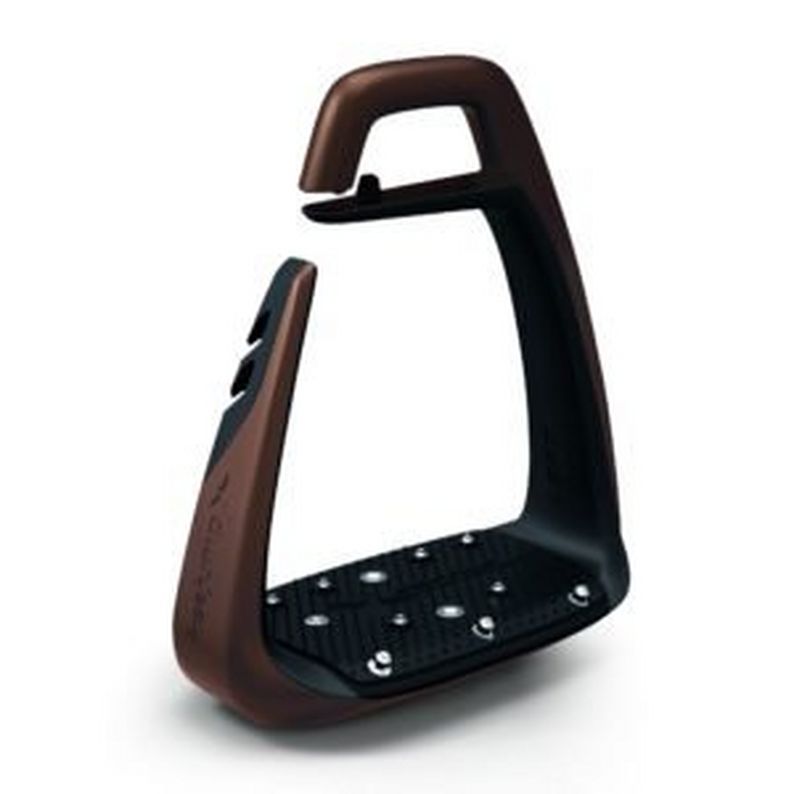 RRP £209.00
Classic
The comfort, safety and technology of single-branch stirrups, with a straight eye. Features include an extra wide carbon tread with 9 treated studs for grip. The perfect size for women.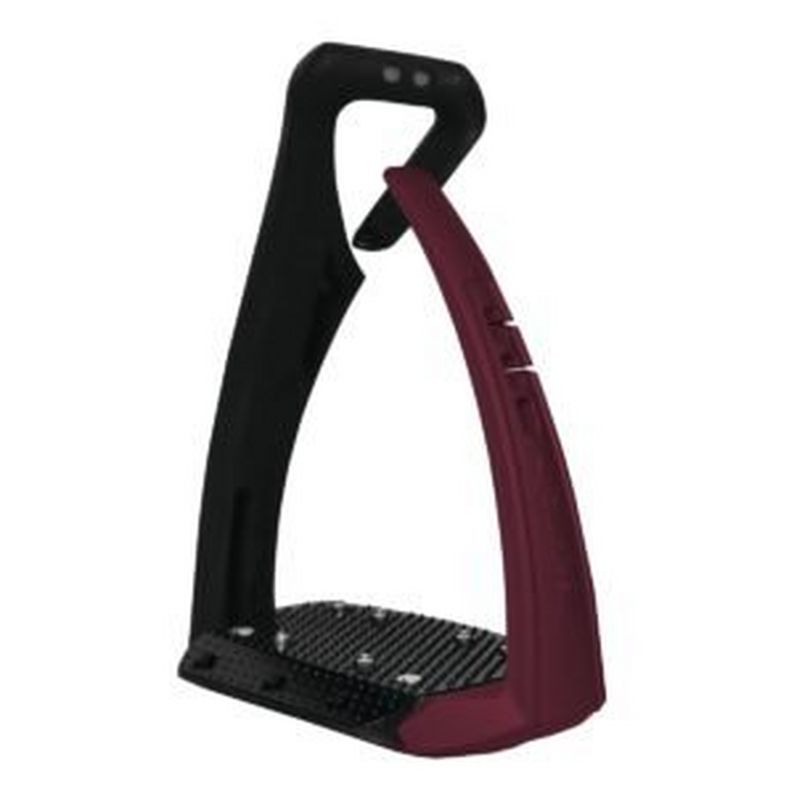 RRP £249.00
Pro+
The ultimate blend of technology, comfort, performance, style and safety. Features include shock absorption, an angled eye for the perfect 45 degree foot position and a studded non-slip surface for better grip.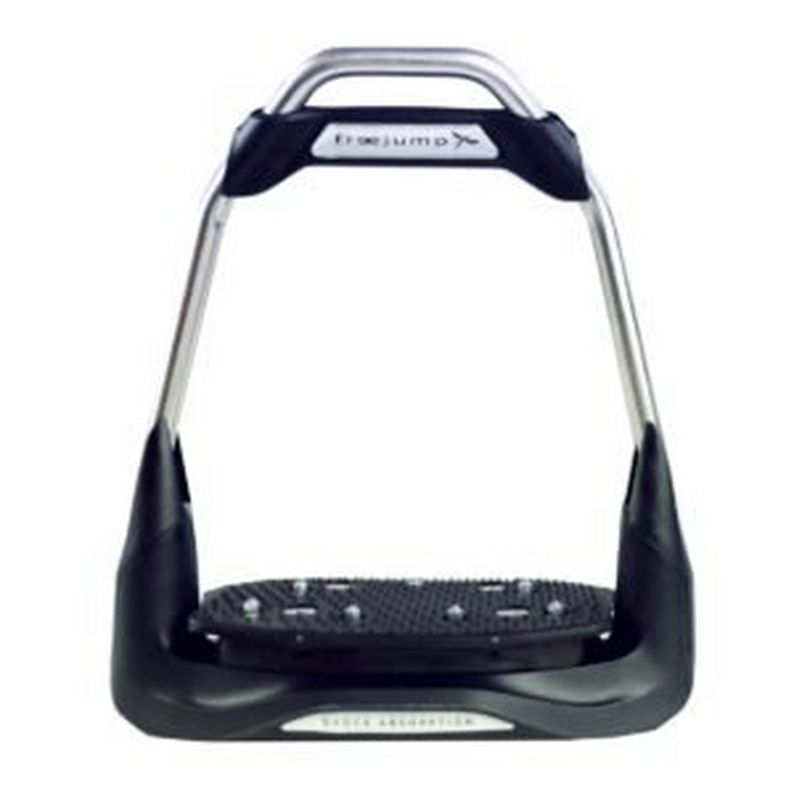 FreeJump AIR'S Stirrup Irons
The latest creation from Freejump, AIR'S Stirrups are packed with technical features! Constructed from high-quality stainless steel with a floor mounted on air cushion, they provide support and shock absorption when jumping. Safe and stylish, they offer an upper polyamide headband, designed to trigger in case of high pressure. This facilitates the release of the foot if needed. Available in angled or straight eye with a flat or inclined tread.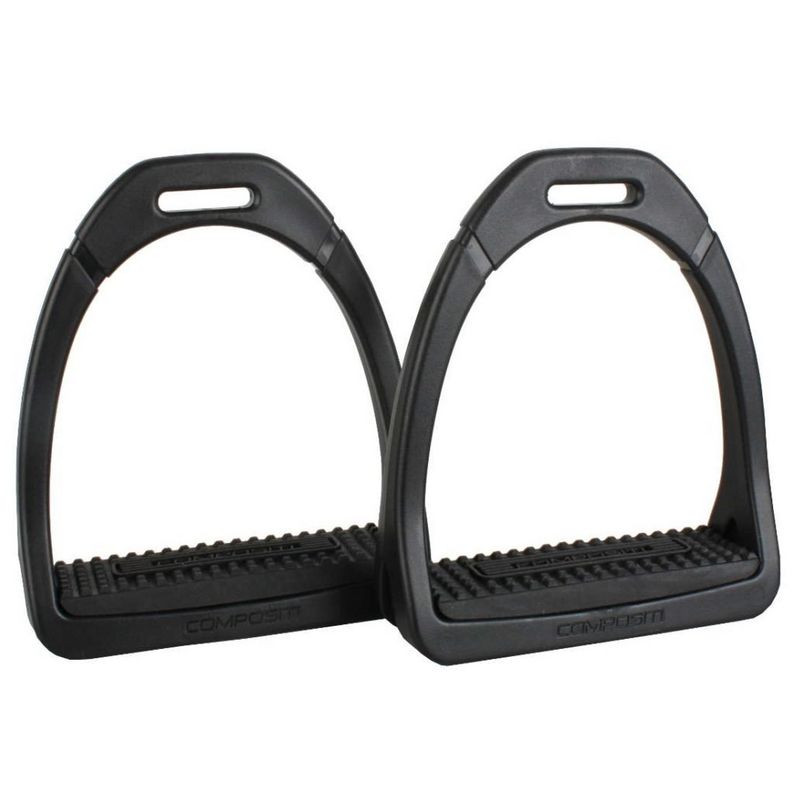 Shires Compositi Premium Profile Stirrup Irons
Designed by Belgium company Compositi, these Premium Profile Stirrups from Shires are a much lighter alternative to Fillis Irons. Great for advanced riders and beginners alike, they're customisable, well balanced and offer a reinforced tread. Shock and stress resistant, they're made using a high quality technical polymer with a tensile strength of >1,000kg.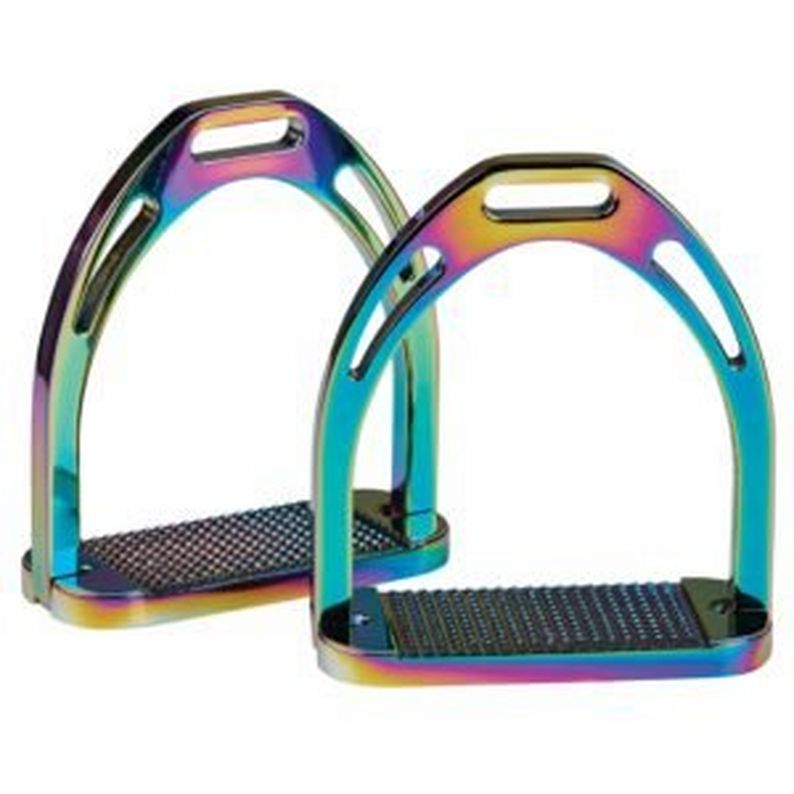 Korsteel Aluminium Stirrups
Manufactured using high quality Aluminium, these stirrups are lightweight and durable, while still offering that traditional appearance. Featuring a wide textured foot-bed as opposed to removable treads, they're extremely grippy, helping to improve the stability of your lower leg.
Fitting Stirrup Irons
When it comes to stirrups, we're forever battling to get our leathers the correct length, but we often overlook the irons themselves. The problem is, tight fitting irons may make it difficult to get your feet in and out in a rush. So, here's what you need to know about choosing the right size for you. Most stirrup irons are measured in inches. Sizes will generally range from 3 1/2" for children to 5" for men. Here's a rough guide based on shoe size:
| Iron Size | Shoe Size |
| --- | --- |
| 4" | 3 - 3 1/2 |
| 4 1/4" | 4 - 4 1/2 |
| 4 1/2" | 5 - 5 1/2 |
| 4 3/4" | 6 - 7 1/2 |
| 5" | 8+ |
Some irons are available in adult or child sizes only, so it's worth looking at what this equates to in inches if your unsure.
To check your irons fit correctly, place them on a flat surface. Wearing your riding boots, position the ball of your foot in the centre of the tread. Take a ruler and measure the empty space. There should be 1.25cm or half an inch to spare on either side. You can also measure the base of your boot across where the ball of your foot would be and add one inch or 2.5cm to find the right size. It's worth noting, this should be checked whenever you purchase a new pair of riding boots as they will all differ a little!
Stirrup Leather Materials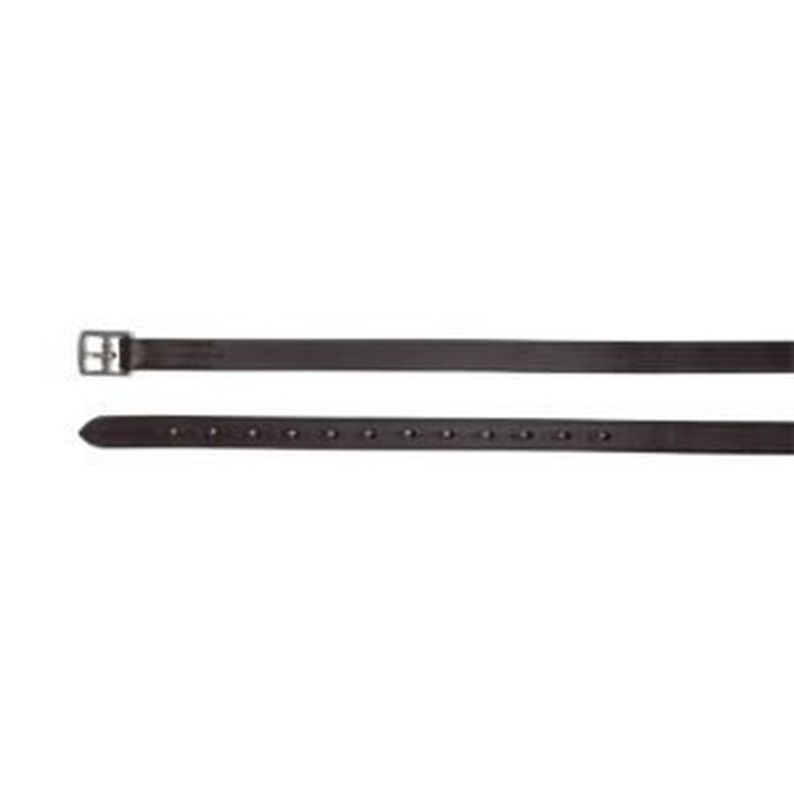 Leather
This is the most traditional and frequently used material. Smart and stylish, it can be easily matched to most saddle colours. Like all leather items, they'll require regular cleaning, conditioning and oiling. Over time they can stretch. A great top tip to ensure they don't end up odd, make sure the left and right are swapped around every few months for even usage!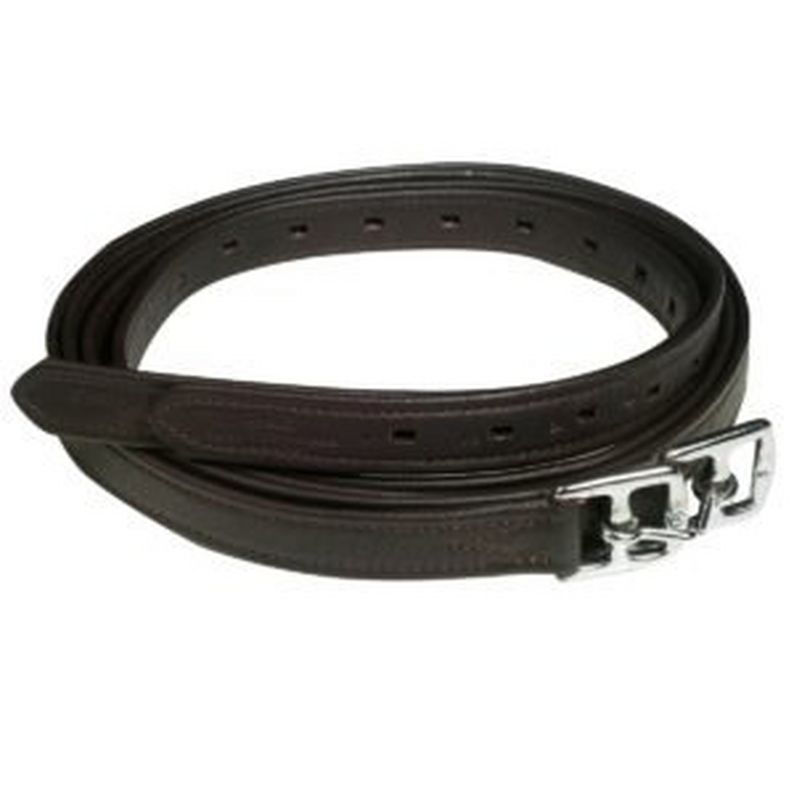 Non-Stretch Leathers
Non-stretch leathers typically feature a hard wearing nylon core or backing. This provides additional support to prevent stretching, with the added benefit of improving their longevity. The outer is made using leather, so they will require regular maintenance.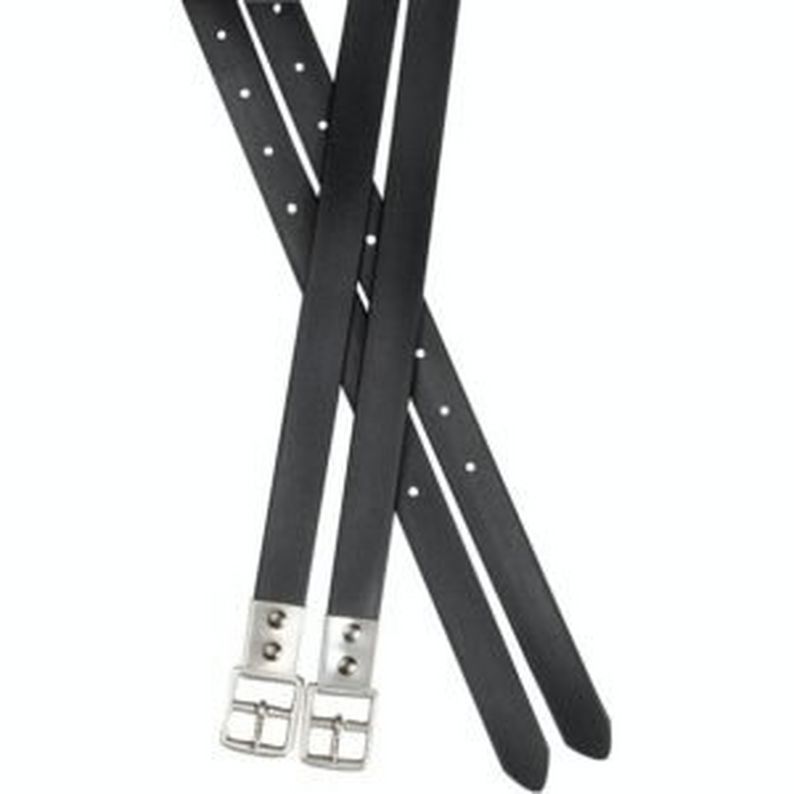 Synthetic
Synthetic stirrup straps generally feature a hard wearing nylon core, coated in a faux leather outer material. These are unlikely to stretch, are mould resistant and require very little care or maintenance. They can usually be wiped clean using a sponge and warm water, saving lots of time and money! These are better to be used with synthetic saddles as they can scratch genuine leather.
Fitting Stirrup Leathers
To find the right fit for you, you'll need to take a couple of measurements, have a friend or family member on hand to help you with this. Make sure you write these down in both centimetres and inches to save time converting it later on…
GP & Jumping...
Hold your arm out straight in front of you.
Measure from your armpit to the tips of your fingers.
Double the measurement.
Add 2 inches.
Dressage
Stand with your feet shoulder width apart.
Measure from your inseam down your leg to the ankle bone.
Add 6 inches.
Here's a rough guide…
| Length | Rider |
| --- | --- |
| 42" | Young Child |
| 48" | Child |
| 52" | Smaller Adult |
| 54" | Average Adult |
| 56" | Tall Adult |
| 58" | Smaller Dressage |
| 60" | Average Dressage |
| 62"+ | Tall Dressage |
We hope you've found our stirrup leathers & irons guide helpful. If you have any questions you can comment below or give our customer service team a call on 01706 507555. You can shop the products in this blog at www.naylors.com or in-store. Don't forget, if you make a purchase you can share your pictures with us in the comments or include #NaylorsSnapAndShare on your social posts!