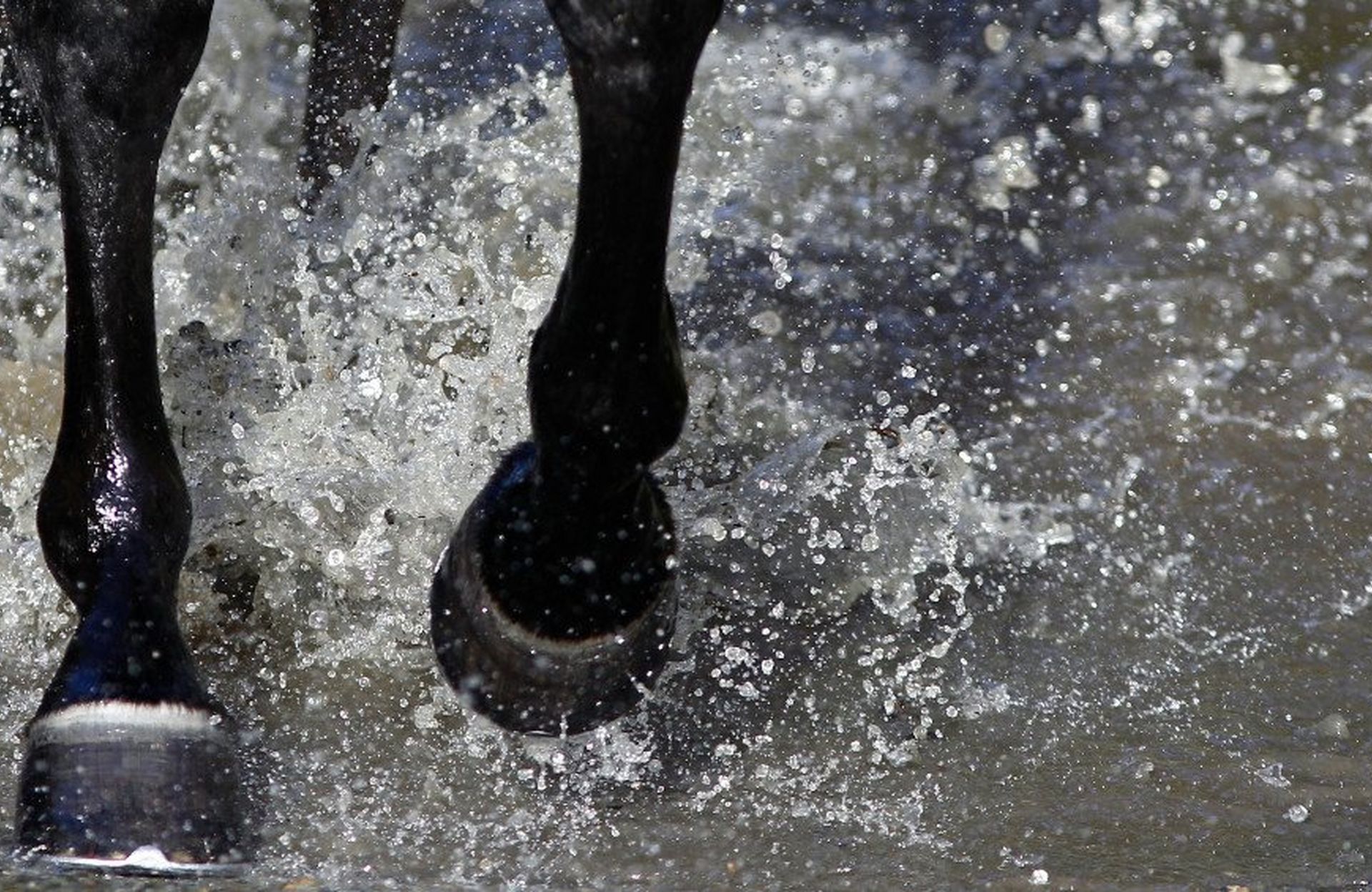 By design, our horse's hooves provide traction across a whole range of different surface types. Sadly though, shoeing can really hinder this. When our horses are shod, we introduce a smooth piece of metal between their hooves and the ground. Providing very little grip, this can cause them to slip and slide. This isn't just an annoyance, but it's potentially very dangerous, increasing their risk of an injury or worse still, a fall. One of the ways we can avoid this is to add studs to their shoes. Keep reading to find out more about what they are, as well as when and how to use them properly.
What are studs?
Much like the cleats found on football boots, studs are a piece of protruding metal that can be screwed in to horse shoes. The majority of the time studs aren't necessary for day-to-day riding, even for horse's that are shod. Generally speaking, they're only really used for riding on smooth firm surfaces, loose surfaces and in muddy, frosty or slippery conditions.
Providing extra grip by digging down into the ground, studs help our horses to stay steady on their feet, especially on roads, at high speeds and through tight corners. Because of this, they're most commonly applied for polo, cross country, show jumping, hunting and driving.
Sadly, there are some down sides to using studs. While additional grip can be a good thing, it also means that the limbs aren't able to slide naturally. As a result, more strain is placed on the tendons, increasing the risk of an associated injury. With this in mind, they should only ever be used if there's a significant chance of your horse slipping.
How Are Studs Made
Studs are subjected to constant blows, baring the impact of every stride our horse takes. To ensure they're up to the challenge, they feature a tough tungsten core with an exposed tip. This is the part that provides grip. Around the core is the barrel. The shape and size of this will depend on the type of stud and what surface it's designed to be used for. The final part is the thread. This secures the stud, screwing into your horse's shoe. Just like saddles, different styles have different uses. With lots of options available, take a look at which should be used and when…
Which Type Of Studs To Use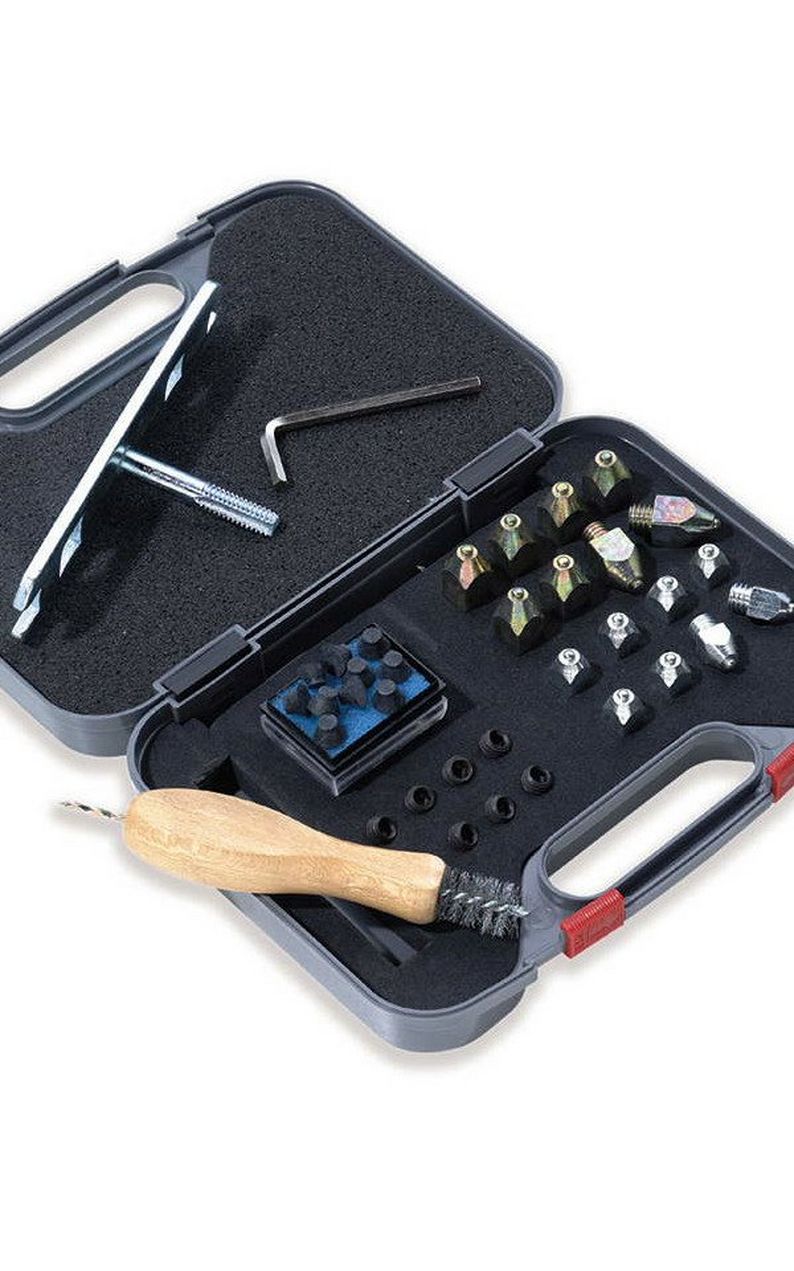 Road Work and Firm Terrain
Road studs are usually used for hacking or driving. These are hexagonal and relatively short, with a flat body and a tiny exposed tip.
Soft Terrain
Also known as grass studs, soft terrain studs boast a longer body with a rounded end. As the name suggests, these should be used for soft grass arenas and loose sand surfaces.
Soft & Deep Ground
With more of a pointed shape, soft and deep studs are designed to penetrate further into the ground. These are better for thick grass and deep arenas.
Jump
Designed with a pointed shape, jump studs are great for varying ground conditions, such as those you'd find out on cross country courses. These come in a range of different sizes.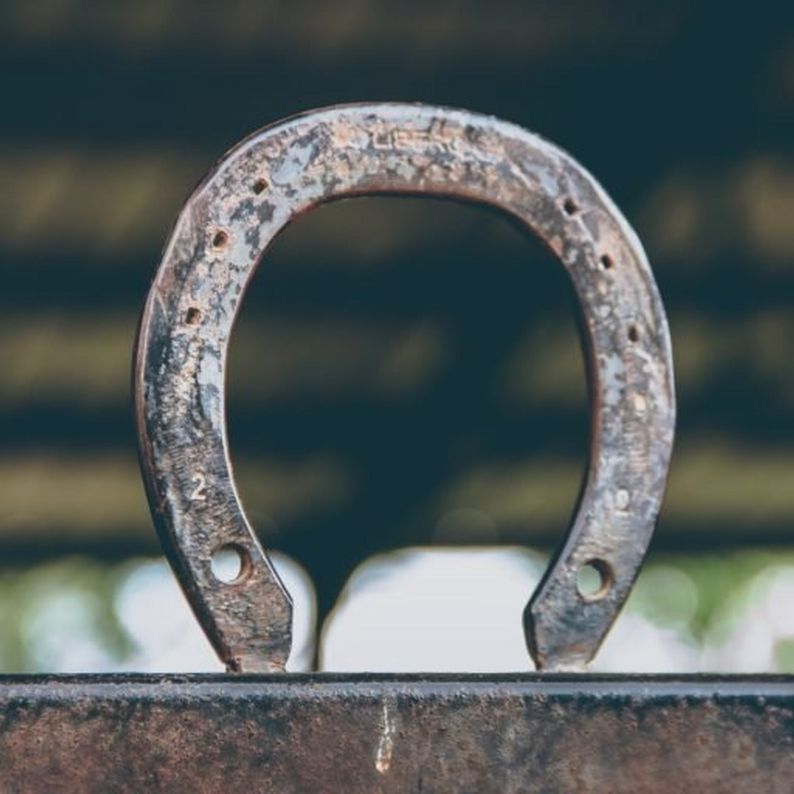 How To Put Studs In
Studs are attached directly to your horse's shoes. So, if you'd like to give them a try, you'll need to ask your farrier to drill and tap holes into the shoe for studs to be fitted. The holes drilled will have a thread, so you can screw in the stud. Generally, your farrier will suggest two studs per shoe, one either side to keep the hoof balanced. Once you're ready to put in studs, here's how:
Before you get started, pick out your horse's hooves to remove any dirt.
Use a Wire Stud Brush & Pick to remove any debris from the holes.
Use a T-Tap to clean the thread out. This is done by tightening it in to the holes. If this is really tricky, there's a chance that you haven't placed it in straight, so remove it and start again. Once fully tightened, unscrew the tap and blow in to the hole.
You can then screw in the stud. This can be done by hand to begin with. You will then need an adjustable wrench to tighten the stud. Always support the hoof while tightening to avoid unnecessary strain on your horse's legs.
How To Take Studs Out
Unlike your horse's shoes, studs are not designed to be put on and left on. After you ride, they should be removed as soon as possible. Here's how:
Use a wrench to loosen the stud.
Continue turning the studs using your fingers until you can remove it fully.
Once removed, place the stud in a magnetic bowl to avoid it getting lost.
Fit the stud holes with rubber stud hole plugs to prevent them getting clogged up with dirt and debris.
Lastly, put them away in a case or secure container.
Shop Studs
Stud Girths
If you'll be using studs for your horse, we'd recommend upgrading their girth too. Unlike traditional styles, stud girths feature a wide protective section, covering the center of your horse's belly. This helps to prevent the studs puncturing their skin. This is particularly important for fast paced work and essential if your horse has particularly high leg action or will be jumping.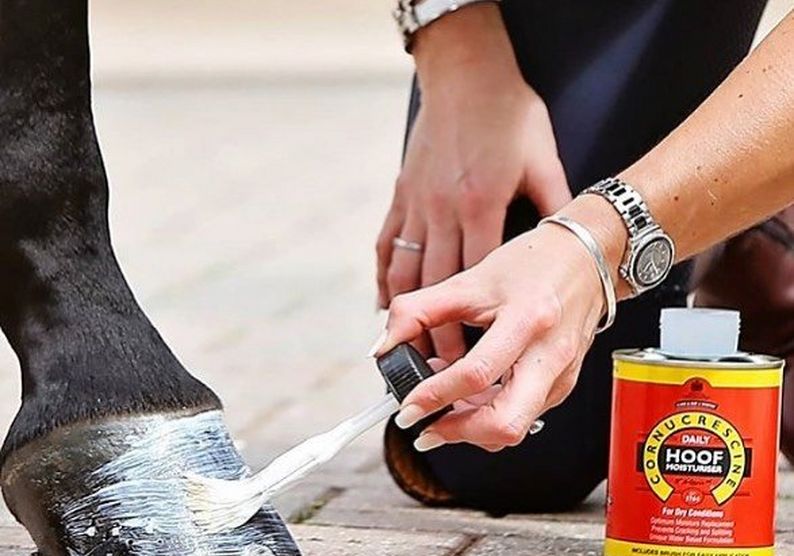 We hope you've found this blog helpful! If you decide to have a go using studs for your horse, let us know how you get on in the comments below. For more information about hooves and hoof care, take a look at our blogs on Common Hoof Problems and Going Barefoot!