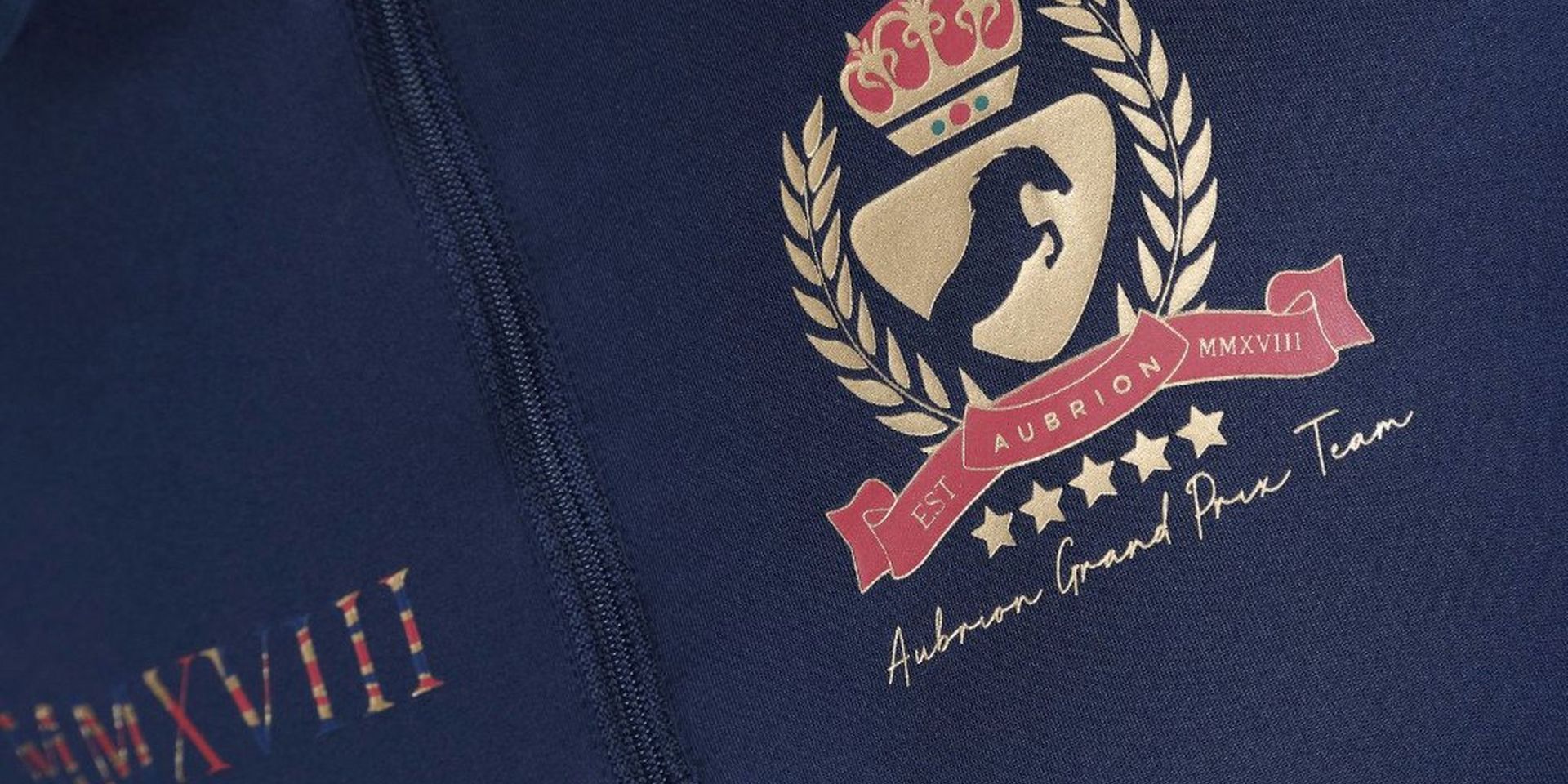 Are you ready to join the team? Take a look at the brand new Grand Prix Aubrion Team Collection, from jackets and coats to base layers and breeches, we've got everything you need to be top to toe in #teamaubrion this season!
Aubrion Team Jackets & Coats
Waterproof Jacket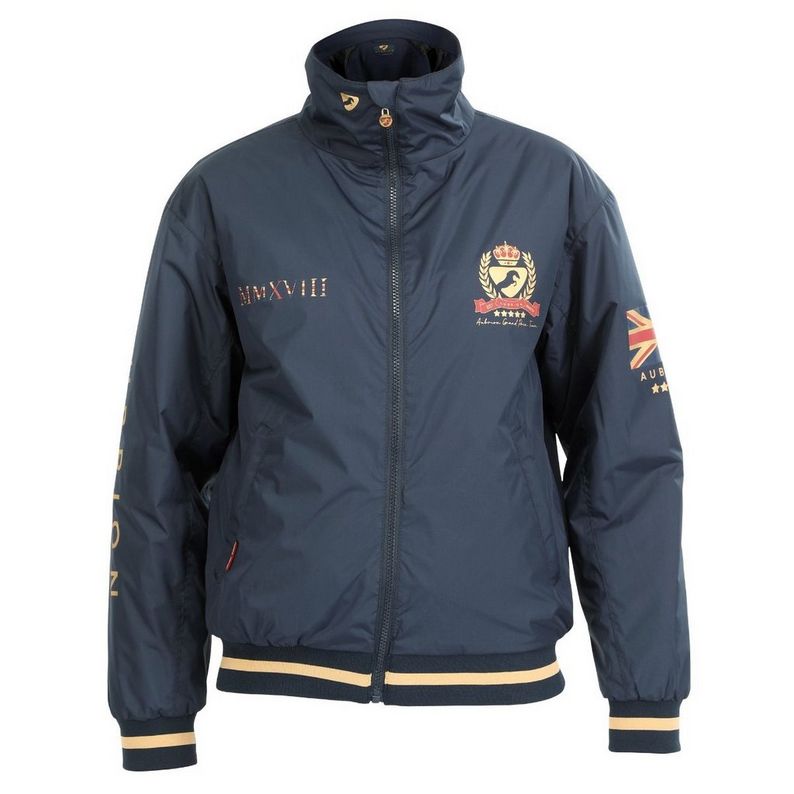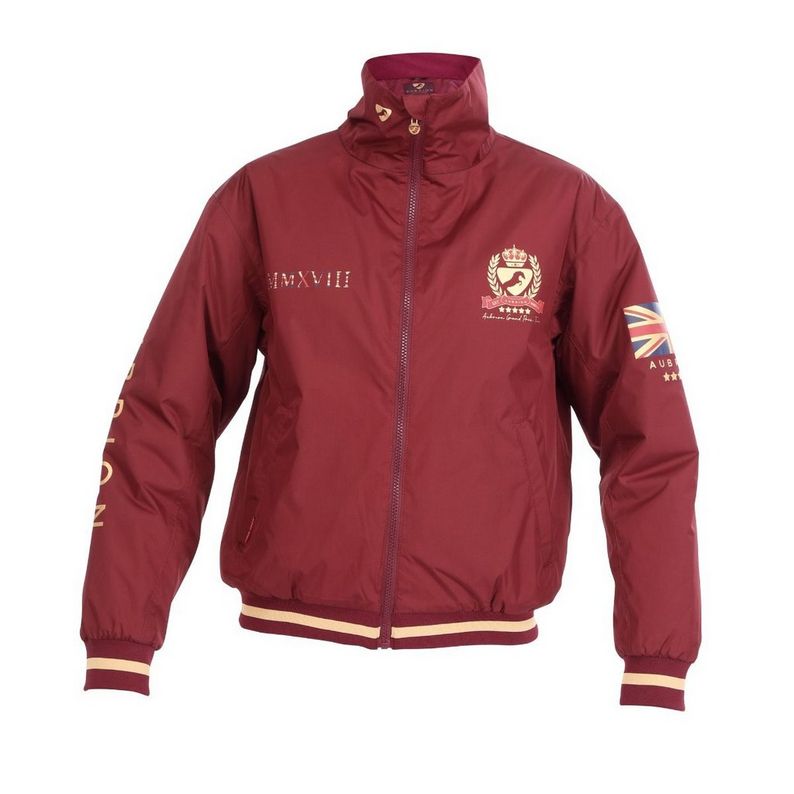 Blending contemporary features with classic equestrian styling, the Aubrion Team Jacket is a staple for around the stables! Boasting a traditional blouson design, this smart and sophisticated jacket is packed with practical features we know you'll love. To name but a few of them, it offers a waterproof and breathable outer, taped seams, warming insulation, elasticated wrist and hem cuffs and a high neck, lined with a cosy fleece fabric.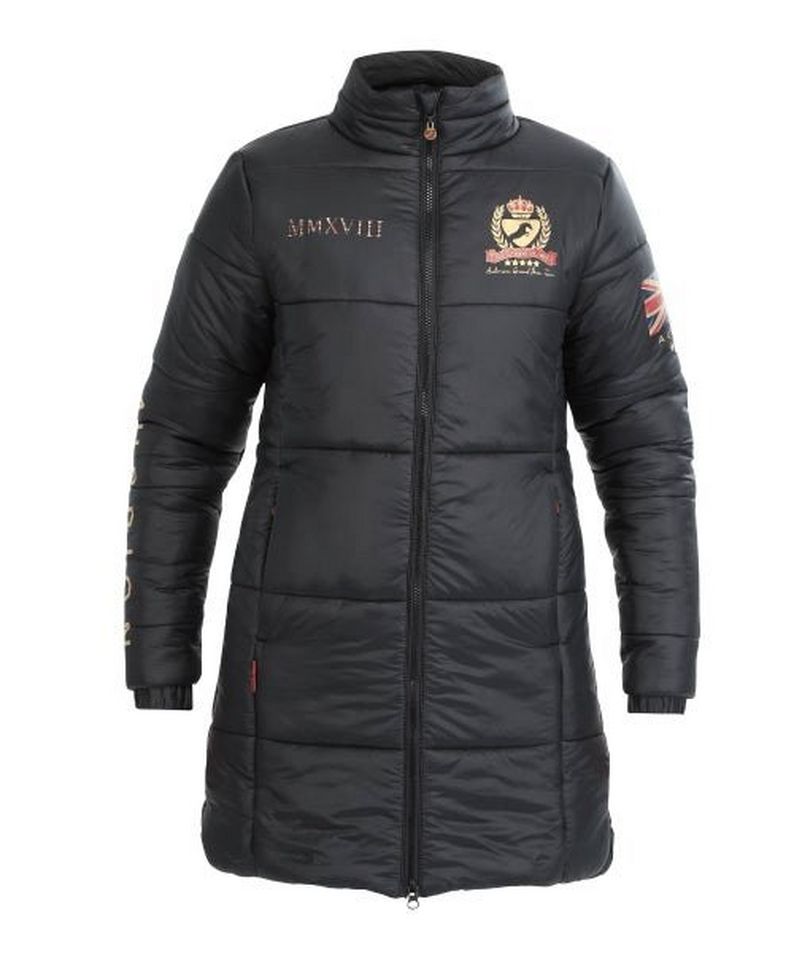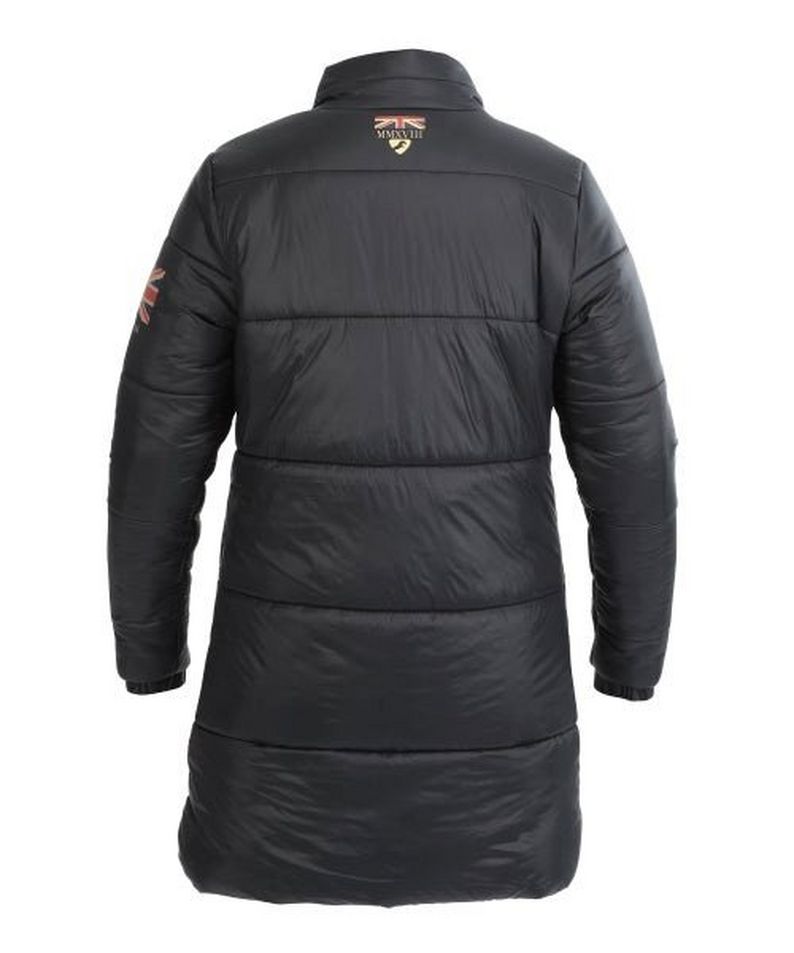 The perfect way to wrap up warm this winter, be sure to get your hands on an Aubrion Team Padded Coat. Specifically created to insulate against the cold, it offers a high neck and long length design, for added protection against the elements. Quilted using a high loft fill, it traps in your body heat, even when damp. With loads of added bonuses including a two way front zip, elasticated wrist cuffs and generous pockets ideal for defrosting frozen fingers, what's not to love?!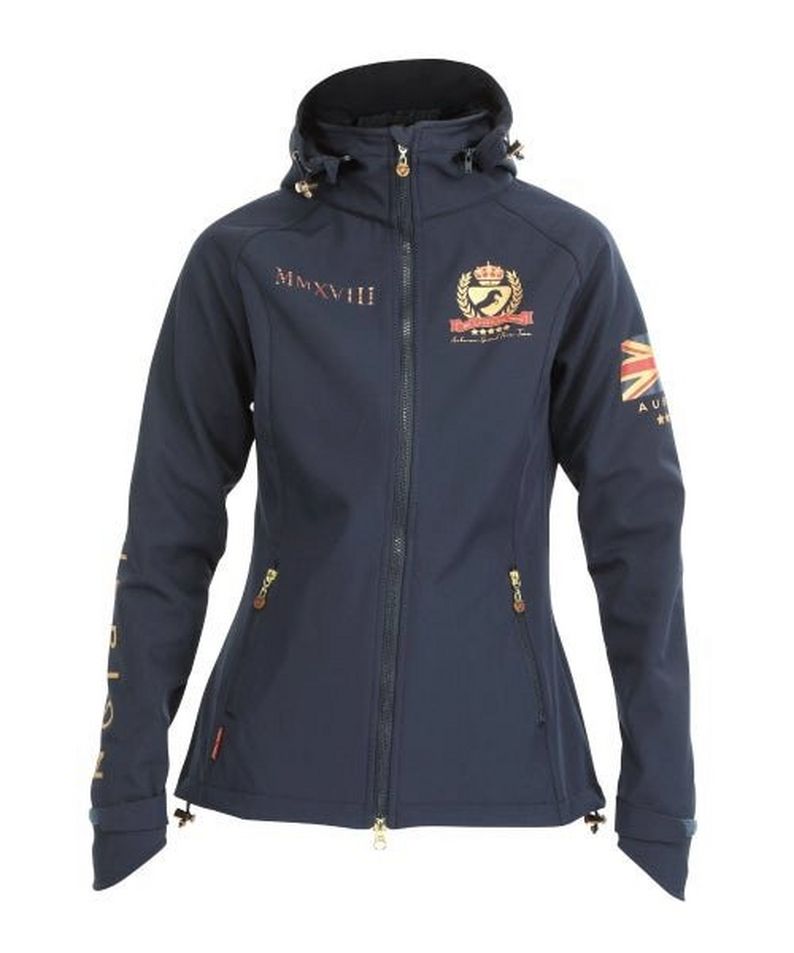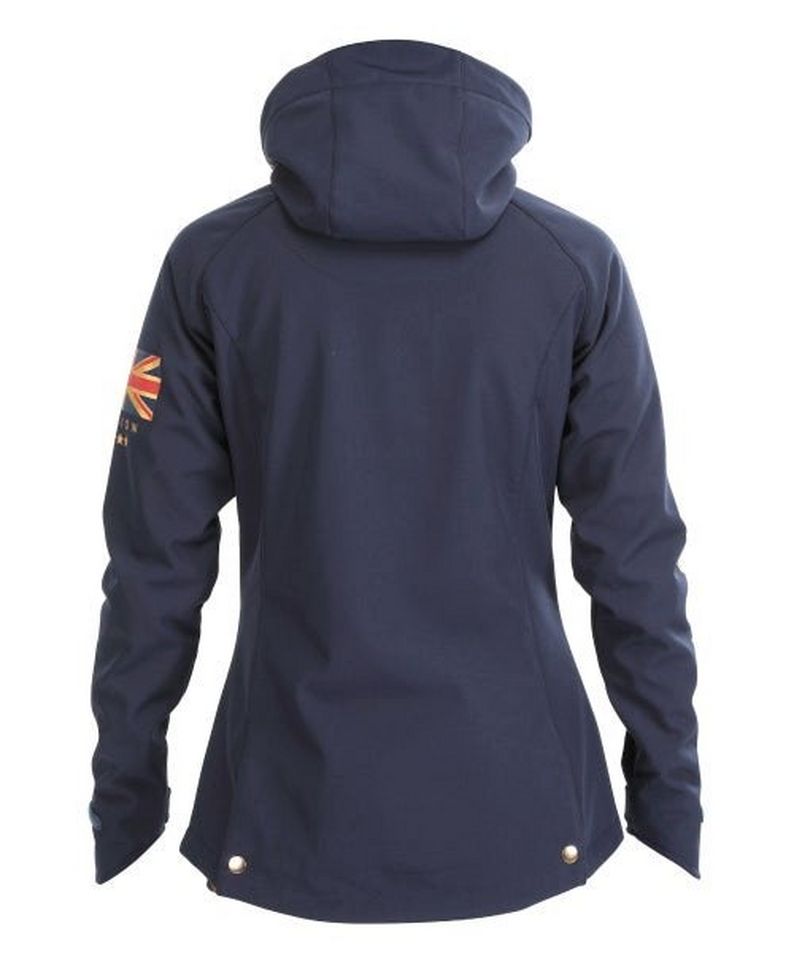 Let's be honest, even the weather reporters can't seem to get it right! Sometimes, we've simply got to accept that what the weather will do is anyones guess. Thankfully though, the Aubrion Team softshell is just the jacket for those occasions where anything is on the cards. Crafted for all weather protection, it features an 8000mm waterproof outer, a high neck collar, a zip off hood, adjustable cuffs, thumb hole wrist warmers, a two-way front zip, zip pockets, double rear vents and an adjustable lower hem.
Aurbion Team Tops & Hoodies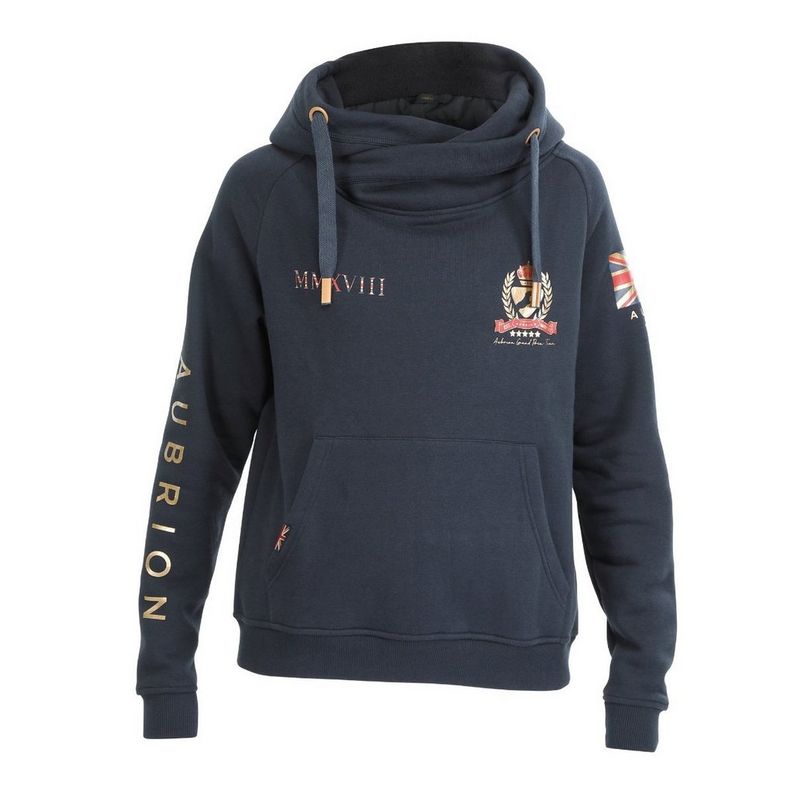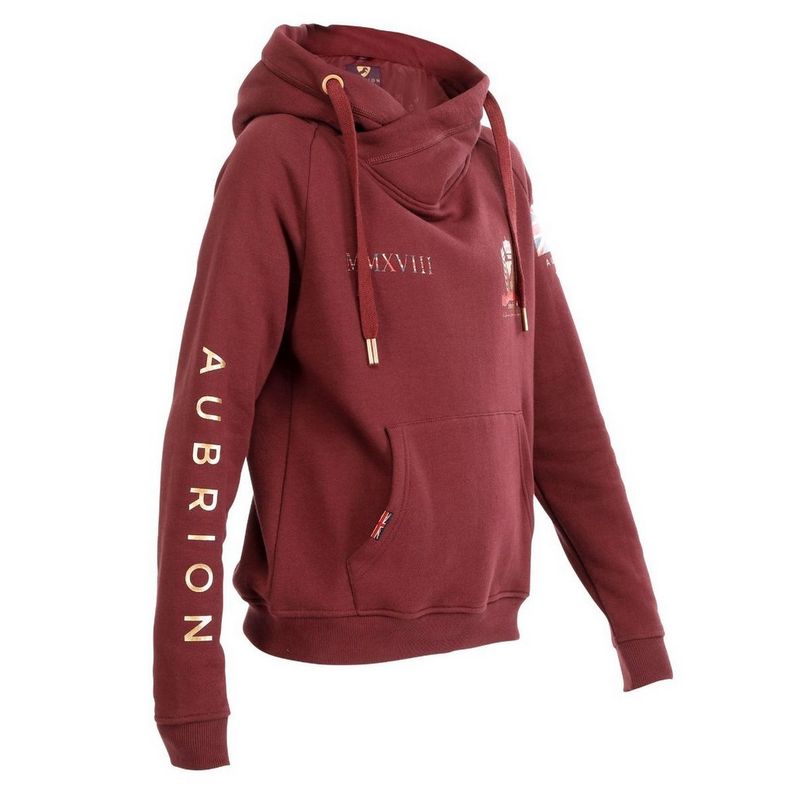 If you ask us, there's no feeling nicer than pulling on your favourite hoodie, right? Whether you're unwinding after a long day, popping to the stables before work or heading out to the shops, do it looking and feeling your best with the Aubrion Team Hoodie. Warming and comfortable, it's been made using a cotton rich journey with a fleecy inner lining for that touch of added luxury. Boasting an oversized cowl neck hood, thumb hole cuffs and a large hand-warmer pocket it's got all the boxes ticked.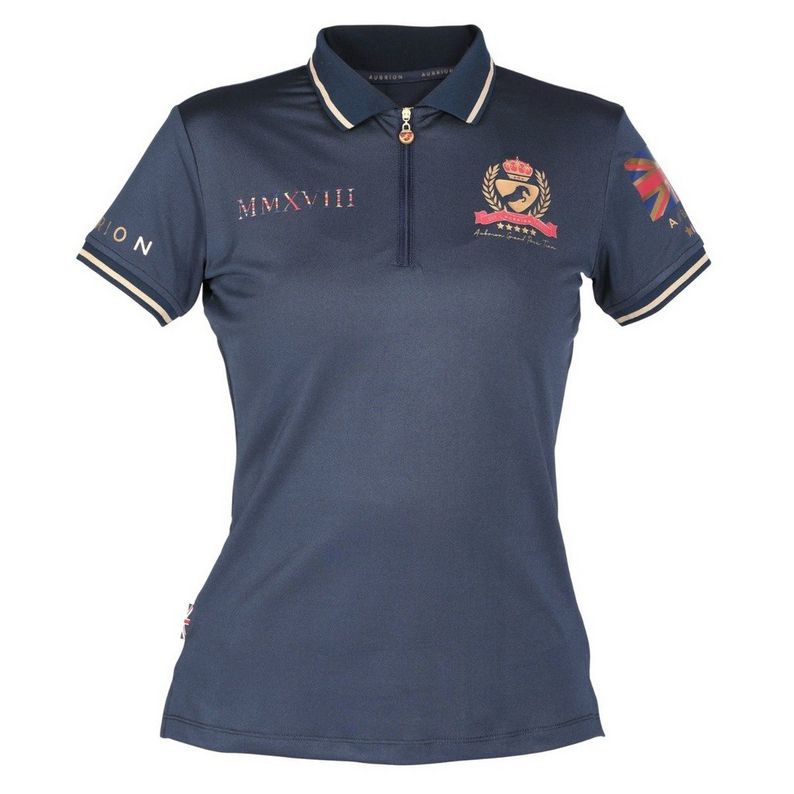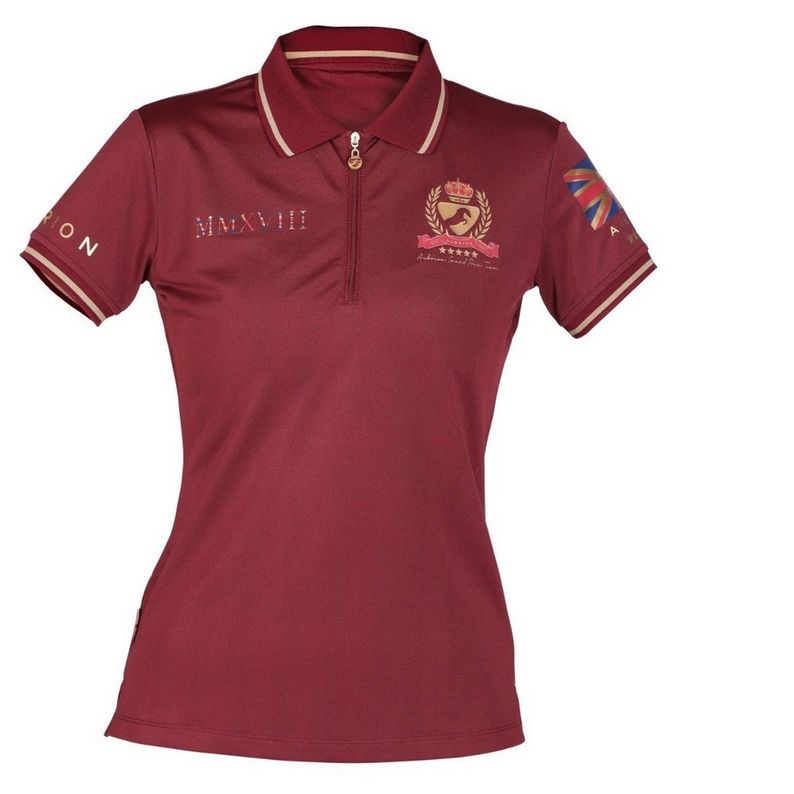 A brand new take on a garment we've all got in our wardrobe, the Aubrion Team Tech Polo is a real winner! Manufactured using a specialist performance fabric, it's lightweight, breathable and quick drying. Boasting a ribbed collar and cuffs and a ¼ zip front fastening for the optimum fit and outstanding comfort, you'll soon be wanting one for every day of the week.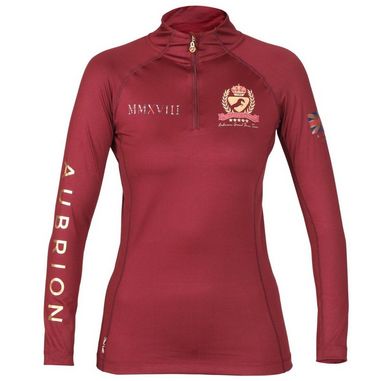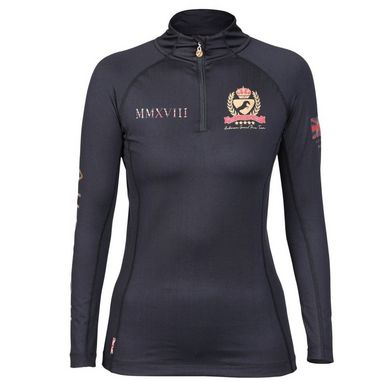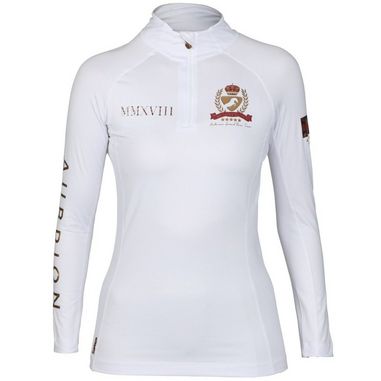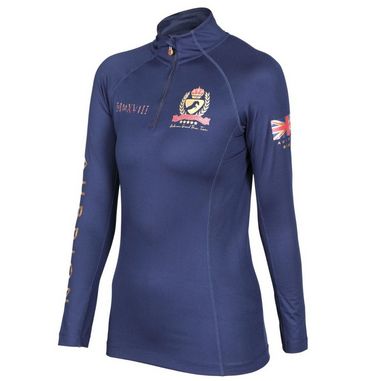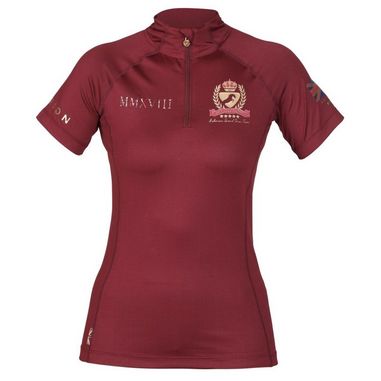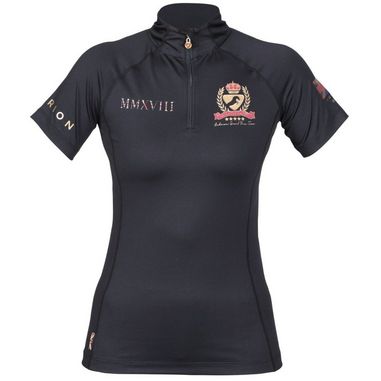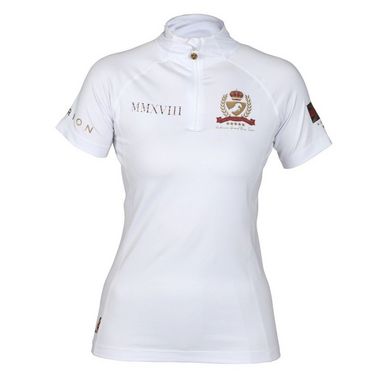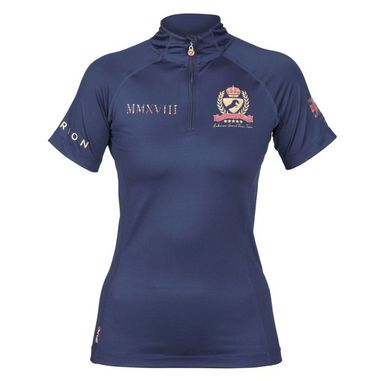 Oozing elegance and practicality, the Aubrion Team Base Layer is a fantastic start to any outdoor outfit. Designed to keep you comfortable whatever the weather, it features a breathable and quick drying fabric, UPF50+ sun protection, a 1/4 zip neck and anti-rub flatlock seams. Available with long or short sleeves, there's a style to suit everyone.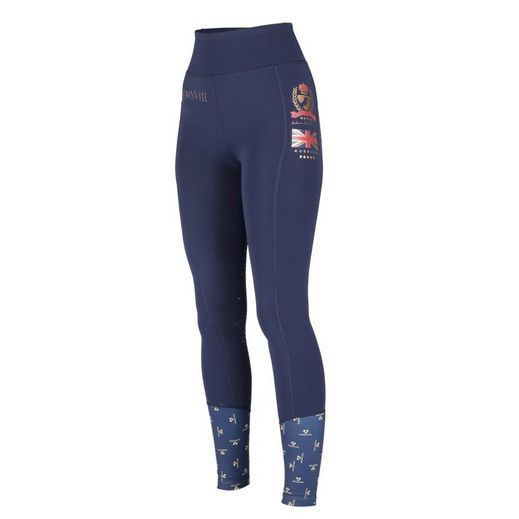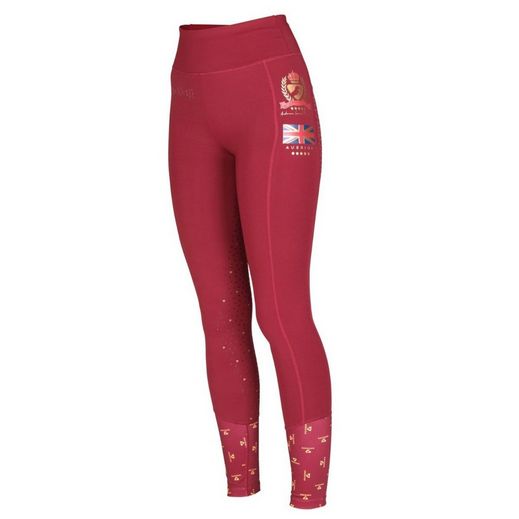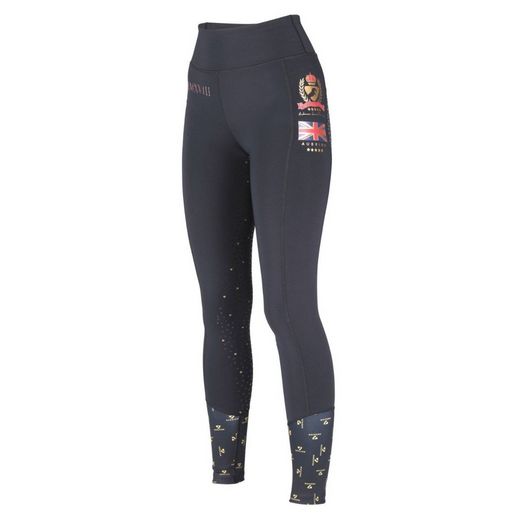 Getting top marks from us, Aubrion Team Riding Tights are an everyday essential! Great for in the saddle and around the yard, they're made using a non-restrictive technical performance fabric for the ultimate in comfort. Featuring a full seat silicone print for security in the saddle, a wide waistband for added support, a super practical phone pocket and tall boot compatible sleek dry cuffs, they're unbeatable for day-to-day wear.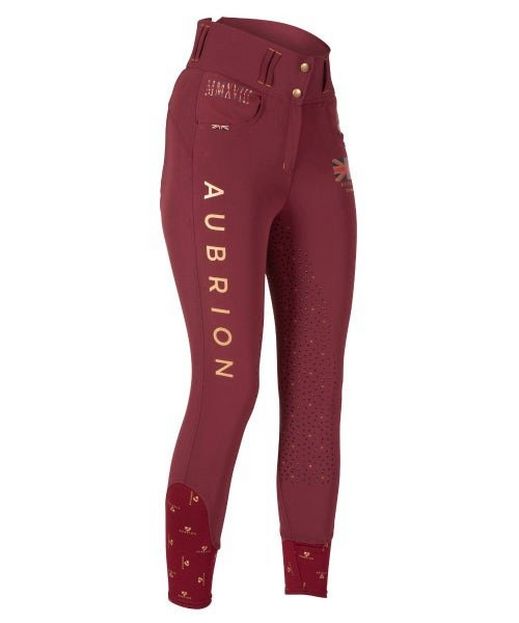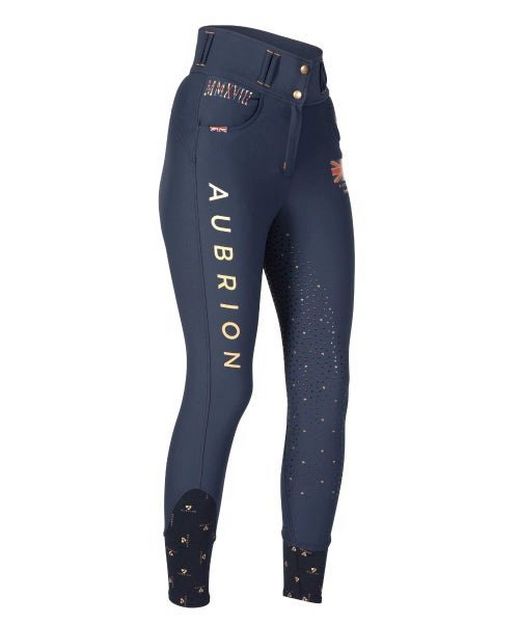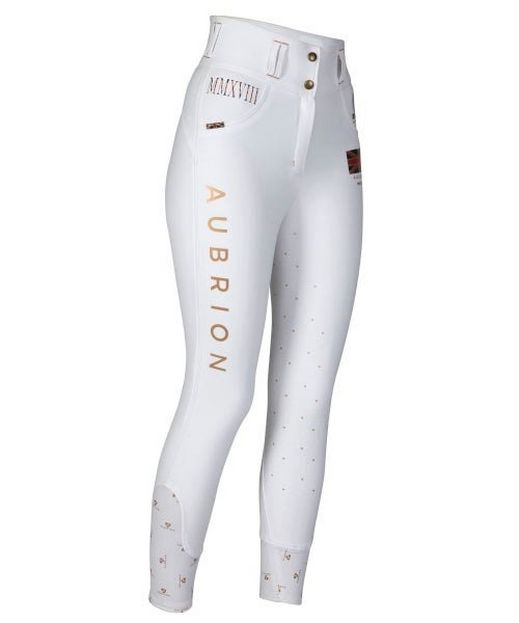 There's no denying that Aubrion Team Breeches are gorgeous and glamorous, but there's even more to them than first meets the eye. A real game changer, they offer the comfort, superior support and of course unrivalled style. Packed with fantastic features, they have a high waist with belt loops and double buttons, jean style hip pockets, a full silicone seat with leg grips for security and sleek dry cuffs for long boot compatibility.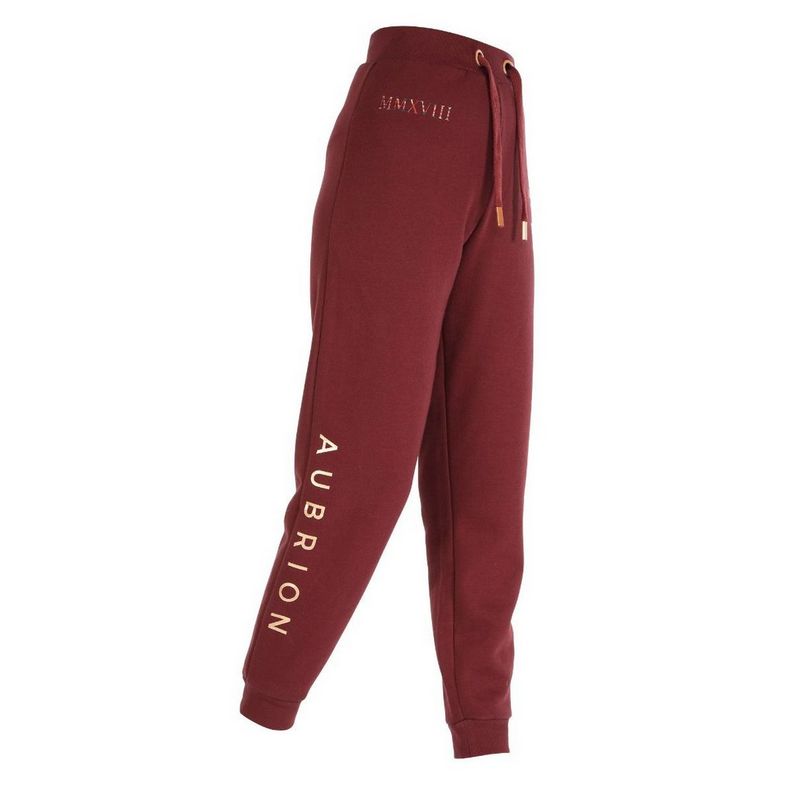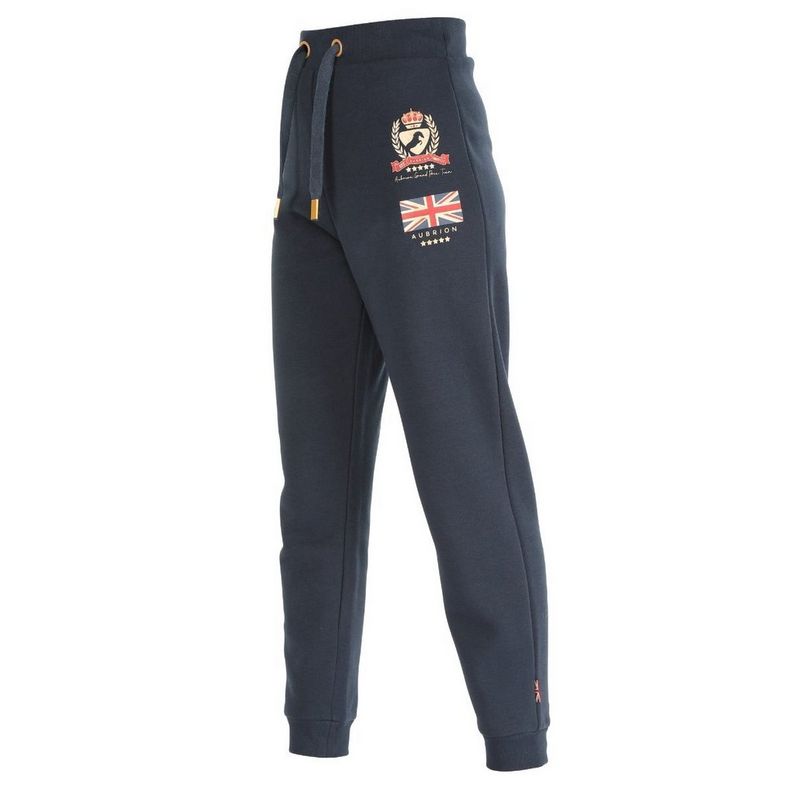 Be honest, over the last year or so we've all enjoyed ditching formal trousers and jeans for something much more comfortable... Joggers! And, if you ask us, it's about time you invested in some new ones. Perfect for pairing up with the Team Hoodie, these relaxed fit Aubrion Joggers feature a super comfortable jersey fabric, with a soft fleecy lining. With ribbed ankle cuffs and a drawstring waistband for the perfect fit, they're ideal for lazy days about the house and up at the yard.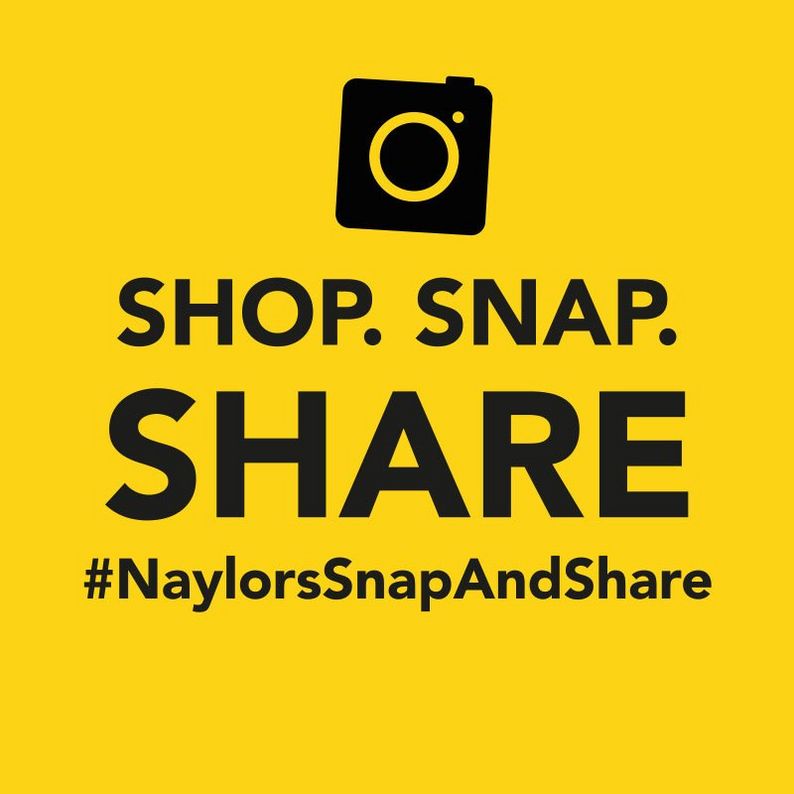 You can shop our full range of products online at www.naylors.com or in-store. Don't forget, if you make a purchase share your pictures with us in the comments or include #NaylorsSnapAndShare on your social posts for the chance to win a Naylors gift card!