When you think of Barbour, you think of a good British brand steeped in heritage. It's been around for as long as we can remember. The first time I became 'aware' of Barbour was at Primary School in the 1980s when the teachers wore their iconic green-waxed or quilted jackets in the playground. I didn't know it was the Barbour brand back then but years later when Barbour became the brand to wear it dawned on me that these jackets had been around for years. And that was only in my lifetime!
But what makes Barbour so unique and popular still?
It's been around for years – 120 to be exact!
Founded in 1894 by Scotsman John Barbour, Barbour celebrated its 120th year in 2014. John Barbour wanted to create waterproof, reliable and hardwearing outerwear to fulfil the needs of the local fishermen and local working community. It's stood the test of time because the brand still maintains this purpose and the quality shines through in all of their products. Couple this with a strong work force and clever marketing team and you have the makings of a successful brand.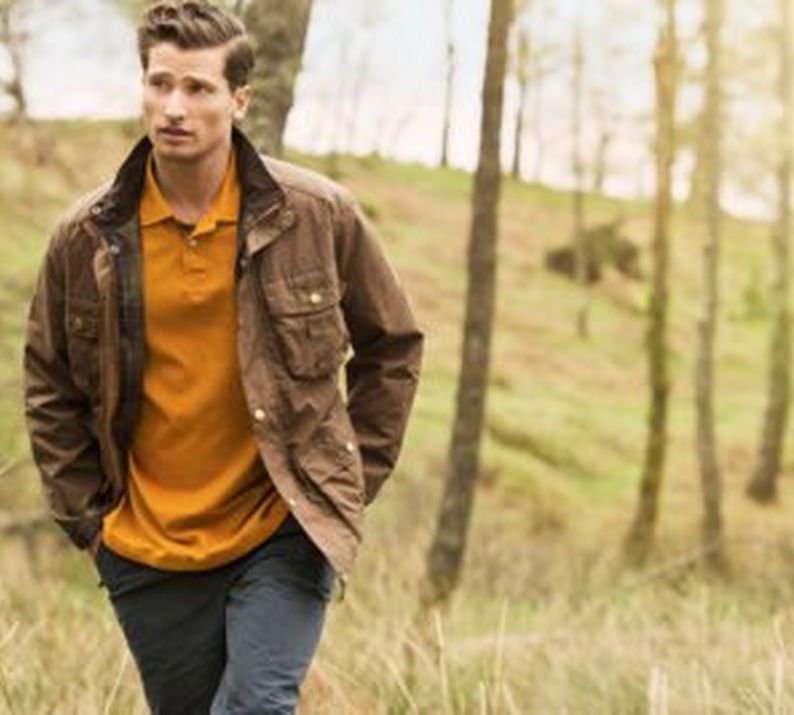 Keeping it in the family
The Barbour brand is very much a family affair and its this heritage and in-built passion for the brand which has led to its continued success.
When John Barbour died in 1918, the company was passed to his son Jack. By this time, the business was a fully functioning renowned clothing company.
In 1927, Jack's brother Malcolm took over the company and first introduced the now famous Barbour catalogues. In 1928, Malcolm's only son Duncan joined the Barbour brand but in 1939 Duncan was called to service so the business was taken over by his father Malcolm and Duncan's wife Nancy.
When Duncan died in 1957, Malcolm and Nancy along with Nancy's son John took over the company until Malcolm's death in 1964. They continued running the company but in 1968, John died suddenly leaving widow Margaret and daughter Helen. Margaret took it upon herself to carry on the Barbour business and has gone from strength to strength becoming chairman in 1974 and receiving a CBE from the Queen in 1991. Helen became Vice Chairman in 1997 and the pair of them continue to run the business. The business today is still based in South Shields, where it was founded 120 years ago.
Long lasting, quality garments
When John Barbour started out in 1894 his main aim was to create waterproof, reliable and hardwearing outerwear for the local working community (predominantly fishermen). The introduction of oilcloth meant Barbour could create a more comfy and softer jacket which held the same water repellency with improved longevity.Waxed and quilted jackets, moleskin and corduroy trousers and Tattersall shirts are all firm favourites amongst Barbour. All are hardwearing fabrics that provide protection against the harshest of elements.
Barbour have three Royal Warrants for 'Waterproof and Protective Clothing', received from H.R.H The Duke of Edinburgh, Her Majesty The Queen and H.R.H Prince Charles. If it's good enough for the Royals, it's good enough for us!
A firm favourite amongst the stars
Barbour is hugely popular on the fashion scene with celebrities such as Alexa Chung, The Royals, Sarah Jessica Parker and even James Bond sporting the brand. Barbour seems to be the brand to be seen in at festivals too. This cult following all stems back to the 1980s when the newly-wed Princess Diana and Prince Charles were seen sporting the wax jackets and caps. Sales went up as a result and the brand was propelled from a modest family business to a world-wide fashion brand. Similarly in 2007, Lily Allen was spotted wearing a Barbour jacket at Glastonbury which led to a surge in sales and a whole new generation was introduced to the Barbour brand.
Keeping it fresh
Barbour are constantly reinventing themselves to appeal to new audiences. Their key products remain the same but they are constantly evolving to improve the look and feel of their product range. From mobile phone and iPad covers to dog coats, socks and umbrellas, Barbour have expanded their range from just clothes wear. A successful brand adapts and evolves. Barbour have managed to do this successfully without compromising their core values.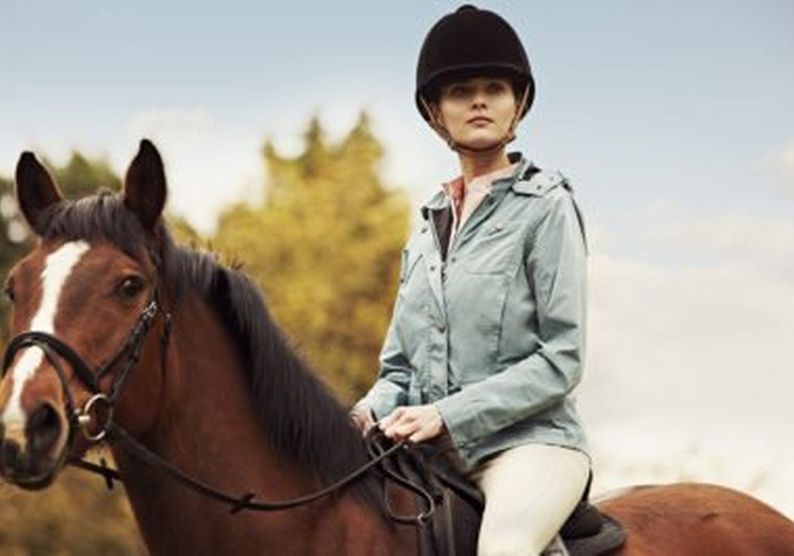 Barbour Equestrian arrives this Spring
This Spring sees the arrival of the new Barbour Equestrian Collection to Naylors. A collection specifically designed for equestrian pursuits and lifestyle. The range incorporates smart Tattersall checks into the linings of the quilts, wax and smartly cut tailored jackets. In addition to this, Barbour are also introducing a range of coloured polos, sweats and shirts to compliment the outerwear. The collection is a must for all horse lovers and those who enjoy the outdoors.
Barbour are well and truly part of British history and are here to stay.
You can browse our Barbour range here!