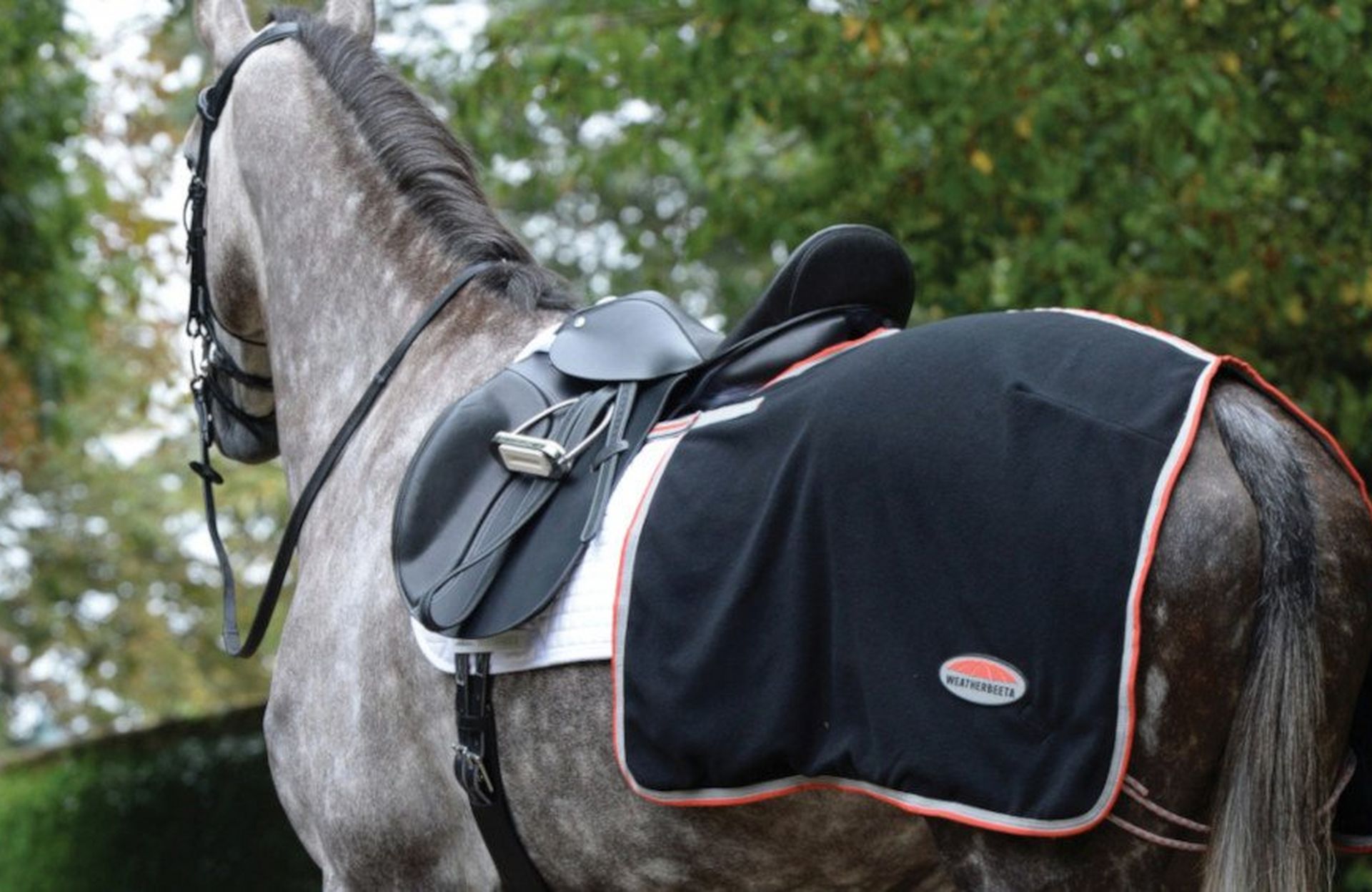 Sore back? Headache? Stiff muscles? At some time or another, we've all been there. The thing is, physiologically, it's highly likely our horses have too! Unfortunately for them, it's not quite as easy as taking a couple of paracetamol. So, as owners it's our job to prevent and recognise any issues they may be having, before they become a bigger problem. Here we're going to be taking a look at how to use the WeatherBeeta Therapy-Tec tack range to keep our horses healthy, happy and performing at their best. Keep reading to find out more!

The WeatherBeeta Therapy-Tec collection uses ceramic fabric technology. The fabric is created by blending a ceramic powder into the fibres. Sitting directly against your horse's skin, this reflects their own body heat via infrared waves.
How The WeatherBeeta Therapy-Tec Collection Works
Before Exercise
Heat encourages a natural response called vasodilation, the widening of blood vessels. As the vessels expand, they allow more blood to pass through, carrying vital oxygen to the muscles and soft tissue. This is a fantastic way to prepare your horse for exercise, potentially lowering the risk of injury.
Post Exercise
The Therapy-Tec range can help your horse to recover after riding. Muscles generate energy in two ways, aerobic respiration and anaerobic respiration. Aerobic respiration turns glucose and oxygen into fuel for the cells, generating carbon dioxide and water, which are then exhaled. When the cells don't get enough oxygen, they switch over to anaerobic respiration. This uses glucose without oxygen. Not only does this provide less energy, it generates a harmful waste product called lactic acid. Lactic acid builds up in the muscles, causing aching, fatigue and soreness.
While anaerobic respiration is to be expected during a tough training session, we want to make the effects as short lived as we can. By increasing blood flow after exercise without additional exertion, oxygen rich blood can be delivered to the muscles to 'pay back' the debt created.
Legs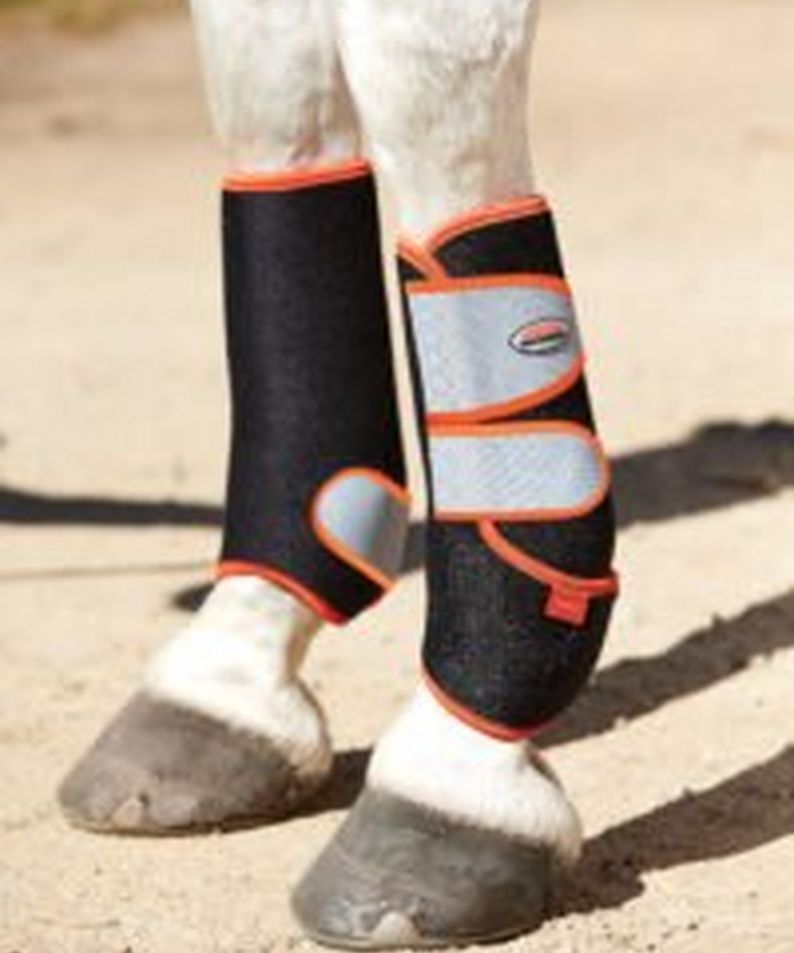 When we think about preparing our horses for exercise, we often concern ourselves with preventing muscle strain and soreness, right? The thing is, our horse's lower legs don't actually contain any muscles. Instead, they're dense with tendons and ligaments. This makes injuries to the lower leg a nightmare. Unfortunately though, they happen all to easily. Thankfully, there's lots of things we can do to help avoid them, from good nutrition and correct weight to regular farriery and well maintained surfaces.
£0.00
Therapy-Tec Sport Boots are designed to be used pre and post exercise and even during light work. They aid the lower leg by improving blood supply to reduce the risk of strain and promote relaxation. Made from 7mm thick high-quality neoprene fabric, they also guard against any knocks or bumps. Featuring a brushed outer and three touch tape closures, they're secure and highly adjustable.
Shop now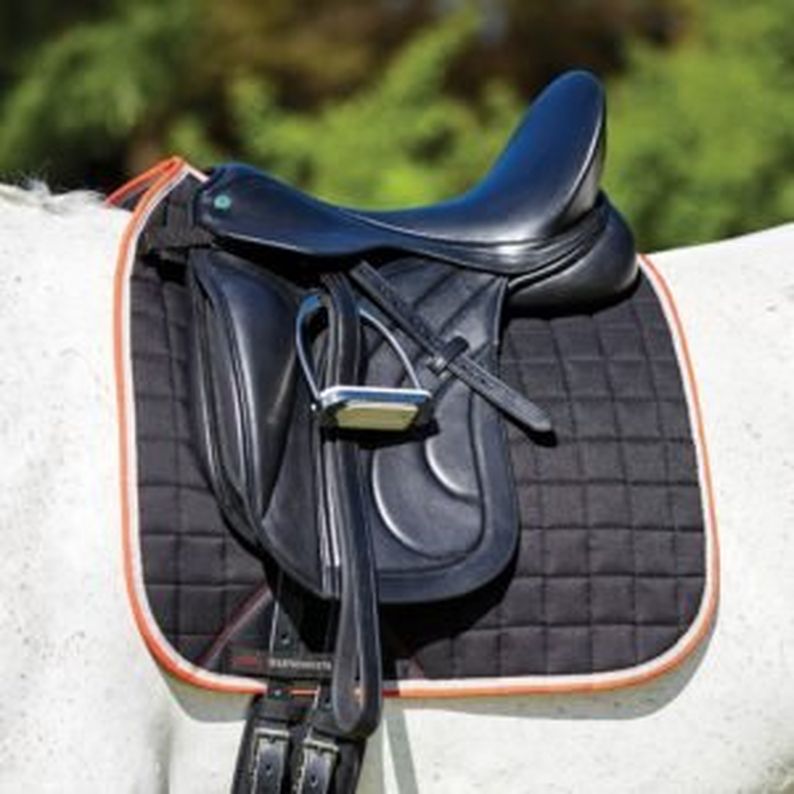 Dressage
RRP £69.99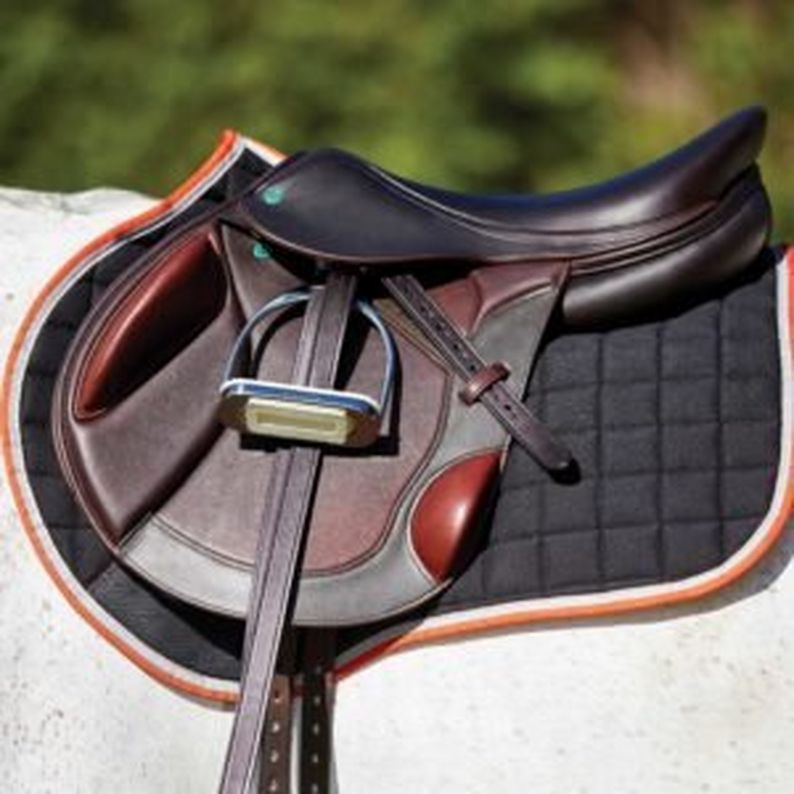 Close Contact
RRP £69.99
Cold Back Syndrome
Have you ever heard the term 'cold backed'? This is a phrase used to describe horses that show signs of pain or discomfort over the spine. Generally, this subsides once their muscles have relaxed and 'warmed up'. More common than you might think, the symptoms can range from sensitivity and reactivity to discomfort and stiffness. There's many things we can do as owners to prevent and manage this condition, including regular saddle checks, good rider posture, proper warming up and taking care of our horses muscles... And that's where products like Weatherbeeta Therapy-Tec Saddle Pads come into play!
Therapy-Tec Saddle Pads
Focusing specifically on the saddle region, Weatherbeeta Therapy-Tec All Purpose and Dressage Pads feature a ceramic lining. This reflects your horse's body heat back at them, gently warming the muscles, improving circulation and aiding in relaxation over the back. Teamed with a 450g polyfill inner for shock absorption and an anatomically cut back wither to prevent pressure points, this can help improve comfort, reduce tension and increase stride length. With all of the fantastic features we've come to expect, they also offer a mesh spine to improve airflow, covered girth patches for durability and D-ring attachments for saddle stability.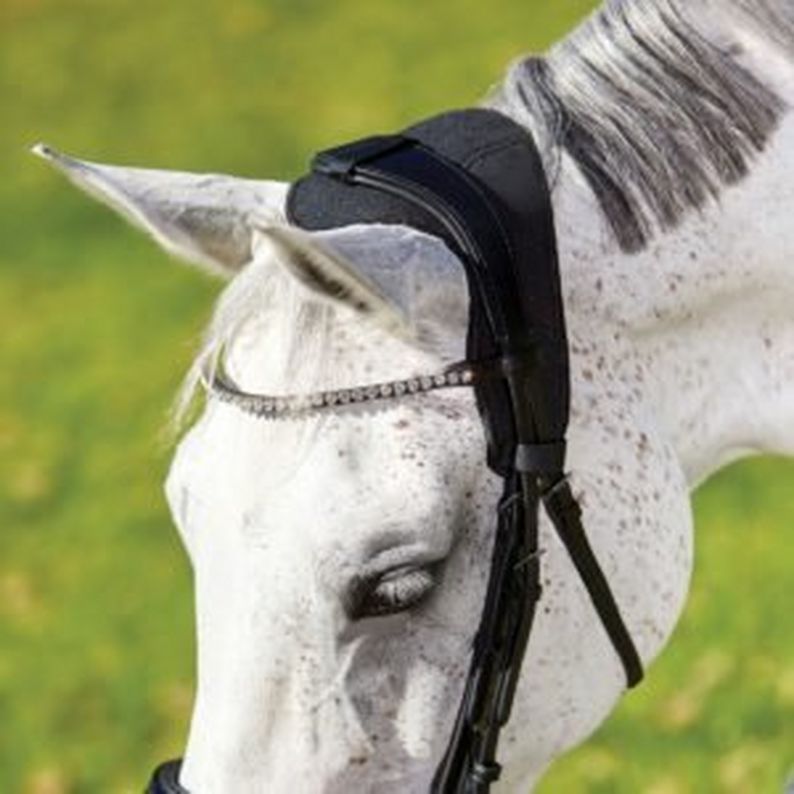 Anatomical
RRP £18.99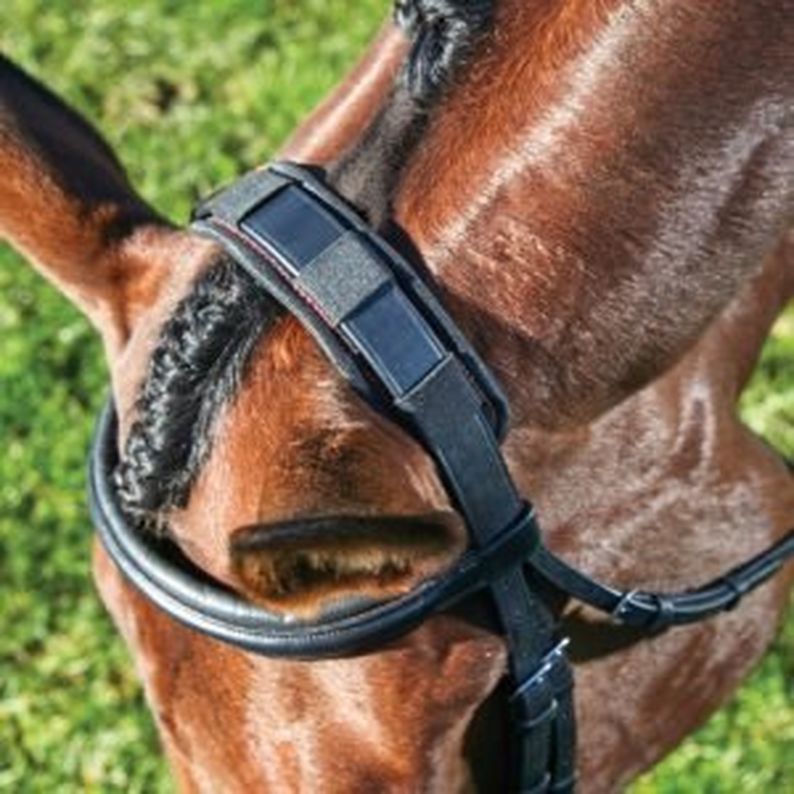 Straight Cut
RRP £14.99
Customer Review: "My horse is very sensitive but I could feel a difference within seconds of riding him with the poll pad. Highly recommend"
Poll Pain & Tension
The poll is a term we all know and use, but where exactly are we looking? Essentially, the poll encompasses the area between and behind your horses ears, including the first two vertebra. The soft tissue of the poll covers the top of the head, extending along the sides of the neck behind the jaw. One of the most sensitive areas of your horse's body, it includes many muscle structures, tendons, ligaments and nerves, including the nuchal ligament (a cord like structure that runs from the back of the skull to the withers).
It's speculated that tension and pain in the poll is much like having a constant annoying headache. Signs of poll pain can vary largely from flinching and head-shyness to a tight jaw and headshaking. The causes for such pain are pretty varied, but it's usually associated with trauma, poor dentition, badly fitted tack or unsympathetic training. Designed to help prevent and relieve tension in the poll area, WeatherBeeta Therapy-Tec Poll Pads are a great addition to your tack room.
Therapy-Tec Poll Pads
Breathable and comfortable, WeatherBeeta Therapy-Tec Poll Pad are made using a wicking neoprene outer with a ceramic fabric lining. This helps to reduce and relieve muscle tension and sensitivity, while improving range of motion and function. It might seem like a small change to make. However, relaxing the poll can have a knock on effect all over the body, impacting the jaw, neck and back.
Passionate about horses and ponies, keeping them happy and healthy is our No1 priority! If you have any questions you can comment below or give our customer service team a call on 01706 507555. You can shop the products in this blog at www.naylors.com or in-store. Don't forget, if you make a purchase you can share your pictures with us in the comments or include #NaylorsSnapAndShare on your social posts!