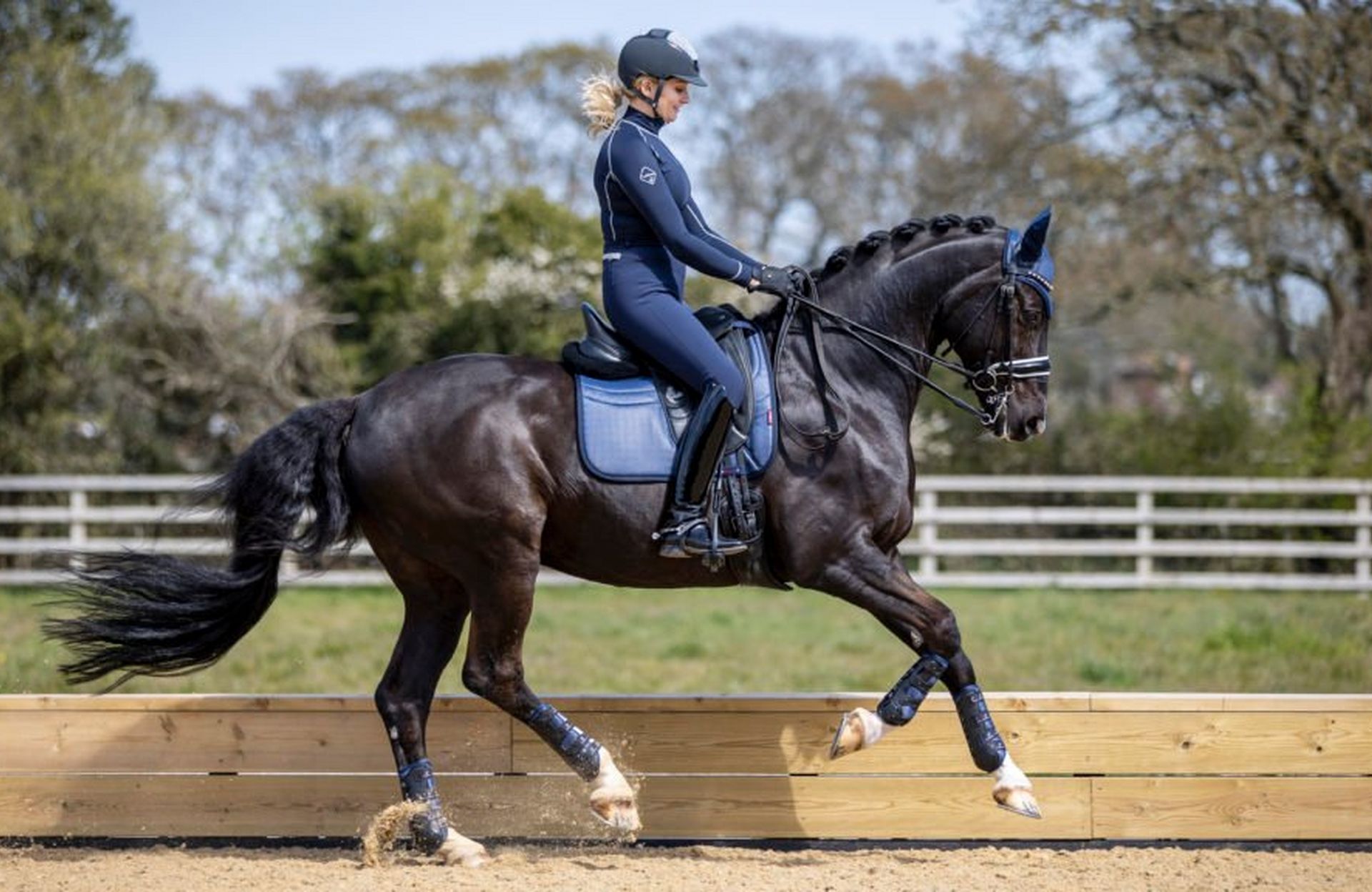 During the warmer months, hot and humid weather can make our time in the saddle miserable, right? There's nothing worse than the constant threat of sweating, chafing, over heating and dehydration when we're riding. So, one of the first things we do, often without much thought is to dress for the weather. After all, it can make a real difference! The question is, do you do the same for your horse? We're not suggesting you dig out a spare vest top! But now's the time to be ditching bulky boots and thick saddle pads for a summer suitable alternative like the latest arrivals from LeMieux. Keep reading to find out more about the Ultra Mesh collection!
What is Ultra Mesh?
Sounds fancy, right? Brand new from LeMieux, here's what you need to know! Unlike traditional cotton, suede or neoprene fabrics, ultra mesh is comprised of multiple layers of micro-mesh. These contain hundreds of individual cells, each with four perforations to create air pockets. Together, these cells form a highly advanced, lightweight 3D mesh, with unrivalled air flow. Perfect for tough training sessions, it wicks sweat away from the skin, rapidly defusing heat to keep your horse cool and comfortable. Eliminating the need for additional layers, the air filled cells create a cushioning effect, offering shock absorbing properties without unnecessary bulk.
£0.00
Designed to provide fly protection, without causing sweating or rubbing, the LeMieux Ultra Mesh Fly Hood is a must-have during the summer months. Features include soft and stretchy Lycra ears, a lightweight and breathable ultra mesh headpiece and a generous fit behind the ears for improved stability and compatibility with anatomical bridles.
Shop now
£0.00
Meet the lightest and most breathable saddle pads made by LeMieux! Offering a unique construction, LeMieux Ultra Mesh Saddle Pads feature a lightweight and breathable ultra mesh outer layer, shock absorbing blast foam beneath the weight bearing surfaces of the saddle and a soft, wicking liner, made from 100% natural bamboo. Crafted for comfort, the ergonomic high wither design prevents pressure points and pinching. Suitable for most saddles, they're available in dressage and close contact styles.
Shop now
£0.00
LeMieux Ultra Mesh Snug Boots consist of multiple layers, each with their own important role! First is a strong and durable TPU moulded outer shell. This contours to your horse's leg, providing protection against knocks and bumps. Strategically placed, 12 vents down the back and 6 over the fetlock ensure this doesn't trap heat inside the boot. The second layer is ultra mesh. This provides shock absorption without bulk, while keeping the leg cool. Finally, there's a Lycra binding and a soft cotton liner. These reduce the risk of rubbing and help to wick sweat away from the skin. They fasten using elasticated straps with quick release end caps. This ensures a snug and secure fit. Sold in pairs, they're available for the front and hind legs.
Shop now
You can shop all of the products featured in this blog at Naylors.com or why not visit one of our stores? Don't forget, if you make a purchase with us share your photos on social media. Be sure to include the #NaylorsSnapAndShare to be in with a chance of winning a gift card.