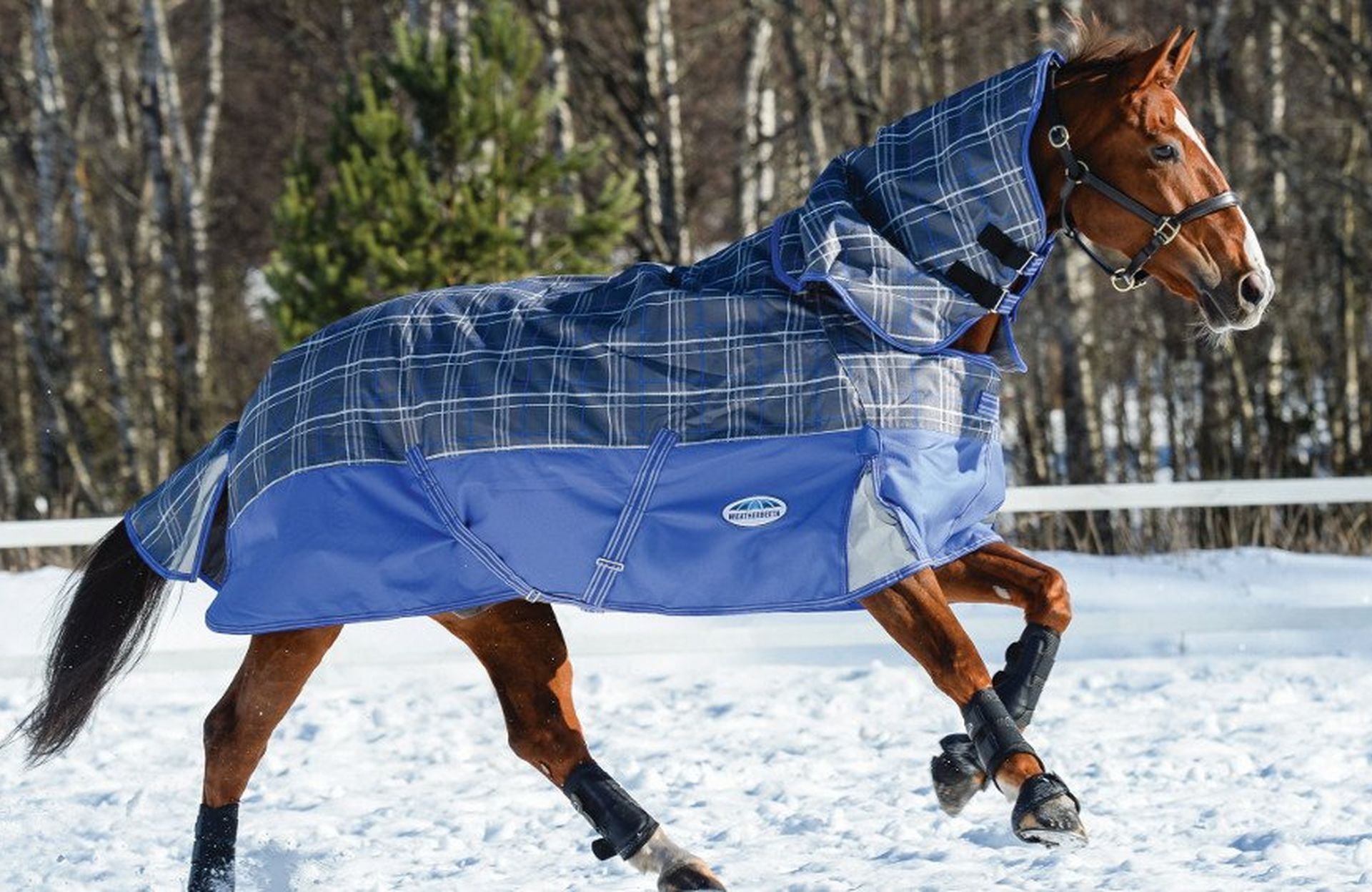 "What does hydrophilic coating actually mean?" "What are the benefits of denier?" Are questions many equestrians have when it comes to understanding rug technology. And the majority of the time, most of us have a tendency to just... well... 'wing-it.'
But frankly, rugging your horse is actually serious business.
There is no doubt many equestrians have an abundance of horse knowledge; knowing what feed is best, knowing the most effective grooming products and even knowing the full anatomy of a horse. But when it comes to understanding rug technology it can sometimes feel like a totally different ball (or horse) game.
As Winter is just around the corner it is the perfect time to update your rug wardrobe and get ready for the cold season ahead! But before you go and panic buy the heaviest, duvet-like rug you can get your hands on it may be a good idea to scrub-up on your rug technology knowledge first.
We have explained all the rug technology purposes and meanings below, so you can conquer winter knowing you have the most suitable rug attire for your horse, and understand what you're actually paying for!
Every horse is different and depending on a variation of factors such as age, breed, condition, routine and behaviours it can make it difficult to find the most well suited rug for your horse. Below are a variation of stable and turnout rugs perfect for winter; all with an explanation into their technical rug terminology!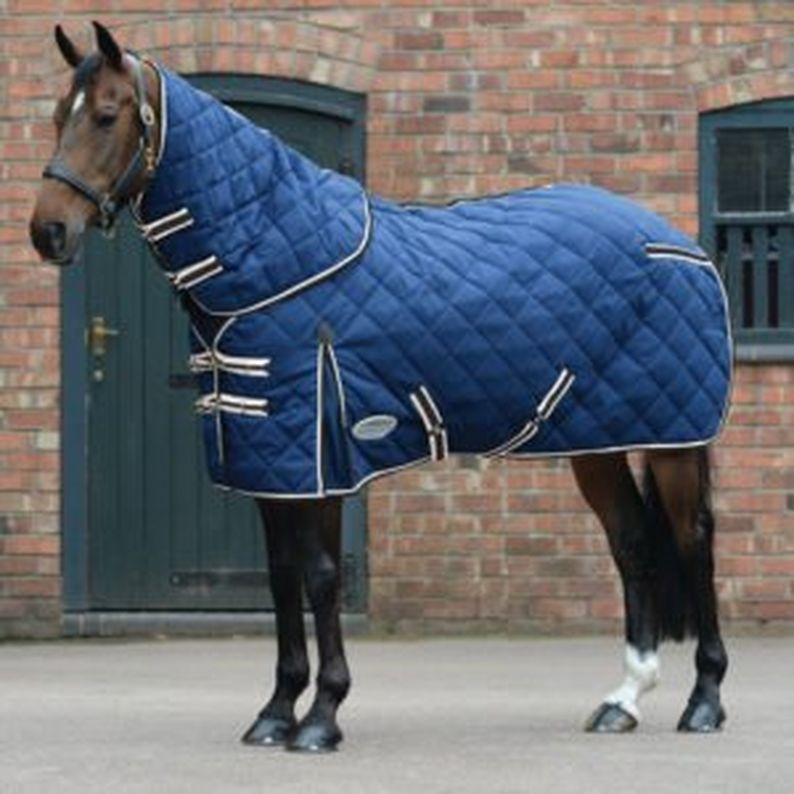 Ideal For:
Searching for a rug you can use alone or layered with other rugs.
Ultimate comfort and relief for your horse.
Perfect for rug-wrecking horses.
An extremely durable rug with longevity and durability.
Showerproof and an easy clean outing.
Offered at a great price.
WeatherBeeta ComfiTec is one of WeatherBeeta's most advanced rug ranges; offering the best materials, shapes and fastenings with the horses comfort and fit at the forefront of their goal.
1000 Denier Ripstop Quilt:
The Denier is essentially the outer fabric layer of a rug. It is common misconception that denier means a rug is waterproof, but that is not the case. Denier is actually the measurement of thickness, quality and density of the outer rug fibres. Higher denier has proven to have more longevity and durability as it has been carefully constructed to provide a tight woven and weft effect on the outer fabric to minimise damage and wear and tear.
The ComfiTec Stable Rug provides 1000 denier polypropylene ripstop outer and repel coating. This super high denier count is a fabulous option should your horse be prone to rug-wrecking. The ComfiTec Rug also offers a showerproof feature should you get caught in the rain whilst your horse is out of the stable.
Detach-A-Neck:
A detachable neck rug provides the versatility many of us want when it comes to getting our cost-per-wear. The Detach-A-Neck function means provides great flexibility during changing weather temperatures throughout the entire year.
220g Medium Weight:
This rug is ideal for layering above or below other rugs when the weather drops, or alone for those days where a rug is needed but is still cold outside.
Medium Weight rugs vary between 100g – 300g.
Cozi-Collar / Wither Pads:
The ComfiTec Stable Rug offers a Cozi-collar neckline and memory foam wither pads to provide constant protection and relief for the nerves and muscles, with traditional gussets for natural movement and flexibility.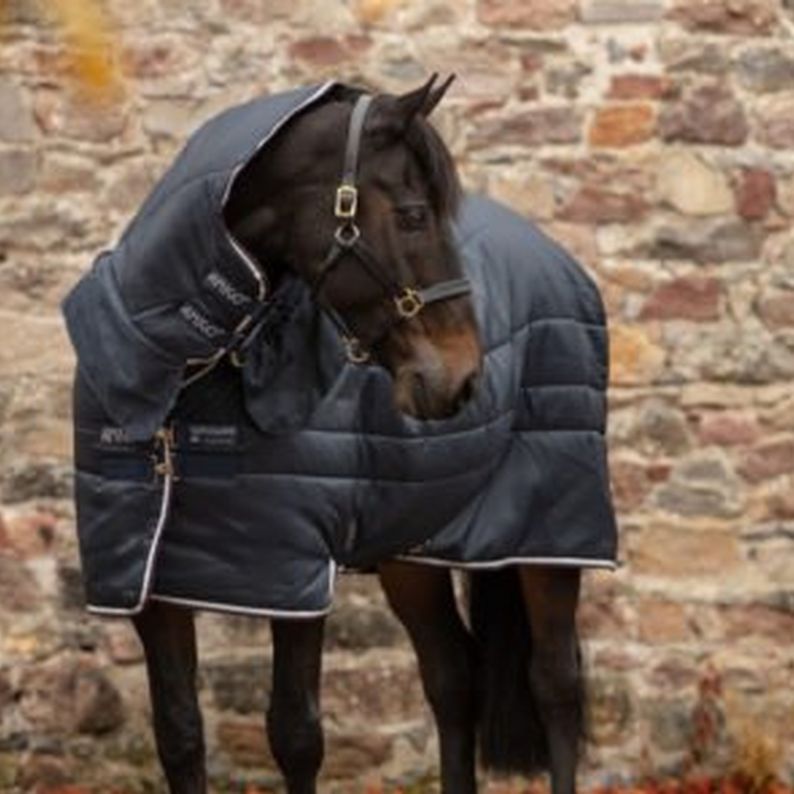 Horses with destructive or rubbing tendencies.
A horse with thin-skin and sensitive to the cold weather.
Needing an all-in-one combo neck rug.
Searching for a rug with longevity and durability.
The Horseware® Amigo® Insulator Stable Rug is ideal for horses with a destructive or rubbing tendency and a horse needing a very warming rug this season.
All-In-One Combo:
The Amigo® Rug has been constructed with a fully integrated neck and an even polyester-fill from top to tail to give your horse a balanced distribution of warmth. The All-In-One neck protects your horse from neck and mane rubbing whilst looking super stylish.
210D Ripstop:
Ripstop is the outer protection of a rug, usually made from polyester or nylon woven in a crosshatch effect for reinforcement. Typically, the higher the ripstop of a rug the higher of quality and strength it has. A ripstop rug is a great investment if you're looking for a durable and long-lasting rug.
350g Heavyweight:
There are many different options of weights for rugs. This heavyweight rug provides 350g of polyester fibrefill. If your horse is sensitive to the cold and is thin-skinned then Amigo® Insulator is a great option for your horse.
Heavyweight Rugs vary between 300g – 600g.
The Amigo® Insulator offers an antibacterial, anti-static inside polyester lining, perfect to help buff and shine the coat for a beautiful finish.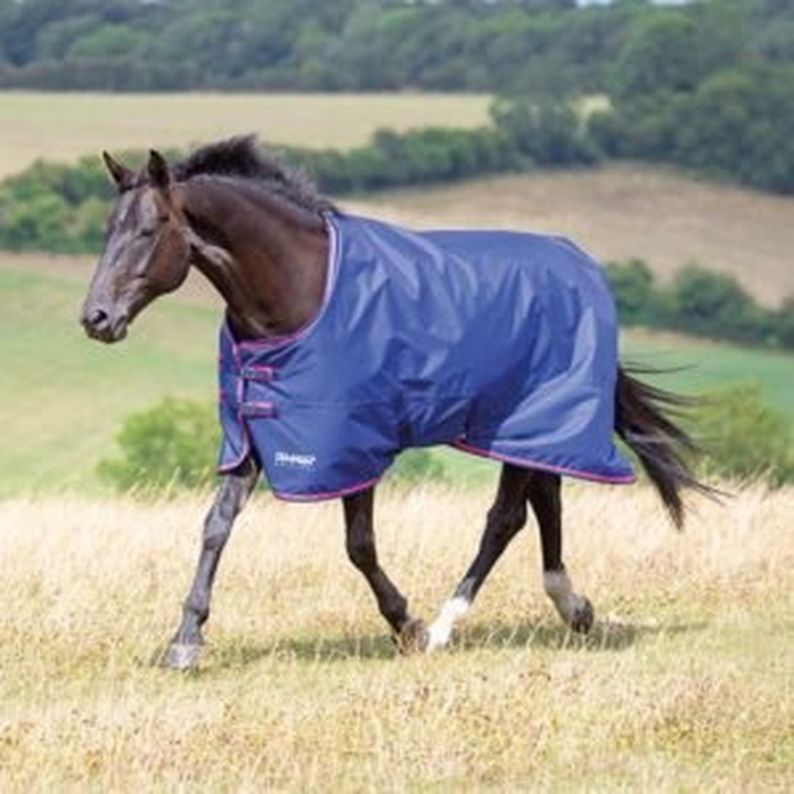 A quick needed waterproof rug.
Great option for layering during all temperatures.
A rug that can be used all year round.
Durable and long-lasting.
Breathable, moisture-free rug.
The Shires Tempest Original 100 Light Weight Standard Neck Turnout Rug is the perfect rug for those gloomy, rainy days throughout the milder spring and autumn weather. Also perfect for layering over stable rugs during damp weather.
100g Light Weight:
The Tempest Original Turnout Rug offers 100g polyfill making it a great option for those occasions you need to throw a waterproof rug over stable rugs in wet weather or when heavier weight rugs are too warm.
Advanced Fabric Technology:
Shires rugs are manufactured used ShireTex ® - an advanced technology designed to provide breathability with a tough and durable fabric. Constructed with a hydrophilic coating designed to reduce excess sweat and moisture for full comfort for your horse.
600D Ripstop:
The Tempest Original Rug offers durability with its 600 denier ripstop outer to reduce rips, tears and damage. A fantastic rug every horse owner needs for their rug-wardrobe!
WarmaRug Compatible:
During the colder winter temperatures, the Tempest Original is compatible to be used with Shires WarmaRug 100 Turnout Rug Liners. This feature allows you to cater your rug weight to the changing seasons by adding or removing liners depending on the weather. Rug liners are available in 100g and 200g and can be used under both turnout rugs and stable rugs.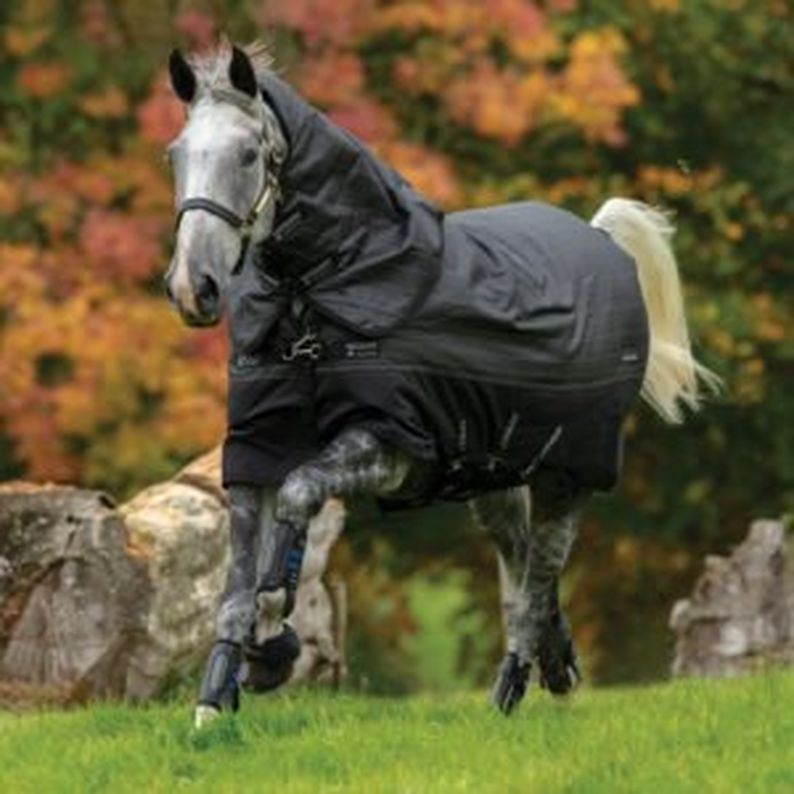 Ideal For:
Keeping your horse warm and seen during Winter months
Detach-A-Neck versatility
A durable and long-lasting rug.
Perfect for rug-wreckers.
The Horseware® Amigo® Bravo Turnout Rug is a great option if you're looking for an all-in-one and versatile turnout rug with features to cater for all horses needs and requirements.
1200D Ripstop Reflectech Plus:
The Amigo® Turnout Rug features an interwoven durable yarn to help protect from damage and wear and tear. The outer includes a technology innovative reflective yarn so you can see your horse through wet and dark weathers.
250g Medium Weight:
A great middle weight, fibrefill rug and hood perfect for turning your horse out during wet, cold and dark temperatures.
1200D Ripstop:
A highly durable rug with 1200D strong polyester which is completely waterproof and breathable.
V-Front Surefit Neck:
This feature is fantastic for allowing your horse to comfortable reach the grass without rubbing their chest on the rim of the rug. The V-Shape neck allows for free-range and movement for your horse during turnout.
Three Cross Surcingles:
The three cross surcingles are the straps used to keep the rug snug around the belly. The Amigo® Bravo Rug 3-cross surcingle offers a secure and snug fit to ensure the rug stays in position during turnout. The 3-cross surcingles are perfect for rug-wreckers and field-rollers.
Thermobonded Fibrefill:
The Amigo® Bravo Rug features Thermobonded Fibrefill for superior heat retention to ensure your horses natural warmth stays beneath the rug.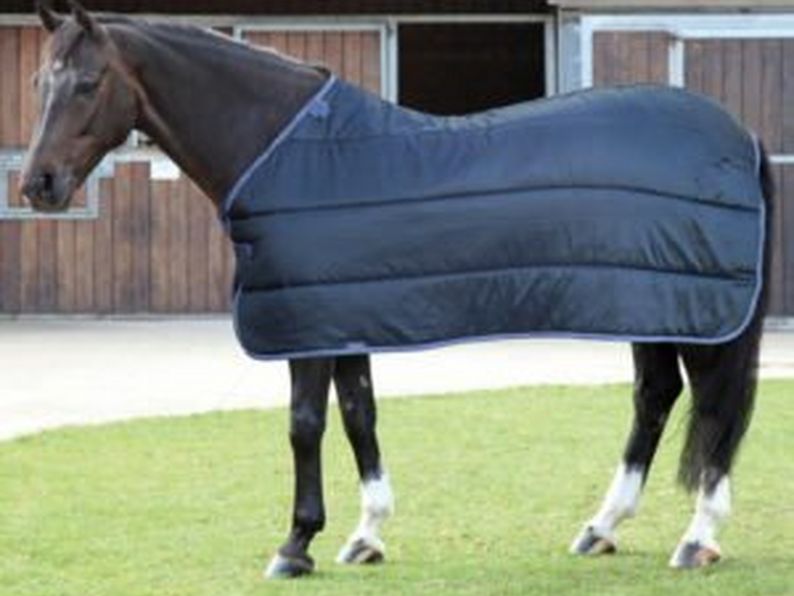 Ideal For:
Layering beneath rugs to add extra warmth.
Perfect for all year round.
Easy and secure touch close straps.
Compatible for stable and turnout rugs.
The Shires WarmaRug Thermal Layer offers an added layer of warmth for all seasons. Compatible for pairing with StormCheeta, Highlander Plus, Highlander Original, Tempest Plus and Tempest Original.
100g Thermal Liner:
The 100g polyfill offers a lightweight option to add to any other rug to add that little extra warmth. Pair with a medium weight rug to create a heavyweight warming rug for your horse during those cold nights in winter. A must-have rug accessory perfect for anyone's tack room.
We hope you found this article helpful and gave you an insight into rug technology and what each technology can offer your horse! If you have any further rug technology questions feel free to leave a comment below.
We know it isn't easy finding the perfect rug for our horses so if you are still yet to find the perfect stable and turnout rug don't worry! There will be a rug for every horse so feel free to look at more options here.