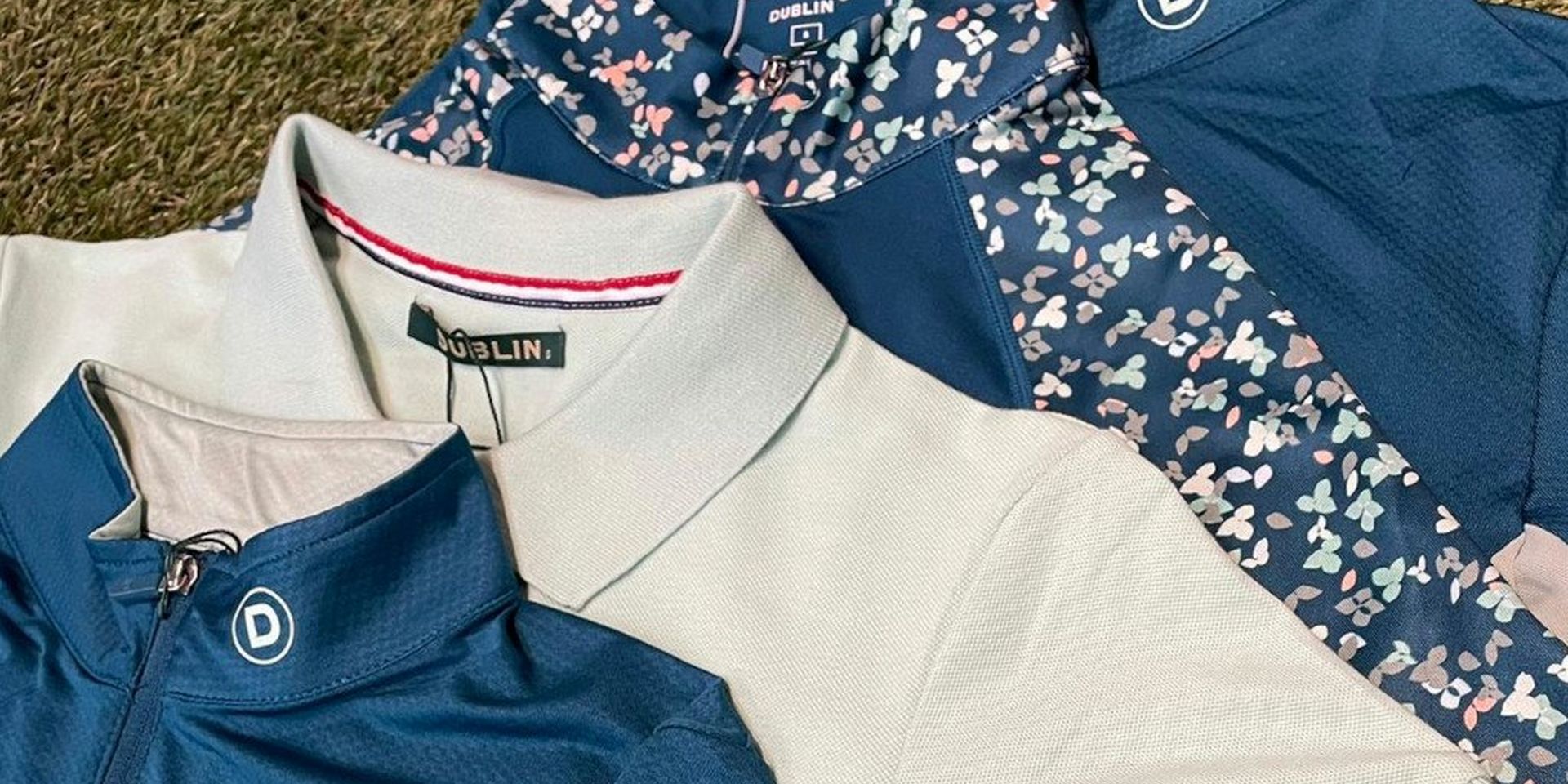 Here in the UK we get far too much rain! So, when the sun finally breaks through the clouds we all make a b-line for the great outdoors, eager to soak up some much anticipated vitamin D!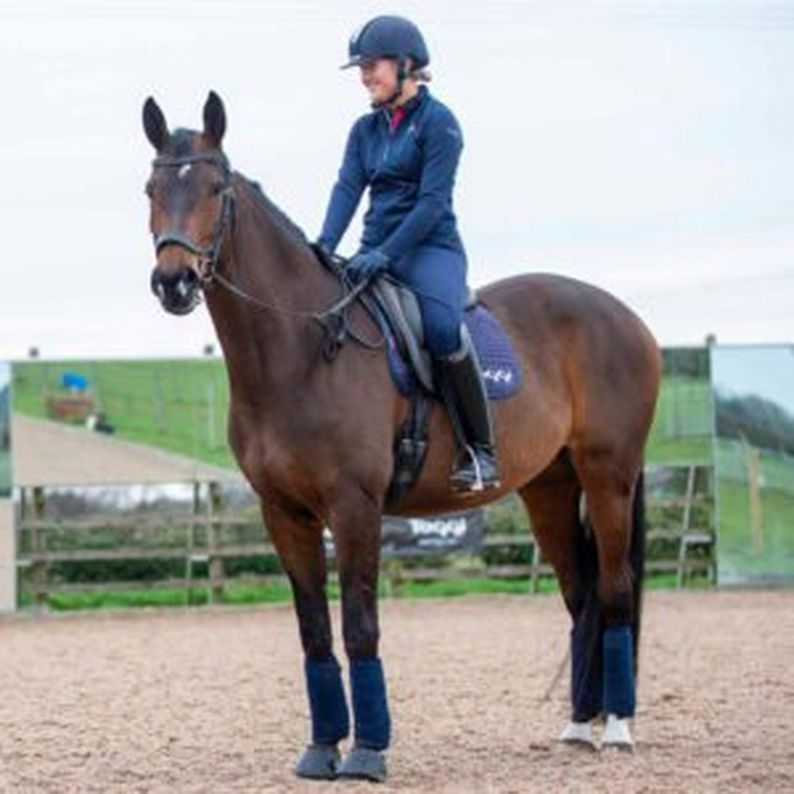 The problem is, we often forgo sun cream. Thankfully though, anywhere our skin's covered we're protected, right? After-all, we can't get a tan fully dressed! Sadly, it's not quite that simple! Of course, almost all clothing will provide some level of defence but it's not always as effective as you might think. So, here we're going to be looking at UPF & sun protection clothing, what it is, what's different about it and if it's worth investing in this Summer.
Sun Protection Clothing
UVA, UVB & UVC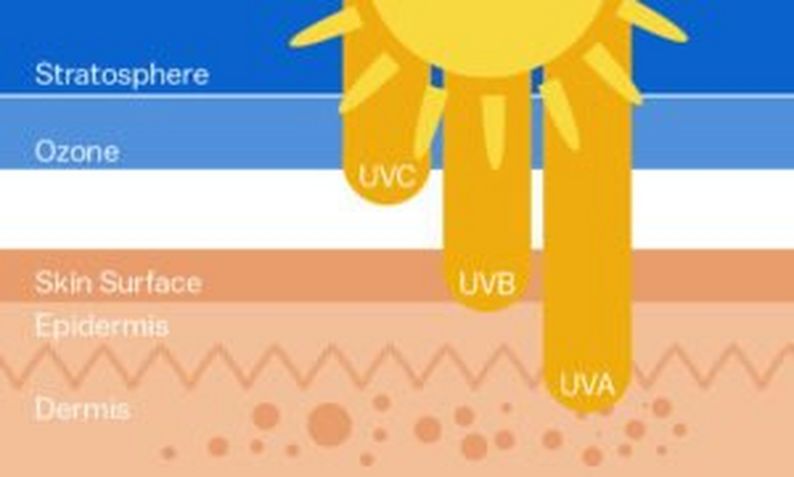 First things first, lets talk about radiation. The sun emits three main types of ultraviolet radiation, known as UVA, UVB & UVC. Though UVC is the most dangerous, it doesn't reach us. UVB is the one we're most conscious of. Linked to sunburn, we can easily see the consequences after just a few hours. UVA damage isn't so quickly visible. However, it's associated with premature skin aging. In truth, we'd all like to avoid both of these things and even more important to consider, they're both linked to skin cancer. Source: Glasses Direct.
SPF vs UPF
These day's we're all pretty clued up when it comes to Sun Protection Factor, also known as SPF. This is the measurement used on sun creams. It tells us how much longer our skin would take to redden in response to UVB when using the product. Interestingly, it doesn't take into account UVA at all! Something you may not have heard of before is UPF or Ultraviolet Protection Factor. This applies only to clothing and textiles. It's there to give you a rough idea of what percentage of those damaging UVA and UVB rays are able to penetrate the clothes you're wearing and reach your skin.
Protection Levels:
There's loads of things that can influence the level of protection your clothing offers:
Fabric:
Have you ever put your hand behind a garment and clearly been able to see it? How much we can see-through a fabric can give us a good indication of how protective it is. Sheer and mesh fabrics are often loosely woven, allowing lots of UV to penetrate. Heavier fabrics like denim or canvas often have a closer weave, offering better protection.
Colour:
When we think of staying cool, we often turn to light colours. Interestingly though, it's not always the best idea! Darker and brighter colours are actually better at absorbing UV rays and stopping them in their tracks.
Fit:
Generally, loose fitting garments provide better UV protection. When you stretch fabric, there's really no more of it than when you began. Instead, we're creating little gaps. These decrease the integrity of the material, giving UV a way in.
Treatment:
Most outdoor wear isn't made using loose fitting black denim! Technical sportswear is usually treated. Long lasting, wash resistant additives and coatings are used to improve the natural sun protection properties of lightweight fabrics. These are ideal for out and about during the summer months.
| | | |
| --- | --- | --- |
| UPF Rating | Protection | UV Blocked |
| 15-20 | Good | 93.3%+ |
| 25-35 | Very good | 96.0 – 97.4%+ |
| 40-45 | Excellent | 97.5%+ |
| 50+ | Highest | 98%+ |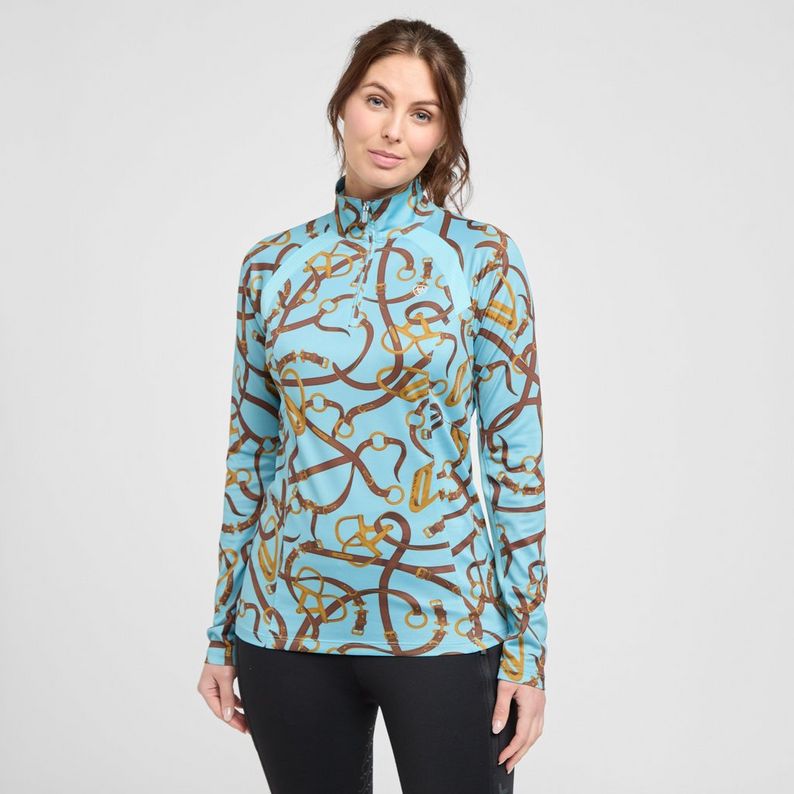 Ariat Ladies Sunstopper 2.0 1/4 Zip Baselayer Milky Blue Bridle
£33.15 £45.00
Lightweight, wicking pique knit fabric.
Stand up collar.
Breathable mesh panelling.
Up to UPF 40.
Shop now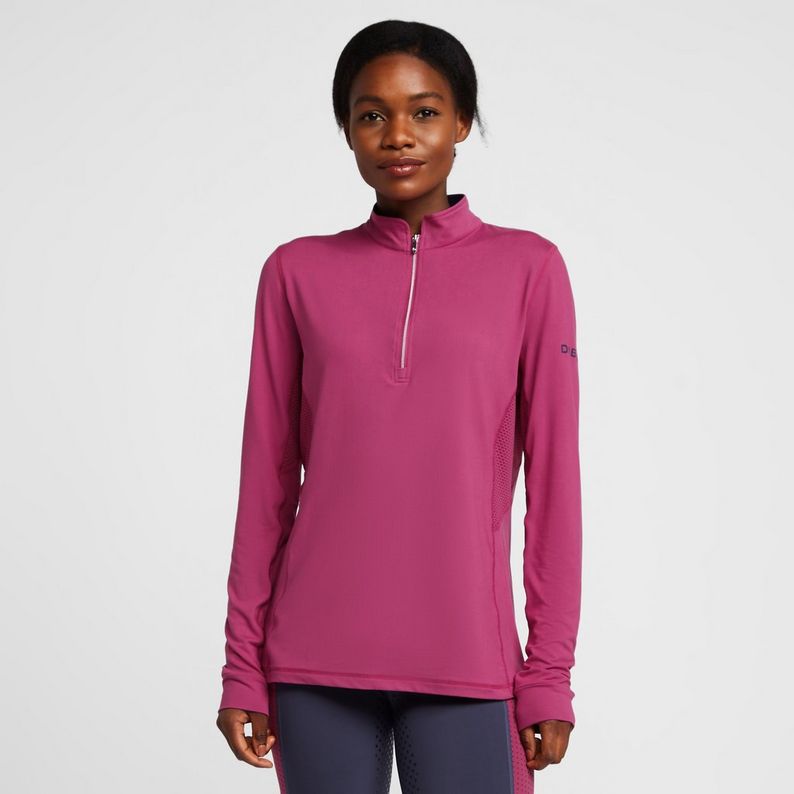 Dublin Womens Kylee Long Sleeve Top II Red Violet
£29.99 £39.99
Two-way-stretch peached jersey fabric.
Stand up 1/4 zip collar.
Mesh panelling.
UPF 50.
Shop now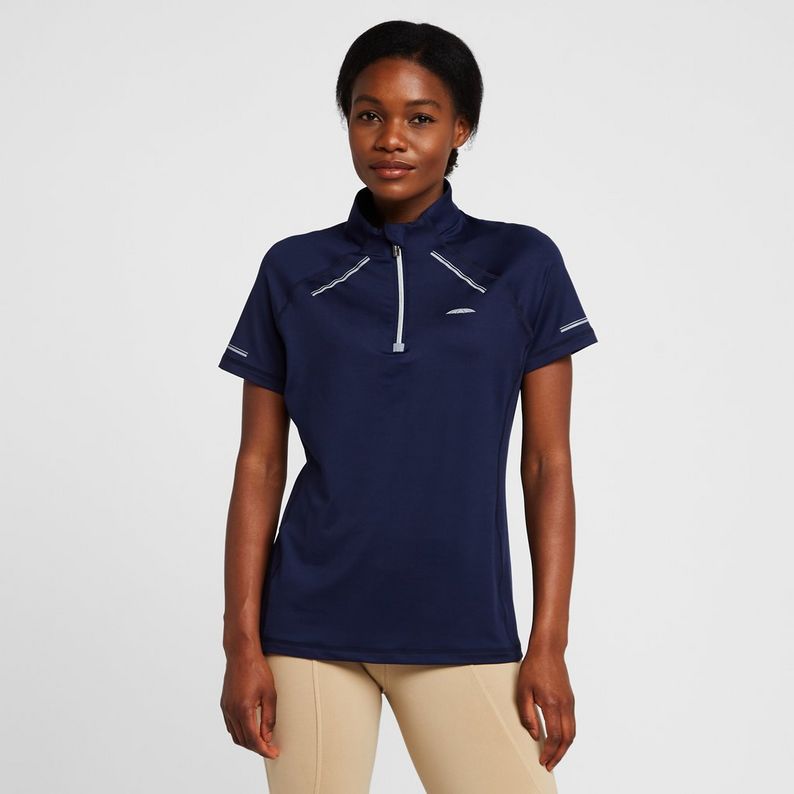 WeatherBeeta Ladies Victoria Premium Short Sleeve Top Navy
£35.99 £46.99
Stretch nylon peached fabric.
Zip down collar.
UPF50+ protection.
Shop now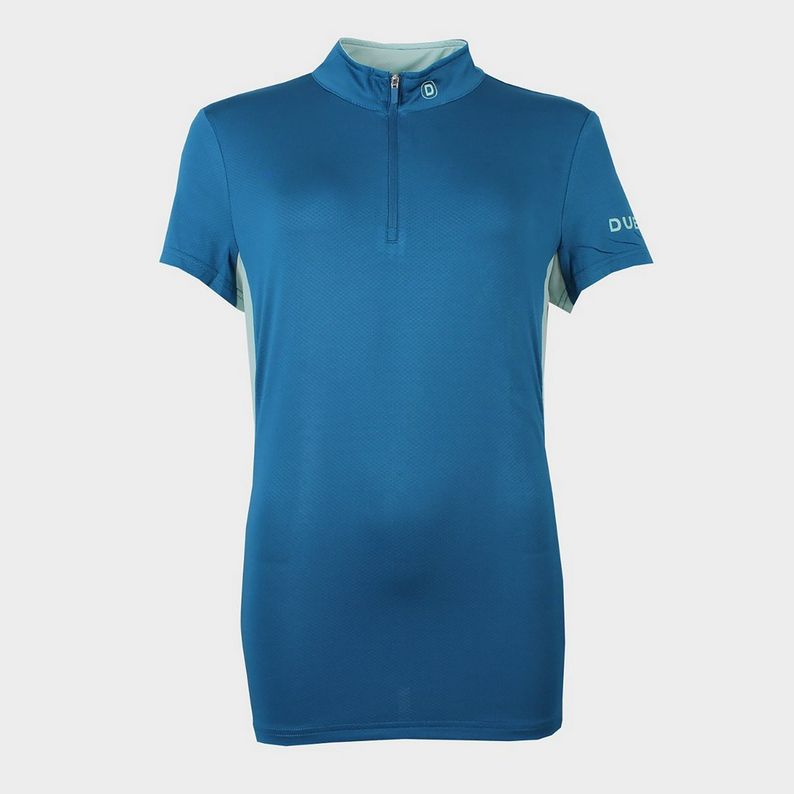 Dublin Ladies Airflow CDT Short Sleeve Tech Top Blue Lagoon
£14.99 £24.99
Wicking and breathable.
Mesh panelling.
Stand up 1/4 zip collar.
UPF 50.
Shop now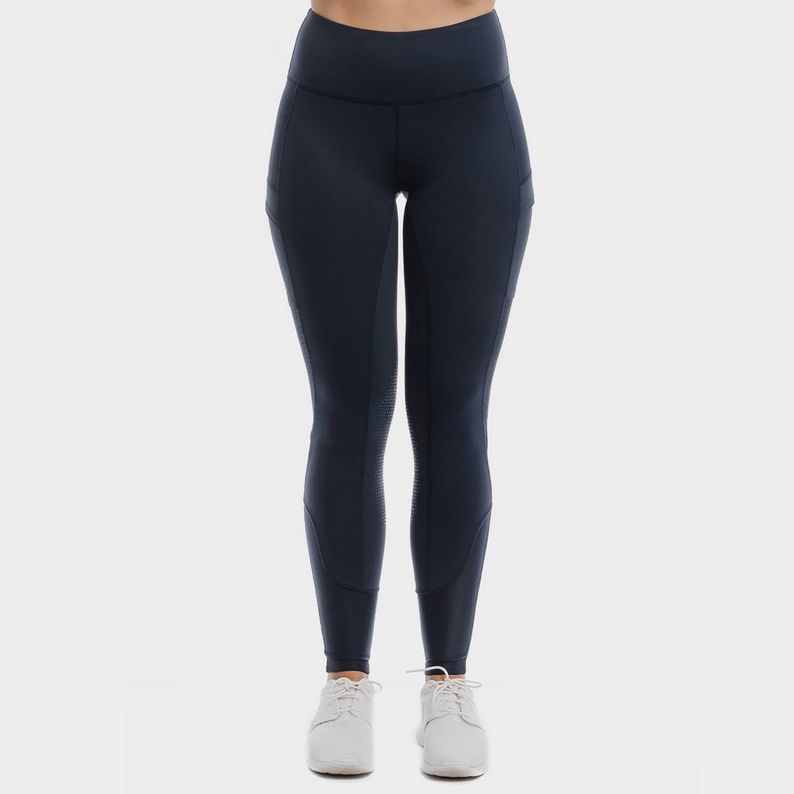 Horseware Ladies Silicone Grip Riding Tights Dark Navy
£71.50 £79.95
Lightweight, breathable and wicking.
Cool mesh panelling.
Silicone grip knee patches.
Side pocket.
UPF 30.
Shop now
You can shop all of the products in this blog and many more at www.naylors.com or in-store. Don't forget, if you make a purchase share your pictures with us in the comments or include #NaylorsSnapAndShare on your social posts for the chance to win a Naylors gift card!