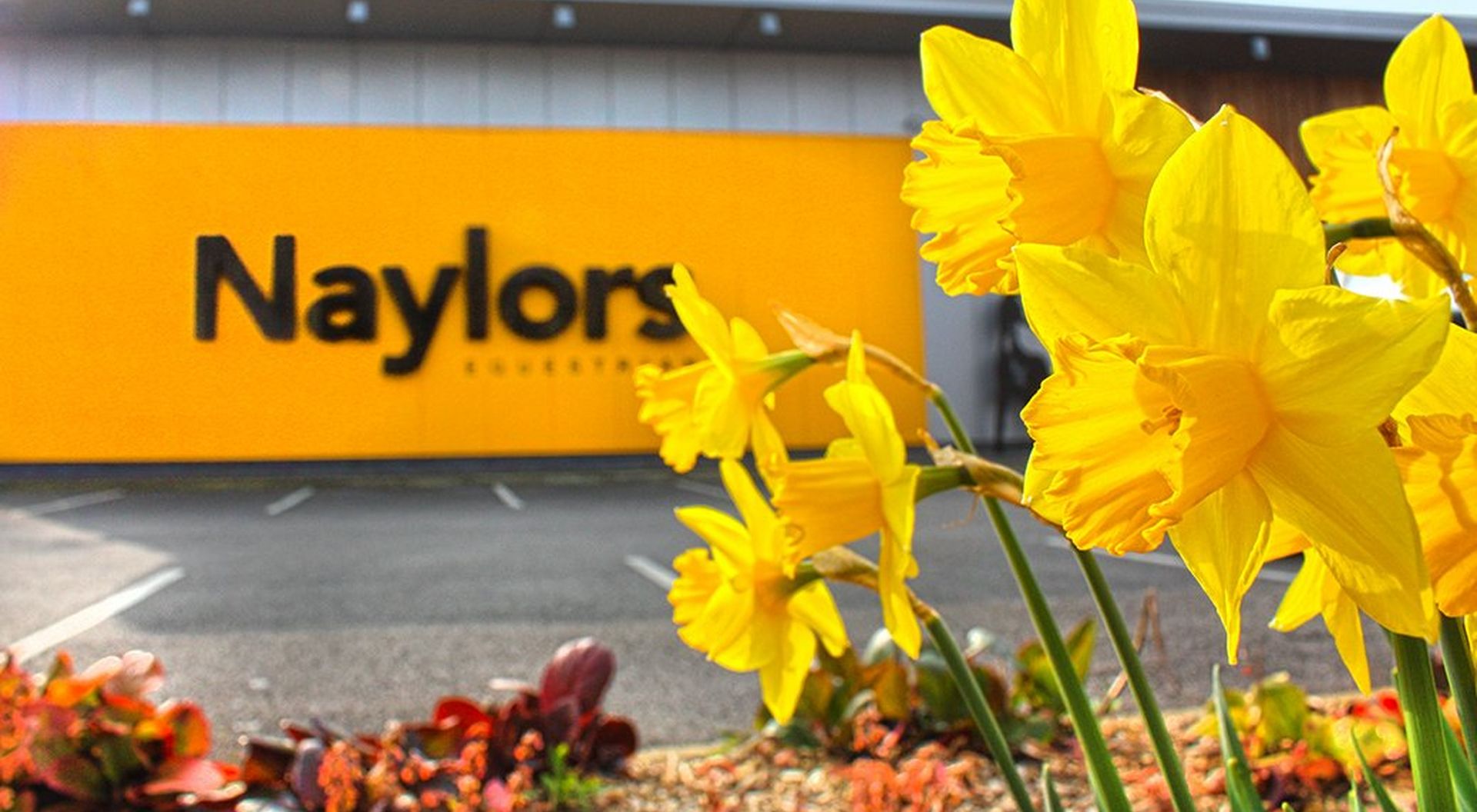 Our Top 15 Reasons Why Every Equestrian Or Country Enthusiast Needs To Visit Naylors Superstore
We've pulled together some of the reasons why anyone with an equestrian passion or a love of spending time outdoors in the country really should visit our Naylors Superstore based in Rochdale, Lancashire. Let's take a look and see if you can resist a shopping spree.
◊ We're Your One-Stop Shop for Everything Equestrian & Country
We have everything you could need all in one place. Need to grab some new tack for your horse and also in need of a new coat for walking the dog? There's no need to make two trips thanks to our country and equestrian departments. We're not all about horses, we have a large collection of country clothing and accessories from top brands such as Barbour, Joules and Dubarry.
◊ Easily Accessible and Hard to Miss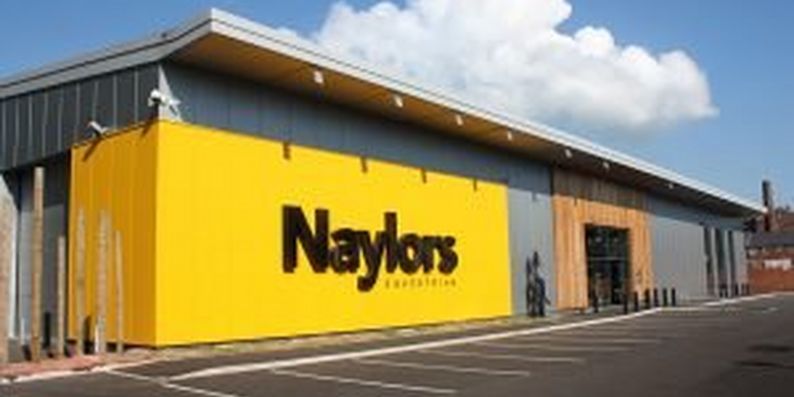 The Naylors Superstore sits just 3 miles from junction 20 of the M62 making it really easy to get to even from afar. The easiest way to find us is to simply pop the postcode OL11 5BT into your sat-nav or phone. You certainly won't be able to drive past us by mistake, just keep an eye out for our large yellow Naylors sign.
◊ Open 7 Days a Week
We know life doesn't often give you a day off so we're here and ready to help every day of the week. We are open Monday-Saturday 9am- 5.30pm and Sundays 11am-5pm. This means you can fit your visits around your busy schedule. If you're ever short on time, be sure to ask our staff in-store for help on finding exactly what you need.
◊ Huge 15,000 sq ft of Shopping Space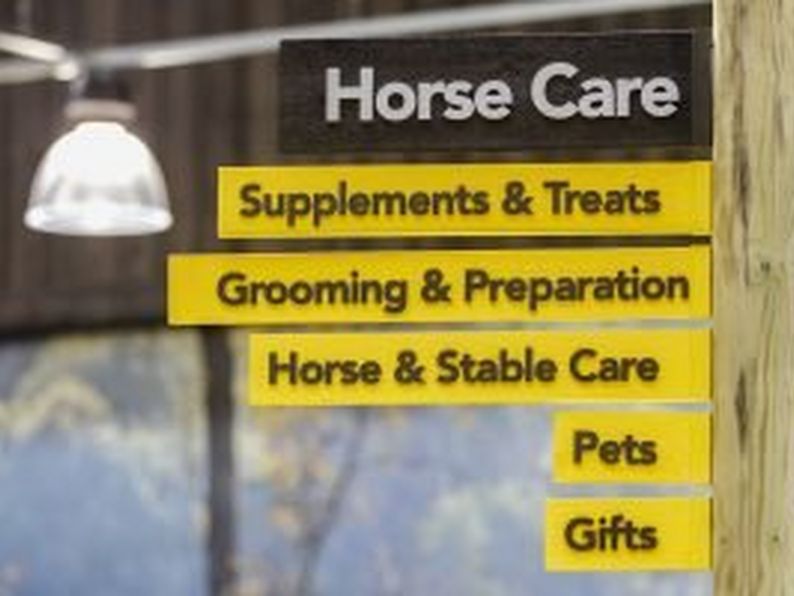 Shopping at Naylors doesn't feel like a chore. With plenty of space and a huge range of stock it is an equestrian store that you'll want to spend all day browsing. That being said we don't want you to find it daunting so we have clear signage and staff on hand to help you find what you need. If you are purchasing heavy or large items then we have trolleys on hand to help.
◊ Events, Competitions and Offers Available In-Store Only
We run in-store events across the year which often include special offers, free gifts and competitions that you won't find online. Keep an eye on our blog, in-store flyers and our email newsletter to hear about upcoming events and offers.
◊ Free Car Parking and Space for Horse Boxes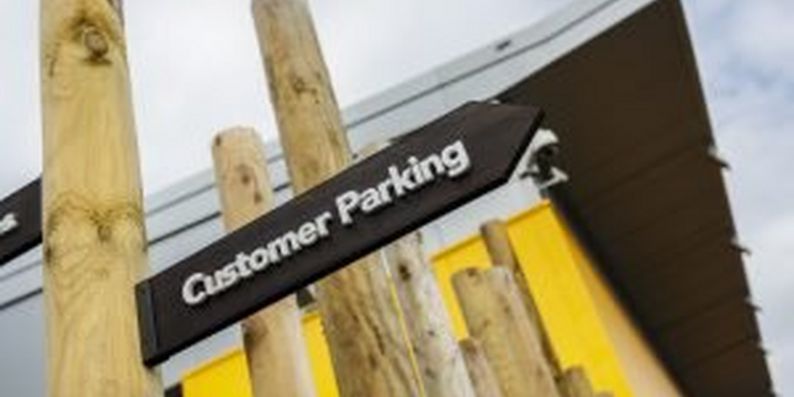 We have ample parking which is completely free to use. We even have room for larger vehicles such as horse boxes and vans should you need it.
◊ Trained and Qualified Staff, Happy to Help
Our staff members receive regular training across a whole range of products. The training is run by brand experts. Whether you're in need of a new rug or you want some advise on horse supplements someone will be on hand to help. Most of our staff ride or are horse owners themselves so they can use their own experience alongside their training to make appropriate product suggestions.
◊ Free Hat and Body Protector Fittings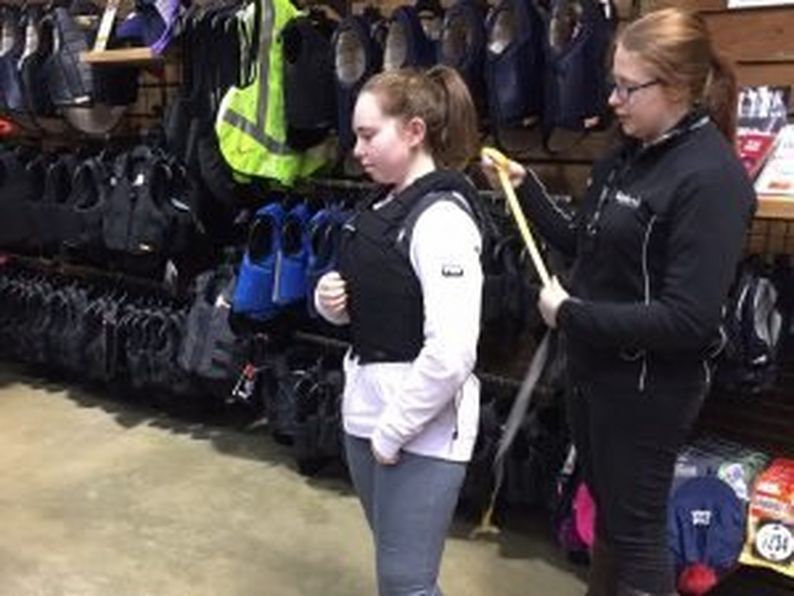 Our staff are trained by industry experts in fitting a range of riding hats and body protectors. Our fitting service is free and our staff will be happy to take the time to help you find your perfect hat or body protector. We have hats suited to a range of disciplines and personal tastes and body protectors and air jackets perfect for a range of needs.
◊ Click and Collect from Store
Do you live locally and don't want to pay delivery charges? Click and collect is the perfect option if you have found exactly what you want online. Simply check out on the website and select click and collect as your delivery option. Then once you receive confirmation that your order is ready, head to the store where a member of staff will be able to find it ready and waiting for you.
◊ Relax and Watch TV Whilst Enjoying our Free Coffee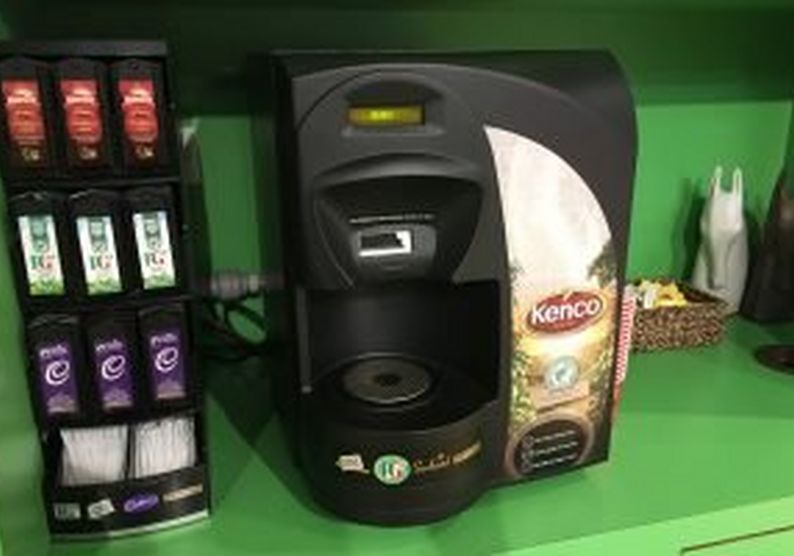 We want your shopping experience to be as stress free as possible and so we invite you to put your feet up and relax. The seating area is ideal for having a rest, enjoying our free hot drinks and watching some equestrian themed tv shows too.
◊ Loyalty Card Scheme
Visit the Naylors superstore often? We don't blame you! We love to reward our customers and one way in which we do so is through our loyalty card scheme. Ask in-store about receiving one because for every £25 you spend in-store you can get a stamp. Once you reach 20 stamps you can have 10% off your next purchase.
◊ Large Footwear Department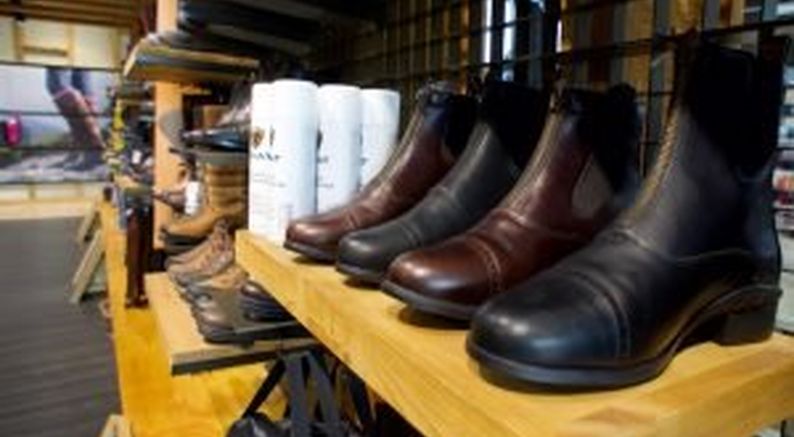 We stock a large range of footwear for women, men and children. From riding boots to country boots, wellies to casual footwear, we have something for everyone. Our staff receive training from top brands which helps them advise you on which footwear is suitable for your needs and help you find the correct fit.
◊ Saddles Available In-Store
If you are in need of a new saddle but want to see it in person before committing any money towards it then we can help. We have a range of saddles available to suit most horses. A member of staff can help to advise you and you can even have a sit on them too. We of course have a huge collection of other tack in-store to go with your new saddle.
◊ Huge Range of Horse Rugs on Display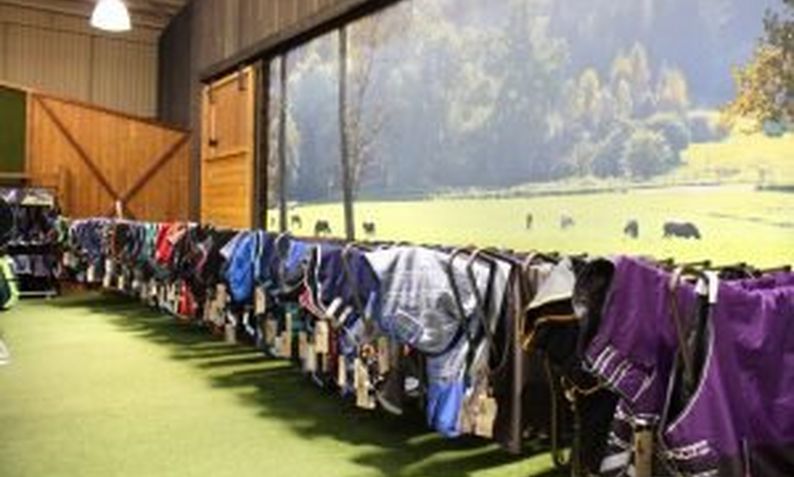 We have a large display of horse rugs so that you can take a close look, have a feel, and see how they would look on your horse as apposed to folded in the packaging. We stock a large selection from top brands such as WeatherBeeta, Horseware, Shires, LeMieux and more. We also have you covered for any occasion from heavyweight rugs through to fly rugs.
◊ Range of Pet Products Including Toys, Beds and Accessories
Here at Naylors we don't just cater for horses. We also stock products for dogs, cats and even wild birds! Treat your furry family members to treats, a cosy new bed, some new toys or a new collar and lead. We also have some fantastic dog coats perfect for British weather.
These are just 15 of the reasons why you should come and pay us a visit but there are so many more we could have mentioned. Shopping at the Naylors Superstore is an experience that you simply have to come and try for yourself. We must warn you though, once you come you won't want to leave!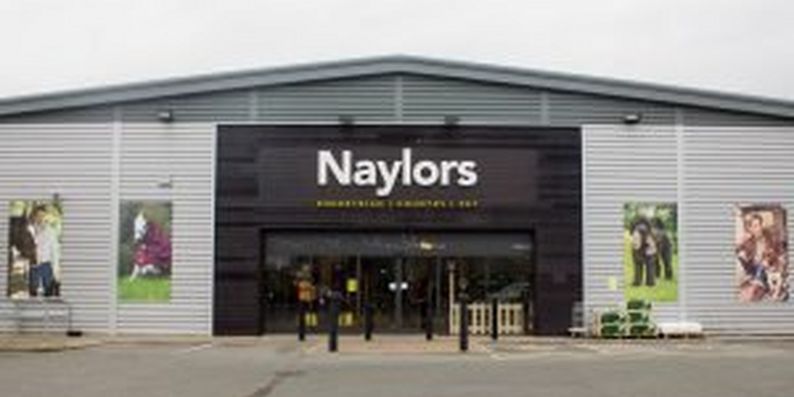 If Rochdale not easily accessible to you we also have a store in Nantwich, Cheshire. Find out all about our Cheshire store in our dedicated blog post by clicking the button below.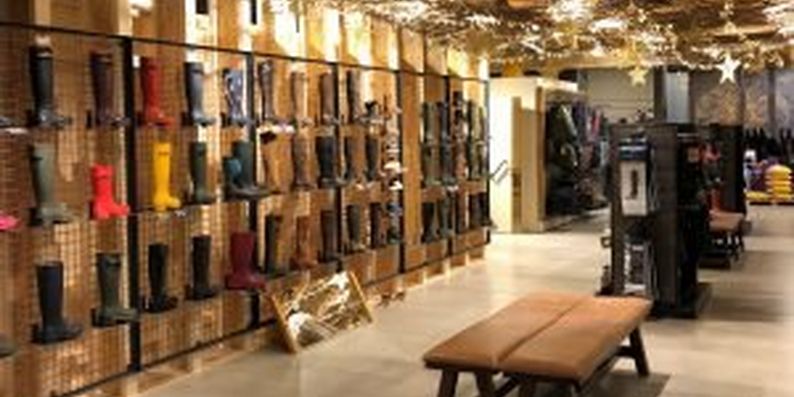 We now also have a third Naylors store based in Cannock, Staffordshire. This is our newest store and is definitely worth a visit. Find out more using the button below