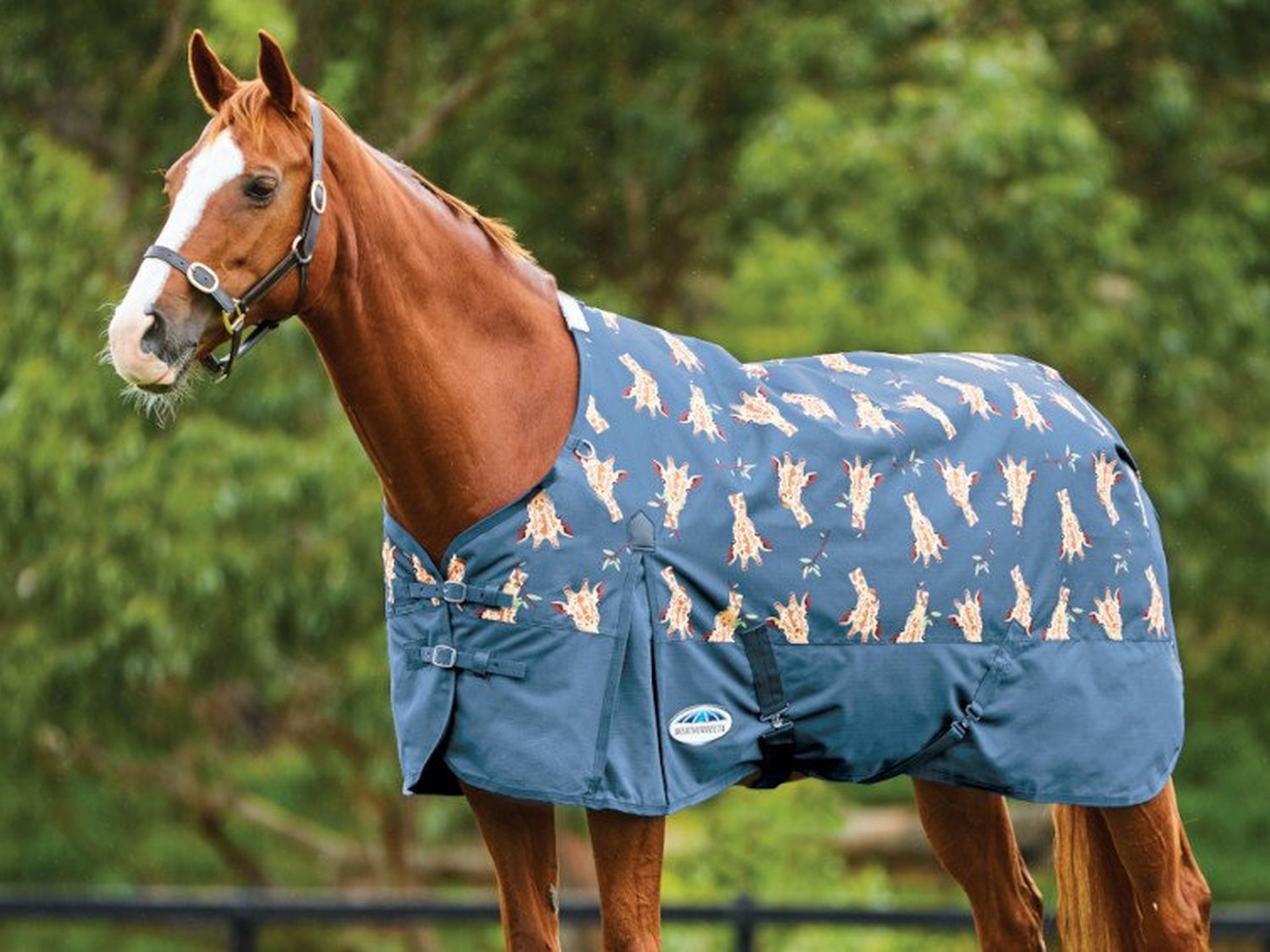 Otters are so last season! Over the years we've seen WeatherBeeta rugs adorned with perfect Penguins, fabulous Foxes, lovely Llamas' and so many more cute characters, so it's fair to say living up to our expectations may be a very tall order! But one things for sure… If any animal is up to the challenge, it's this one! The brand new WeatherBeeta Spring/Summer 2021 collection has now arrived at Naylors, what are you waiting for, take a look!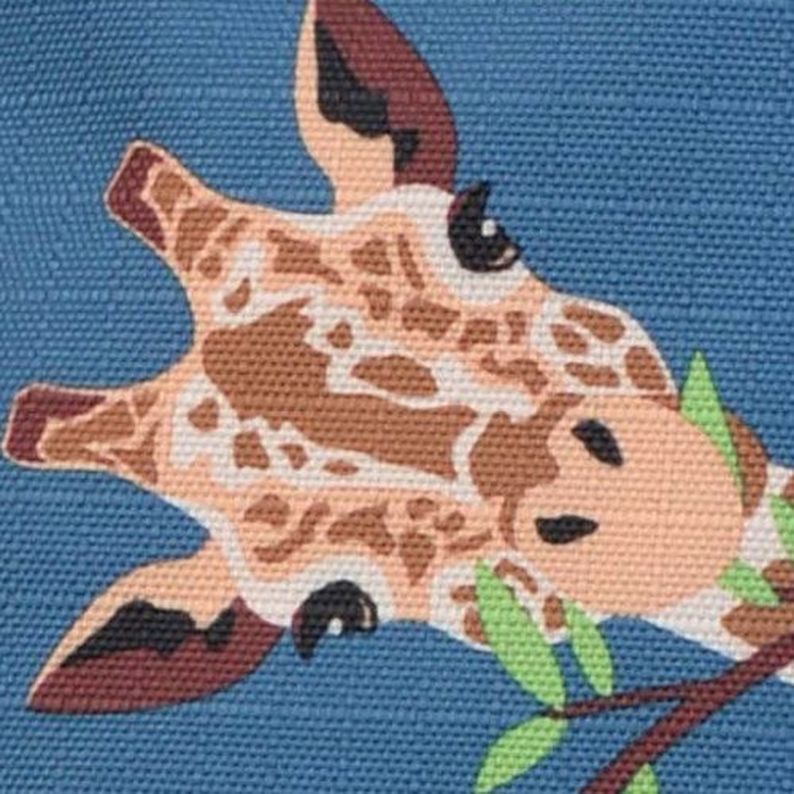 The Big Reveal - Meet The Range
Drum roll please...
You guessed it, this seasons WeatherBeeta Print collection will feature GIRAFFES!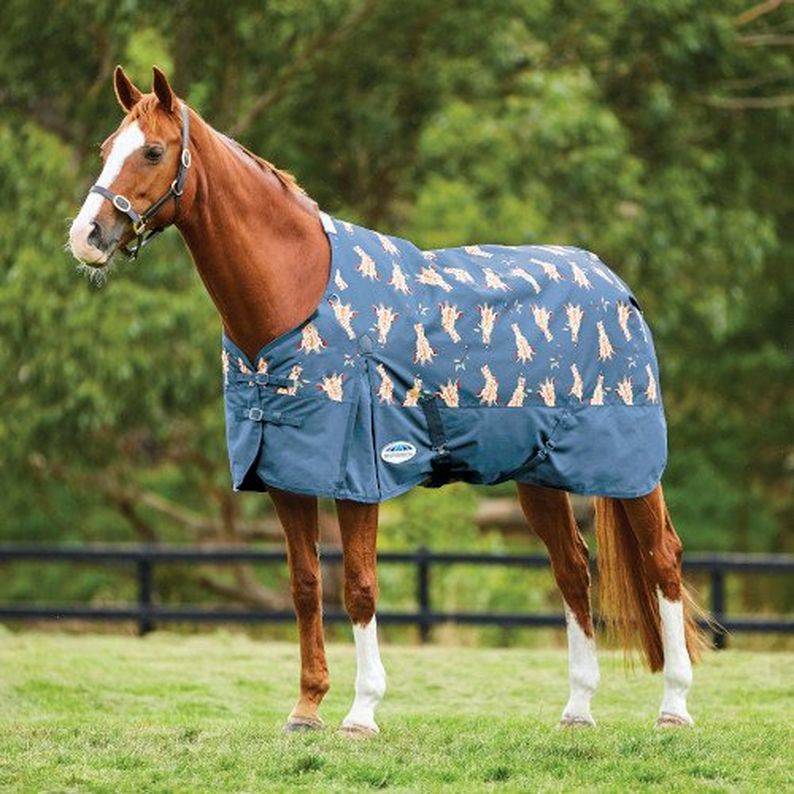 WeatherBeeta ComFiTec Essential 0g Turnout Rug
RRP £80.99
Whoever said simple couldn't be stylish must have missed the memo about this one! Designed to keep your horse dry and comfortable, the WeatherBeeta ComFiTec Essential 0g Turnout Rug offers a 600D waterproof and breathable Giraffe print outer fabric, coat polishing 210T Oxford Polyester lining, 100% Boa fleece cushioning at the withers, large shoulder gussets, twin buckle chest fastenings, twin surcingles and twin removable leg straps.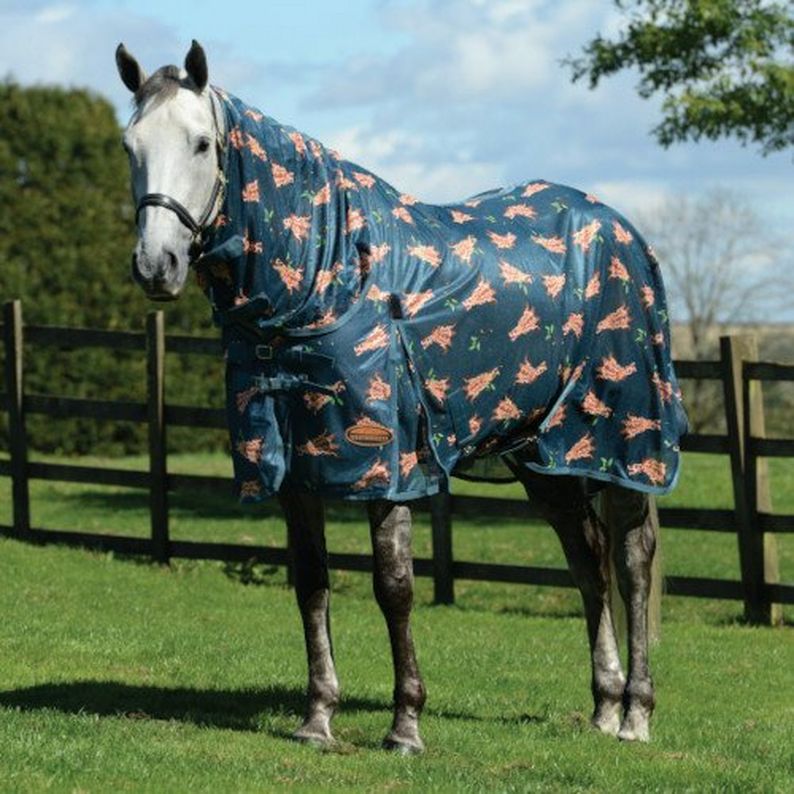 WeatherBeeta ComFiTec Essential Mesh II Fly Rug
RRP £58.50
Looking for the ultimate sun shield and fly fighter? Perfect for the Spring/Summer months the Essential Mesh II Combo Neck Fly Rug in Giraffe blocks up to 65% of UV rays and provides protection against pesky biting insects. Features include twin adjustable front buckles, large traditional side gussets, low cross surcingles, a large tail flap and removable leg straps.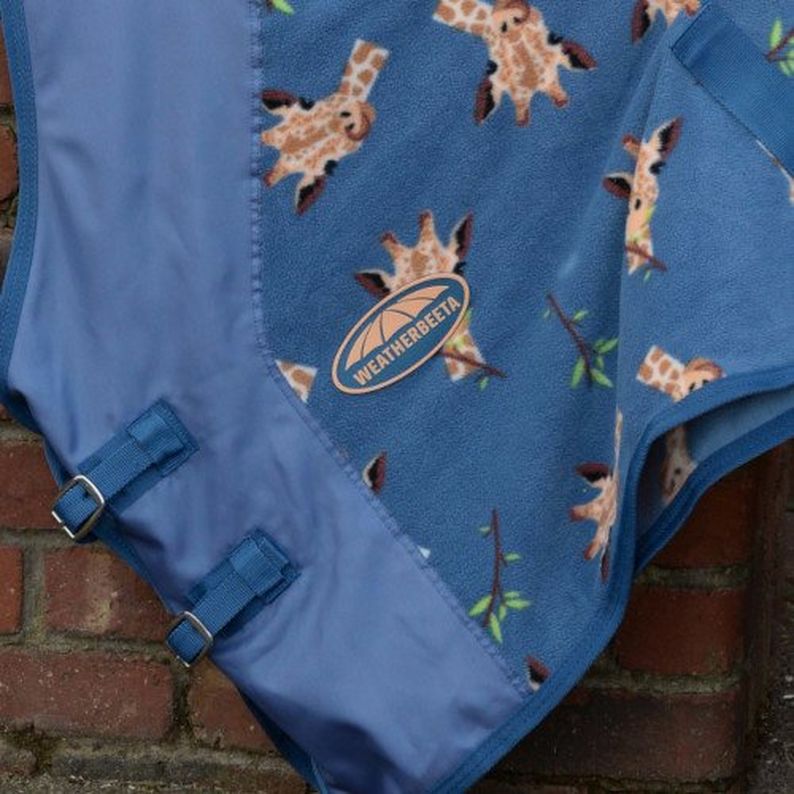 WeatherBeeta Giraffe Fleece Standard Neck Cooler
RRP £49.99
Pretty and practical the WeatherBeeta Standard Neck Cooler is made using a lightweight and warming fleece fabric with anti-rub nylon shoulders. Perfect for wicking away moisture to keep your horse dry and comfortable, it's designed for use after a hard days work, a bath or whilst travelling. Basic but brilliant, it features low cross surcingles, adjustable twin chest straps and a tail cord.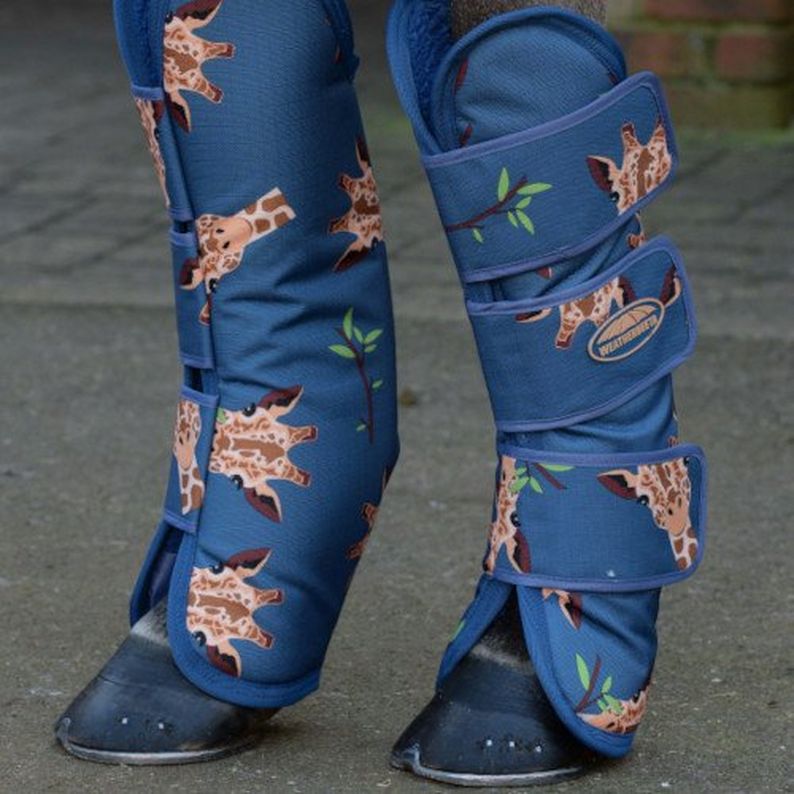 WeatherBeeta Giraffe 1200D Wide Tab Travel Boots
From £58.50
Whether you're off to a show, fun ride or the vets, keep your horses legs protected whilst travelling with WeatherBeeta Wide Tab Long Travel Boots! Strong and tough, the outer is a 1200 denier shell to ensure they can withstand even the most difficult journeys. Comfortable to wear, the soft 100% Boa fleece lining provides shock absorption and prevents rubbing. Safe and secure, the 3 touch tape closures help to prevent slipping and twisting.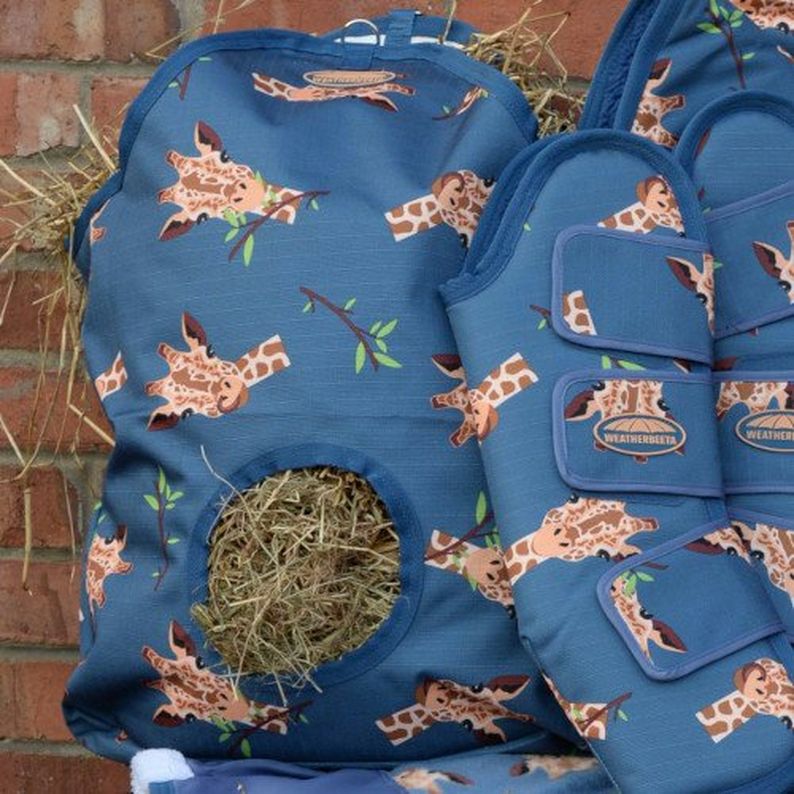 WeatherBeeta Giraffe Hay Bag
RRP £13.50
Complete the set! Perfect for smaller appetites, light snacking or whilst travelling, the WeatherBeeta Hay Bag helps reduce waste and mess, offering a single large hole for nibbling at hay or haylage. Easy to fill and hang it features 2 sturdy metal D-ring hoops. Height is 73cm, the base is approximately 42cm wide x 15cm deep (opened up).
It's on our wish list! Are you looking forward to getting your hands on the latest WeatherBeeta print collection? If you're as excited as we are head over to our website to get yours!