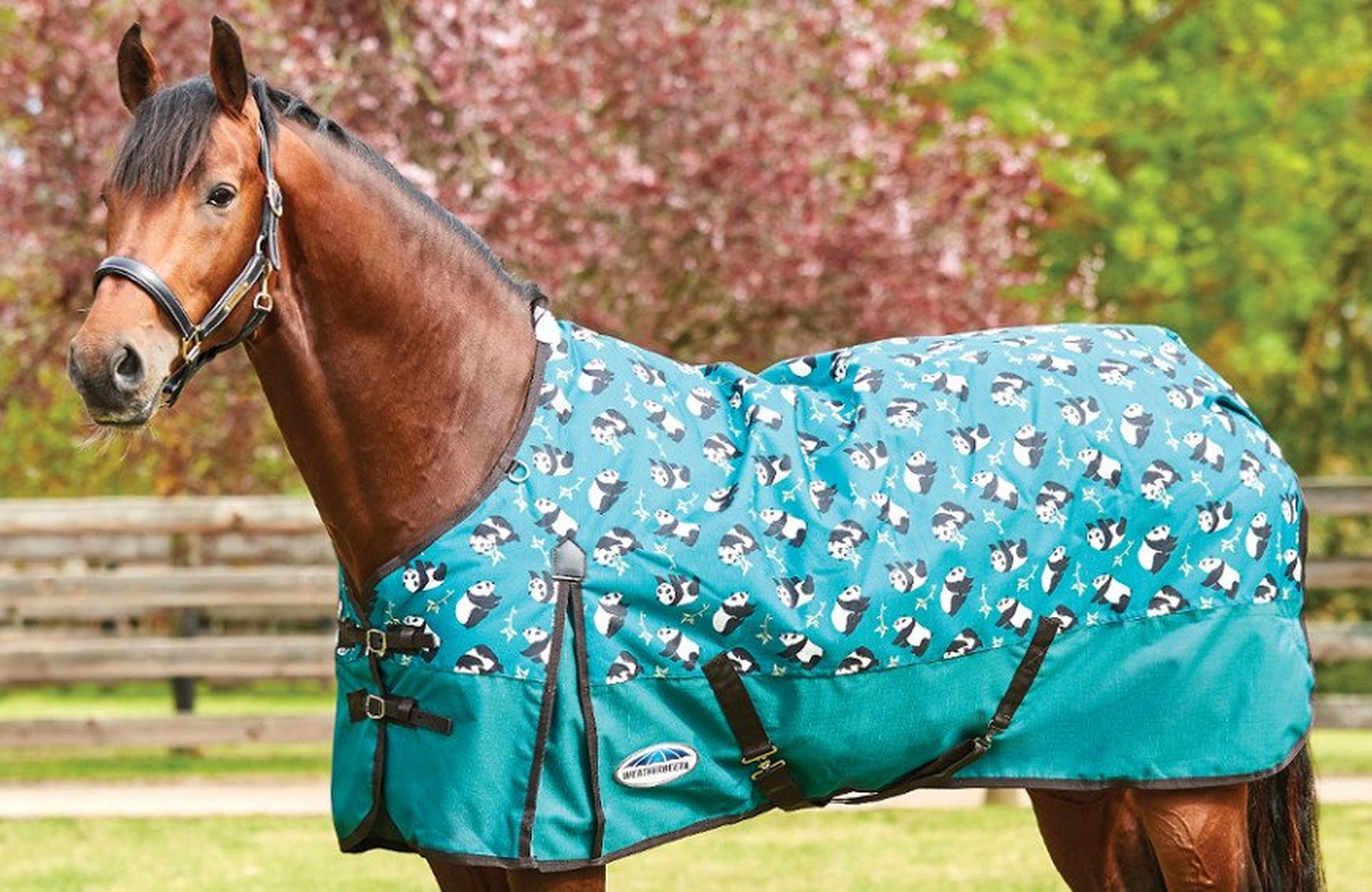 The Ultimate WeatherBeeta Rug Guide
On the hunt for a new rug for your horse? If you are, then we're sure you know choosing the correct one can be a real hassle! Don't worry though, we've got your back. We've been hard at work putting together the ultimate WeatherBeeta rug buying guide, the perfect tool to help you pick the next addition to your horse's wardrobe.
Meet The ComFiTec Range
ComFiTec Ultra
ComFiTec Ultra – ComFiTec Ultra rugs offer your horse the ultimate in comfort, fit and durability, providing WeatherBeeta's highest level of protection.

ComFiTec Premier
ComFiTec Premier – ComFiTec Premier rugs offer premium quality, created for superior comfort and fit.

ComFiTec Plus
ComFiTec Plus – ComFiTec Plus rugs are comfortable, durable and great value for money.

ComFiTec Essential
ComFiTec Essential – ComFiTec Essential rugs are great quality and incredible value for money.

How rug friendly is your horse?
If you're not familiar with WeatherBeeta rugs that question might sound a bit odd, Stick with us though! WeatherBeeta appreciate that no two horses are the same when it comes to rugs. Some like to put their rug to the test, while others just appreciate being warm and dry! WeatherBeeta have three different horse classifications; houdini, wrecker and friendly. Take a look at these videos to see which of these best describes your horse:
Houdini
Wrecker
Friendly
Which ComFiTec is suitable for which horse type?
Once you have a better idea which type of horse you have finding the perfect WeatherBeeta Rug is a much less daunting task! Each ComFiTec type is designed with different requirements in mind, take a look at the guide below: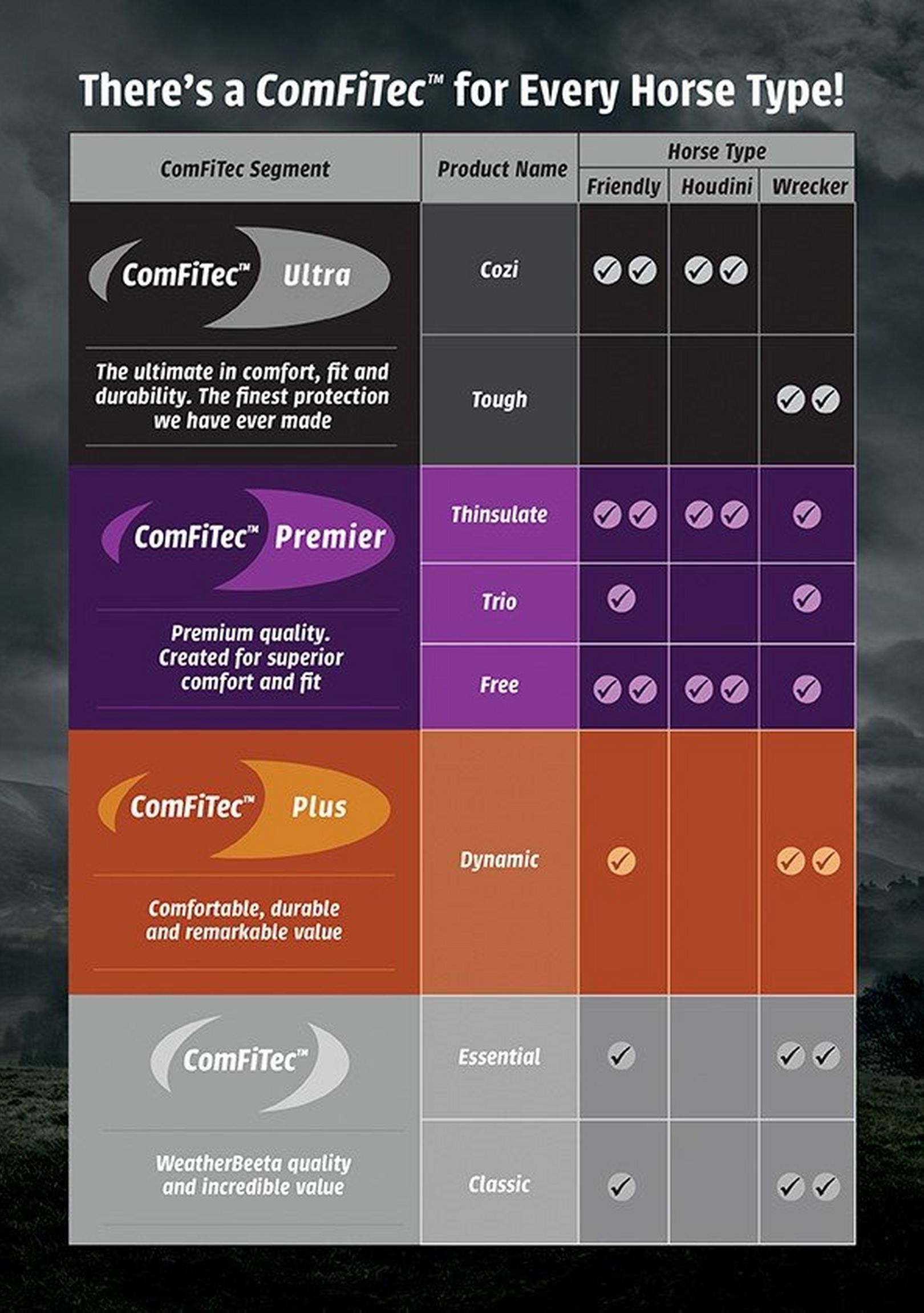 Top Tip: When shopping for your new WeatherBeeta rug on the Naylors website keep an eye out for the 'ideal for…' icon,. This will tell you if a rug is suitable for your type of horse!
The Perfect Fit
To fit your horse for their new WeatherBeeta rug stand them square and measure from the middle of their chest to the end of their rump.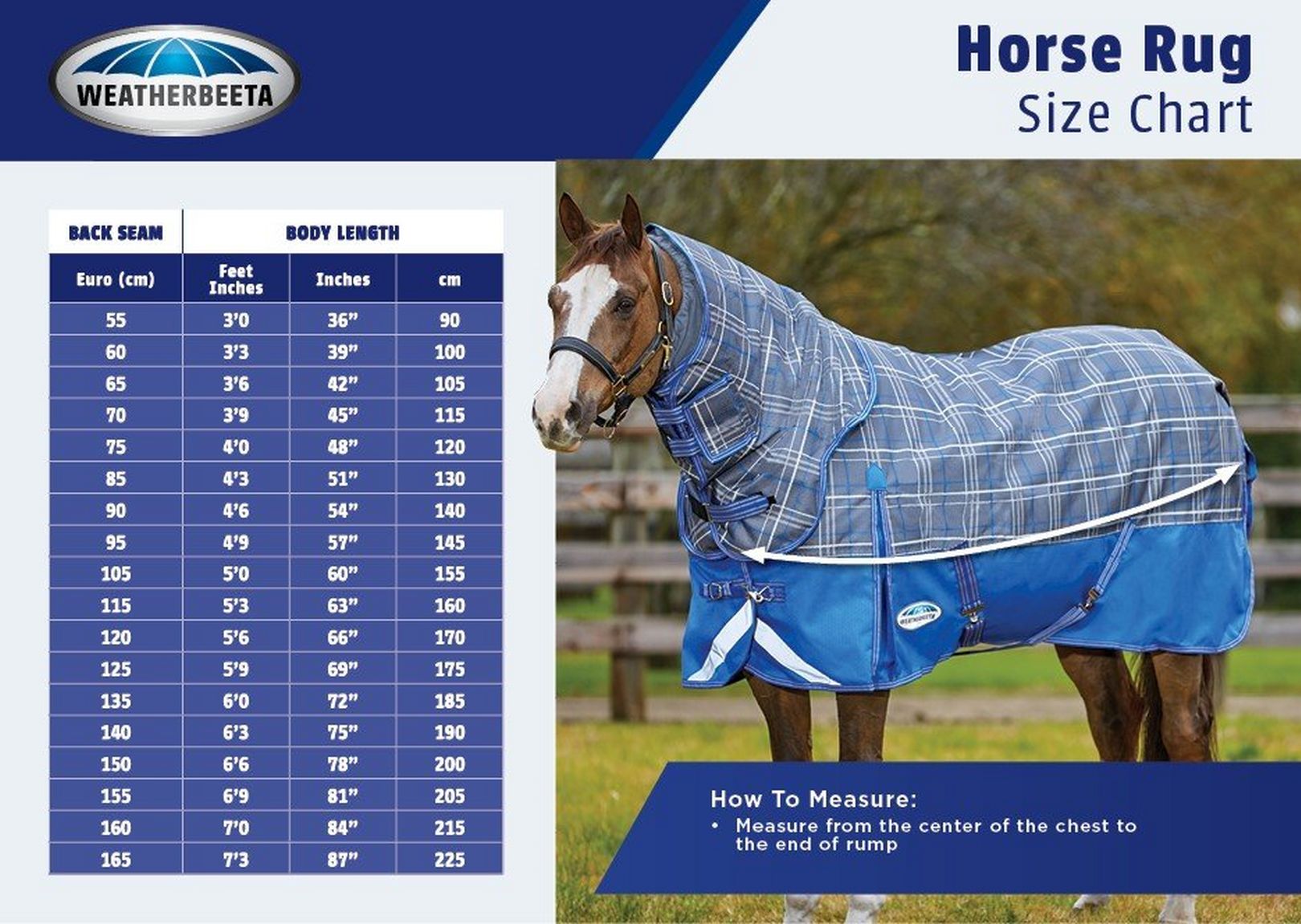 During the Winter months a neck cover/rug is a great way to keep your horse extra toasty and warm. The size that your horse needs is determined by their rug size.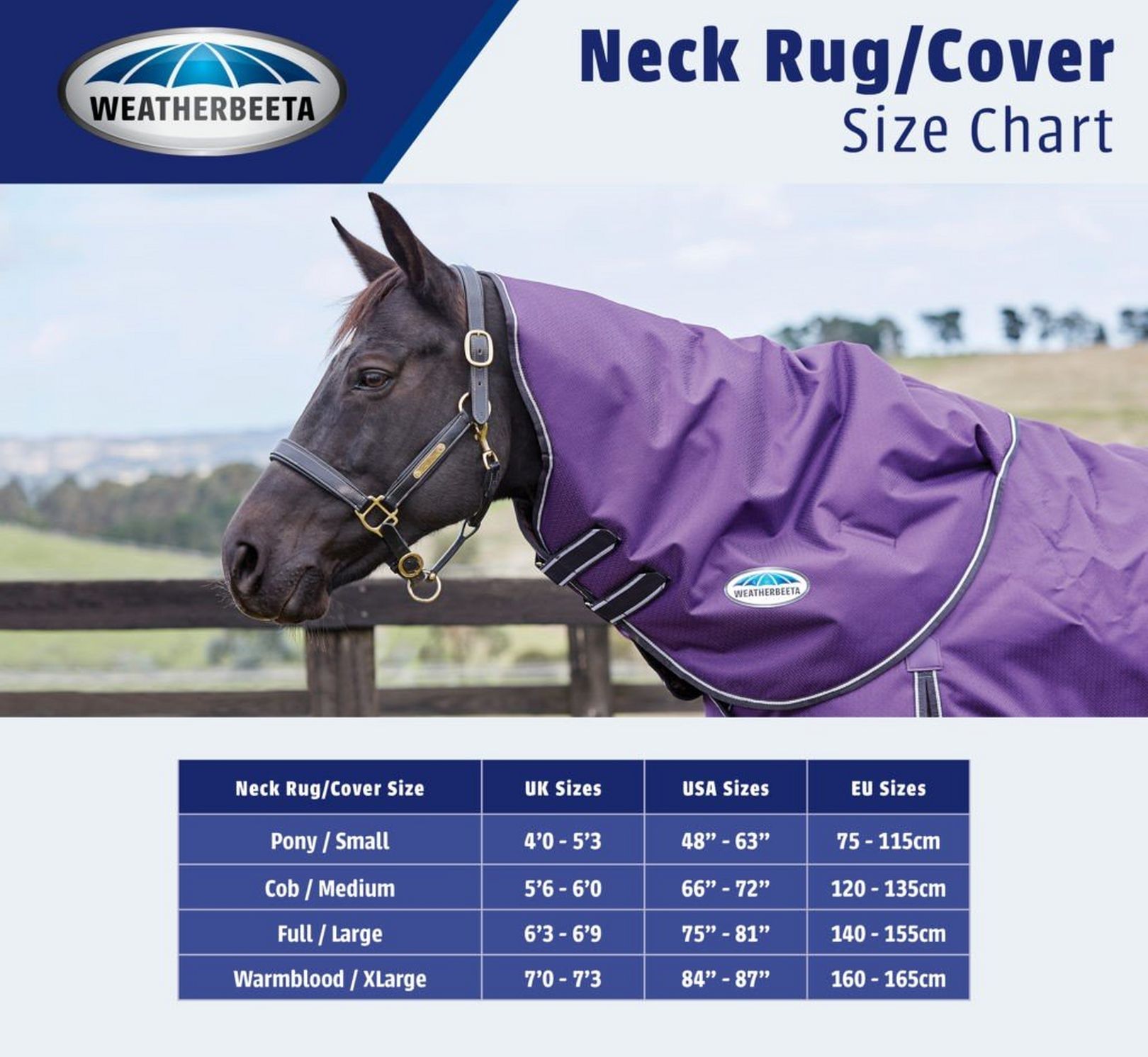 To rug or not to rug?
Come rain or shine this might just be the question that is most often on a horse owners mind! Take a look at WeatherBeeta's rugging temperature recommendations.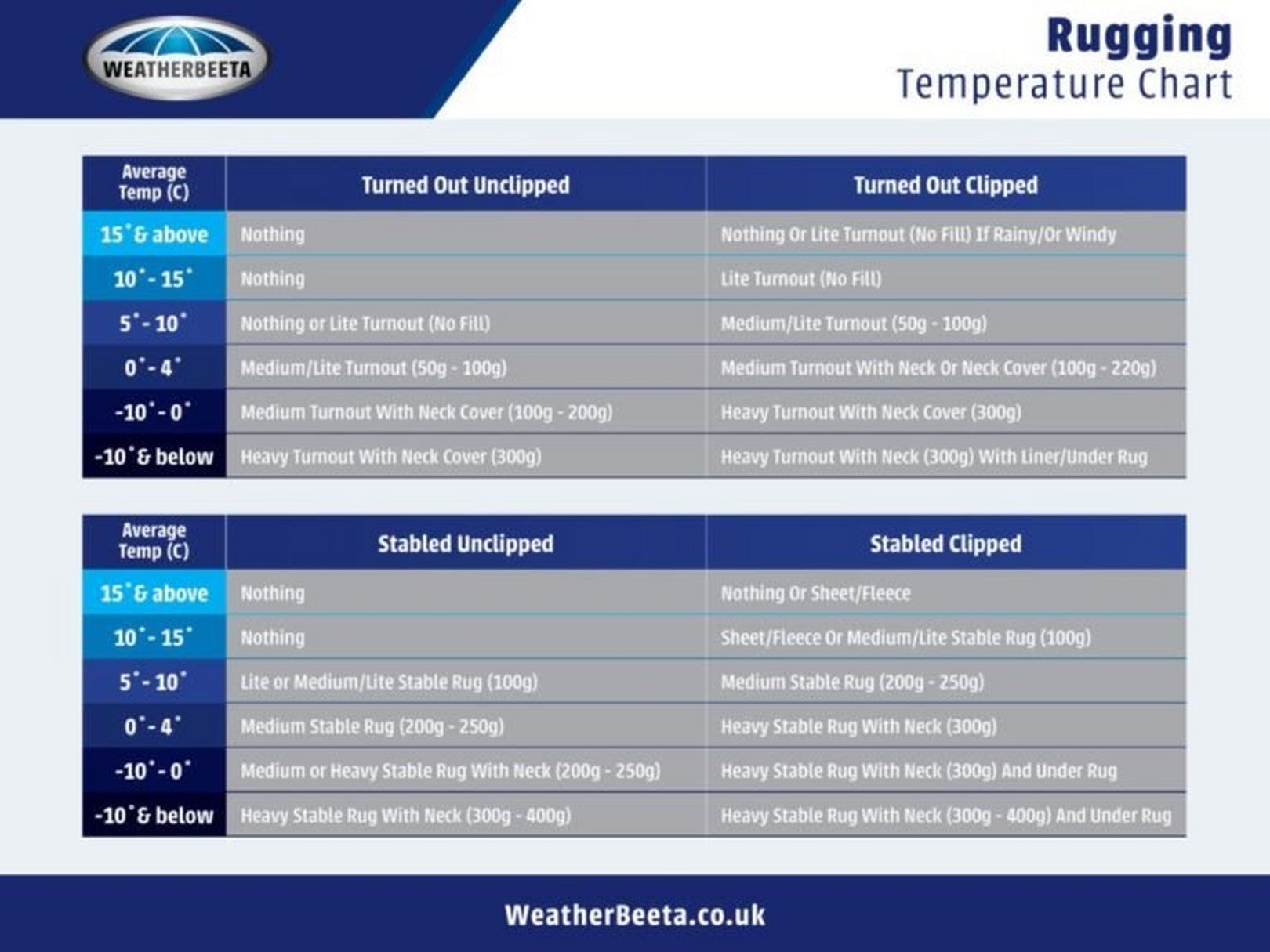 We hope that you have found this helpful. If you have any other questions please leave a comment or give our customer service team a call, they'll be more than happy to help! Already got a WeatherBeeta rug? We'd love to hear what you think about them!