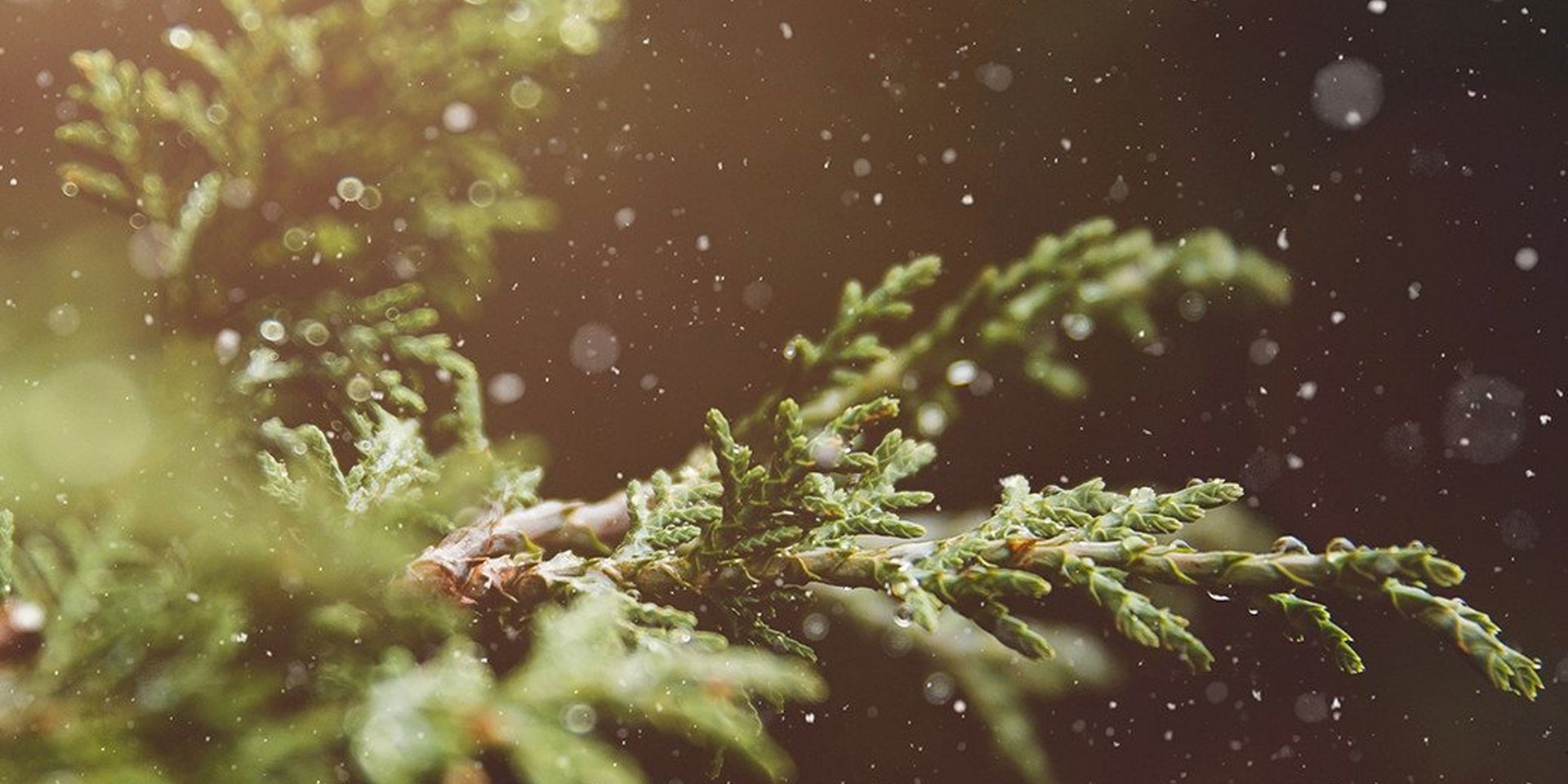 We love wish lists! Be honest, who doesn't love a good bit of window shopping? At this time of year, it's something that we're all guilty of. Whether is a stunning saddle pad, beautiful boots or a brilliant bridle, we all like to add things to our online shopping basket while we're browsing, right? Thing is, by the time someone asks us what we'd like for Christmas... We've gone blank! So, this year we're here to help. Creating you're very own personal online gift guide couldn't be easier. Keep reading to find out how...
If you've got your eye on something but you're not ready to buy it yet, you've spotted something you'd like to receive as a gift or found a fantastic present for a loved one be sure to save it for later! Quick and easy, simply add it to your Naylors wish list and come back to it when you're ready. A great way to organise and track the things you'd like, from everyday essentials and tempting treats to seasonal must-haves and gifts, it's a game changer!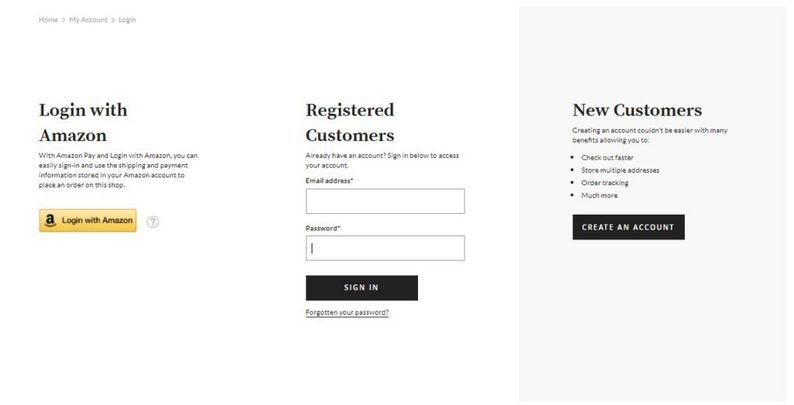 1. Sign In
To create your tailored list firstly sign in to your Naylors account here. Once you've signed in, you're free to browse!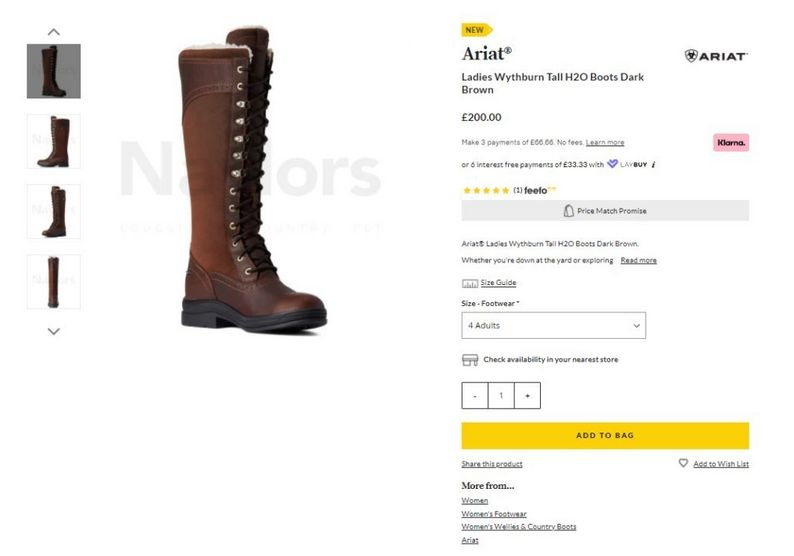 2. Save To Wish List
When you find something you like click on the product and select your size as usual. Here's where it's a little different, as opposed to clicking the 'Add To Bag' button click the 'Add to Wish List' link directly below. This will save the item and the size you've selected.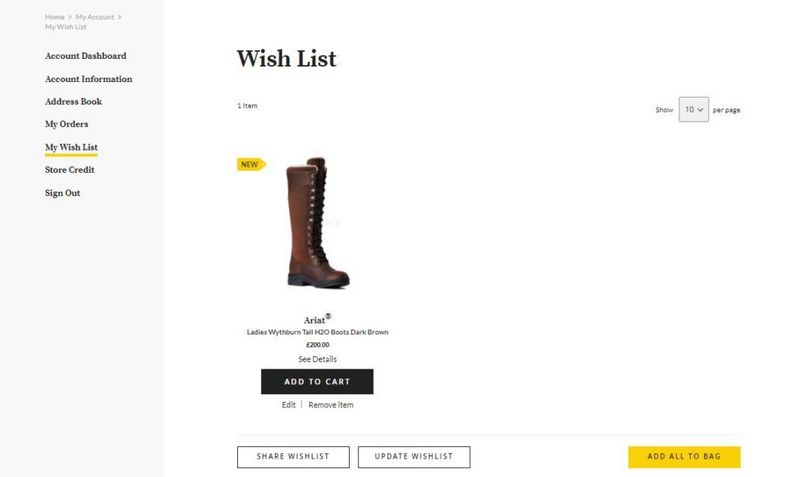 3. Shop Or Share
You will be automatically directed to your wish list where you can see, edit or remove any items previously added. Ready to buy? Great, it's all ready and waiting for you. Add individual items or the whole collection directly in to your shopping bag and checkout as usual.
Finding Your Wish List
Accessing it is simple, all you need to do is login to your account and select the 'My Wish List' option from your dashboard or click here.
Sharing
Sharing is caring! Designed to make gift shopping stress free and simple for you and your loved ones, your wish list can be shared with just one click. To do this, enter their email address to send the details of items you'd like (and the correct sizes) directly to their inbox, you can even add a personalised message too.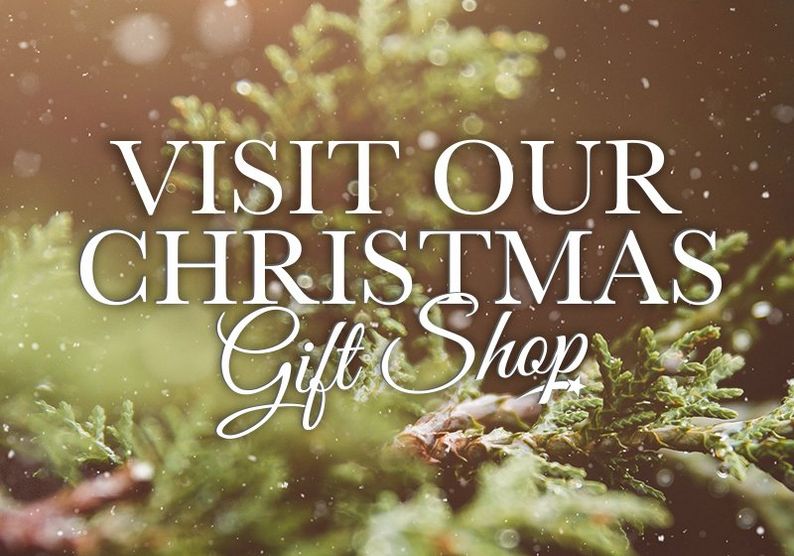 Get ahead of the game! Use the Wish List function for some pre-holiday present planning.
We hope you have lots of fun building your very own Naylors wish list, we can't wait to hear what'll feature. Let us know in the comments.
Naylors Christmas Gift Shop...