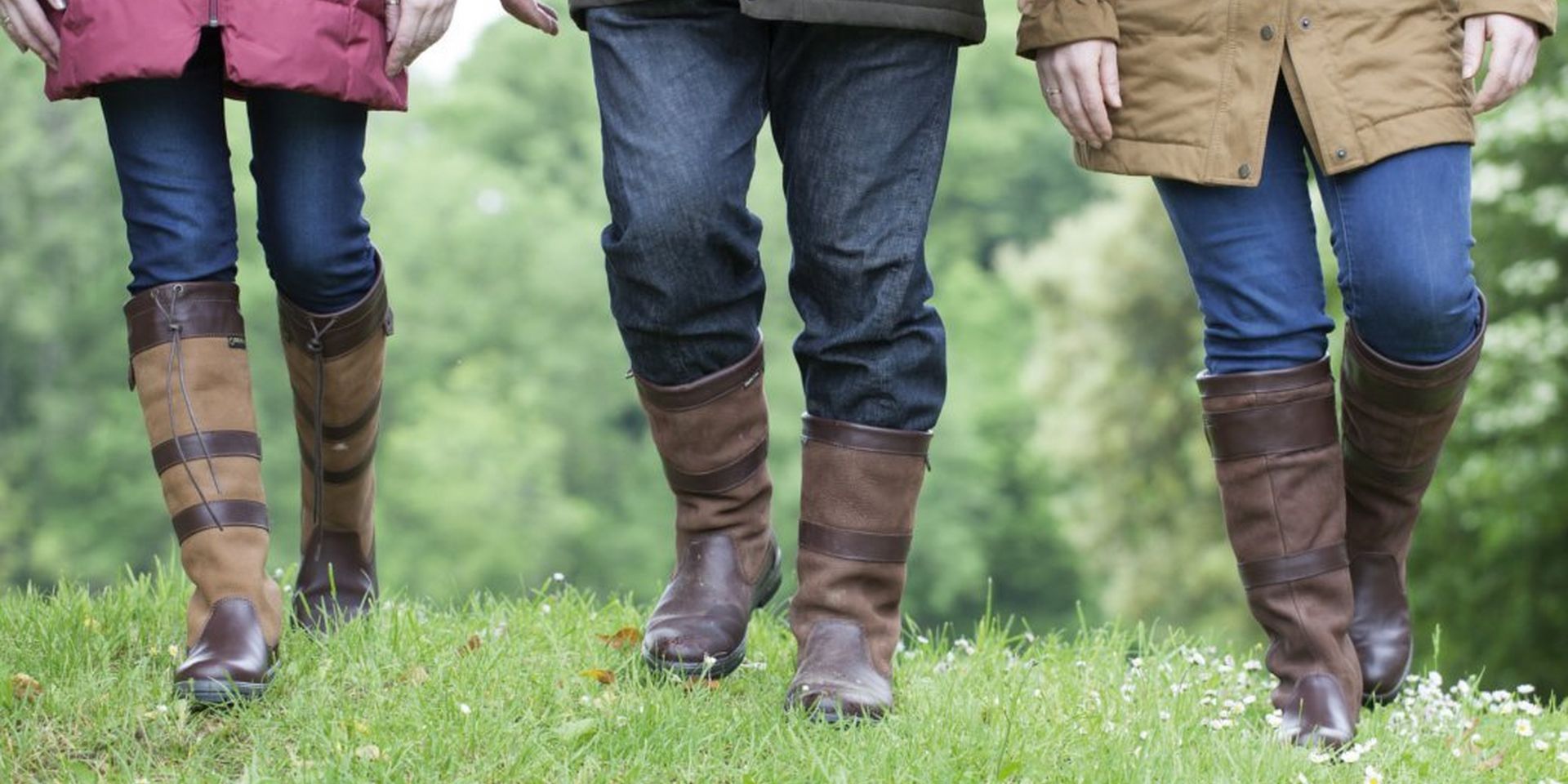 Country Boots – A Wardrobe Essential
A good pair of country boots is a wardrobe essential for any lover of the great outdoors. Brands have taken into account the UK weather conditions when developing new styles of country boots. Brands such as Dubarry, Ariat and Dublin continue to develop new technology to ensure their range of country boots continue to live up to the high standards expected; providing boots that are durable, comfortable, waterproof and breathable as well as being suitable for many uses, ranging from walking the dog to being at the yard with some hybrid versions which are also suitable for riding. On top of this list of expectations, brands are now starting to branch out with different fit designs. For a long time many boots have been available only in a regular calf, however developments have introduced styles that offer slim, wide and extra wide calf sizes meaning there is definitely a country boot for you.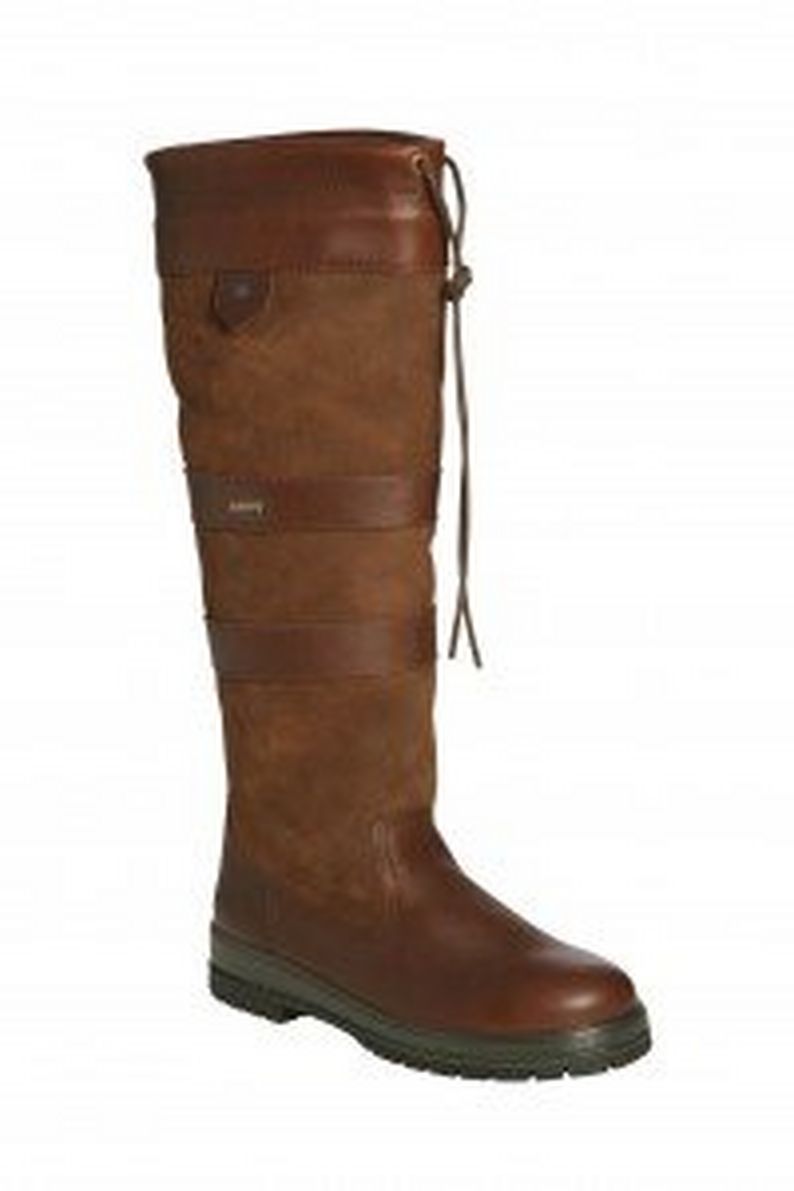 Our Top Pick
The Dubarry Galway is Dubarry's signature boot. This stylish and comfortable boot stands up to all weather conditions ensuring your feet stay warm and dry. The GORE-TEX membrane design means that the Galway has waterproof properties and the addition of Dry Fast – Dry Soft™ technology ensures the leather is breathable which results in a comfortable boot that doesn't leave your feet feeling soggy after a day out in the fields.
Due to its popularity Dubarry have developed the Dubarry Galway in a Slim-Fit and Extra-Fit option.
When designing the Galway boot, Dubarry really did pull out all the stops creating such a popular boot in both the equestrian and country industry and you won't look out of place in a pair of Dubarry's around town.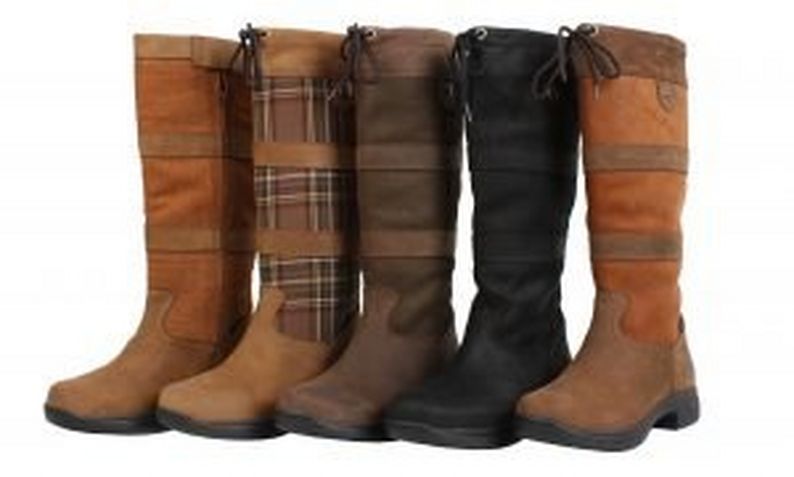 The HBR waterproof and breathable membrane gives the country boots the ability to be fully waterproof up to the first leather band which is located just above the ankle. Key features include a padded heel cushion which provides high shock absorbency, a steel arch foundation that maximises stability and an enhanced cushion layer increasing comfort.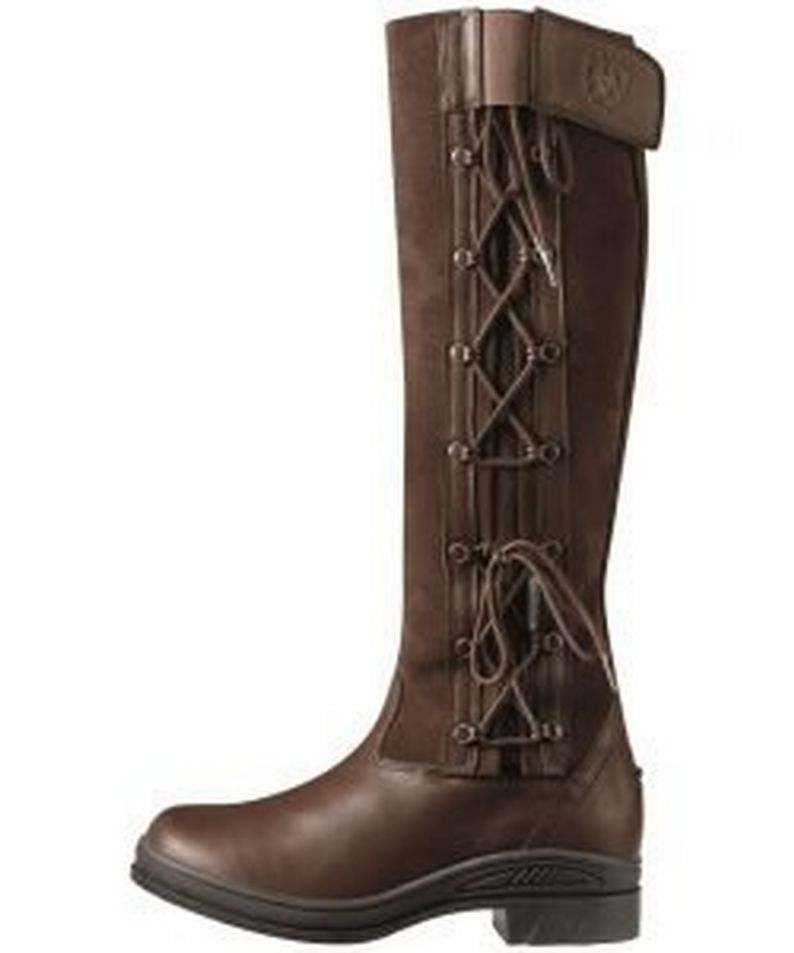 Ariat Country Boots
The Ariat Grasmere Boots are a full length country boot that offer a speed lace fit system on the outer side of the boot. The lace system means you can achieve a tailored fit by loosening or tightening the boot to your calf. The Ariat Grasmere Boots are also available in a regular and wide calf. The boots feature a waterproof, full grain leather upper and a Sympatex membrane construction which is both breathable and waterproof. The Ariat ATS Technology which is in these boots supports and cushions the foot and the Thinsulate Insulation and moisture wicking plaid lining together offer all day comfort whether that be in the saddle or on foot.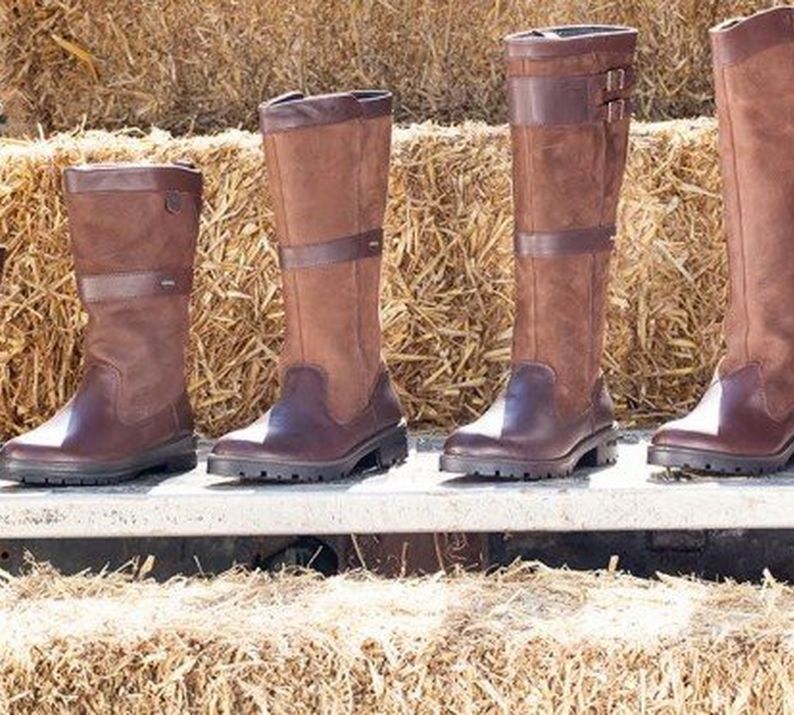 Dubarry Country Boots
Dubarry offer a selection of boot styles for those needing a slightly wider calf. The Dubary Kildare and Dubarry Roscommon are great alternatives to the Galway as they also use the GORE-TEX membrane technology and the Dry Fast – Dry Soft™ technology. Both these boots are shorter boots and offer a wide entry for easy fit every time making them ideal for those who struggle to get a long boot on. This is particularly beneficial for people who have a high instep or those who need a wider calf.
Adding to the above, the Kildare offer a calf height lycra stretch insert to offer that little bit of extra help.
Slim Fitting Country Boots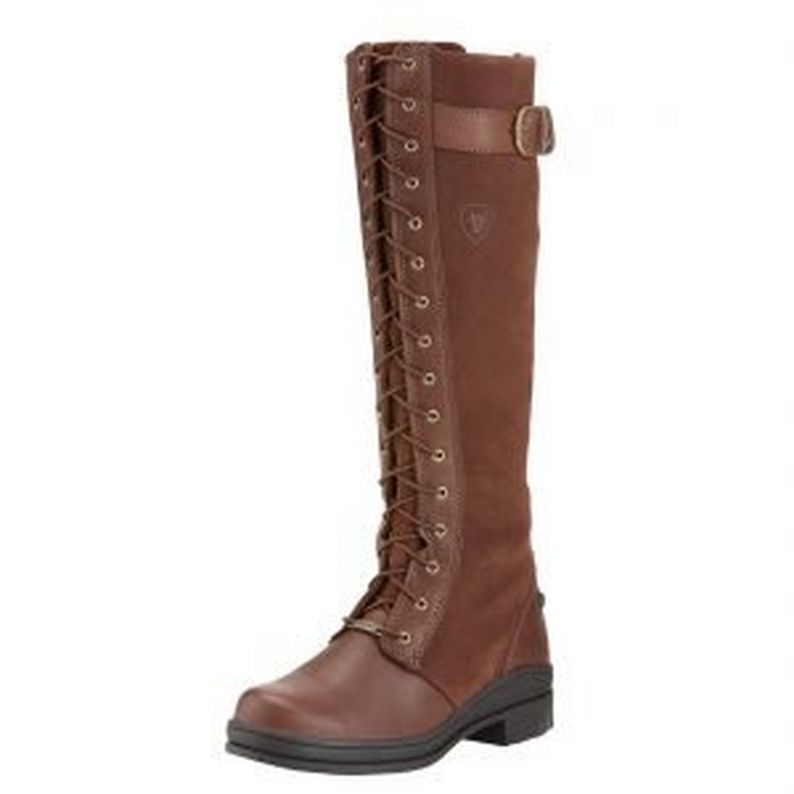 Ariat Country Boots
The Ariat Coniston H20 Country Boots are also a great substitute to the traditional country boot. These are hybrid boots that are ideal for country wear as well as being stirrup-friendly. The Ariat Coniston Boots have a sympatex membrane design which is breathable and waterproof, as well as offering Thinsulate insulation helping to keep feet warm throughout the colder months. Another key feature of theses boots is the ATS technology sole, this provides comfort and support to the foot.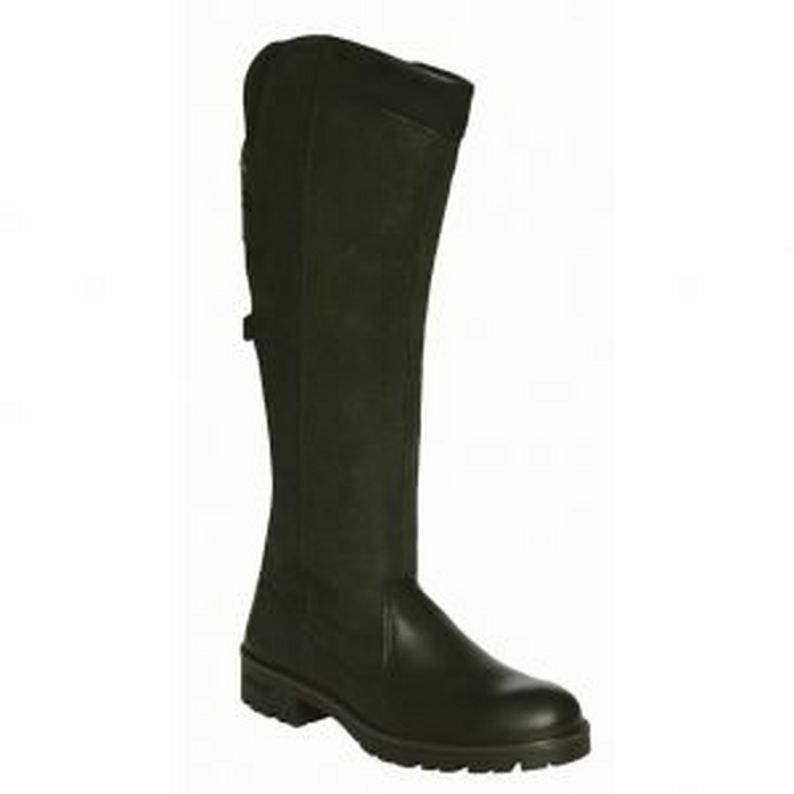 Dubarry Country Boots
The Dubarry Clare Boots and the Dubarry Longford Boots are also options to consider for those who need a slimmer fitting boot. These boots offer These Boots also feature finger pull and elasticated heel panel assisting with foot entry and providing an elegant boot silhouette.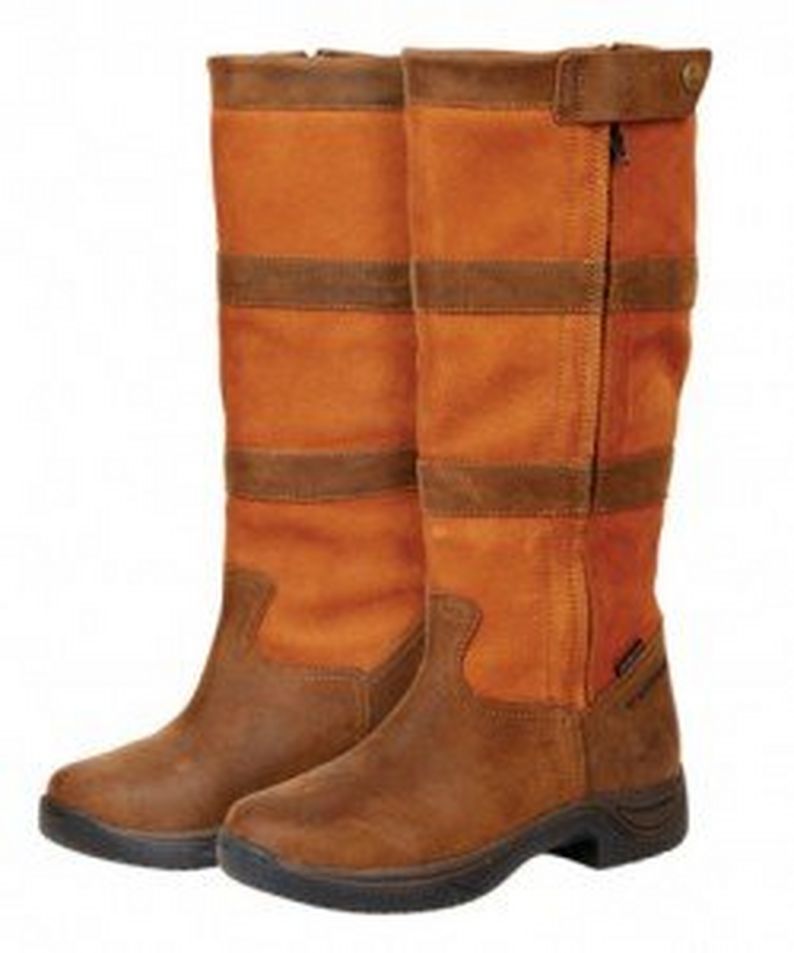 Dublin Zip Country Boots
Dublin River Boots are available in a wide fitting as well as a regular fit, however Dublin also offer the Dublin Zip River Boots. The Dublin River Boots are a classic waterproof and breathable country boot made with a Redskin leather upper and are ideal for everyday wear both around the yard and out around town. The River Boots feature a full length waterproof side zip with popper fastening at the top, designed for ease of sliding on and off. Alongside the features listed above, the Dublin River Boots have a durable tough tech rubber sole which provides lightweight flexibility and a traction control grip which offers great grip whatever the conditions.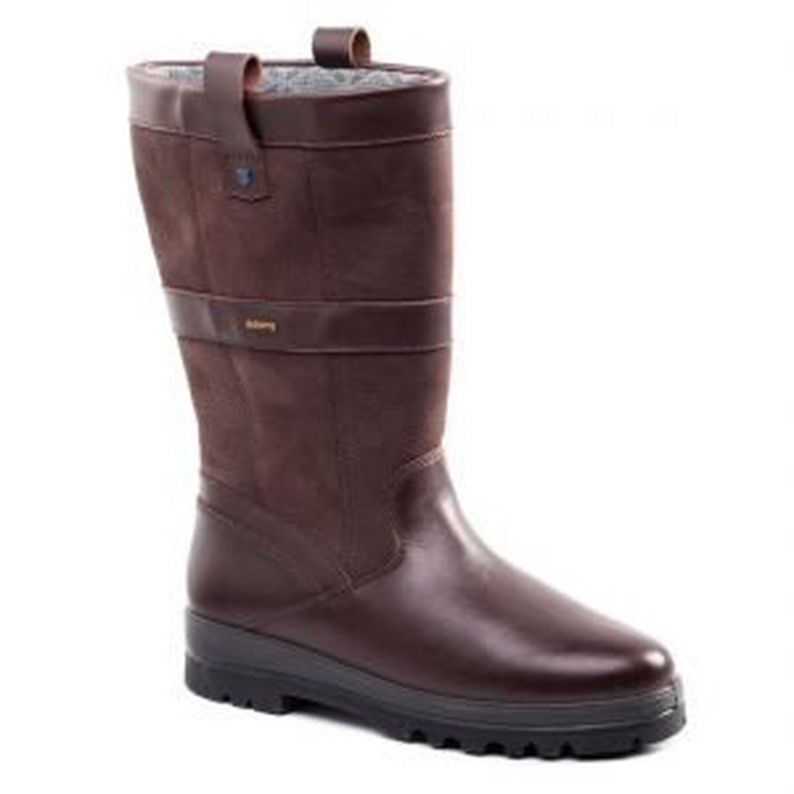 Dubarry Meath Country Boots
The Dubarry Meath Country Boots are a versatile mid-height country boot ideal for wearing out in the country. The Meath Country Boots feature a wide top to ease getting them on and off. The boots feature the unique design outsole for excellent grip in rugged terrain, a duo compound PU and a rubber sole directly injected onto the upper and subtle signature Dubarry and GORE-TEX® branding. These smart boots are perfect for men who want to look smart whilst experiencing maximum performance.
With so much choice on the market for country boots it really can be a tough decision which to go for so hopefully these recommendations will help you on your way to deciding which pair are right for you. We believe you can never truly fall in love with a pair of boots until you've tried them on. Who agrees?