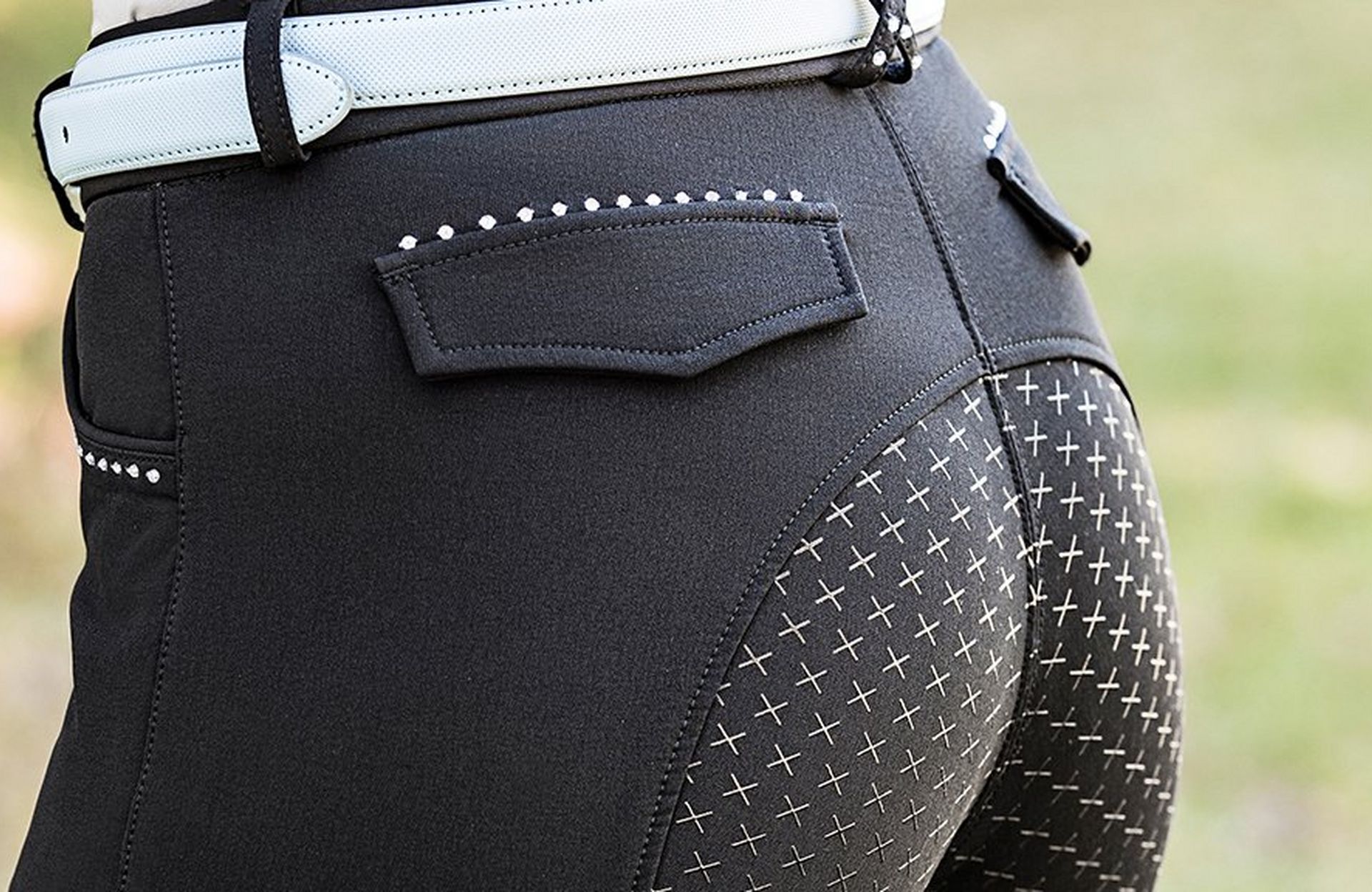 Finding the Perfect Pair of Riding Trousers
Over recent years the variety of riding trousers available to us has increased enormously. While this means shopping trips can feel like a bit of a minefield, it's a good thing! We now have more options than ever before when it comes to style, fit and functionality. So, we're here to help you choose the perfect pair of jodhpurs, breeches or riding tights for you.
What's the difference?
You may have found yourself wondering "is there a difference between jodhpurs and breeches?" if so, you're not alone! Surprisingly, it isn't common knowledge. Jodhpurs and breeches are both tight fitting trousers. They're made with stretchy materials, allowing you freedom of movement and comfort in the saddle. Although they look similar and many of us use their names interchangeably there is a distinct difference.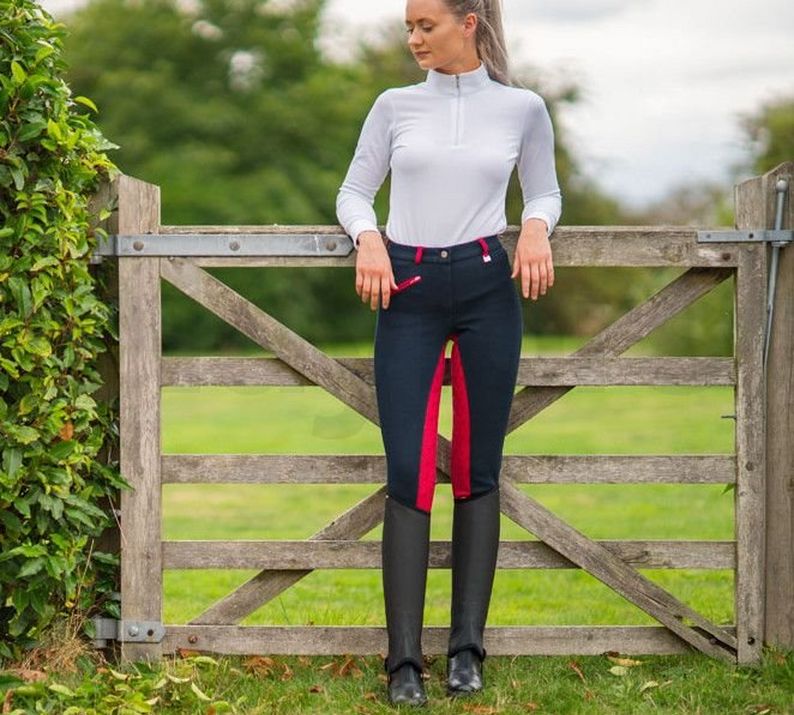 Jodhpurs
Jodhpurs are full length pants, which need to be rolled up by a few inches at the bottom.
This excess material means they don't sit flat over your ankles, because of this they're best suited to being worn with short riding boots. To prevent them riding up your leg wear them with jodhpur clips.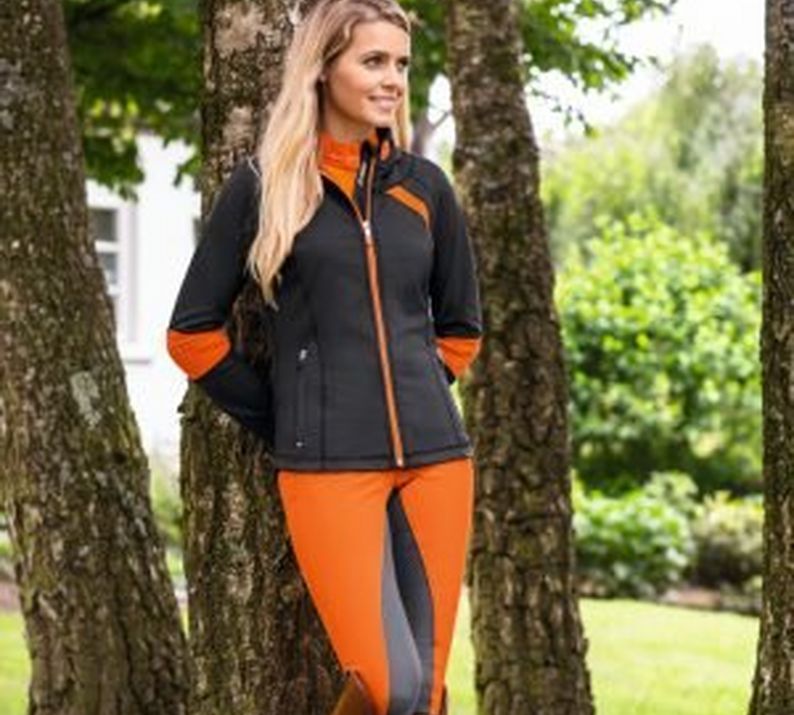 Breeches
Breeches are not designed to be full length. They're slightly shorter, stopping just above your ankles.
This means that they sit flat to your calf, because of this breeches that fit correctly aren't suitable for use with short boots. They're best worn with a pair of long riding boots.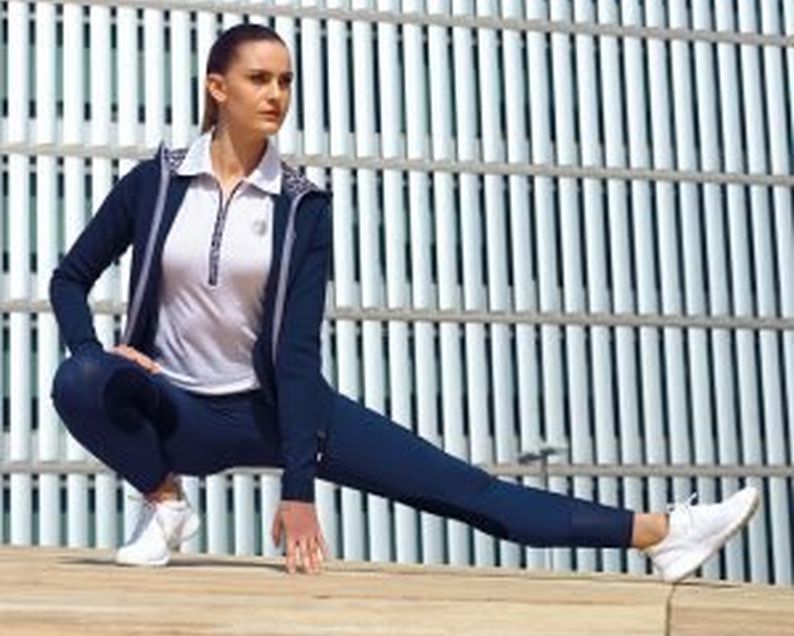 Riding Tights
These are a more recent addition to the riding world often falling into the 'athleisurewear' category.
Riding tights are designed to feel like a second skin. They are generally a sportier, thinner, pull up version of traditional jodhpurs.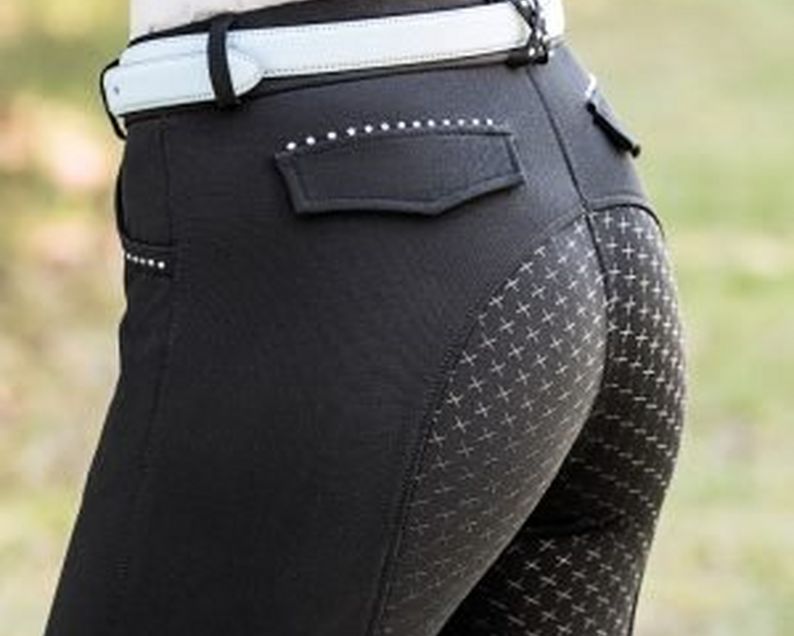 Full Seat Riding Trousers
Full seat riding tights are made using grip enhancing materials anywhere that they come into contact with your saddle. Also known as 'sticky' seat trousers they're great for keeping secure in the saddle, promoting stillness from the hip down. This is partially useful if your horse is spooky, sensitive, large moving or young.
While they have their uses, there is a time and a place for full seat riding trousers. They can reduce freedom of movement. As a result of this, it can initially be difficult to maintain rhythm with your horse, especially during rising trot. Additionally, it can make it more difficult to adjust your seat and upper leg position. Full seat riding tights are most popular amongst those hacking and competing in dressage.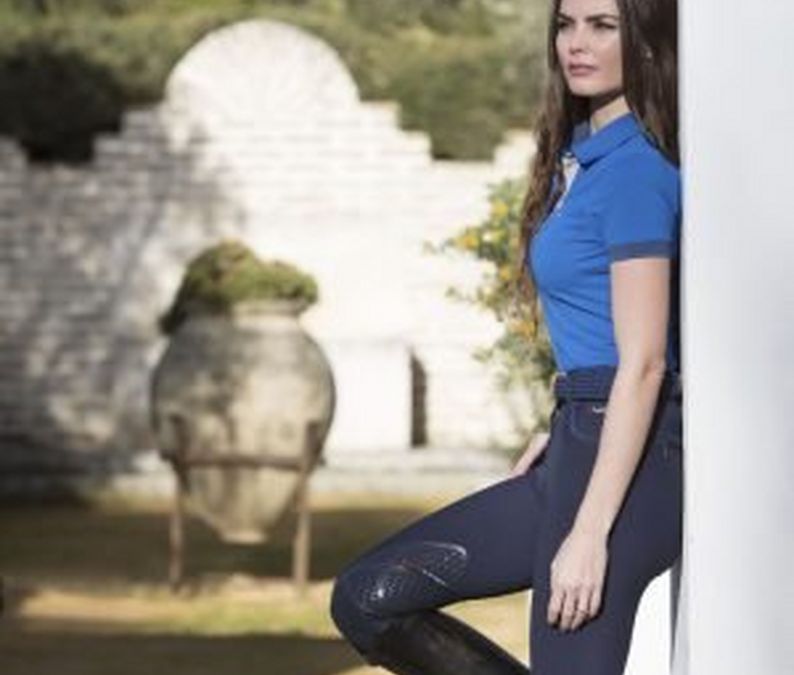 Knee Patch Riding Trousers
Knee patch riding trousers are made with a grip enhancing material over your knees. This helps you to keep your leg securely in place. Knee patch breeches are particularly popular amongst those involved in jumping disciplines. Knee patch riding trousers promote stillness from your knee down. Generally, they offer less security in the saddle than full seat breeches, however they are not as restrictive.
Material - Full seat and knee patch breeches can be manufactured by adding a silicone print overlaying the base material. Silicone is slightly sticky to the touch, the more silicone is on the trousers the firmer their grip to the saddle will be. Silicone is a great material for providing grip, which can be less bulky than alternative materials. Care must be taken when washing and drying silicone coated clothing to prevent damage.
Finding The Perfect Fit
Waist – Your waist measurements should be taken from the smallest part of your waist. When doing this it is important that you hold measuring tape is level.
Hip – Your hip measurements should be taken from the widest part of the hip. To do this stand with your feet together and measure around your hips from the point you can feel your hip bone.
Inside Leg – To take this measurement stand with one leg in front of the other and measure from your groin down the inside of your leg to the base of your foot.
Now that you have these measurements you are all set to find the perfect pair of breeches for you! If you have any questions please contact our customer services team or leave a comment.