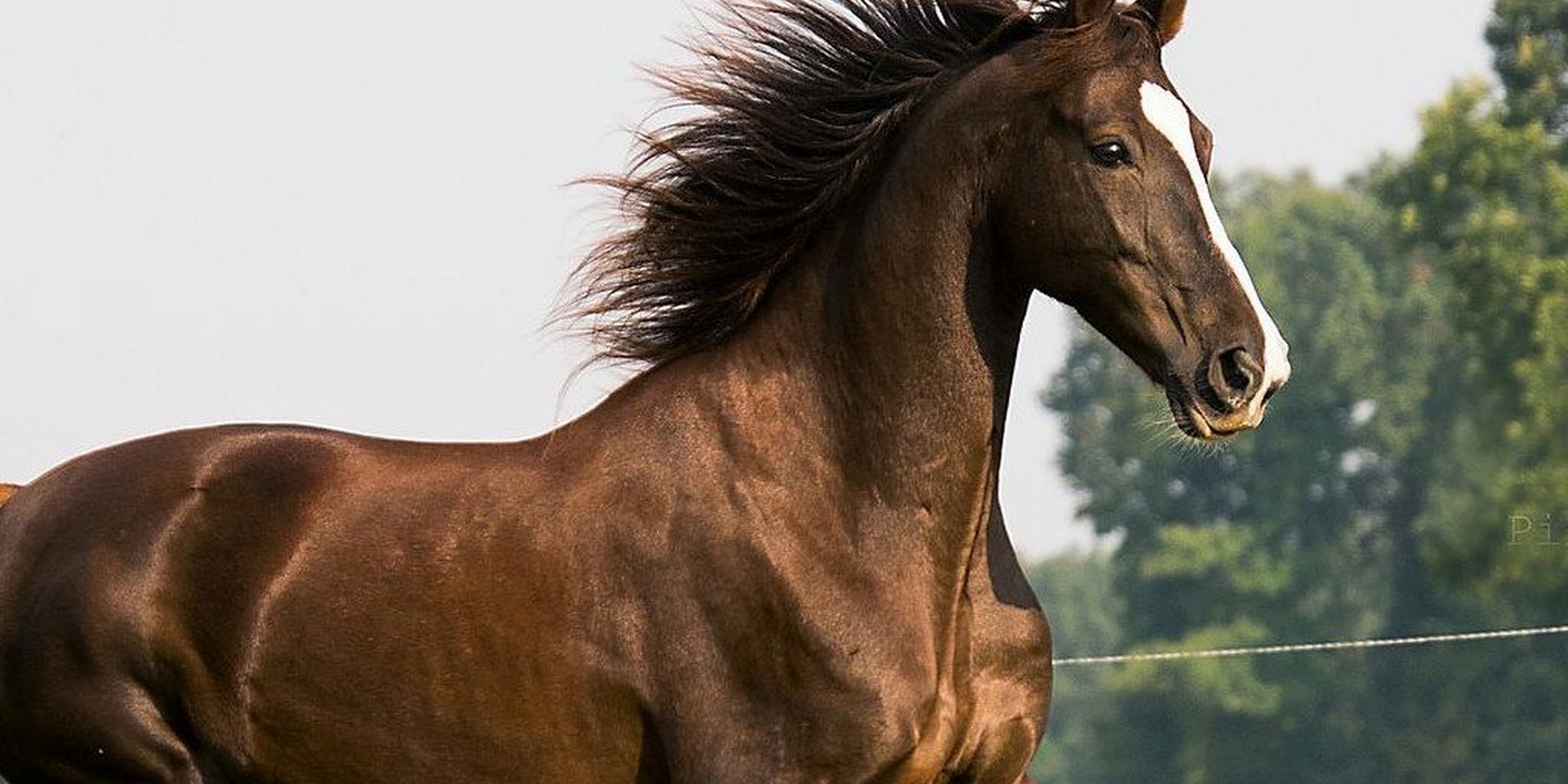 Finding a new horse is no easy task! It's not like nipping to the shops to buy a loaf of bread. Afterall, it should be the beginning of an incredible partnership. Just like people, every horse has their own unique personality and character. That being said, each different breed is known for certain traits, such as their work ethic, size, colour and nature. So, here we're going to be taking a look at a few popular breeds for children, leisure riders and competition riders. Keep reading to find out more…
Finding The Right Horse
Children's Ponies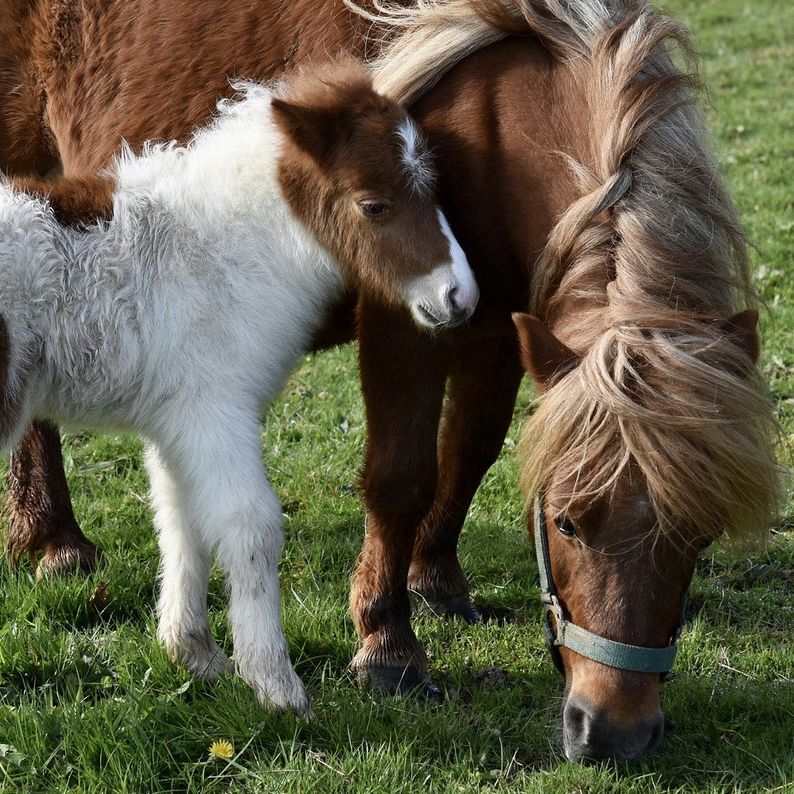 Shetland Ponies
We couldn't talk about kids ponies without mentioning Shetlands! Originating in Scotland, Shetland ponies are tiny but troublesome, with short legs, thick coats and big personalities. In fact, if you've ever seen the Thelwell pony cartoons, it goes without saying that their reputation proceeds them! Despite being mischievous in nature, they're also loving and loyal. Because of this, they're often the breed of choice for introducing tiny tots to the world of equestrianism.
Fun loving, they're real all-rounders, great for trying a little bit of everything. Unfortunately though, while Shetlands are popular ponies, at a maximum height of just 107cm they're quickly outgrown by their riders. As a result of this, they often end up being kept as companions, loaned out to new families or being sold on every few years. With this in mind, many parents look straight to larger ponies.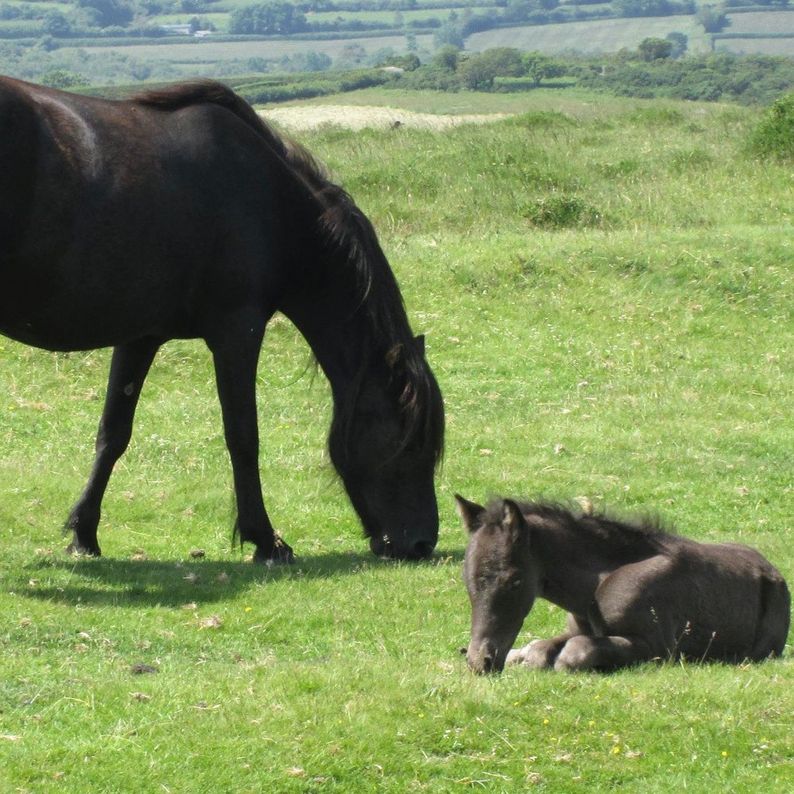 Dartmoor Ponies
Small and stocky, Dartmoor ponies are between 11hh and 12.2hh. An ancient breed, they've been wandering southern Devon's moorland since the middle ages. Evolving to thrive even in the harshest of conditions, they're no stranger to poor quality grass, rugged terrain and harsh weather. Super low maintenance, calm and sweet in nature, Dartmoor's make fantastic kid's ponies. Similar in shape and ability to a shrunken down hunter, they're well-muscled, athletic and agile, excelling as ridden ponies.
Much rarer than other natives, Dartmoor Ponies are listed on the Rare Breeds Survival Trust Equine Watchlist. Over recent years their numbers have begun to increase, thanks in part to the Moorland Scheme established in 1988 by the Duchess of Cornwall to preserve the breed in its natural environment.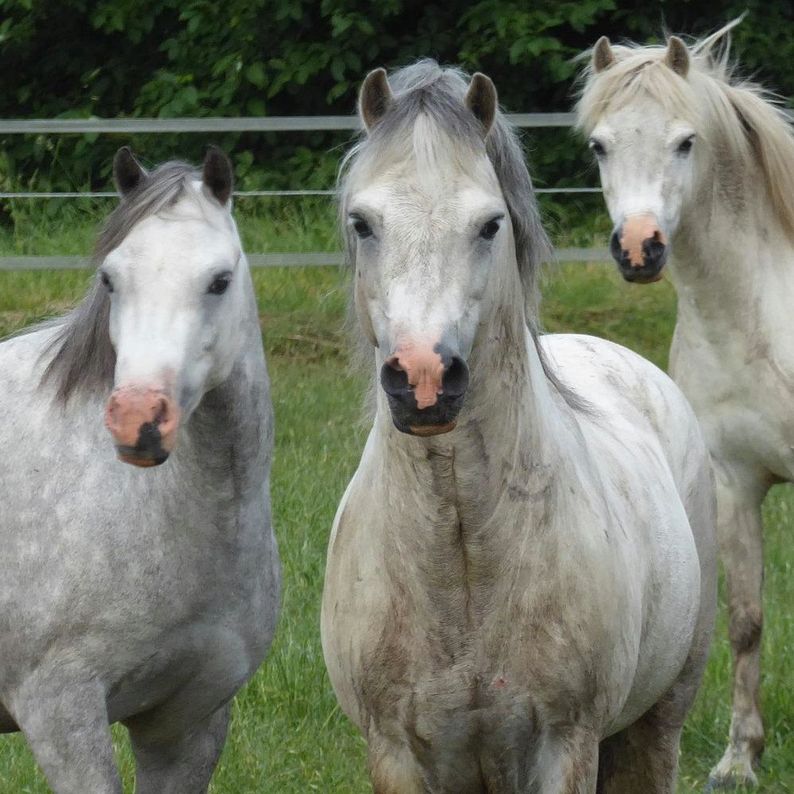 Welsh Mountain Ponies
Section A: Up to 12hh


Section B: Up to 13.2hh


Section C: Up to 13.2hh


Section D: In excess of 13.2hh
Typically purchased as first or second ponies, section A's and B's are small in stature and relatively hardy. As the name suggests, this breed originated in the inhospitable Welsh Mountains. Over time, the introduction of thoroughbred and Arab influences has made these types finer and daintier. Easy keepers, they require little in the way of hard feed and rugging. Known for their cheeky and challenging personalities, they make fantastic educators for young riders.
Larger in size, Welsh Section C's and D's were bred by crossing the smaller welsh ponies with bigger cobs. This resulted in powerful, expressive and stocky types. Super versatile, these are ridden by adults and children alike, great for everything from showing and dressage to driving and jumping.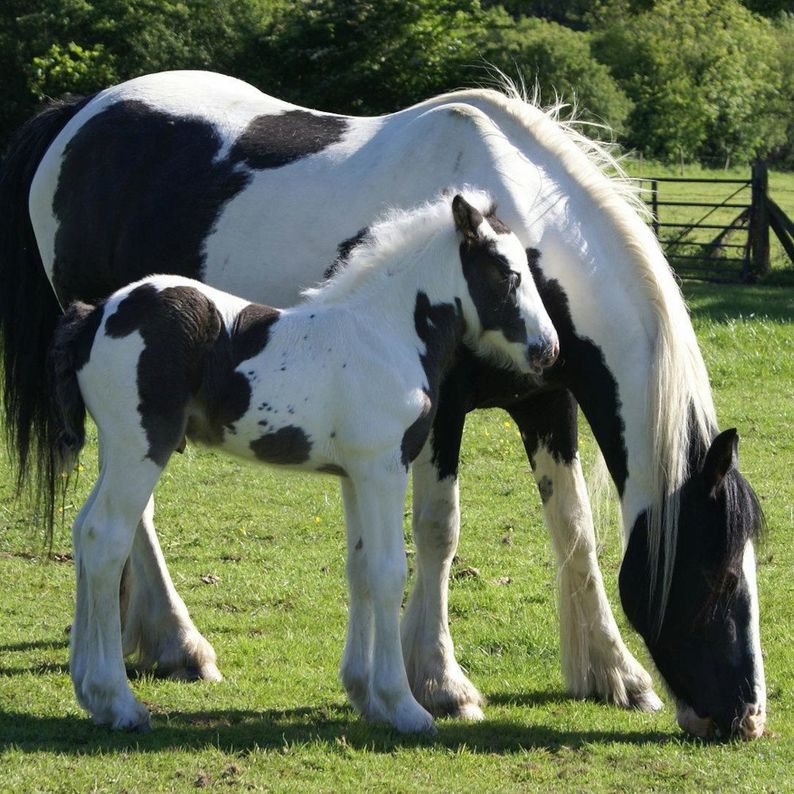 Cobs
If you're on the lookout for a new horse, you'll see lots of listings for cobs. This is more of a type than a breed, essentially describing a short, stocky horse with plenty of hair and even more character! Cobs are often very misunderstood, thought of as being a bit boring, but this simply isn't true!
Many cobs out there like an easier life and are simply quite laid back in their nature. This makes them fantastic hacking horses for leisure riders, and confidence givers for beginners. That being said, they're just as capable as other types at turning their hoof to a bit of jumping or dressage, so don't be put off by the stereotypes if you're wanting to progress further or try new things.
Draft Horses/ Heavy Horses
Traditionally working animals, throughout history draft breeds have been used for everything from transportation and agriculture to war and industrial work. These days though, heavy or draft horses are becoming ever more popular amongst leisure riders. While heavier breeds are known for their brute strength, they also have a docile and gentile nature, and a slow, steady disposition.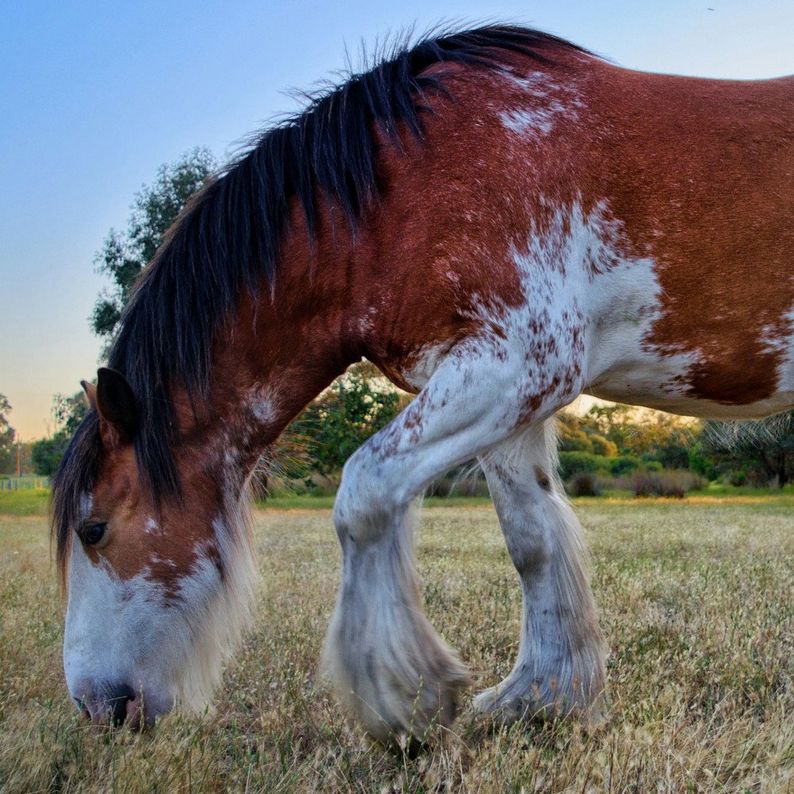 Again, a draft horse is a type, not a breed. If you think that a draft horse might suit you, take a look at some of the different breeds, including;
Shires: Rare English breed, average height 17.2hh
Clydesdales: Rare Scottish breed, average height 16.2hh
Percherons: French breed, height 16.2hh plus
Belgian Drafts: Belgian breed, average height 16.2hh
Competition/ Advanced Horses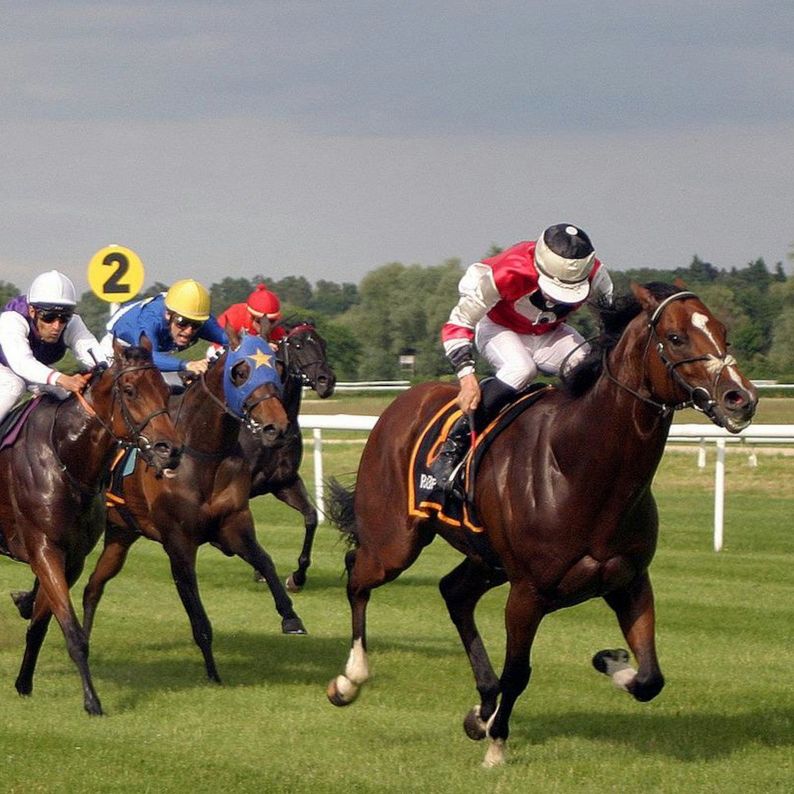 Thoroughbreds
Thoroughbreds are often considered as the ultimate equestrian athletes. Selectively bred for their strong hearts, huge lungs, big movements and forward thinking nature, there's a lot to love about this breed. Thoroughbreds typically fall into two categories, flat racers and jump racers. Flat racers are generally around 15-16hh with a slight build. Jump racers can be up to 17hh, and are generally stockier.
Most thoroughbreds are bred with the track in mind, but not all of them make it there, and those that do often retire young. That's not to say it's the end of their careers though, many off the track thoroughbreds are rehabilitated and retrained, making excellent show horses, dressage horses, eventers, show jumpers and hunters.
Thoroughbreds often get a bad reputation as being highly strung and difficult to handle. While some of this is down to their nature, it can also be attributed to their high energy diets and extreme fitness! In fact, many thoroughbreds are bold, brave and trusting. Generally speaking, thoroughbreds aren't great for novice owners or new riders, thriving in more experienced homes. If you're looking for your next competition horse, this may well be the breed for you…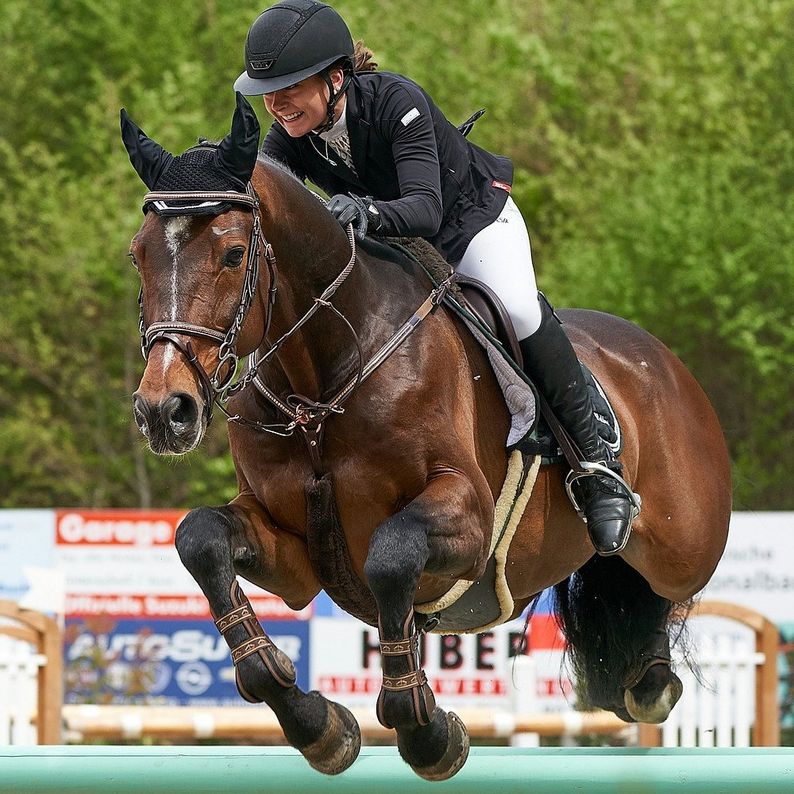 Irish Sport Horses
As equestrians, we all know that Ireland breeds outstanding horses! Each year, hundreds of freshly broken young show jumping, eventing and hunting prospects are transported over to England, ready to start their career. Many of these horses are Irish Hunters, also known as Irish Sport Horses.
This is technically speaking a cross breed, boasting the strong, sound and quiet qualities of the traditional working Irish draft with the athleticism, stamina and spirit of a thoroughbred. First recognised in 1923, the Irish hunter is becoming exceedingly popular, exceling in all disciplines. A versatile all-rounder between 15hh – 17hh, this breed is suitable for most riders.
You can shop our full range of products online at www.naylors.com or in-store. Don't forget, if you make a purchase share your pictures with us in the comments or include #NaylorsSnapAndShare on your social posts for the chance to win a Naylors gift card.