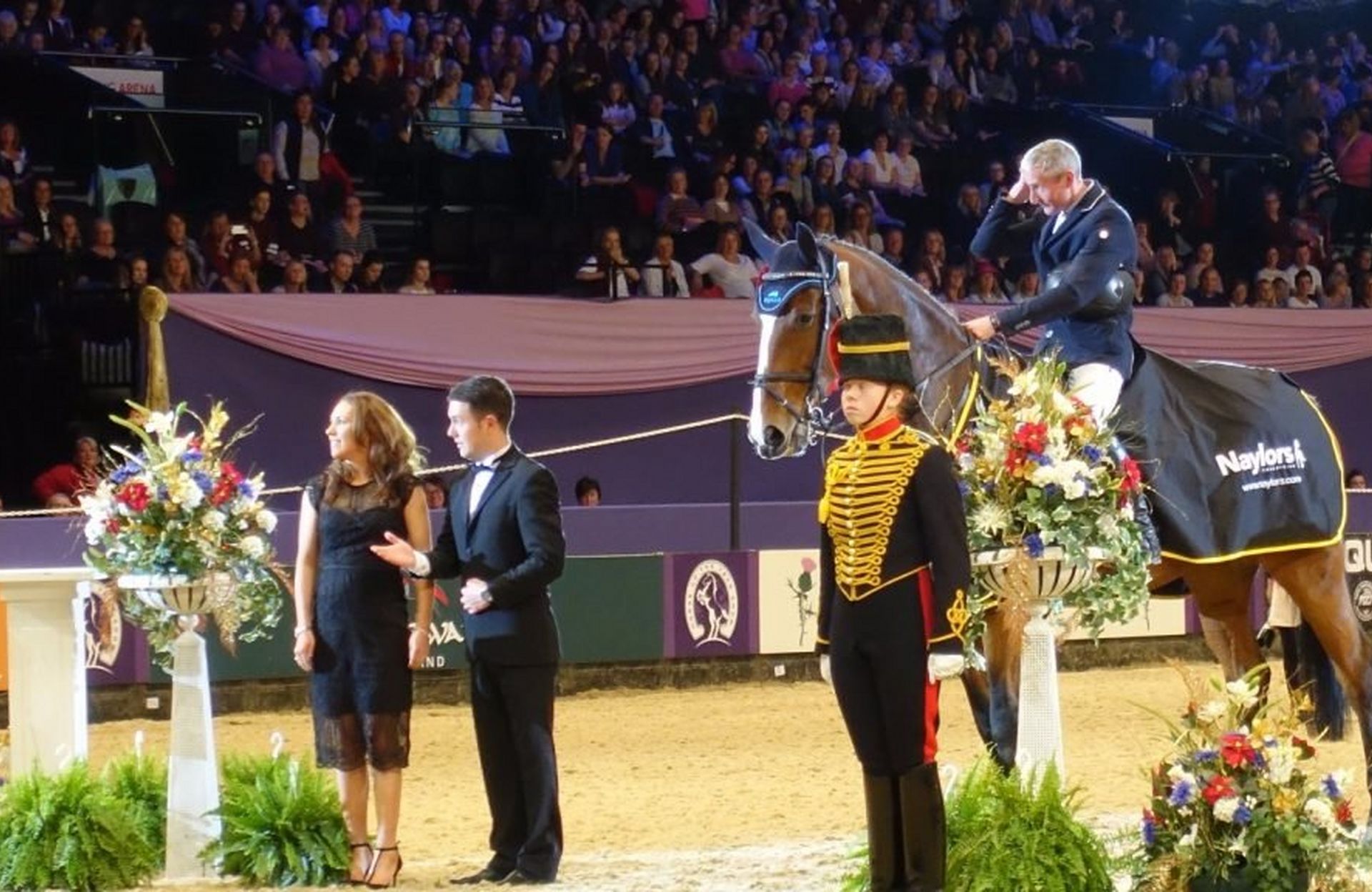 Newcomers to HOYS take the 2017 Puissance win!
A rider that came all the way from Co. Mayo, in Western Ireland, was the surprise winner of our Naylors Equestrian Puissance on Saturday night.
It was their first appearance at the Horse of the Year Show for Padraic Judge and his 15-year-old gelding, Citi Business. They were the only combination to clear the famous red wall at 2.14 metres (7 foot).
Two British riders came runner up with last year's winner Holly Smith (Quality Old Joker) sharing second place with Louise Saywell (Dassler).
Power
Speaking to Padraic after the event, he told us what it's really like going up against the towering wall.
"You get quite a buzz out of it. All that's going through the mind is having plenty of power built up, get the distance you want. For me, a little bit of run with him, and that's all that'd be going through my mind."
Back in August the pair missed out on competing in the Puissance class at Dublin Horse Show,
"The owner emailed [HOYS] to see if we could get in here, and we couldn't believe we got the chance."
What's next?
Padraic revealed that he now hopes to jump in the class at Olympia Horse Show in December.
He described Citi Business as, "a nervous gentleman, a beautiful horse but quite nervous. A pleasure to handle in every way."
Watch our full interview with Padraic Judge:
If you want to see more of what we did at HOYS click here.