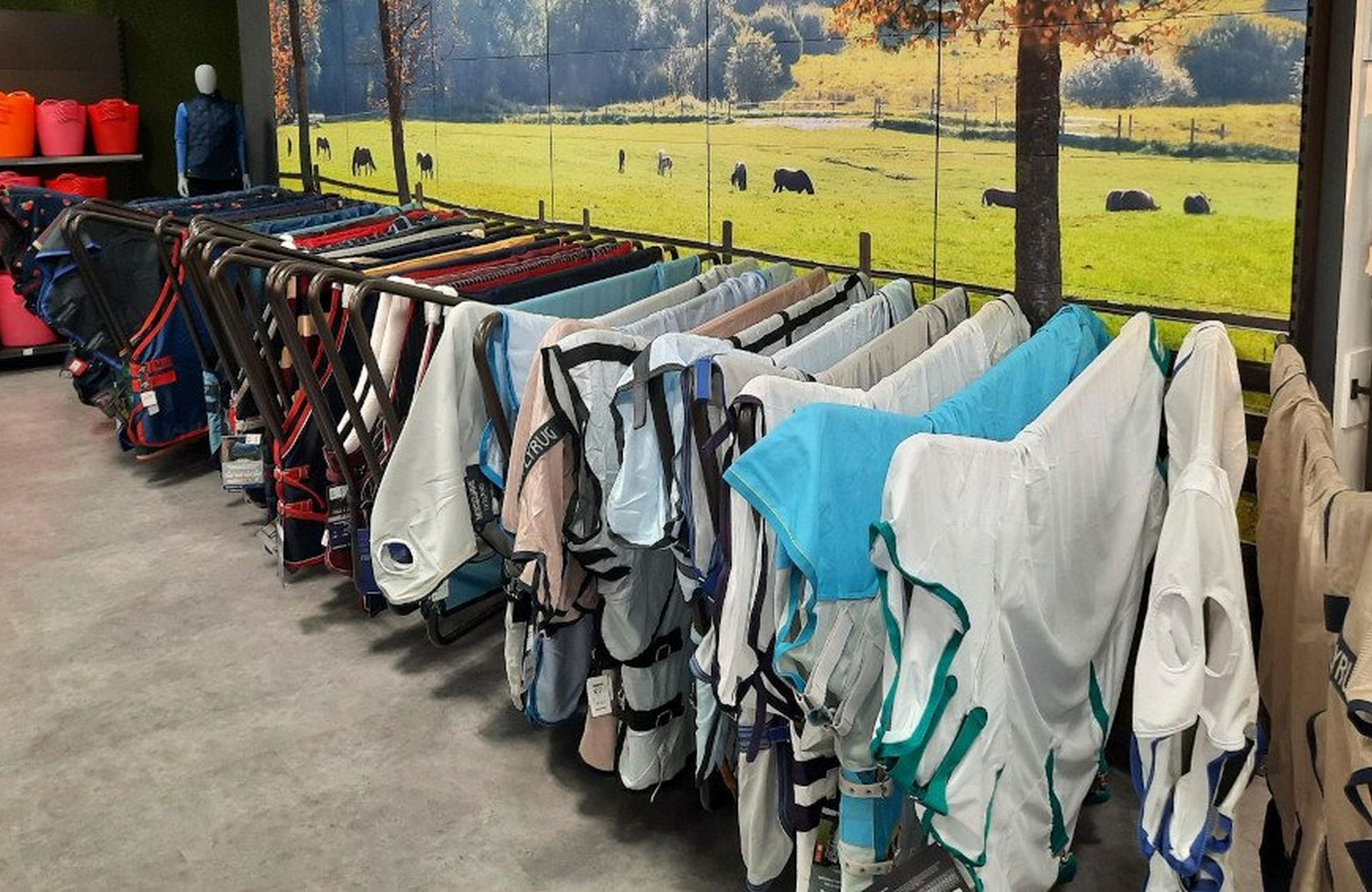 As many of you will already know, since the end of 2020 Naylors has been part of the GO Outdoors family. Embarking on a new journey together, we're proud to tell you all about our dedicated 4,000 sq ft Naylors store inside GO Outdoors Kidderminster! Just like the Naylors stores you've come to know and love, we can't wait to see you there. Keep reading to find out more...
Where and When to Find Us
Do you live in the Worcestershire area? What are you waiting for, pop in and take a look! Our team of keen equestrian staff can't wait to meet you. You can find us at 1 Frederick Road, Worcester Road, Kidderminster. Simply pop the postcode DY11 7RA into your satnav for directions. Alternatively, take a look at the map below.
Will this be your new local Naylors? 7 days a week we'll be here to fulfil all your equestrian, country and pet needs, take a look at our opening times!
| Day | Time |
| --- | --- |
| Monday - Friday | 9am – 8pm |
| Saturday | 9am – 6pm |
| Sunday | 10.30am - 4.30pm |
What to Expect When You Arrive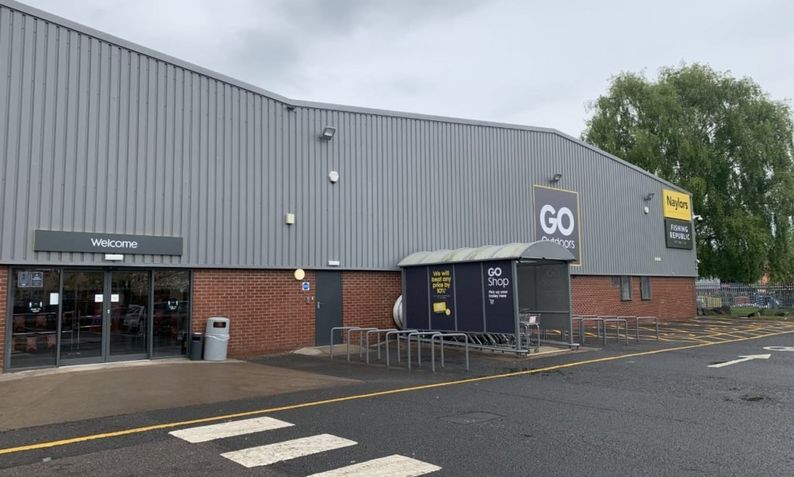 You may be wondering what to expect when you reach the store. That's easy… Expect Naylors within an existing GO Outdoors store! With the same DNA, look and product range as our existing stores in Rochdale, Cannock and Nantwich, Naylors At GO Kidderminster offers a dedicated 4,000 square feet store.
Don't take our word for it, join us in-store at Kidderminster to see for yourself. You'll find there's:
A knowledgeable and helpful Naylors team ready to assist with all your needs.
A range of everyday equestrian essentials including feed and bedding.
Free in-store body protector and riding hat fitting services.
A wide range of equestrian and country clothing for her, him and children.
An extensive footwear section including riding boots, wellies, country boots and casual footwear.
A vast range of horse rugs, saddlery, health & grooming must-haves and equipment for stable & yard.
A pet section for your smaller companions – You can even bring them along with you!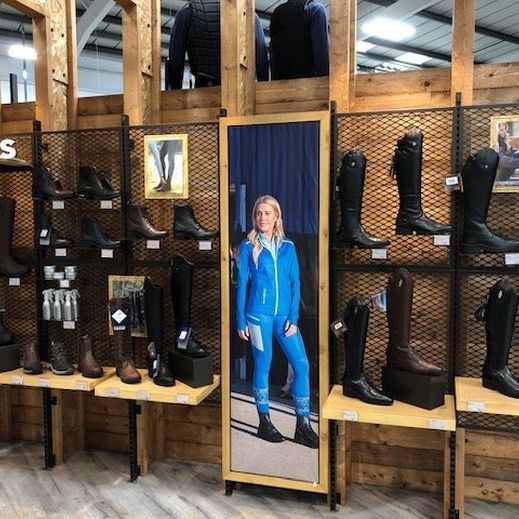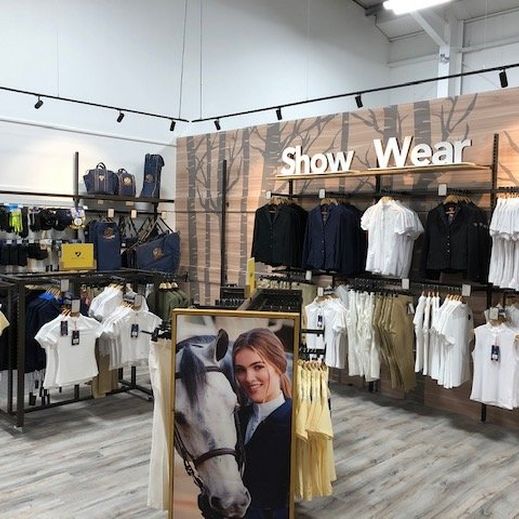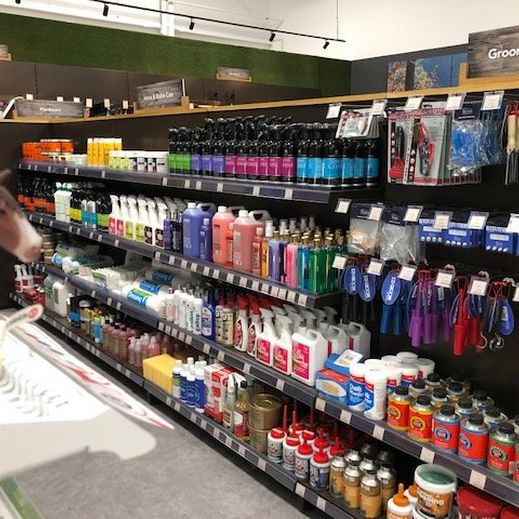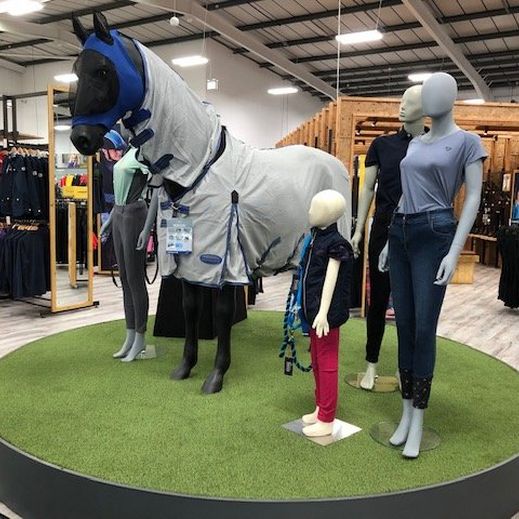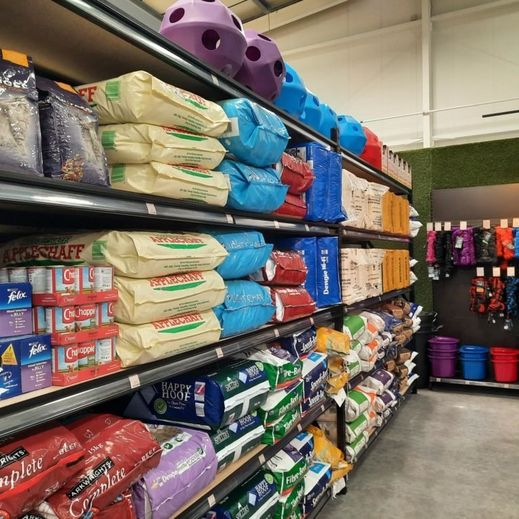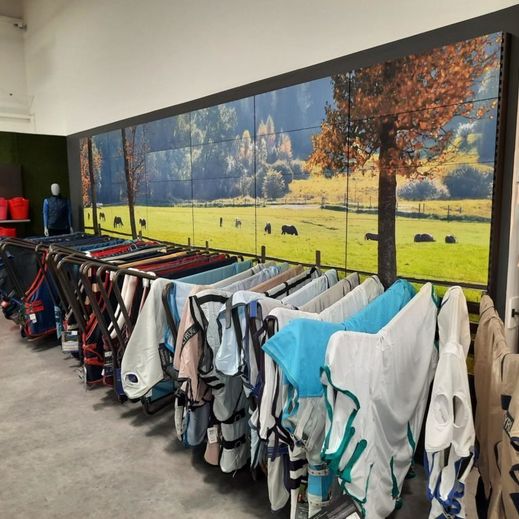 Meet The Team
Here at Naylors we strive to put you and your horse's needs first. That's why all of our Kidderminster team members are passionate and knowledgeable equestrians. Dedicated to helping you with all your needs, their years of experience is invaluable! So, when you visit us in-store, don't be shy! Be sure to say hello to Lynda, Maria, Olivia and Izzy!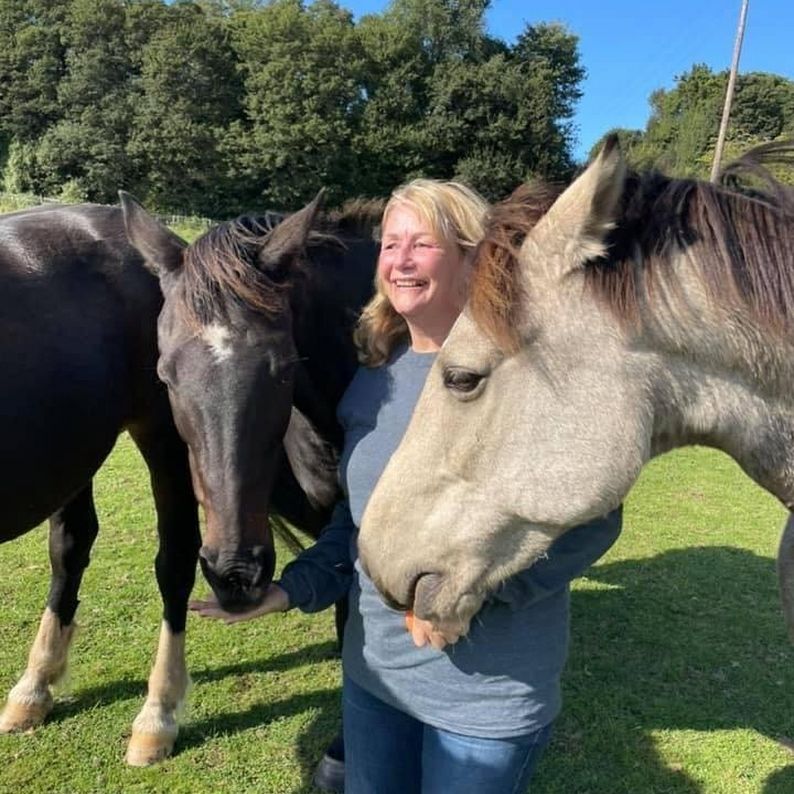 Lynda - Store Manager
"I have nearly half a century of experience with horses – I was born into a non horsey family so many years were spent cycling to horse fields and just staring over the gate at them. My first horse was an unbacked 4 year old, straight off the lorry from Ireland, and bought with the money I had saved doing a part time job while still at school. Since then I have been privileged to have owned and ridden some amazing horses. Dressage called to me, and I have ridden up to Prix St George, trained with Emile Faurie and Carl Hester, and learned so much from Ride with your Mind and Arthur Kotas from the Spanish Riding School of Vienna."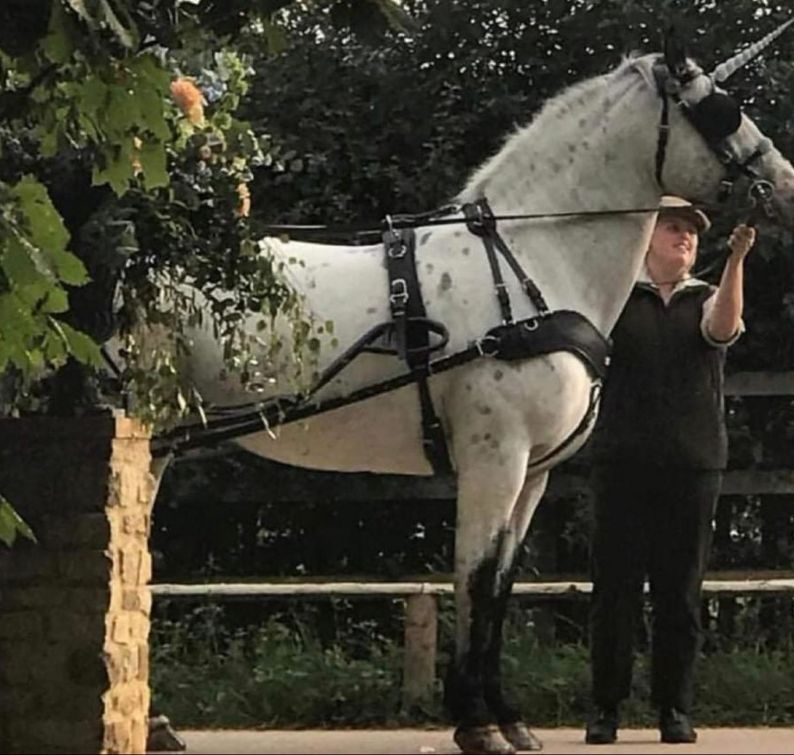 Maria
"I grew up as a little girl loving horses, I was the horse crazy girl! I would have the odd ride here and there but didn't properly learn to ride until I went to college, studying Equine Management. After college I've worked on a variety of yards around the country including local race yards, trekking stables in Oxfordshire and riding schools in Somerset. Meeting some very interesting people and horses along the way. My favourite discipline has to be carriage driving. I was very lucky to have the opportunity to learn to drive at my place of work in Oxfordshire with an 18.1hh Belgium Draft! I find it such an artform and skill to be able to do. Since learning, I have driven a carriage for weddings, engagements, picnics and other events. At Naylors, I love that I am able to share my horsey knowledge with our customers, whatever their queries may be."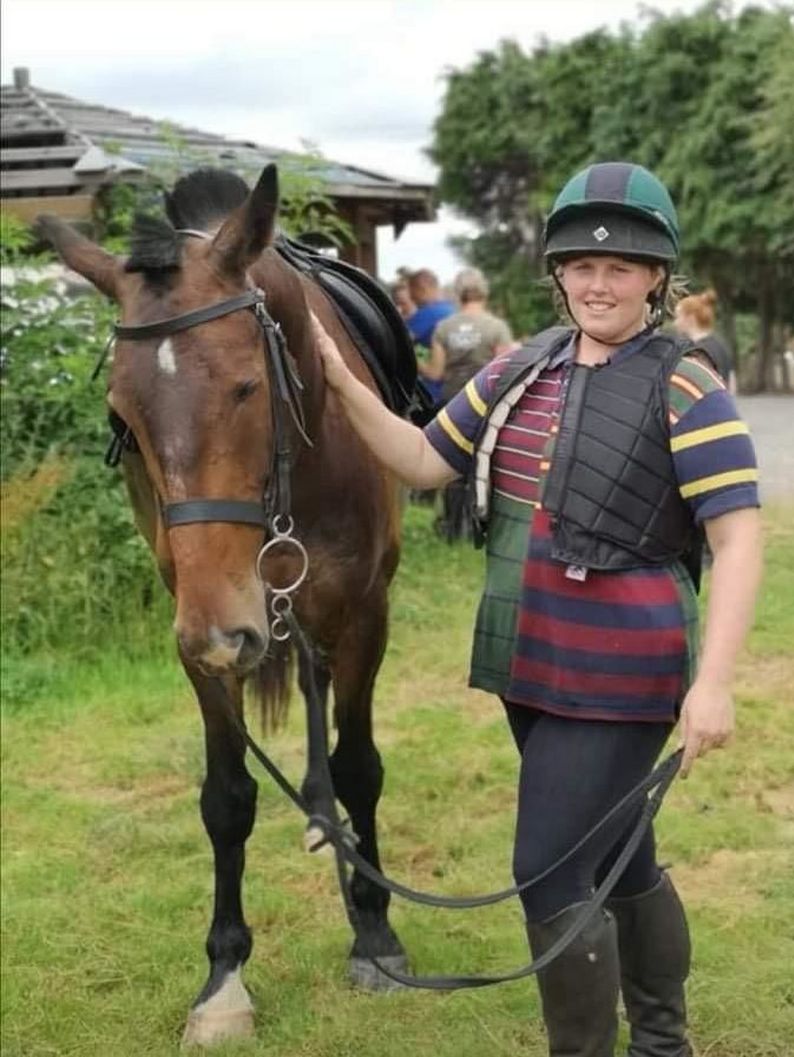 Olivia
"My equestrian journey started before I was born, horses have been a part of my families lives for years and still are now. I have been privileged enough to have owned or loaned a range of horses and ponies, which I am very grateful for. I have worked with horses since I was 15, at a riding school and helping at a livery yard. My favourite discipline would have to be show jumping, I love the atmosphere it brings and the buzz it gives you to try it yourself (although I am not the bravest so don't go as high as I dream about). I have been very lucky in that I have been offered jobs with show jumpers and watched them around the circuit. Naylors is my second family. Every time I get to work I know that I can help our customers with the knowledge I have built up over the years."
Also In-store...
Ready for adventures this summer? If you love all things outdoors, don't forget to GO and take a look at the full range of products and facilities in-store.
GO...
Camping
Caravanning
Climbing
Cycling
Running
Walking
Skiing
Travelling
Fishing Republic
Facilities
Tent Display Area
Car Parking
Boot Fitting Area
Customer Toilets
Baby Changing
Changing Rooms
Climbing Wall
Disabled Access
Vending Machine
Bike Repair Service
Bike Servicing
Rucksack fitting
Itching to come see? Don't forget to snap some pictures of our products and displays while you're browsing! Share your favourites with us using the #NaylorsSnapandShare to get them featured on our social pages! We'll see you very soon! Don't live locally to our new store? You can shop online at Naylors.com 24/7, or why not visit one of other stores in Rochdale, Nantwich or Cannock?!