Point Two has been manufacturing air jackets since 2009 and their jackets are worn by a wide variation of horse riders; from professional eventers to polo players, hunters to jockeys and leisure riders to mounted police.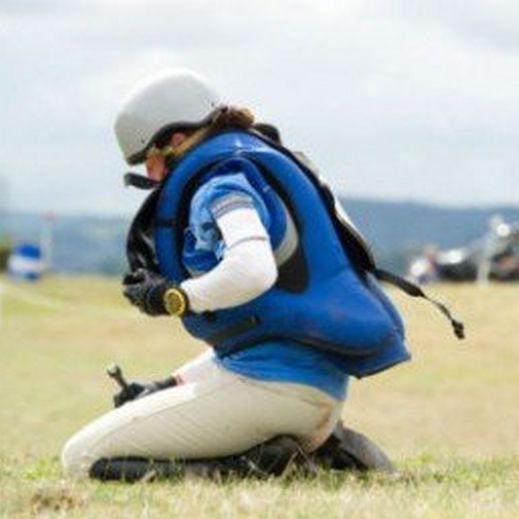 Safety First
Point Two has revolutionised safety in the equestrian world and there are countless testimonies from satisfied customers praising the jackets.
The Point Two air jacket combines the latest in airbag technology with a lightweight and comfortable jacket or body protector and seeks to protect the rider from sustaining significant injury. Point Two does not claim to eliminate injury completely but can help reduce the severity of injuries. Key findings from the safety tests at the Transport Research Laboratory (TRL) showed that
The Point Two air jacket worn alone provided approximately 45% more protection for the lower spine than a level 3 body protector.
The Point Two air jacket (worn alone or with a level 3 body protector) reduces the risk of rib fractures and underlying organ damage by at least 20%
The Point Two air jacket used in combination with a level 3 body protector improved protection to the spine by up to 69%.
The Point Two has been designed to absorb shock, distribute pressure and support the spinal column. The air jacket offers further support to the collar of the neck, the ribs, the coccyx, the vital organs and even helps to guard against crushing injuries in the event of a rotational fall.
The below video shows how effectively the Point Two air jackets work in the event of a fall and highlights the speed at which they inflate.
How does it work?
The Point Two ProAir jacket and P2-RS Hybrid attaches to the saddle via a lanyard attachment. In the event of a fall the lanyard will be released and the air canister will activate. The air canister contains pressurised CO2 and is attached to the front of the jacket. The air vest will inflate in less than 1/10th of a second (roughly the blink of an eye) and hold the rider tight for 15-20 seconds. The air vest will deflate in 2-3 minutes.
The ProAir jacket and P2-RS Hybrid have been specially designed to not restrict movement for the rider. The inflated air vest still allows full movement of arms, legs and waist and it is possible to roll in the event of a fall.
The Point Two air jacket is reusable. Once a canister has been activated it must be replaced. Replacement canisters can be bought here.
All jackets come ready to use with a bungee lanyard, saddle attachment and 2 canisters (one on the jacket and one spare). The spare canister is provided so riders can experience a test inflation of their jacket. A test inflation is highly recommended by Point Two so riders know what to expect prior to a real accident. Test inflations can be carried out at Naylors during your fitting.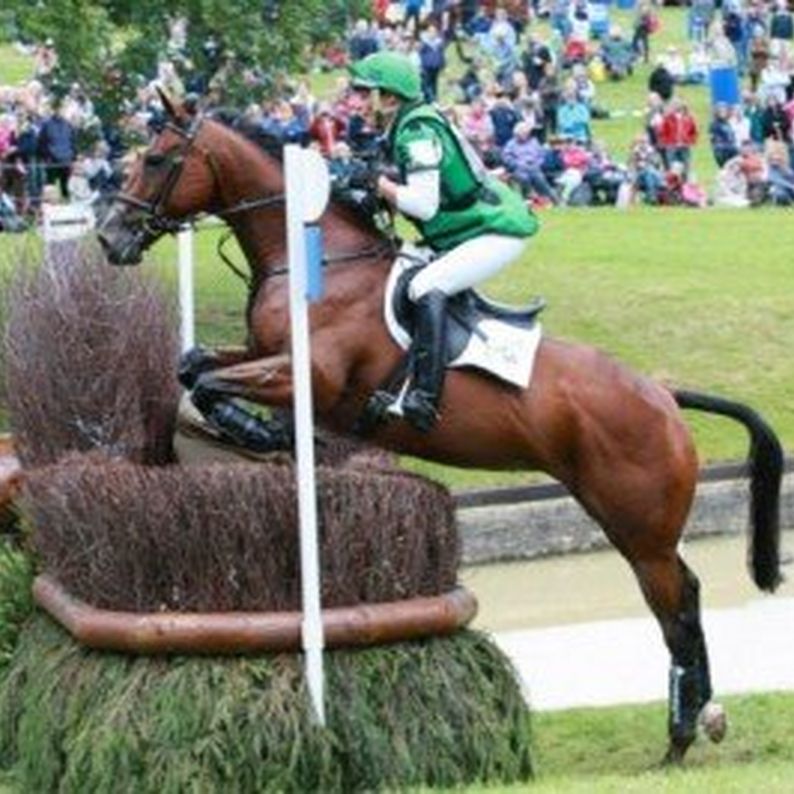 Why wear one
The Point Two ProAir Vest and P2-RS Hybrid are worn by a variety of riders from top class eventers to leisure riders, from jockeys to mounted police. The Point Two ProAir Jacket or P2-RS Hybrid is not compulsory for competition wear but many competitors do wear them.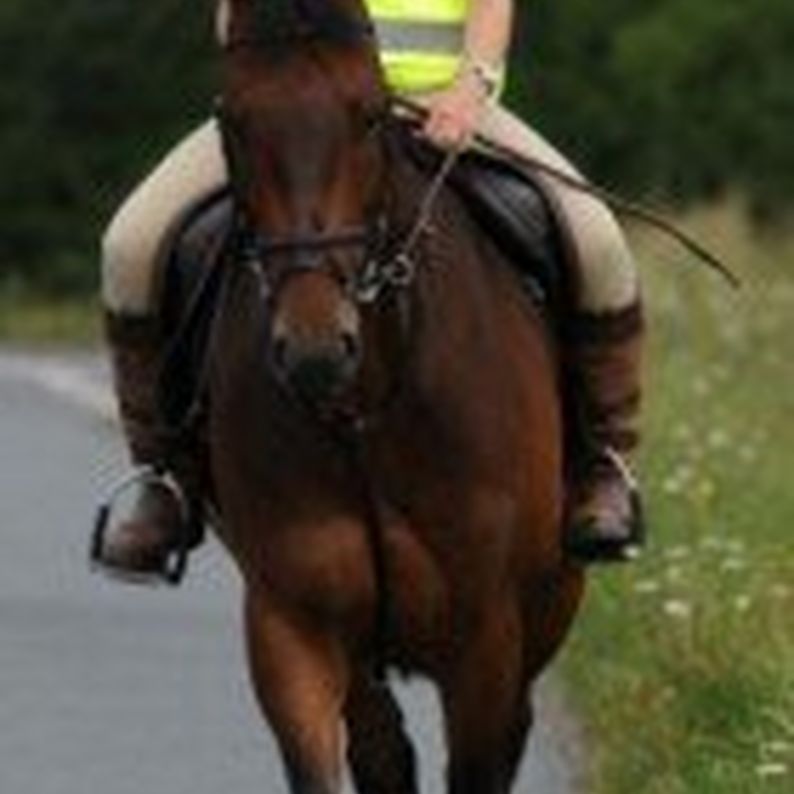 The safety statistics highlight how beneficial a Point Two air jacket can be in the event of a fall and for this reason many people wear them. The most commonly inured group are young, leisure riding female amateur riders and approximately 70% of accidents occur when out hacking and schooling. This highlights how important it is to consider your safety at all times. Just because you do not event, compete at high level or take part in fast paced disciplines does not mean you are safe from injury.
The Point Two ProAir Jacket is available in 8 different colours so there is something to suit everybody; whether you want black or navy to match your show jacket, bright colours to match your cross country colours or even Hi-Viz for extra visibility when out hacking on the roads.
Air Jackets when competing
Air Jackets are not compulsory for competition but many riders do wear them. Most top level eventers wear air jackets with a body protector or the PS-R2 Hybrid during the cross country stage of eventing and they have undoubtedly reduced the severity of many injuries and even saved lives.
Recent rule changes from British Eventing and The Pony Club regarding wearing an Air Jacket without a traditional body protector underneath in certain discipline/phases has been amended. Air jackets can now be worn for the Dressage and Show Jumping phases. Point Two hopes that the new rule changes will encourage people who have previously not worn safety equipment for the Dressage and Show Jumping phases to invest in the Airbag Technology.
Pony Club Rule Change:
The Pony Club Rule number 16 IV: Body Protectors has been immediately amended with regards to air jackets. Previously it was always compulsory to wear a body protector if the member was wearing an air jacket. With Immediate effect this rule now only applies in cross country and pony racing. In any other circumstances air jackets may now be worn without a body protector.
British Eventing Rule Change:
Chapter 7, Competitors Dress; Saddlery Equipment 7.4 Inflatable/ Air Jackets:
If a competitor chooses to wear an airbag style body protector, it must be worn over a permitted body protector for the cross country phase. Inflatable/air jackets may be worn for the show jumping and dressage phases without a body protector.
Fitting
In order to work correctly the Point Two ProAir Vest must be fitted by a qualified fitter. Here at Naylors Equestrian we provide a fitting service free of change so you can feel safe in the knowledge your air vest fits correctly and will protect you in the correct way in the event of a fall.
The air vest can be worn over or underneath clothing as long as the over clothing is loose enough and does not obstruct or hinder the function of the lanyard.
Point Two recommends the air vest to be worn over a traditional body protector, however it can be worn alone.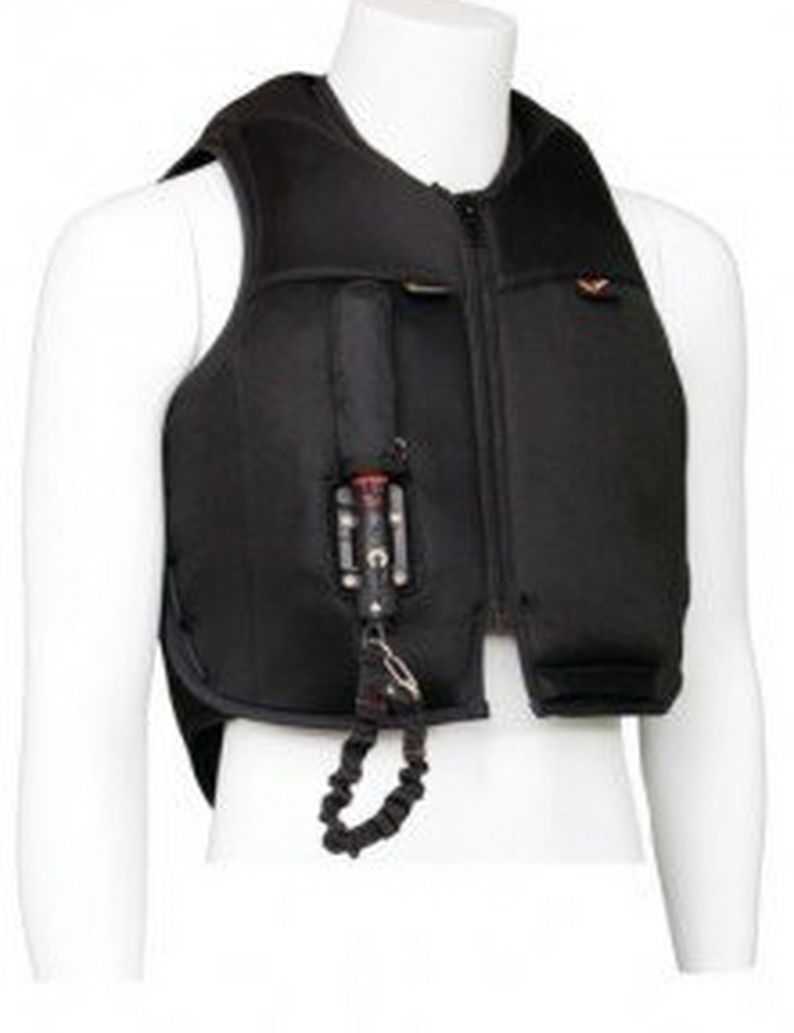 P2-RS Hybrid
The P2-RS offers the highest level of protection as it combines an air vest with the RS2010 Racesafe body protector. The RS2010 Racesafe body protector is approved to BETA 2009 Level 3 and also carries the European Standard EN 13158:2009 Level 3 both when inflated and uninflated.
The P2-RS Hybrid is approximately 20% lighter than wearing a separate combination of an air vest and a body protector and is incredibly convenient and comfortable. The P2-RS fits the same as a Racesafe body protector.
The P2-RS Hybrid is approved for use in competition and is endorsed by many top event riders.
Servicing
Point Two recommends all air jackets to be serviced once a year, after six inflations or after a particularly heavy fall. The Point Two servicing includes a trigger clean, shell wash, removal and full pressure testing of the airbag. Services must be carried out by Point Two Head Office otherwise the lifetime warranty of the jacket is void. Click here to find out more about servicing.
A valid Point Two…
It is clear that Point Two has done a great deal of research into improving safety for horse riders in all disciplines and the safety statistics speak for themselves. The Point Two air vest is an impressive piece of kit that has helped to reduce the severity of injuries and even save lives. What do you think of the Point Two air jackets? Have you fallen from your horse whilst wearing one? Here at Naylors we would love to hear what you think.