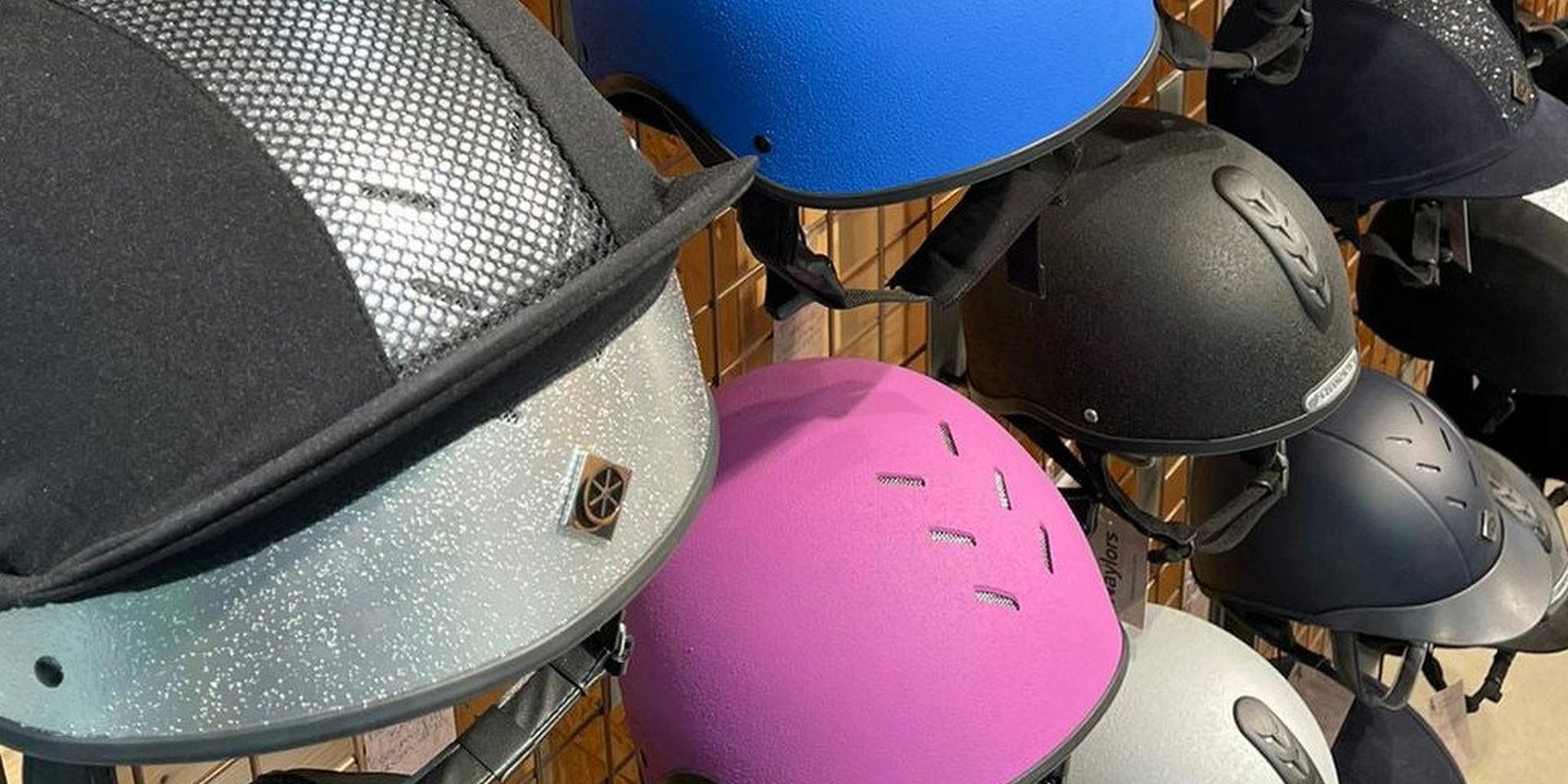 When it comes to riding hats there's no denying that regardless of the occasion safety should always come first. After all, we don't wear them because they look cool! Saying that, in recent years hat designs have come a really long way. We're no longer limited to boring blacks and basic blues because thankfully, safety wear just got stylish! Are you ready to be the star of the show? With this stunning selection, you'll soon have the perfect sparkling safety wear for in the saddle this season.
Sparkling Safety – Top Picks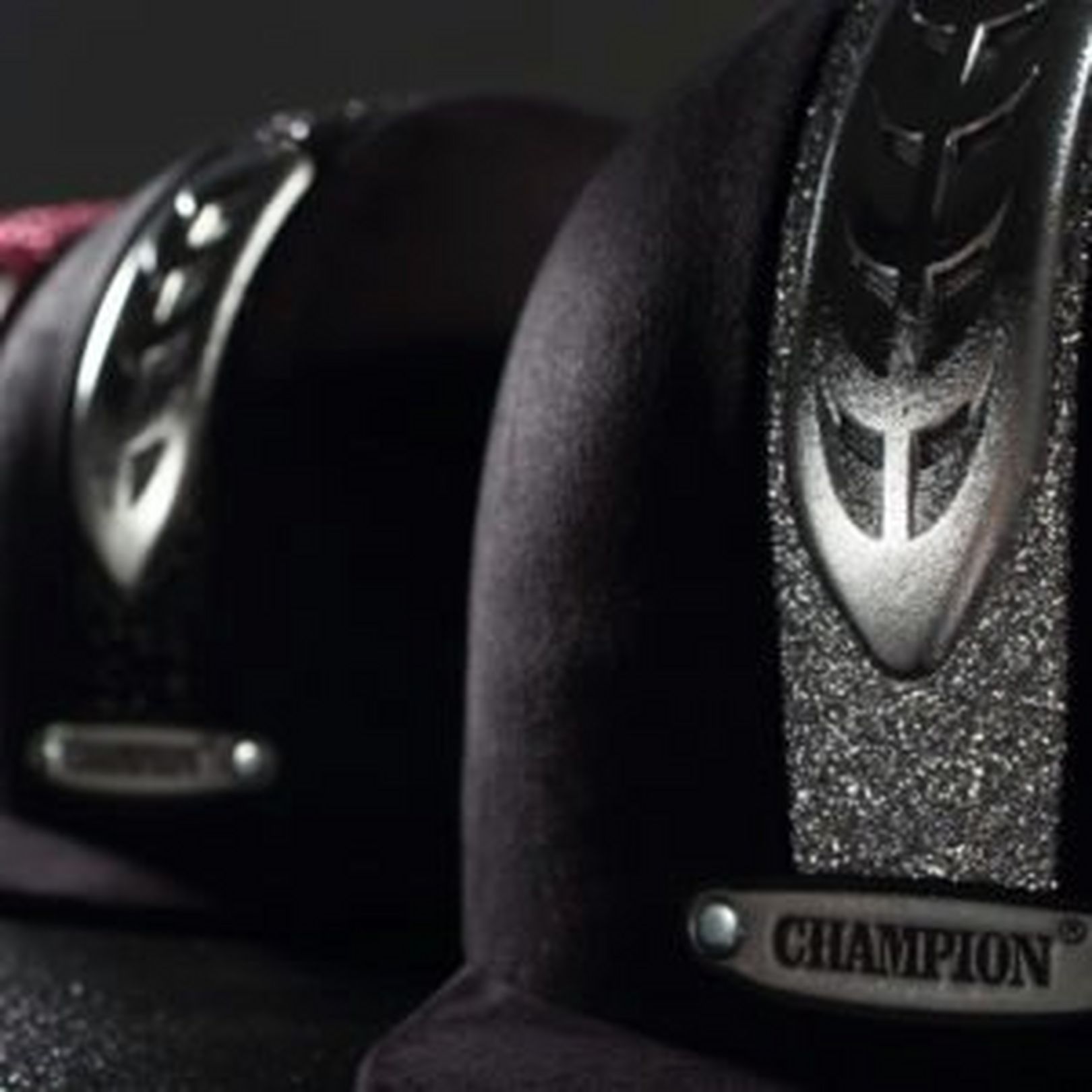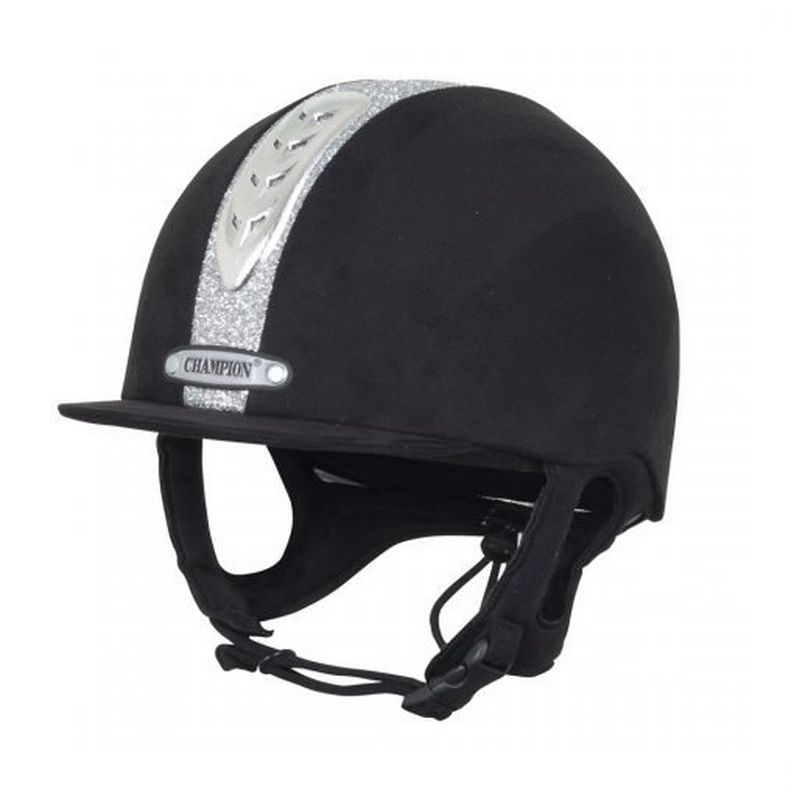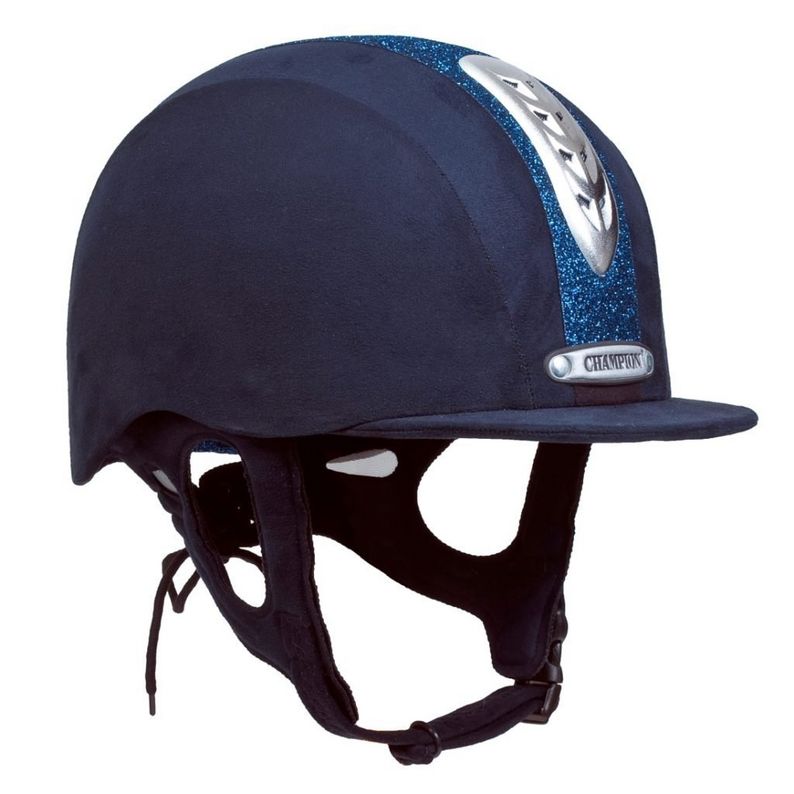 X-Air Dazzle Plus
RRP £89.00
Dare to dazzle? In an X-Air Plus Riding Hat you're sure to turn heads! Effortlessly blending style and substance, it offers crown comfort padding, a lightweight injection moulded shell, an incorporated air flow system, a shock absorbing expanded polystyrene inner, a durable synthetic suede outer and a soft 4 point padded harness with rear laces for a customisable fit. Meets safety standards:
British PAS 015 2011
VG1 01.040 2014-12
ASTM F1163-15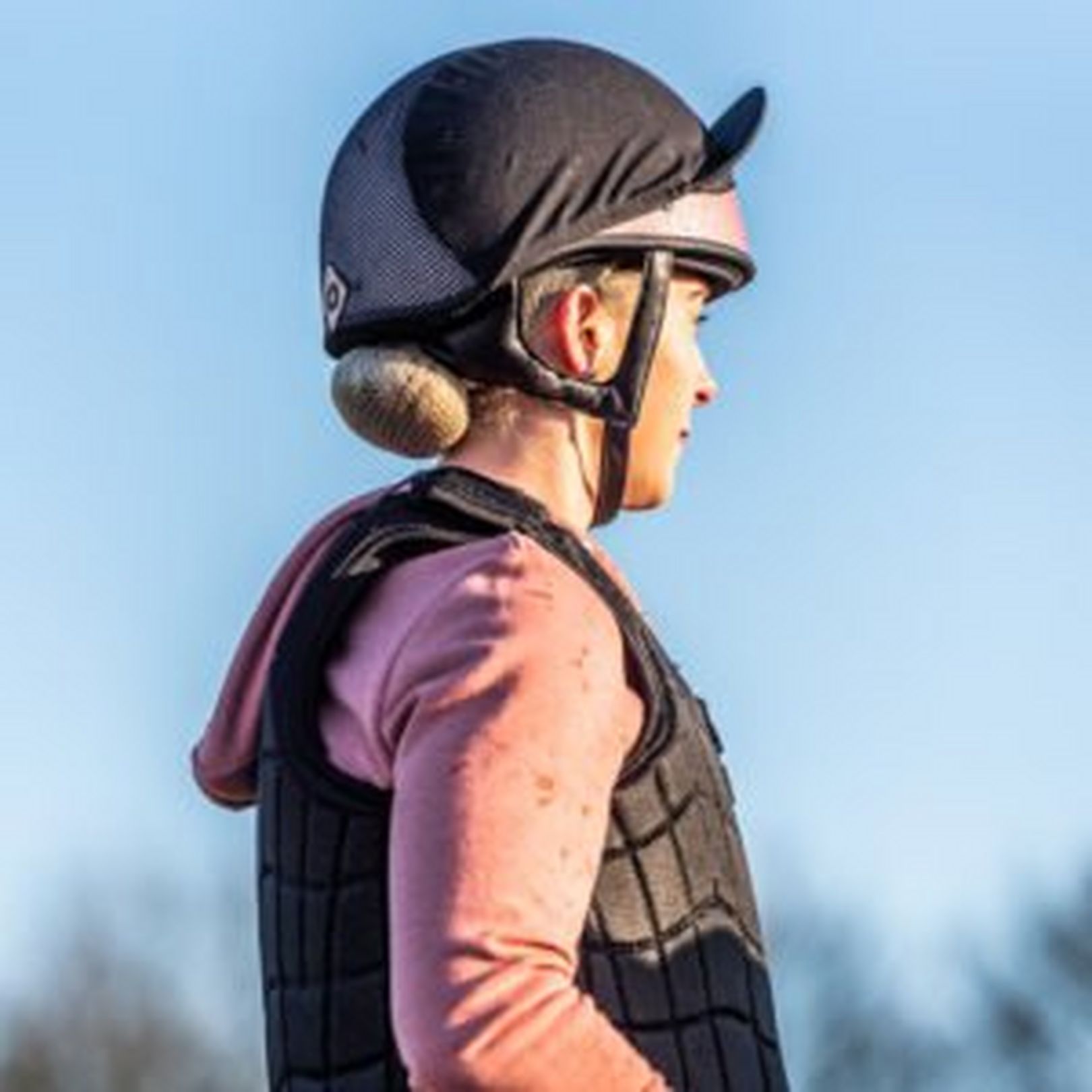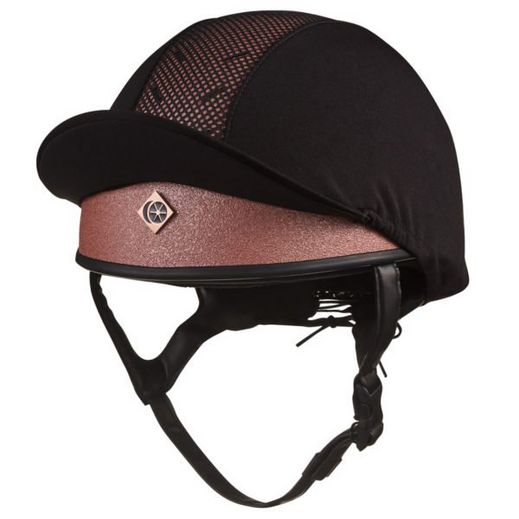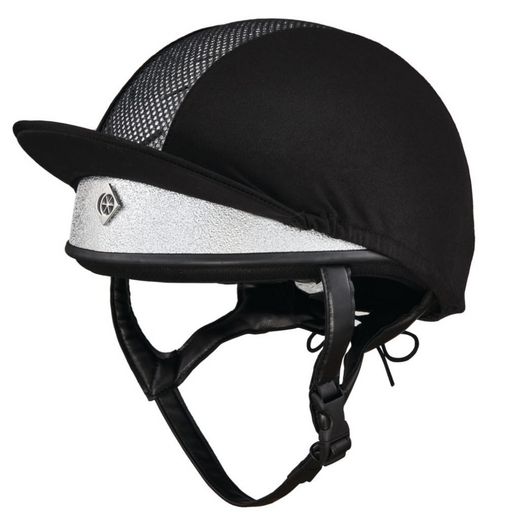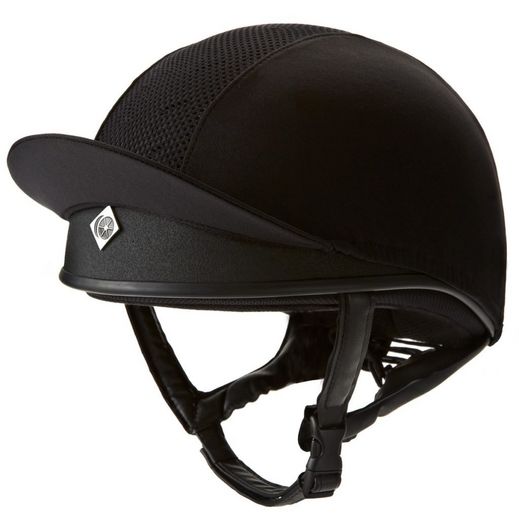 Charles Owen Adult Pro II Plus
RRP £175.00
Let's be honest, traditional skull caps are hardly glamorous but this one's an exception to the rule! Feast your eyes on a sparkly safety wear sensation, the glitzy, gorgeous, gold Charles Owen Adult Pro II Plus. Designed for cross country this triple-standard, precision-fitting skull cap meets safety standards:
STM F1163-15
PAS015:2011
VG1 01-040 2014-12
Features include front and rear ventilation, a soft GRpx technology harness, a sized anti-microbial lining, a washable and replaceable headband and a free of charge ventilated hat silk. Also available in Black and Silver.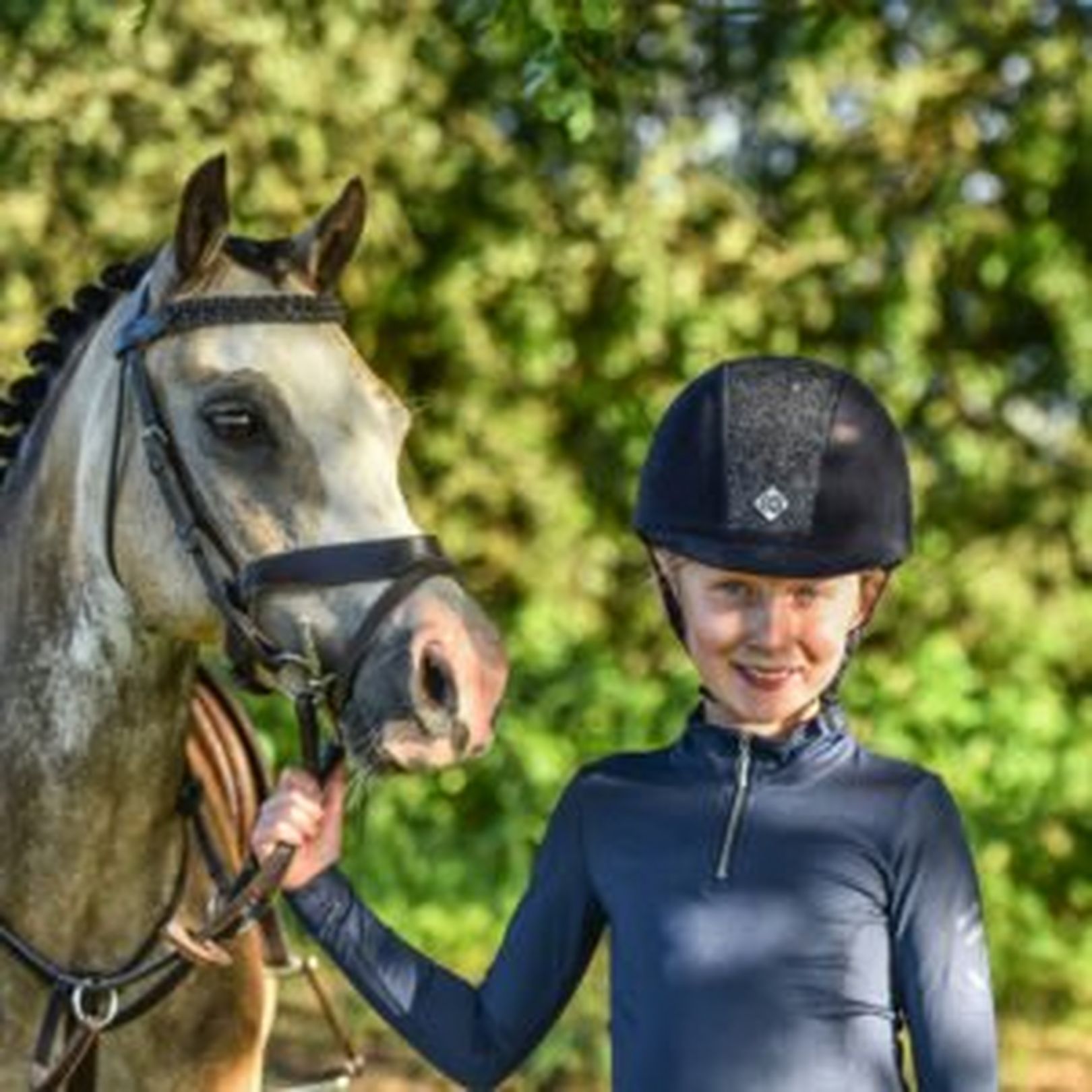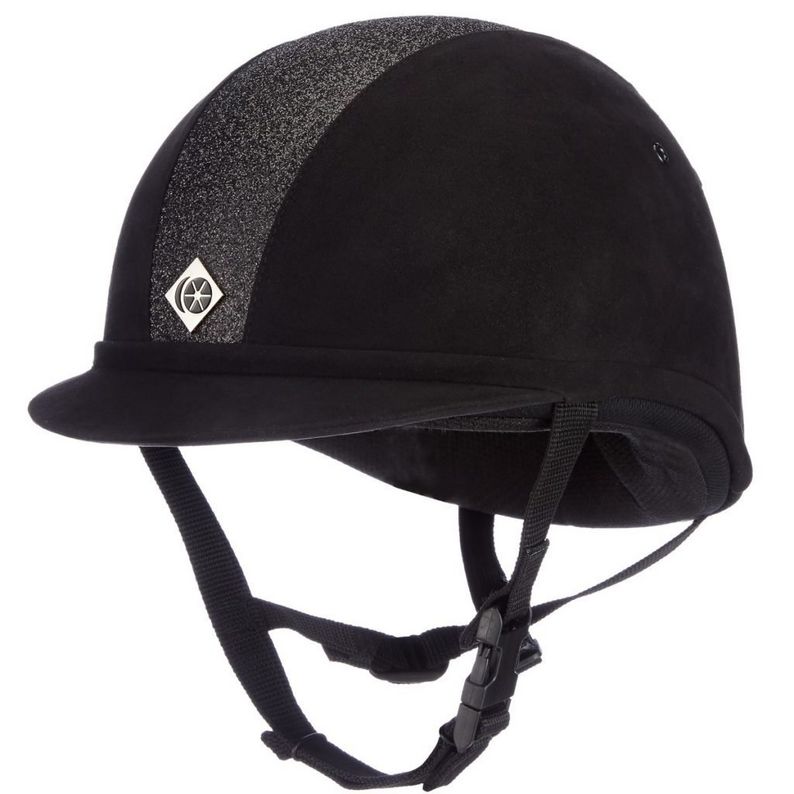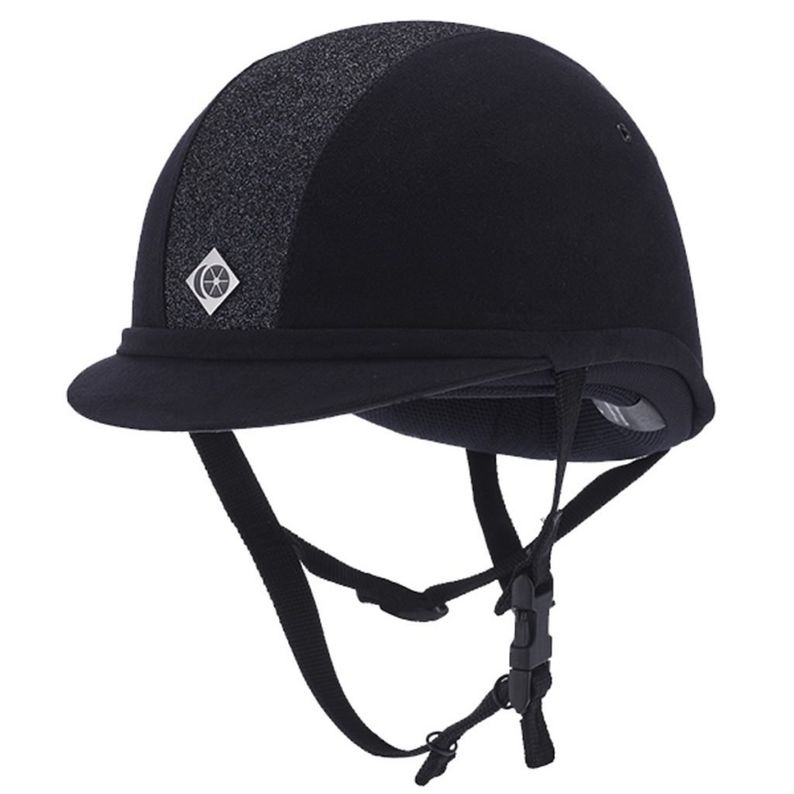 Charles OwenYR8 Sparkle Riding Hat
RRP £105.00
Pretty, practical and perfect for every day riding! The YR8 is one of Charles Owens most popular riding hats and it's now available with added bling! Features include front and rear ventilation, an adjustable nylon harness, microfibre suede side panels and special sparkle fibre centre panel. Double safety standard approved, it meets:
PAS015:2011
VG1 01-040 2014-12
Available in Black Bling and Navy Bling.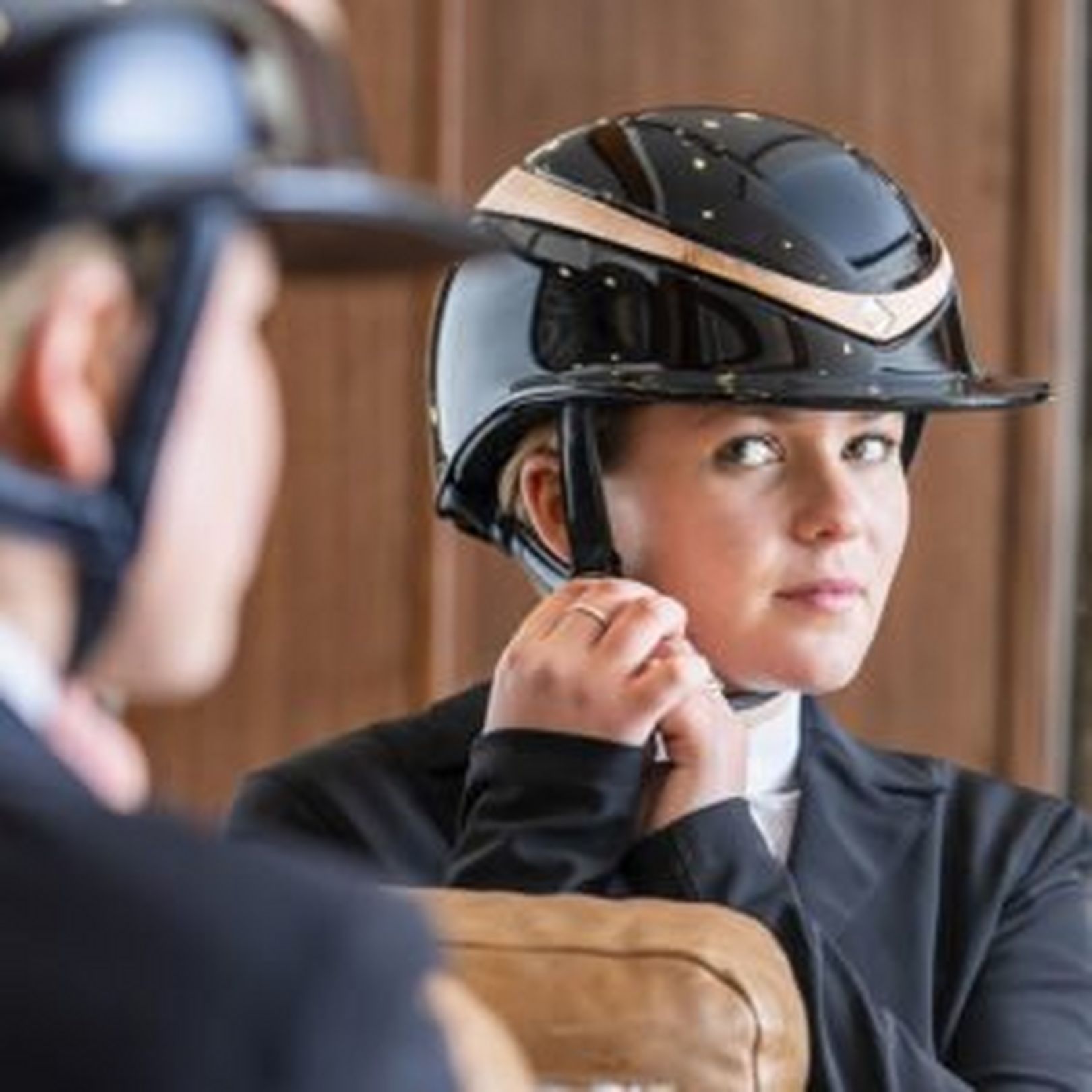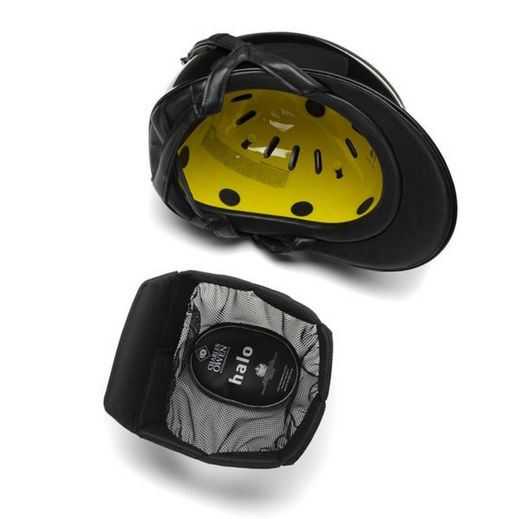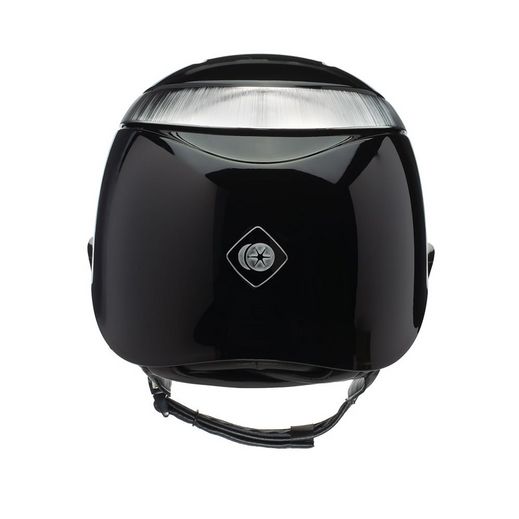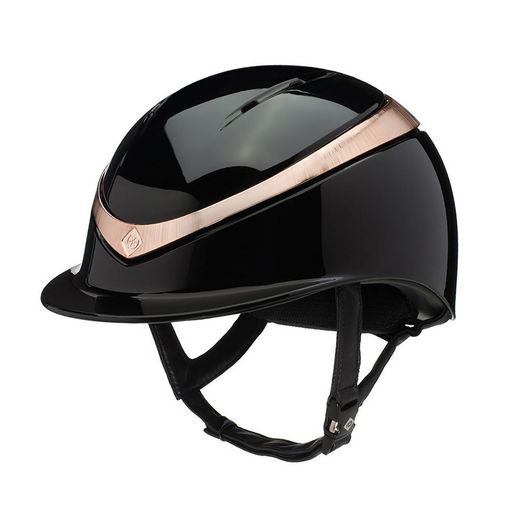 Charles Owen Halo
We could all use a guardian angel in times of trouble, right? Meet the next generation performance riding helmet – The Halo! Created to celebrate 110 years of Charles Owen, it displays everything we love about the brand, combining safety and style. Make a statement in the show ring with the smooth outer and exclusive brushed metallic ring. Prioritising comfort it features a 360° ventilation system, slim and low-profile styling, a flexzone peak, a washable headband, padded neck support, an antimicrobial lining with silver ions and a leather harness. Perfect for competitive use it meets three safety standards:
ASTM F1163-15
PAS015:2011
VG1 01-040 2014-12
We hope you love these sparkling safety wear top picks as much as we do! For more information or advice when choosing a new riding hat please take a trip down to one of our stores or contact our customer service team on 01706 507 555.