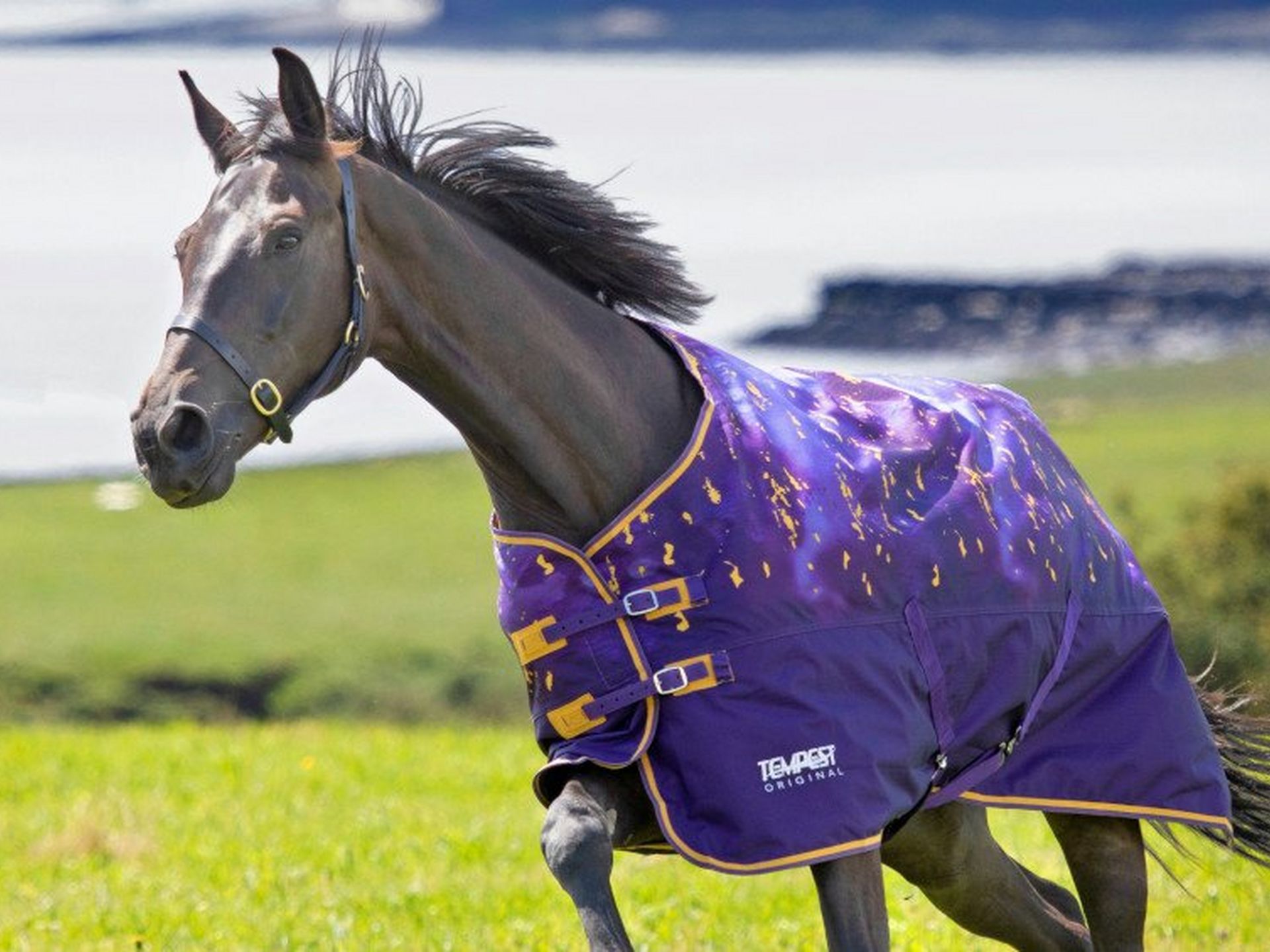 Don't get caught out by surprise sunshine or disappointing downpours this season. Whatever the weather, be ready with our top spring horse rugs! Join us as we take a look at the latest and greatest turnout, fly and sweet itch rugs, essential for the months ahead.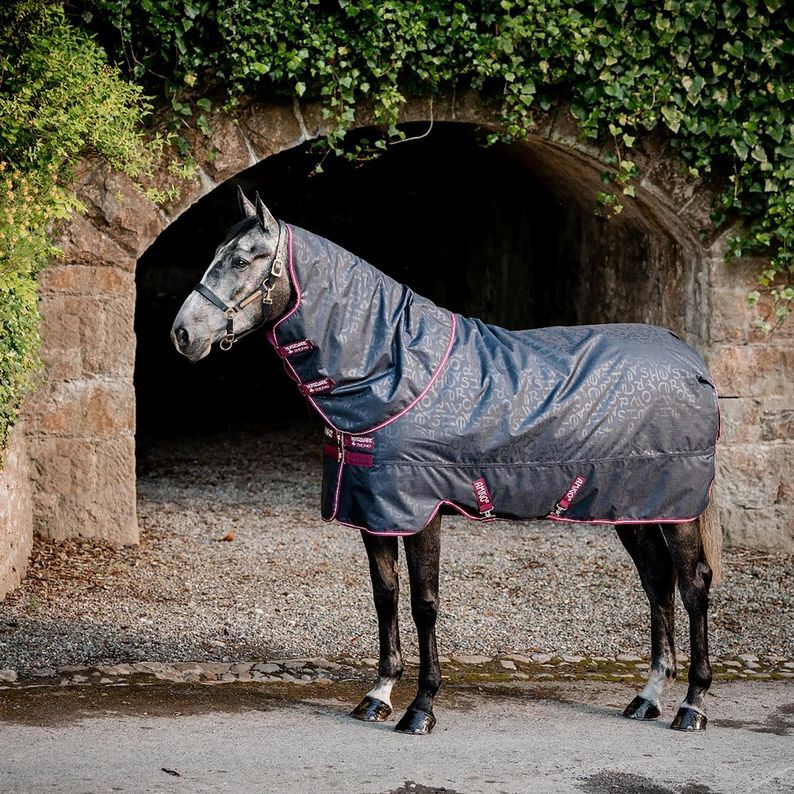 Horseware Amigo Hero Ripstop Plus 0g Turnout Lite Navy/Burgundy/White
£88.10 £97.95
Brand new for 2022, the Horseware Amigo Hero Turnout is a fantastic addition to your horse's wardrobe. Specially designed for those overcast and rainy days, it offers a detachable hood and a waterproof, breathable outer. Made using 600D polyester with ripstop to prevent tares spreading, it's both strong and durable for improved longevity. Boasting a shine enhancing, antibacterial and anti-static inner lining, you can rest assured that it'll keep your horse looking his very best, even after you've taken it off!
Shop now
Bridleway Ontario 220g Medium Weight Combo Neck Turn Out Horse/Teal 6'9"
£52.99 £80.00
Looking for a rug that doesn't cost the earth? Affordable yet effective, the Ontario provides breathable protection against the elements. Featuring a 600D polyester outer with ripstop, a combo neck, comfort enhancing deep leg gussets, buckle chest straps and adjustable cross surcingle's, it's got all the boxes checked.
Shop now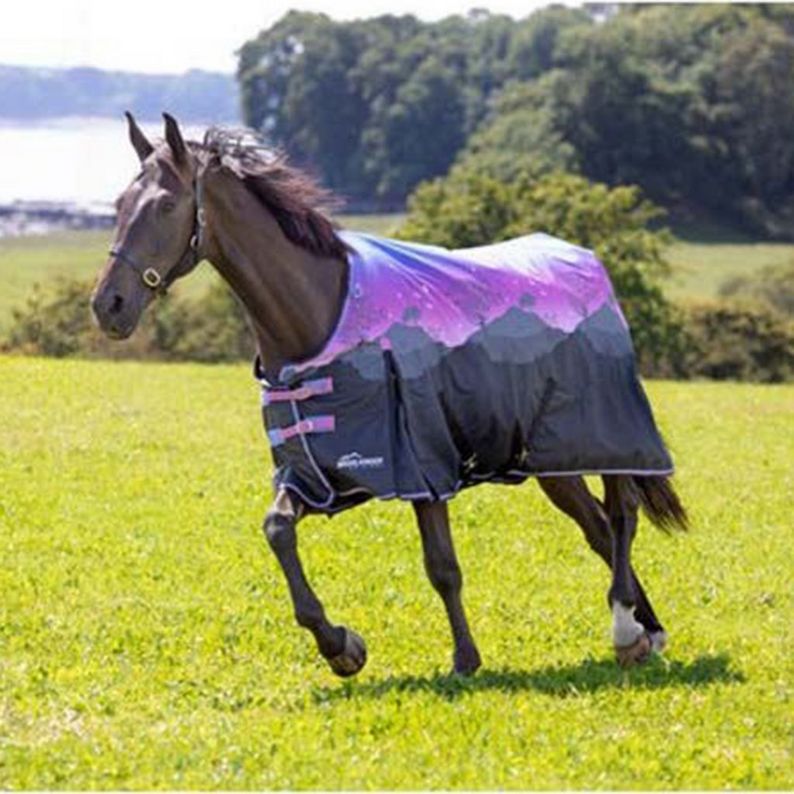 Shires Highlander Original Lite 0g Turnout Spring Morning
£62.99 £69.99
Built with ShireTex fabric technology, the Highlander Original Turnout offers a 600 denier ripstop outer, with a PFC free durable water repellant finish. Packed to the brim with loads of added extras it also offers; deep shoulder gussets, a fully lined inner, twin buckle chest fastenings, adjustable cross surcingles, an adjustable fillet strap, integrated leg straps and a generous tail flap.
Shop now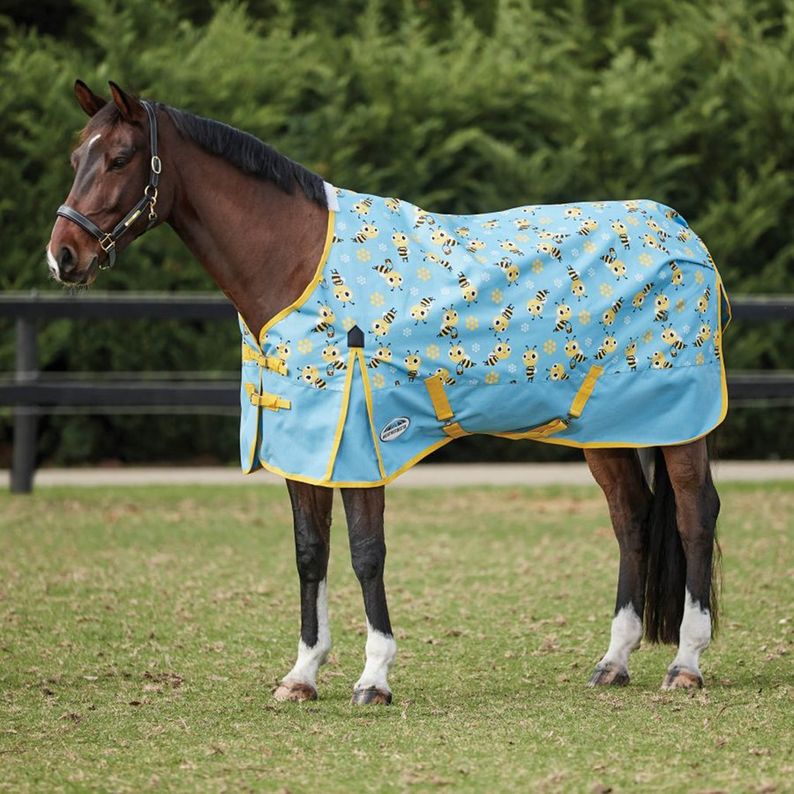 WeatherBeeta ComFITec Essential Standard Neck 0g Lite Turnout Rug Bee Print
£74.99 £97.99
We're buzzing about the new WeatherBeeta ComFiTec Essential print rug, are you? Proudly adorning cute and colourful bees, this new arrival is packed with personality! With more to offer than just looks, it's also waterproof and breathable, made using a durable 1200D outer and lined with a 210T polyester liner. Filled with all your favourite features, it has traditional side gussets, a boa fleece wither and adjustable leg straps.
Shop now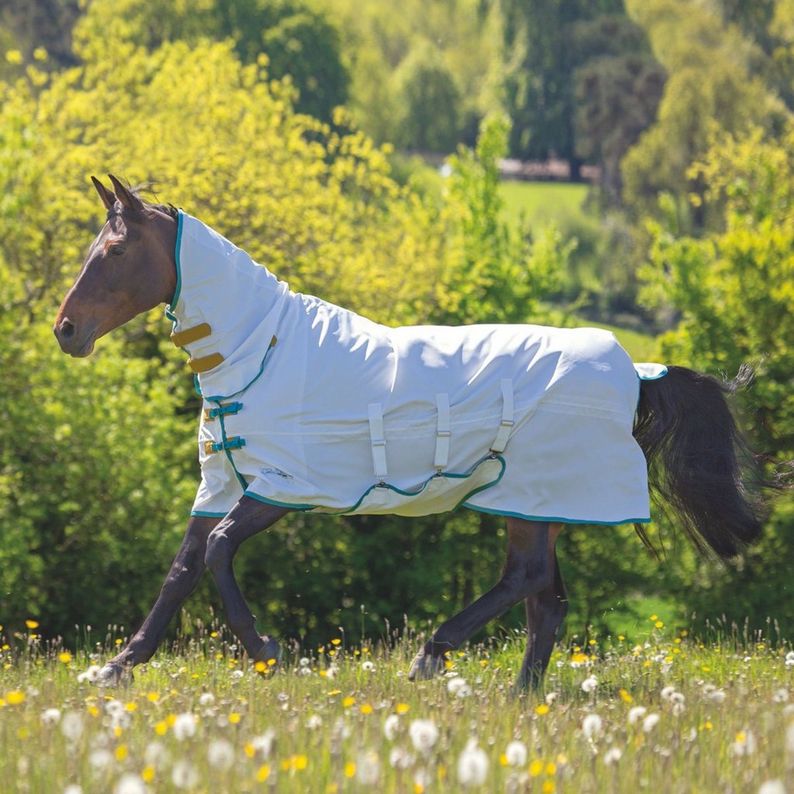 Shires Tempest Plus Sweet-itch Combo Rug White
£59.39 £65.99
Does your horse or pony suffer from sweet itch? Fight off the flies with the Shires Tempest Sweet Itch Rug. Made using a tight knit mesh fabric it's highly effective against insects. Not to mention, it's 90% UV blocking, with an integrated contour neck, a full belly wrap and a large tail flap.
Shop now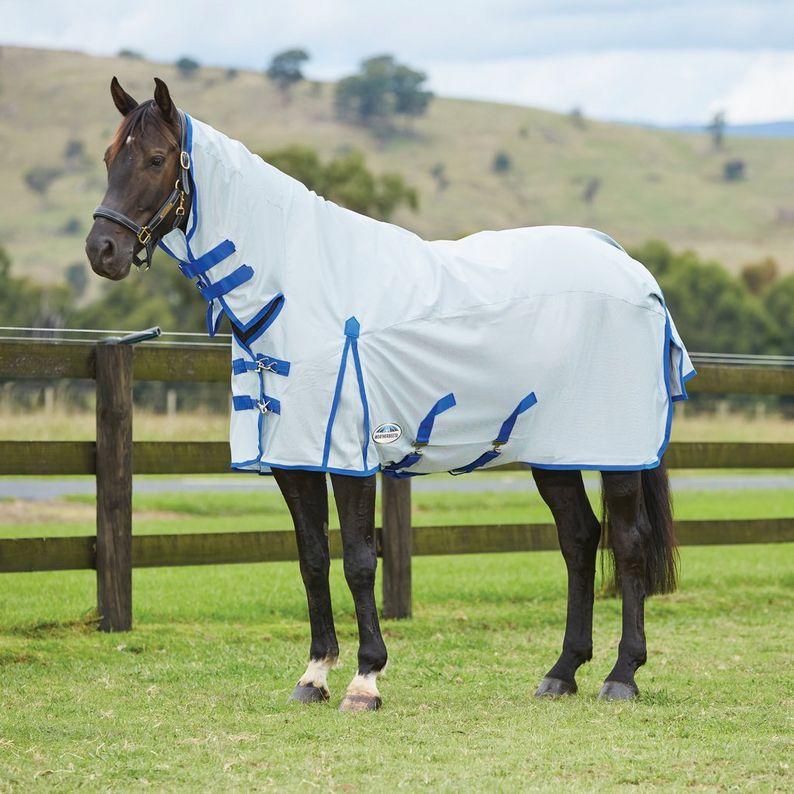 WeatherBeeta ComFITec 600D/Mesh II Combo Neck Rug Silver/Silver
£116.99 £129.99
Created to offer practical protection, the WeatherBeeta ComFiTec Mesh II is a must have for any horse. Combining the best bits of both a turnout and a fly rug, it features a 600D waterproof upper with airflow lower panels. Ideal for deterring irritating insects, the combo neck, belly wrap and full tail flap are sure to keep your horse covered and comfortable from head to tail.
Shop now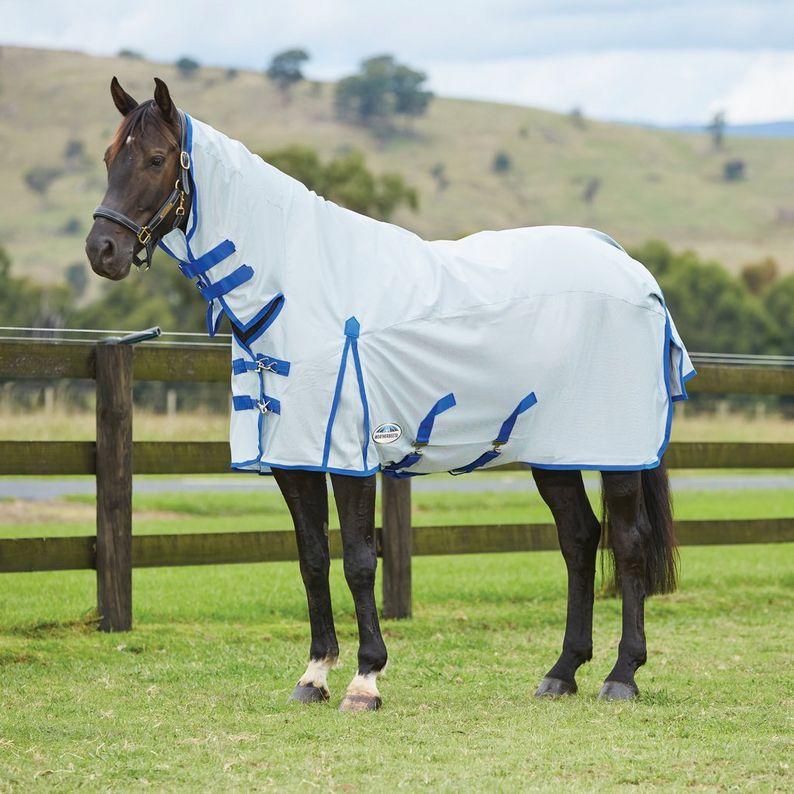 WeatherBeeta ComFITec 600D/Mesh II Combo Neck Rug Silver/Silver
£116.99 £129.99
Ditch the itch this summer with the Sweet-Itch Shield Combo Neck Fly Rug from WeatherBeeta. Designed to offer relief when our horse's need it the most, the full coverage design includes; a combo neck with an ear hood for security, a belly wrap and an extended tail flap. Highly breathable and blocking up to 90% of harmful UV rays, it's a seasonal saviour.
Shop now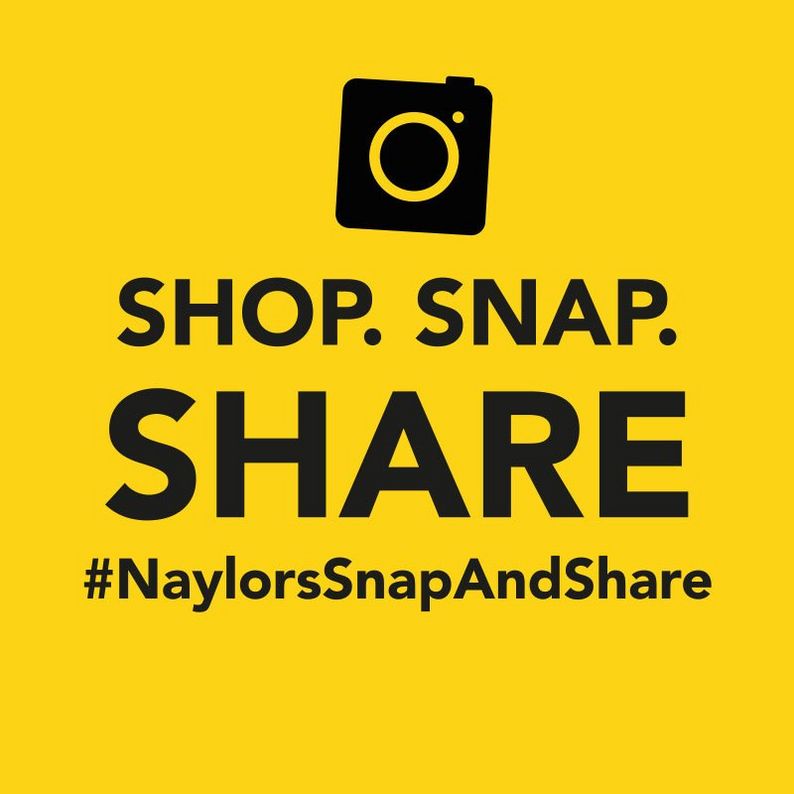 You can shop our full range of products online at www.naylors.com or in-store. Don't forget, if you make a purchase share your pictures with us in the comments or include #NaylorsSnapAndShare on your social posts for the chance to win a Naylors gift card!