Its the news all equestrians have been waiting for … Spring is finally here!
Gone are the dark days, soggy fields and lack of quality pony time! But are you truly prepared for Spring? Whilst we can't complain about the warmer weather, longer daylight hours or the lack of mud, Spring comes with its own problems including lush grass, pesky flies and hours of preparing your horse for the show season ahead.
We've compiled a quick list of products we'd recommend to give you a head start! Have a skim through:
Fly Protection for Spring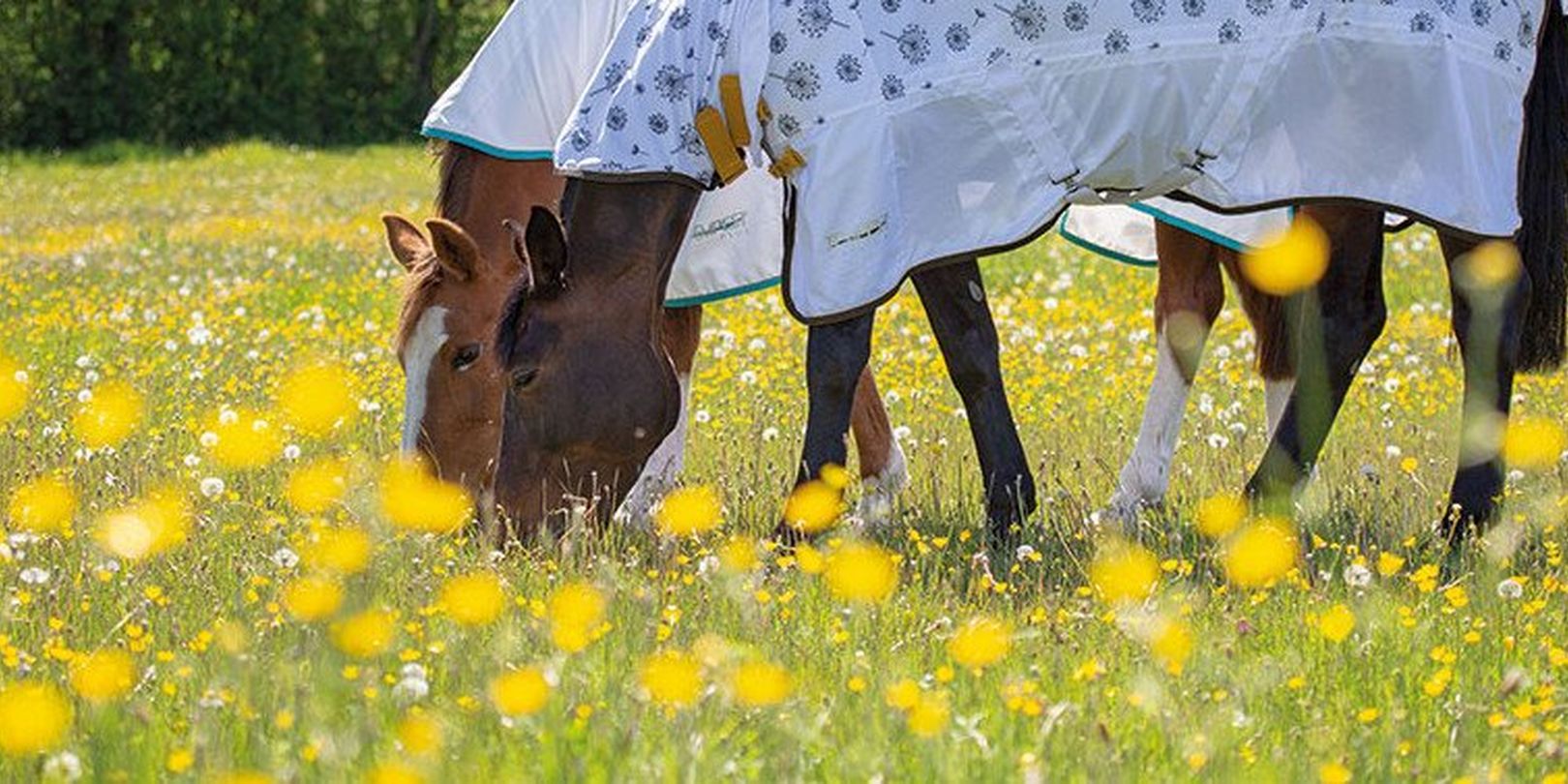 Apart from winter, flies are the equestrians next biggest bug bear! With warmer weather in Spring comes the swarms of midges and flies. These pests constantly irritate your horse. Not only do they cause itchy bites, but they can aggravate the eyes and ears too. For those who are unfortunate enough to be allergic to midge or black fly saliva, it can cause bouts of sweet-itch, stressful for both us and them.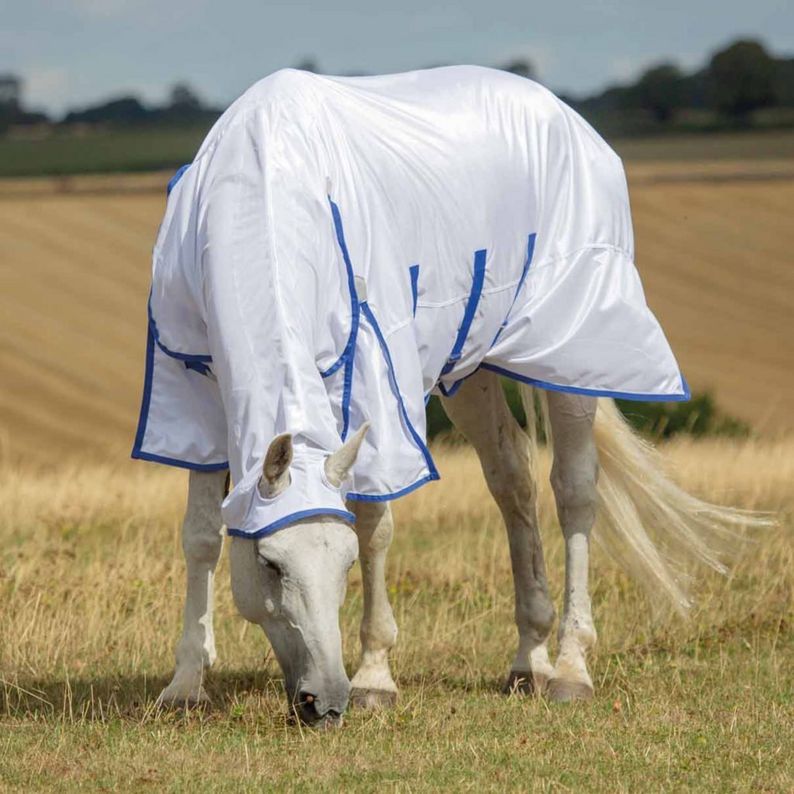 Fly rugs are one of the best defences against these fiends and are a definite Spring Essential. Offering complete 'head to toe' coverage, fly rugs ensure that the whole body is protected to prevent flies from biting. Designed to be lightweight and breathable, fly rugs are ideal for Summer time wear, with the majority now sporting UV Blocking technology to avoid sun bleaching and over heating.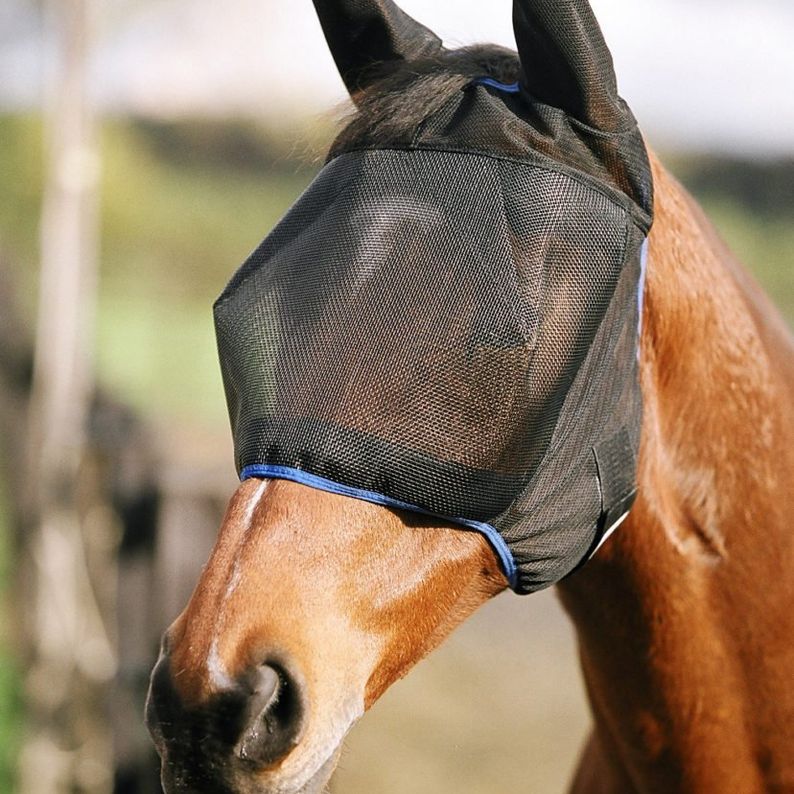 Flies love to bother the most vulnerable areas of your horse, usually congregating around the ears and eyes. This understandably can cause irritation and mild reactions. Fly masks and veils can give your horse the peace they require when grazing or out working.
Fly masks come in a variety of styles from full face masks for complete coverage to midi masks that provide protection for the eyes whilst keeping the nose and ears clear, perfect for those that are a little sensitive. Some can even be fastened to your horses bridle to provide relief whilst you are out on the trails.
Fly Veils are the ideal riding accessory, that only do they finish off that matchy matchy look, they can help reduce noise and guard against flies around the ears.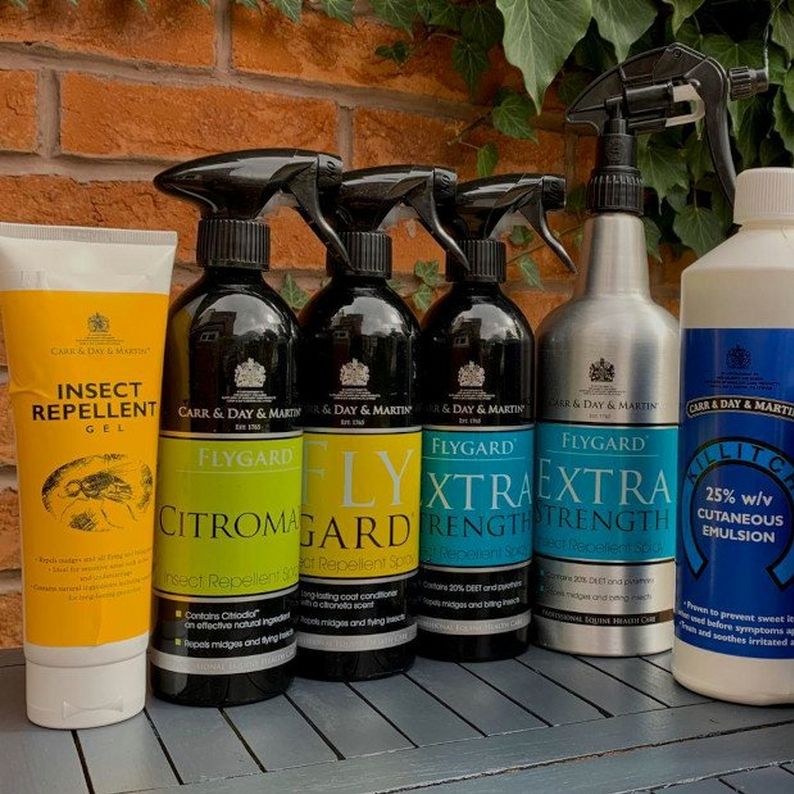 During hot weather you may want to forego rugs as your horse could overheat. Fly Sprays provide a simple yet effective solution to keeping the pesky flies at bay. From a range of sprays for an easy all over coverage to gels for sensitive horses that prefer the quieter touch.
From powerful DEET formulations for long-lasting strong repellent to natural Citronella ideal for sensitive skinned horses, we've got lots to choose from.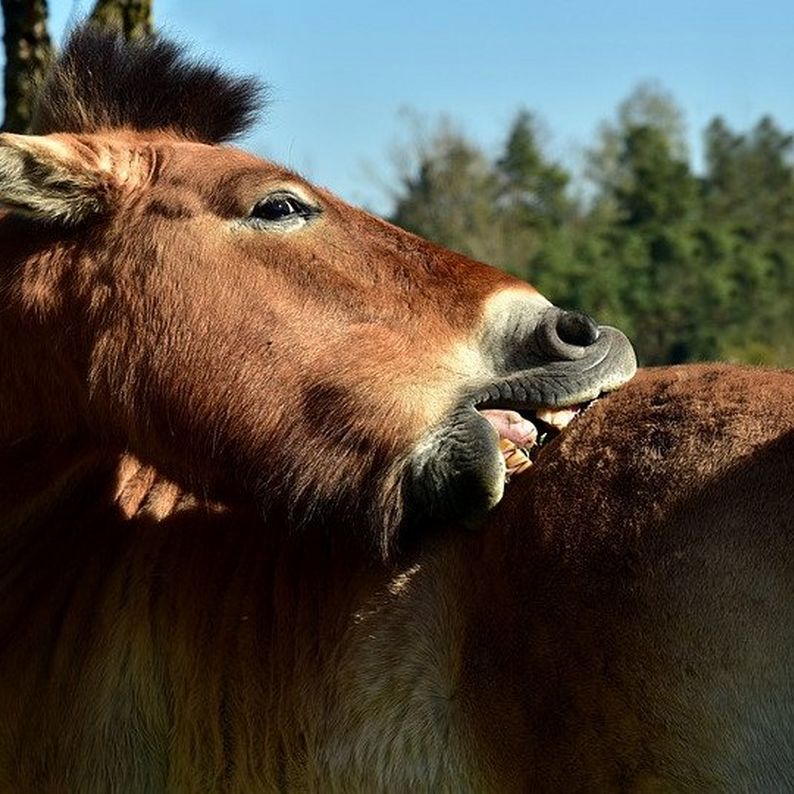 Spring is a time which Sweet-Itch horses and ponies dread. Sweet-Itch is a common ailment that can occur in any horse, no matter their age or breed. It is caused by an allergic reaction to the saliva of black flies and midges.
It is important to watch out for signs and catch it early, before the issue worsens. Symptoms will vary, however signs such as itching (around the neck, mane and tail) scaly skin, hot patches, hair loss and lumps are all common.
The Grass is Always Greener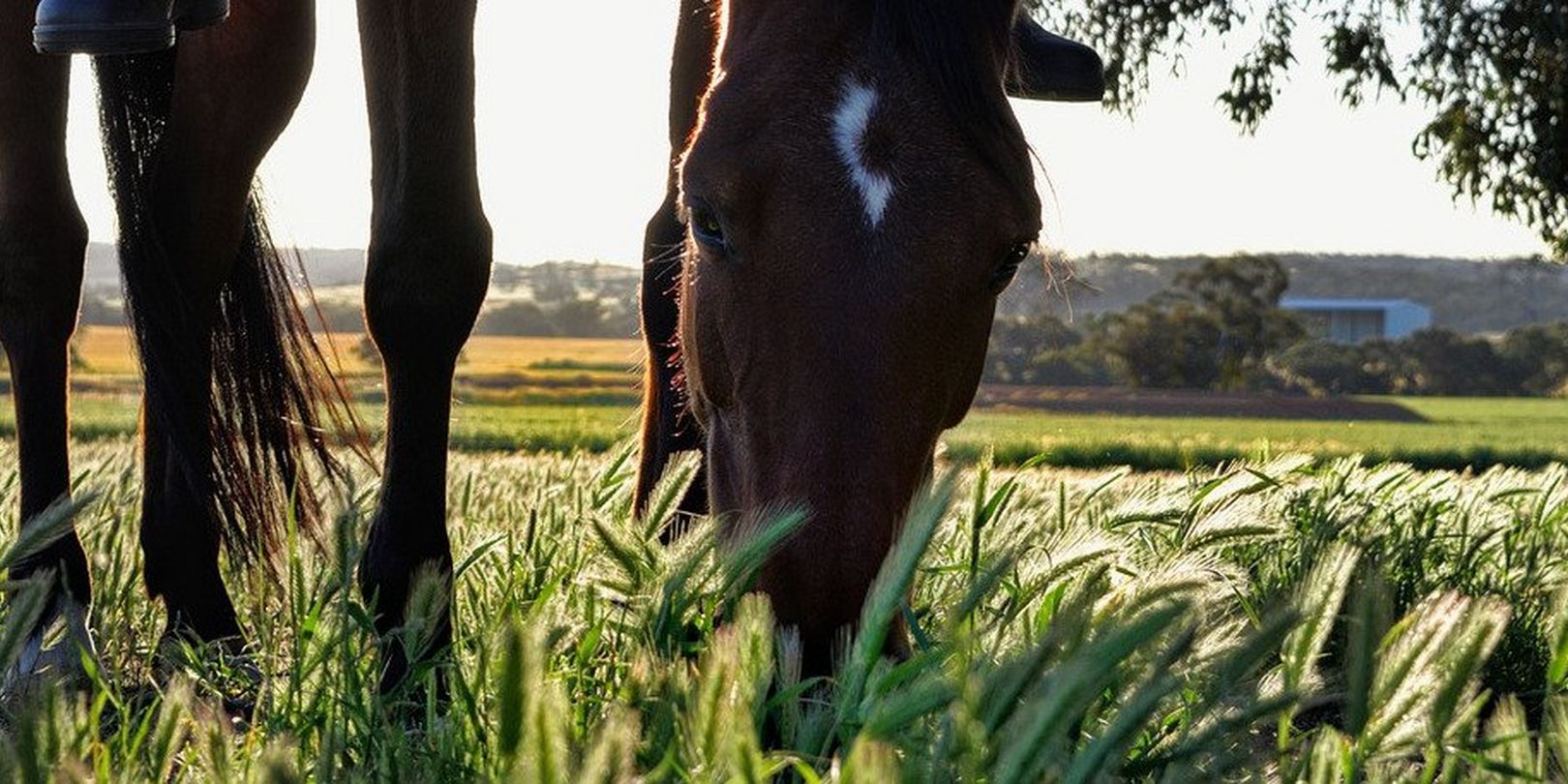 For those with poor doers, Spring is a time of celebration. The growth of lush, sugary grass is the perfect way to gain weight, however for those of us with horses that can look at rich grazing and pile on the pounds, it's the season we dread most.
With the influx of sugars, horses prone to laminitis and those who have been diagnosed with EMS or cushings have to be carefully managed to ensure they stay healthy.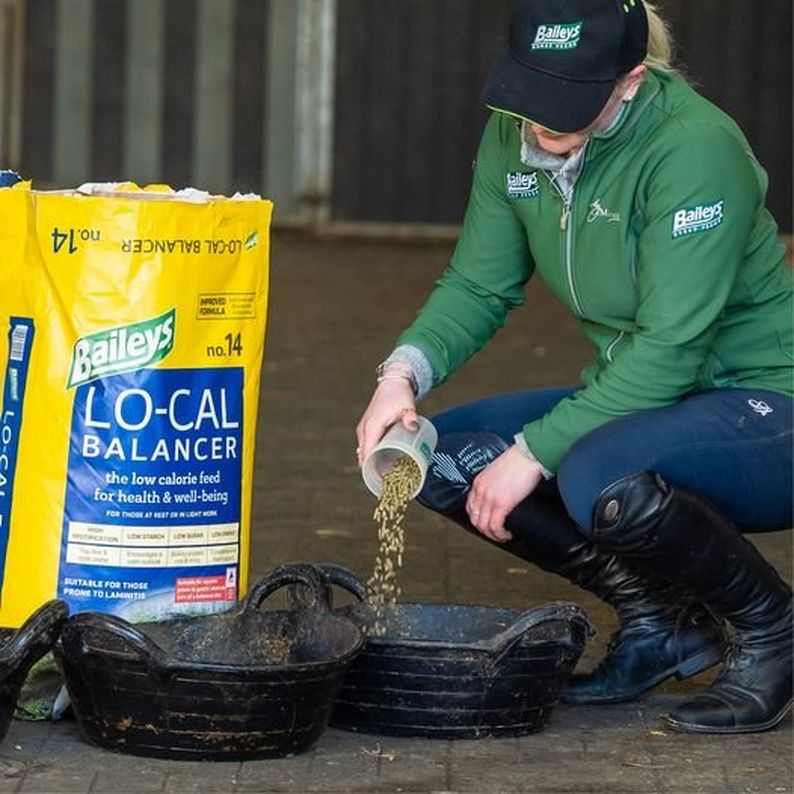 If you have a good-doer, Feed is probably the last thing on your mind. However, restricted, poor or no grazing, means you must ensure your horse or pony has all the essential nutrients they need.
Low calorie chaff and balancers have been designed to provide all the essential vitamins and minerals that may be missing from a restricted diet. Most low calorie feeds are less than 10% sugar and over 30% fibre, whilst still being extra tasty.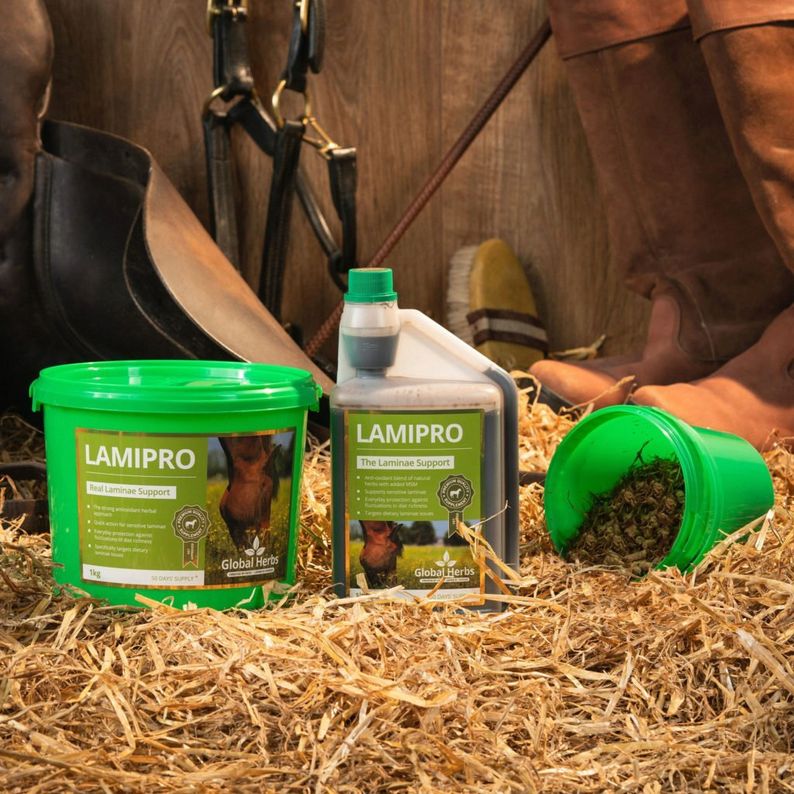 Whilst supplements cannot cure ailments, they can encourage a healthier way of going from the inside out. Supplements provide the body with extra vitamins and minerals to ensure they are fighting fit. Whether it's to supply nutrients for strong hoof support for laminitis to providing the digestive system the nutrients they need to get the most out of a poor quality diet.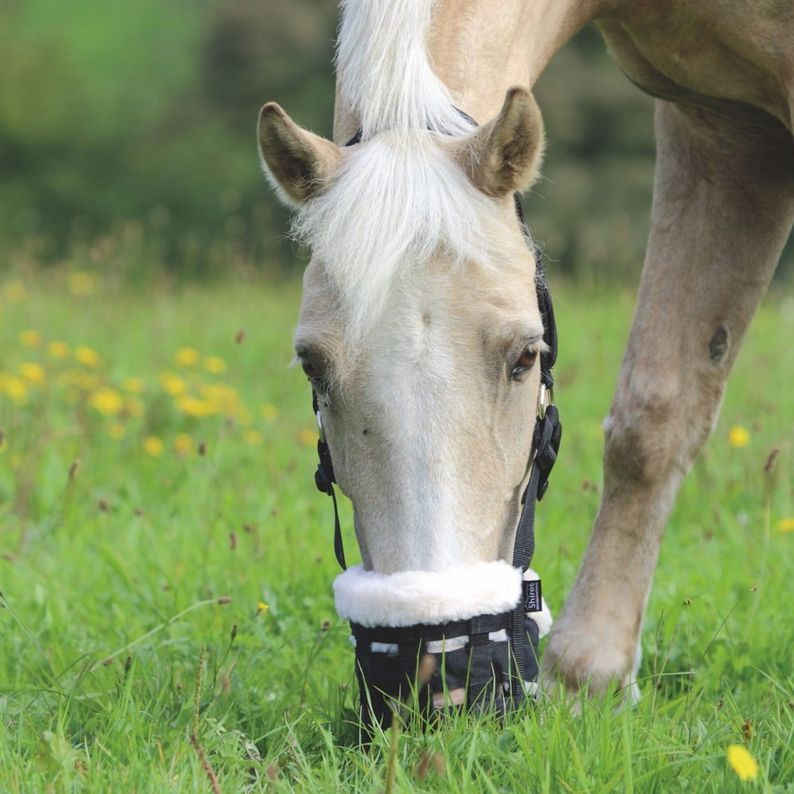 Turnout is essential for the mental and physical wellbeing of your horse or pony. However, with lush Spring grass coming through – this isn't always possible. Grazing muzzles can help reduce grass intake by up to 83% without restricting natural behaviours.
Get ready for Spring shows!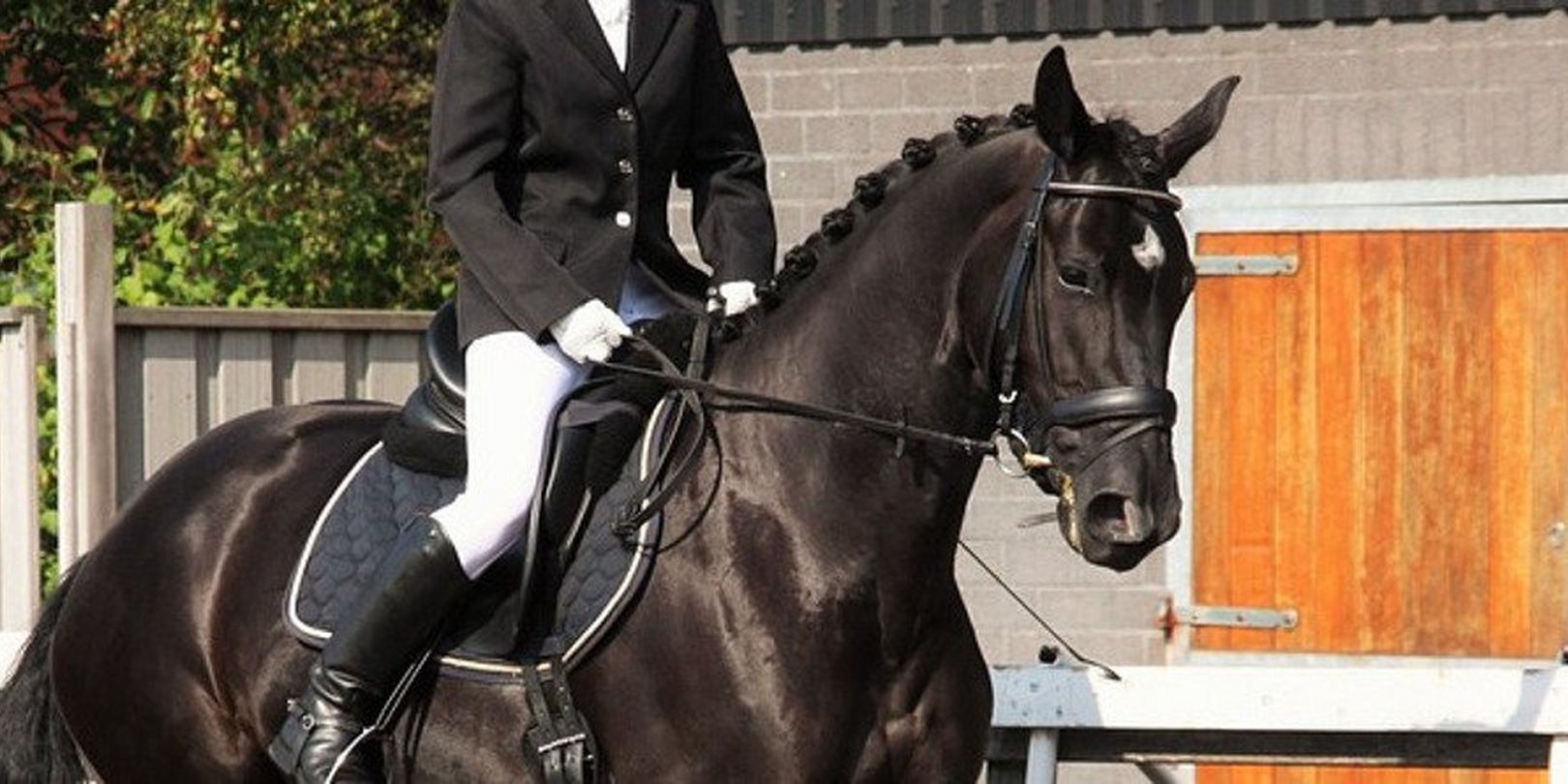 With the easing of lockdown, people are eager to get out and about. Whether you're off to a fun ride, going for a gallop down at the beach or getting ready for an event – it's best to get your horses and ponies looking their absolute best!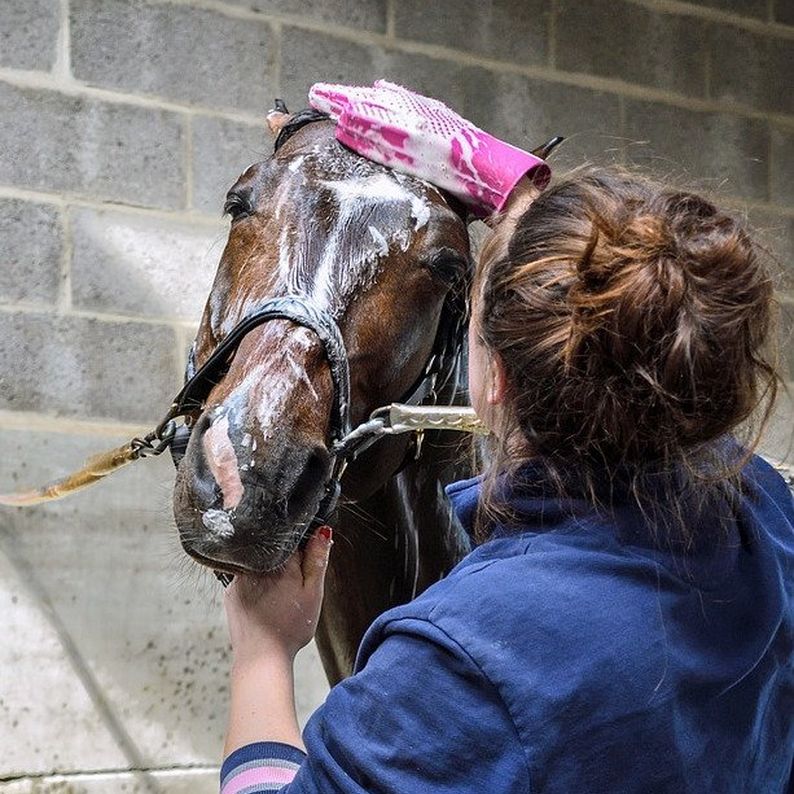 Coming out of Winter means poo pillow stains and yellow tails! So, it's time to pull out the stain remover, colour enhancer and detangle spray and to roll up your sleeves – it's about to get messy.
Whilst tears may help in the event of a grey or coloured horse, stain remover products are the next best thing! Whether, you want to get your hands dirty with a fast acting shampoo or use a quick touch up spray for slight blemishes, they're are a must have for any light coloured horse owner.
If you want to go the extra mile, colour enhancers can truly make your horse or ponies coat pop. With a shampoo for every colour, not only do they smell lovely but they also give truly amazing results.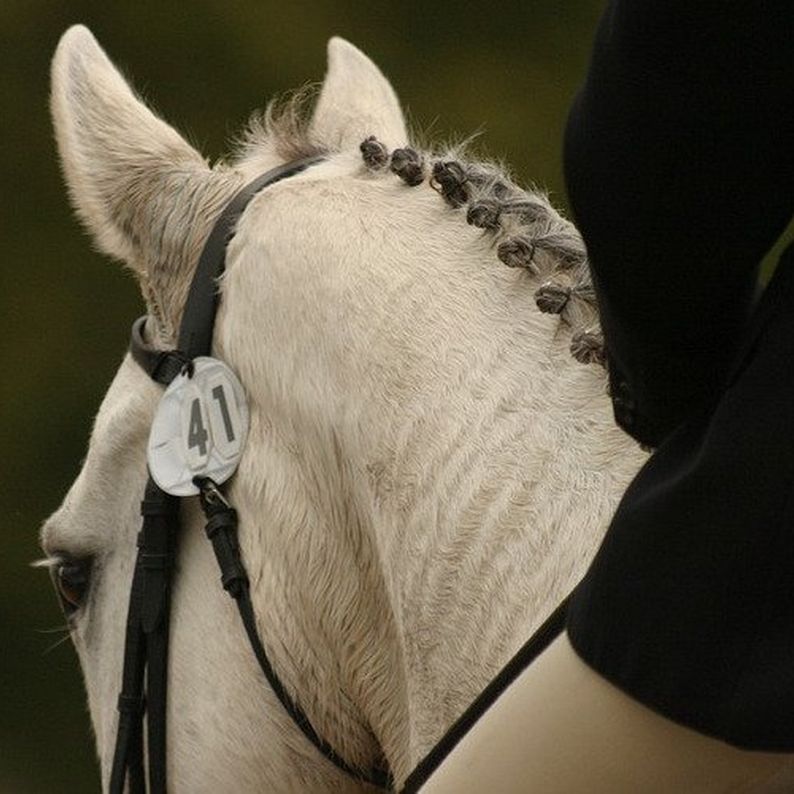 Last but certainly not least, is everyone's favourite task! Plaiting. Perfect for accentuating the neck and ensuring your horse has that smart professional look, plaiting is not an easy task, but completely worth it in the end! Take a look at this blog: Show Ring Skills - The Perfect Plaits for useful tips!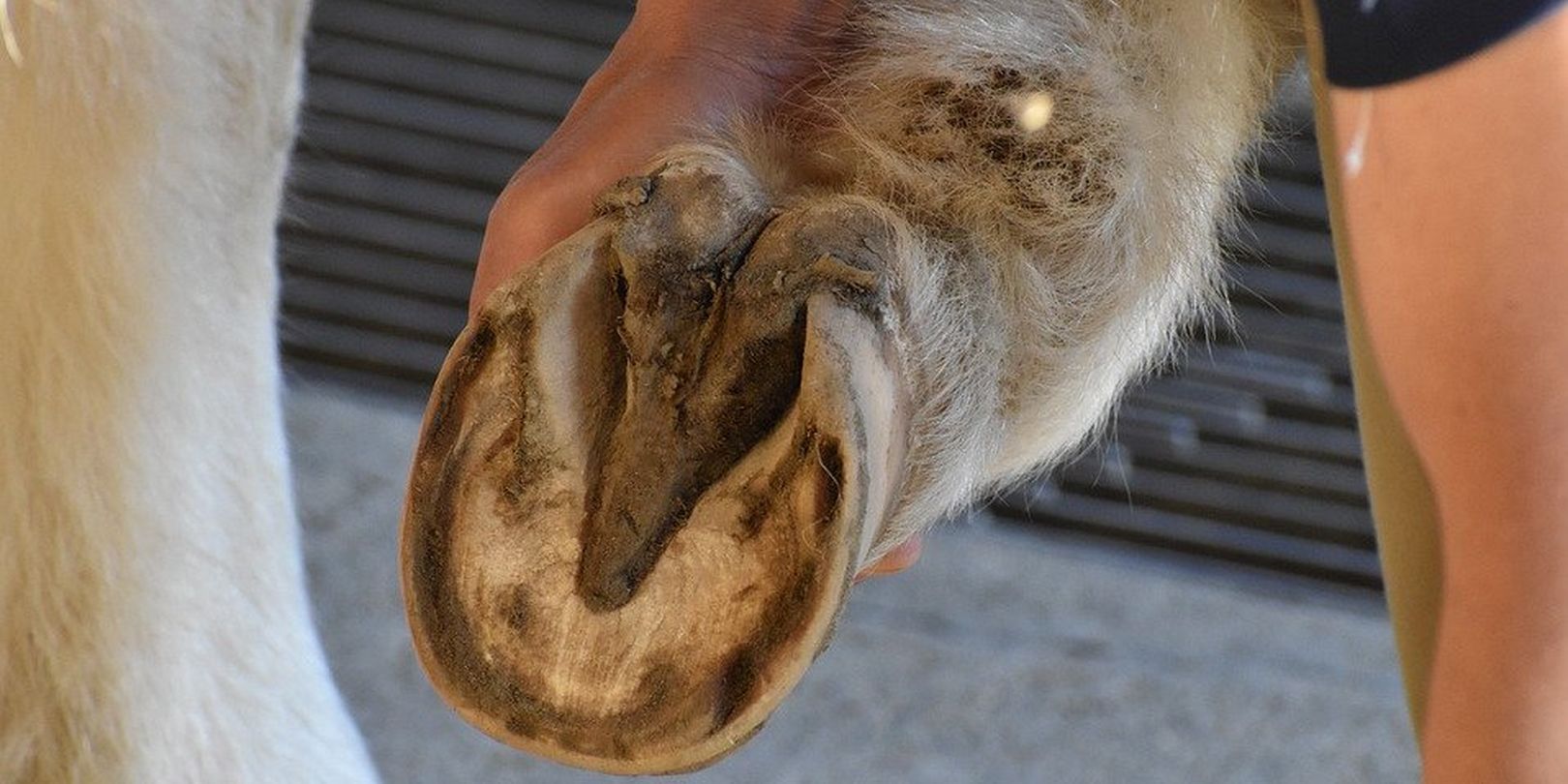 With Spring comes unpredictable weather... From being wet and windy to scorching sun. This can cause havoc with your horses feet! And as we all know, there's no horse without the hoof! Ensuring the hoof is as healthy as it can be is important to the over all wellbeing of your horse. Whether you oil up to give the hoof much needed moisture or provide a supplement to support from the inside out. Curious to know more? Check out this blog: No Hoof, No Horse: Summer Hoof Care which gives a more in-depth look into protecting your horses hooves in warmer temperatures!
So, have you stocked up on all the spring essentials? You can shop all of the products in this blog online at Naylors.com or why not visit us in-store?